Rev your engines in celebration for 2023 Sturgis Buffalo Chip® Poster Model Em Powered, as she brings life to the bold traditions and legendary lifestyle of the Buffalo Chip. Follow along on her empowered journey to embody the spirit of Sturgis and positively represent the heartbeat of the Best Party Anywhere®. Em is a crowd favorite, local registered nurse and advocate for women in motorsports. Her genuine love and enthusiasm for the motorcycle community drives home the future of what it means to ride free.
You will have plenty of opportunities throughout the summer to meet Em, pick up a copy of the poster and get her signature. In the meantime, throttle up with this sneak peek into Em's photo shoot with photographer Robert Pandya that served as the culmination of the 2023 Buffalo Chip Poster Model Search presented by Twisted Tea, Jagermeister, Fozzy's Cycle Shop, Silverado Franklin, and XROCK. Let Em's own words describe this thrilling adventure.
Em's journey with the Buffalo Chip Poster Model Search began in 2020. She took a risk that paid off.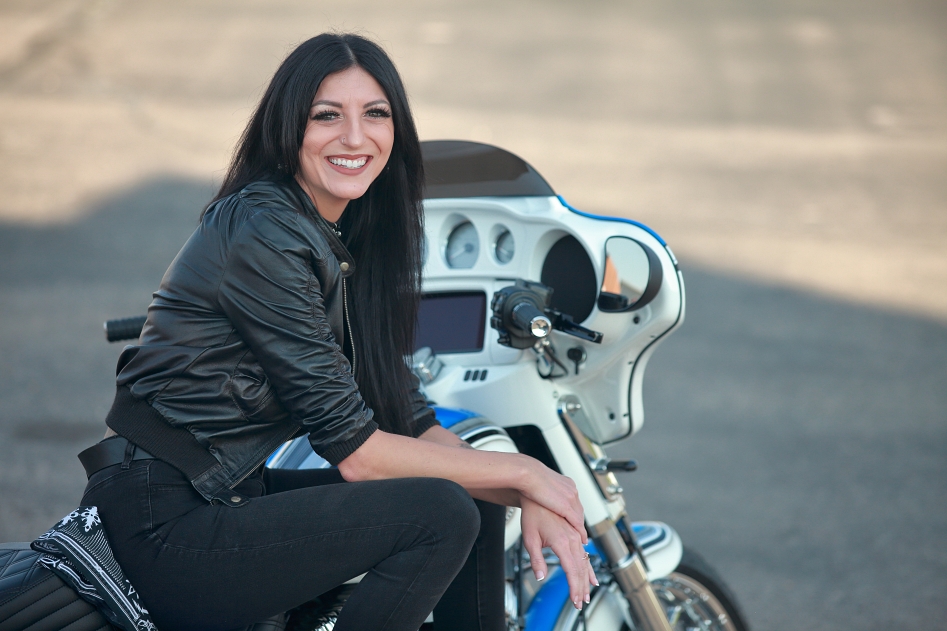 "I never would have dreamed it would be my turn and I cannot even begin to express my gratitude to the Buffalo Chip and all of our amazing sponsors for the opportunity of a lifetime. To the beautiful women I got to share the stage with, thank you for amazing years. Each one of you looked stunning, I am incredibly proud of how you carried yourselves."
She rides the roads towards her goals and dreams.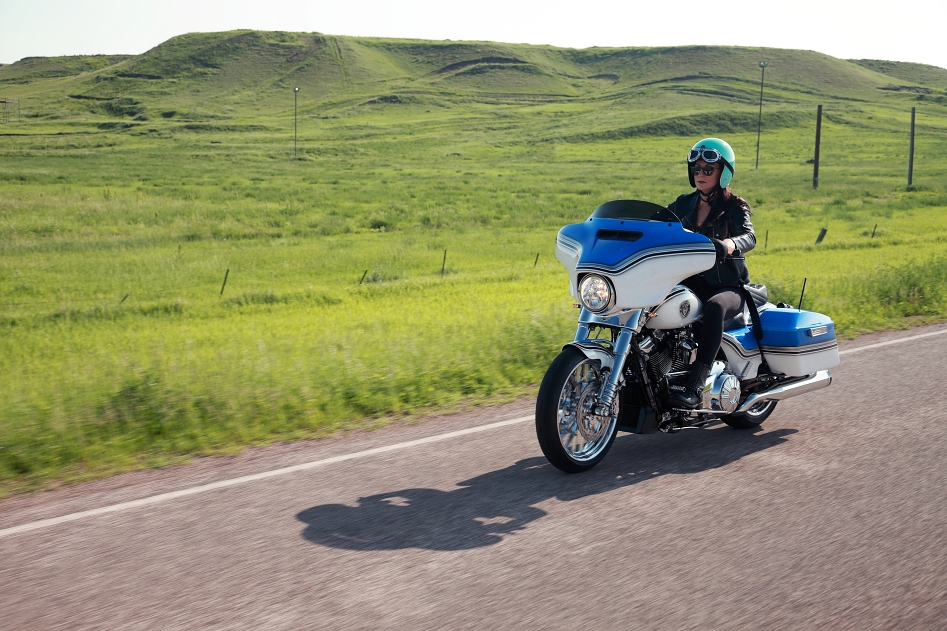 "It led me to so many great friendships and eventually my fiancé Walter the following year. It was always a WIN for me because of the friendships I have made."
Em is pictured riding the 2023 Harley-Davidson Street Glide custom built by Cory & Zach Ness of Arlen Ness Motorcycles for the 2023 Legends Ride® auction. Learn more about this bike and how you could take it home here.
She is part of a world-record-winning women's group.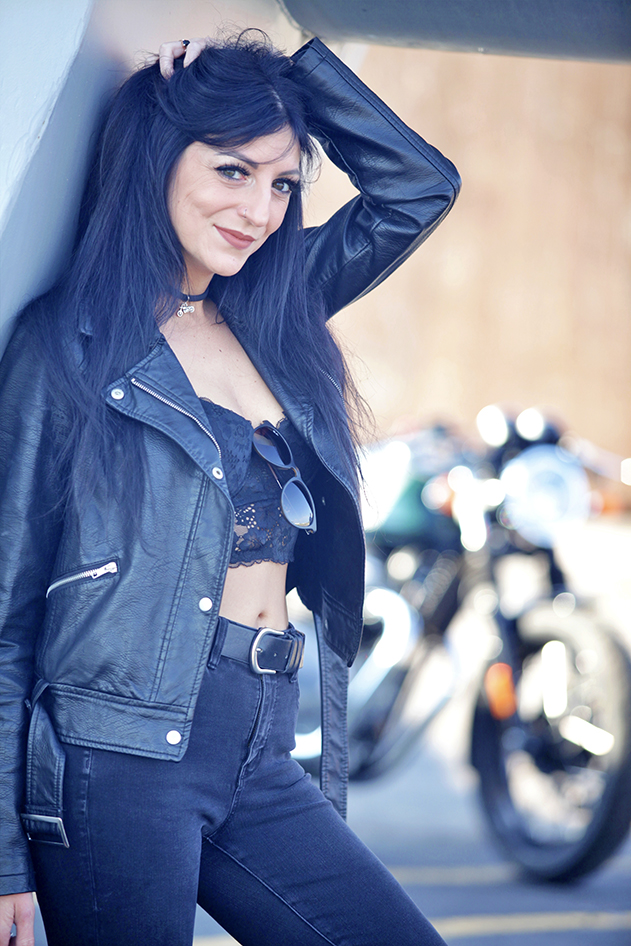 Her favorite hobby is riding, "Exploring our beautiful country on two wheels."
"Last year, I helped set a new world record, along with 100 other women for the most amount of ladies on Indian Motorcycles at one time. I'm hoping to help beat it this year in August."
"15 years ago, my life forever changed when I rode on a motorcycle for the first time."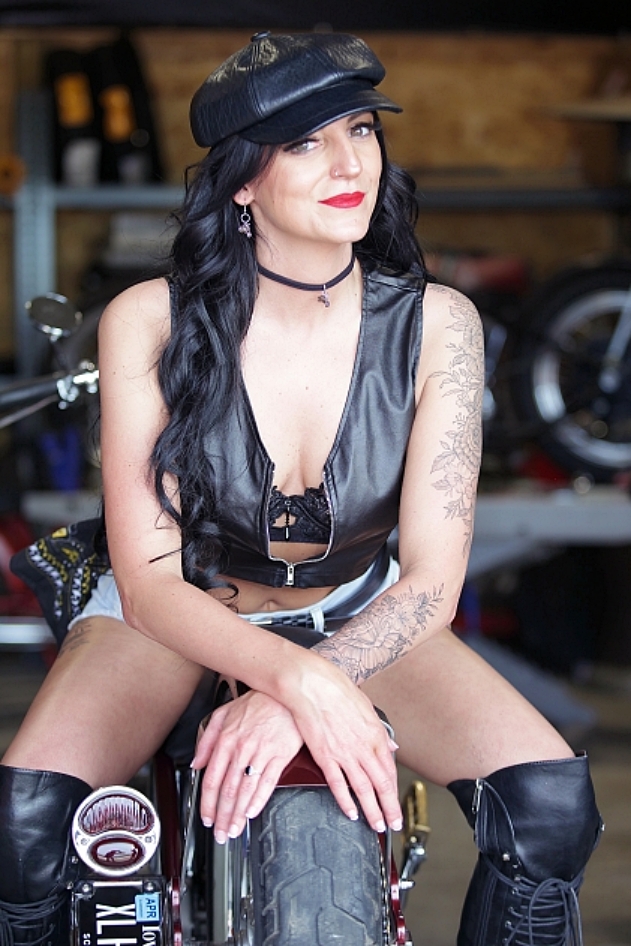 "Not only did it give me freedom to explore, but also strength, confidence, independence, and the opportunity to see the world and meet new people."
Em loves the motorcycle community, she describes it as…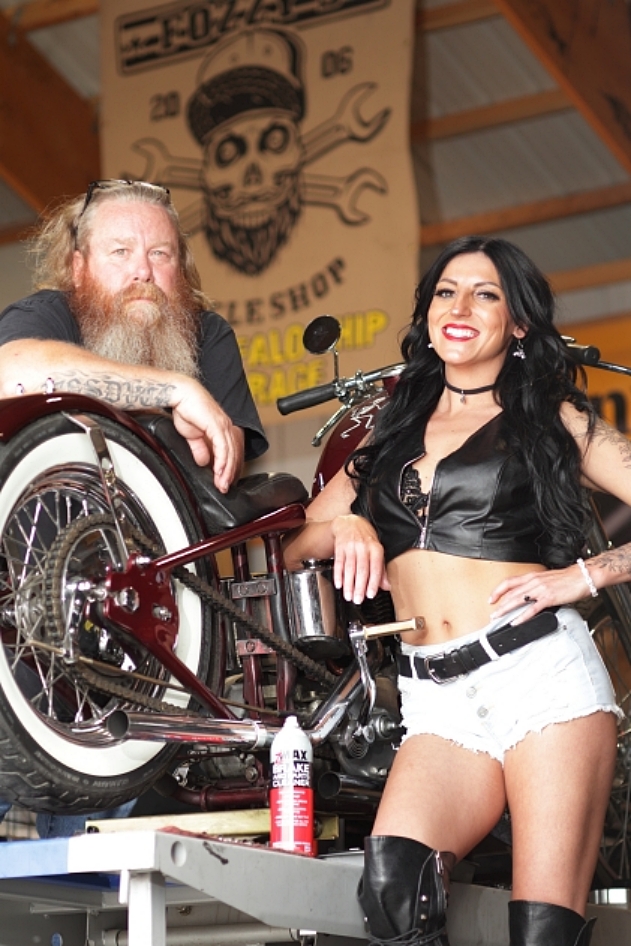 "A second FAMILY. I wouldn't trade for the world"
Being the 2023 Poster Model is the Best Job Anywhere at the Best Party Anywhere!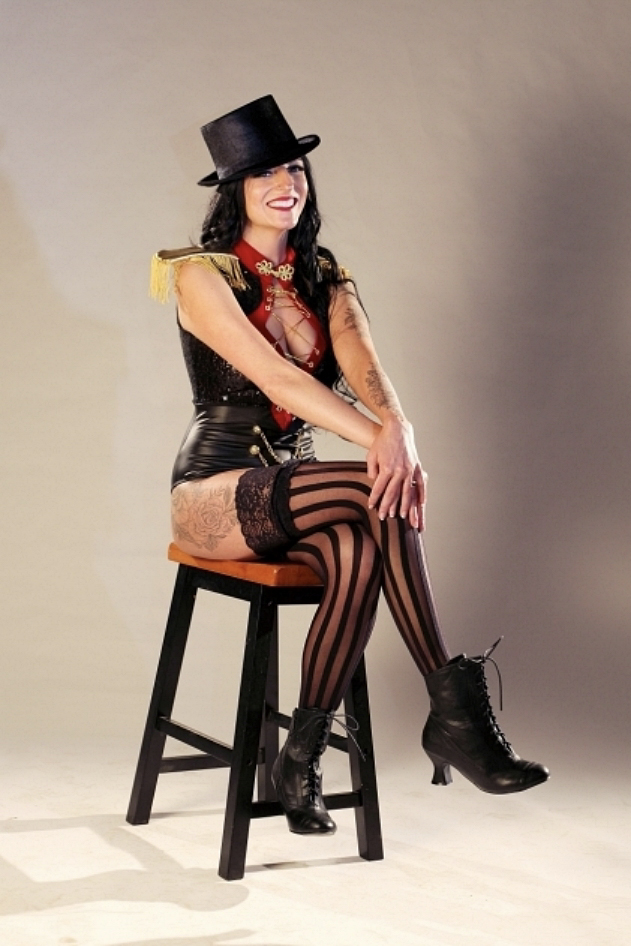 "The Chip has the ability to bring such a diverse group of people together and despite our differences, form a family. Each year, it's as if we attend a family reunion. Which is why the sign |Welcome Home Bikers| as you enter the campground has such a strong meaning. What sets the Buffalo Chip apart from everywhere else is the magic in itself.
My promise to you is to carry this title with the highest regard and lead by example as I have some BIG shoes to fill." Em Powered
Catch 2023 Sturgis Buffalo Chip Poster Model Em, the divine darling and daredevil gear head riding her 2017 Indian Chief Vintage this summer illuminating events around the beautiful Black Hills and at the Legendary Buffalo Chip.
Join her for the Best Party Anywhere by getting your 2023 Sturgis Buffalo Chip Party Passes!
Em Powered Appearance Schedule:
(More dates coming soon!)
Friday, June 23, 2023 – Sturgis Buffalo Chip Hot Hunks Finals – Murphy's Pub, Rapid City, SD
Friday, July 28, 2023 – Buffalo Chip Flag Raising Party – Big Engine Bar, Sturgis Buffalo Chip
Monday, August 7, 2023 – 16th Annual Buffalo Chip Legends Ride – Deadwood to Sturgis Buffalo Chip
Tuesday, August 8, 2023 – Biker Belles® Morning Ride & Celebration – Deadwood to Sturgis Buffalo Chip
Wednesday, August 9, 2023 – Fan Fest – Big Engine Bar, Sturgis Buffalo Chip
Thursday, August 10, 2023 – Death Wire Daredevil Spectacular – Amphitheater, Sturgis Buffalo Chip
Ready to see more of Em now?
Get to know previous Poster Model Search winners!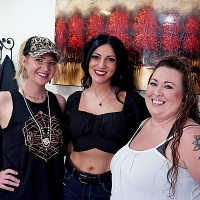 Special Thank You:
Glam Squad: Envy Salon in Sturgis, SD
Hair: Jessica Loobey
Makeup: Jennifer Carmichael
Photographer & Creative Director: Robert Pandya
Behind the Scenes Photographer: Lindsey Schenck
Photo Assistant: Larissa Swatek
Comment below to congratulate Em! What questions do you have for your 2023 Sturgis Buffalo Chip Poster Model Winner?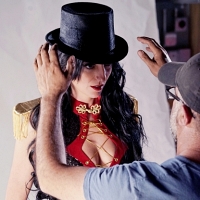 Presented by the Sturgis Buffalo Chip
Known as The Best Party Anywhere®, the Legendary Buffalo Chip believes festivals should be fun like a high five, re-energize you like a broken rule, and romance you like someone you just met and want to kiss.
This nine-day festival of concerts and motorcycle events promises to bring you exciting live performances from artists like Aerosmith, Willie Nelson, Five Finger Death Punch, Kid Rock, Rob Zombie, "Weird Al" Yankovic, Toby Keith, Lynyrd Skynyrd, Mötley Crüe, Miranda Lambert, 3 Doors Down, ZZ Top, Sublime with Rome, Slash, and many more.
The Best Party Anywhere remains one of the most televised festivals in the world and has been featured on the Travel Channel, the Discovery Channel, CMT Bike Week, HISTORY, TLC, National Geographic and more.
Learn more at www.BuffaloChip.com.