For a treasure trove of smokin' hot biker babes, look no further than the Sturgis Buffalo Chip®. When The Best Party Anywhere® is in full swing, you can expect to see babe-a-licious bartenders, molten hot Miss Buffalo Chip contestants and more eye candy than you can shake a stick at. However, the babe you'll see most in 2017 is Jesyca J. On May 10, she took part in a daylong photo shoot with Aaron Packard Photography as part of the Buffalo Chip Poster Model Search presented by Pabst Blue Ribbon, KSKY and Henry Roy Photography, and these shots turned out so spicy we had to let some of the heat out of the office. Check out this behind-the-scenes video from her shoot along with the seven fiery photos below it, and you'll see what we mean!
When asked what the three words were that best describe her personality, Jesyca said, "amiable, passionate and unassuming."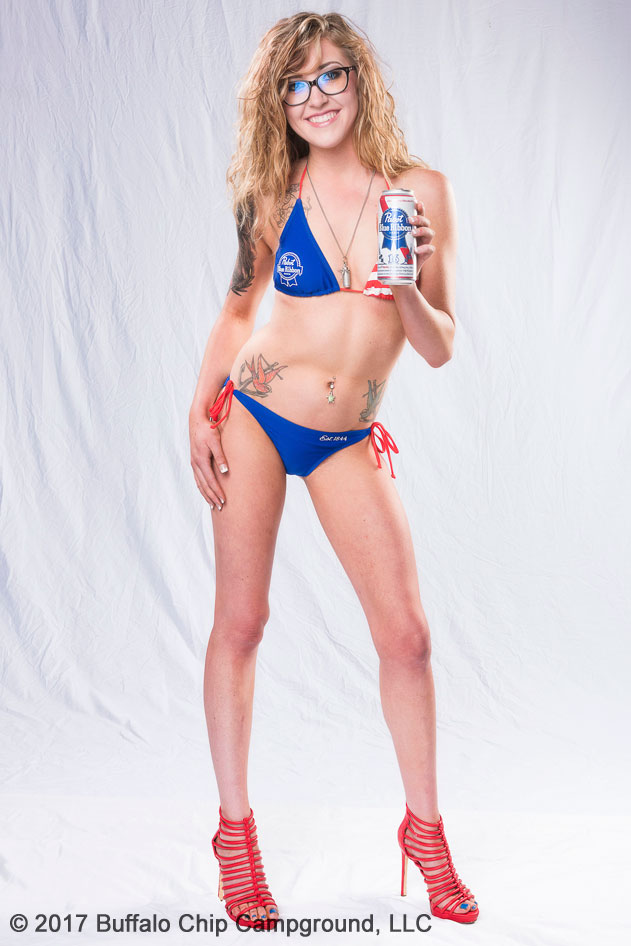 The 2017 Best Party Anywhere won't be her first rodeo– she's rocked out at Kid Rock, Five Finger Death Punch, Sublime with Rome and Godsmack, to name a few.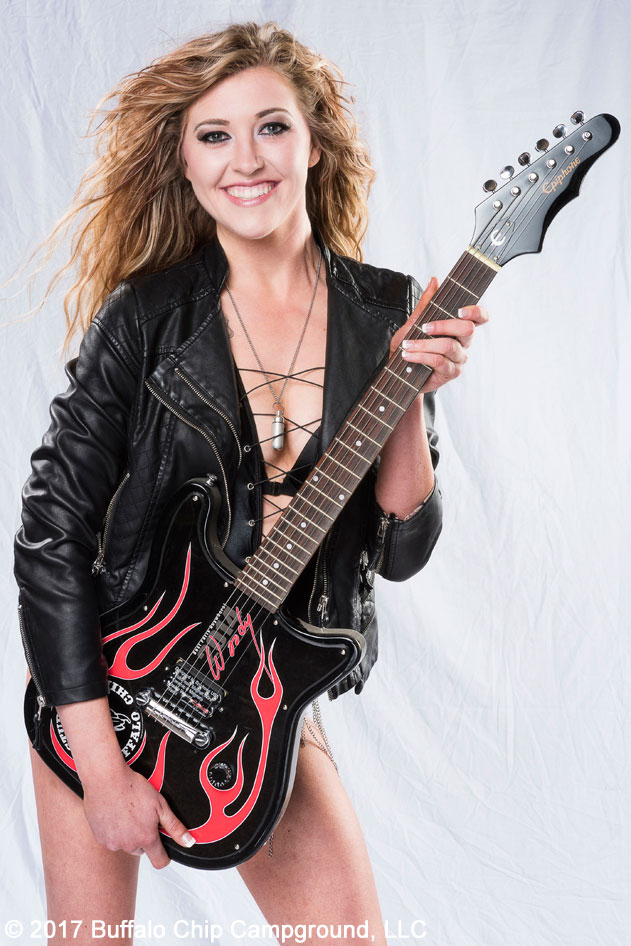 You could be rocking out with her at Ozzy Osbourne, Blink-182, Shinedown or one of the other great concerts happening at the 2017 Best Party Anywhere.
Jesyca says she's very skilled at drinking Irish whiskey, although she seems pretty comfortable with an ice cold PBR.

If this PBR sounds like what you need to quench your thirst, you'll be happy to know you can get them for $2 along with other domestics at the CrossRoads.
Jesyca is seen here posing next to the 2017 Rock, Rumble and Rebellion bike, a 2017 Harley-Davidson Street Glide customized by Kuryakyn.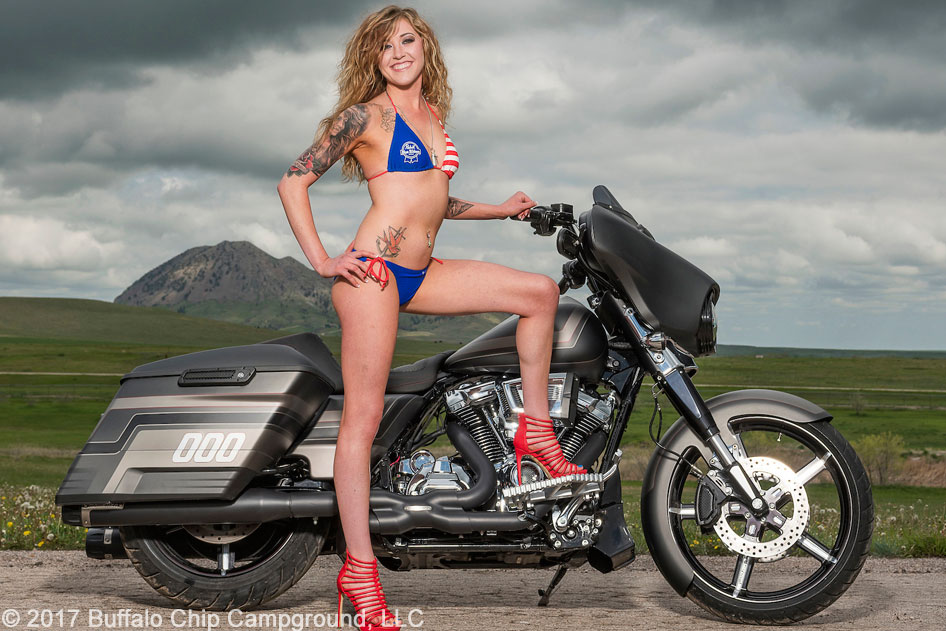 Money can't buy Jesyca, but it can buy the Rock, Rumble and Rebellion Street Glide. If you're interested in purchasing it, call the Sturgis Buffalo Chip at 605-347-9000.
One of Jesyca's hidden talents is waterskiing, but she looks like she could shred a mean guitar solo.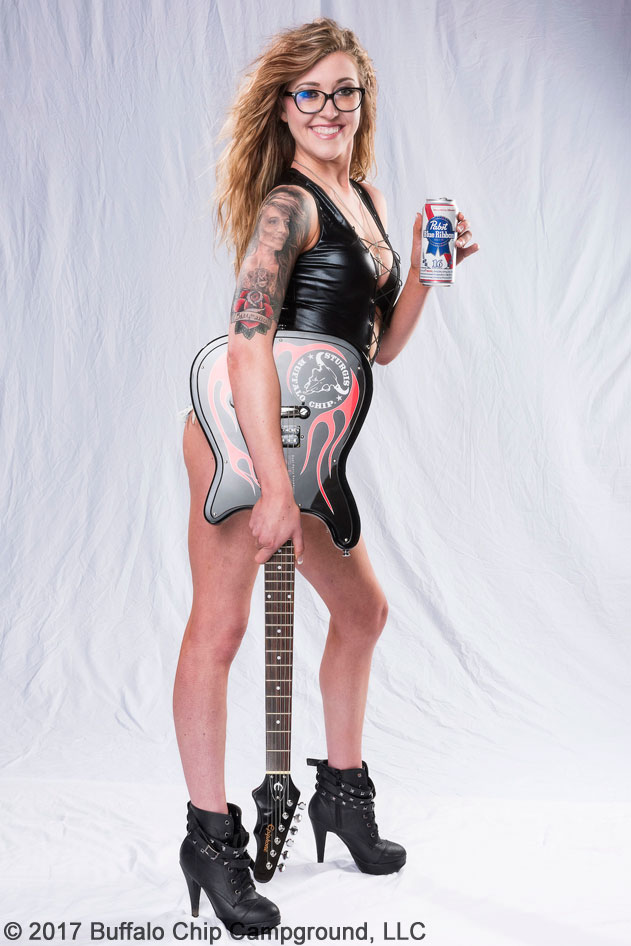 She says if she could choose any superpower, it'd be teleportation, but she could get around almost as easily on this custom Street Glide.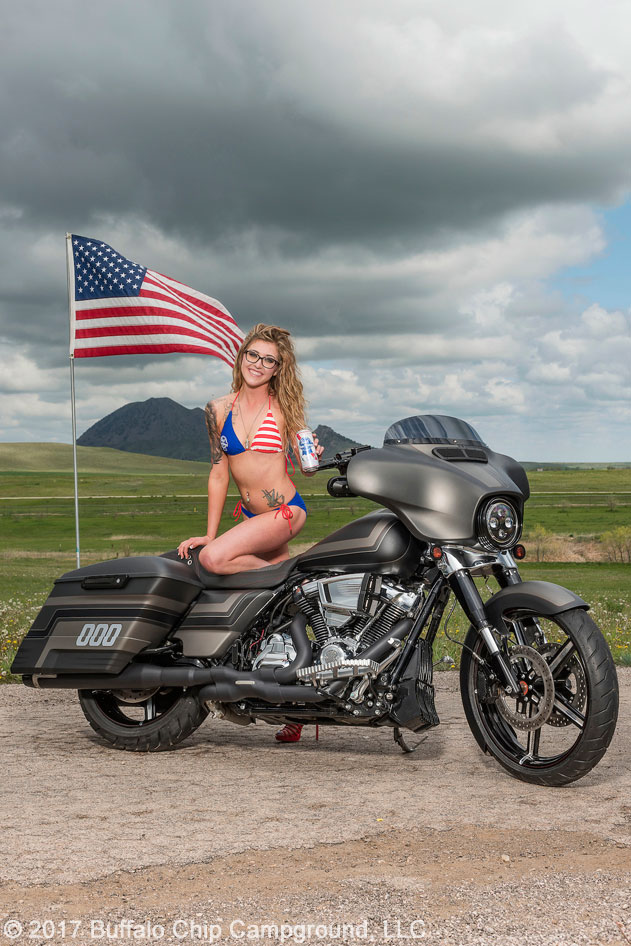 Talk about a great view. You could have that view lickety-split if you take Exit 37 and Fort Meade Way to the Best Party Anywhere.
So what will Jesyca bring to the party?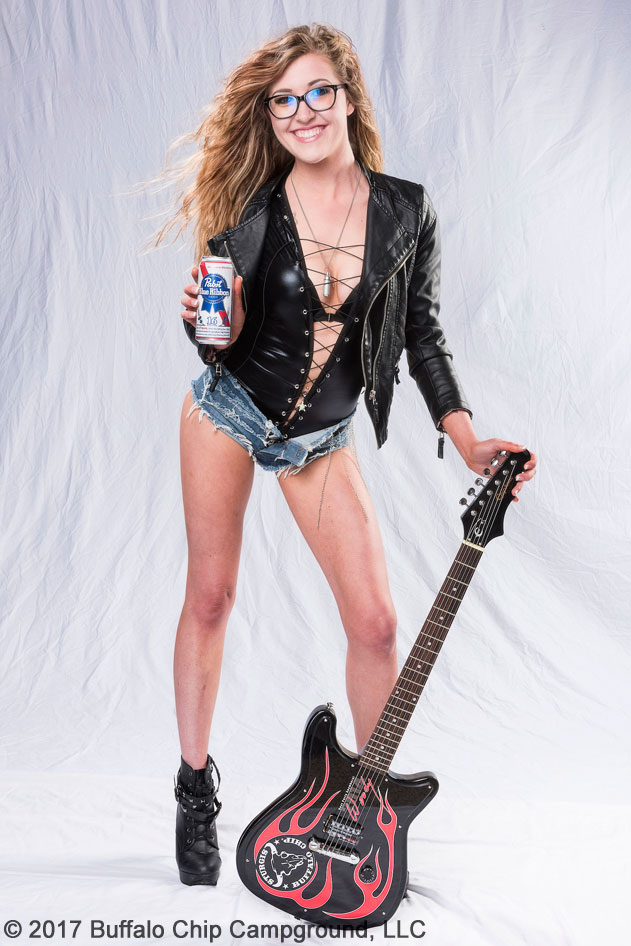 "To me, the Buffalo Chip has always represented a place that you can go to escape from reality for about a week and just be yourself without having to worry about being judged or having to act a certain way. I strive to be as warm and welcoming to every person that I've ever crossed paths with, and I would love the opportunity to be the face of the Chip in 2017!"
– Jesyca J.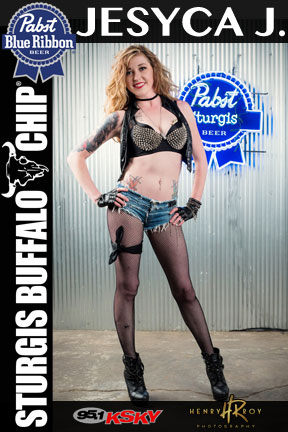 See Jesyca and the rest of the Buffalo Chip Poster Model Search finalists pull back the curtain to reveal a whole lot more in the Sturgis Rider News Blog article Biker Babes Exposed: Get Personal with the Sturgis Buffalo Chip Poster Model Finalists!
The article includes fun details about all the finalists, as well as beautiful boudoir shots and one seriously sexy behind-the-scenes video taken during the photo shoot.
Special thank you to Pabst Blue Ribbon, KSQY Radio, Henry Roy Photography, and Marla Browning at High Maintenance Salon for their contributions to the 2017 Poster Model Search.
Would you rather go home with the Rock, Rumble and Rebellion bike or the Buffalo Chip Poster Model Jesyca after the Sturgis Rally? Tell us in the comments below!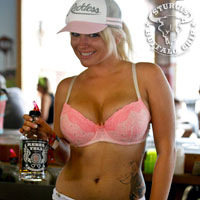 Presented by the Sturgis Buffalo Chip
Known as The Best Party Anywhere®, the Legendary Buffalo Chip believes festivals should be fun like a high five, reenergize you like a broken rule, and romance you like someone you just met and have to take home.This nine-day festival of concerts and motorcycle events promises to bring you exciting events like flat track races and live performances from artists like Aerosmith, Willie Nelson, Five Finger Death Punch, Kid Rock, Rob Zombie and many more.Find out more or get passes to the Best Party Anywhere at
www.buffalochip.com
and find out why it continues to be one of the most televised festivals in the world.