South Dakota has crazy weather. In just a few hours, it can go from frostbitten tundra to a beautiful sunny day. But no matter the forecast, when August rolls around you can bet it'll be hot, hot, hot with the bevy of beautiful women hanging out at the Sturgis Buffalo Chip®. Check out these 17 smokin' hot biker babes and see for yourself!
1. Leathered, Laced and In Your Face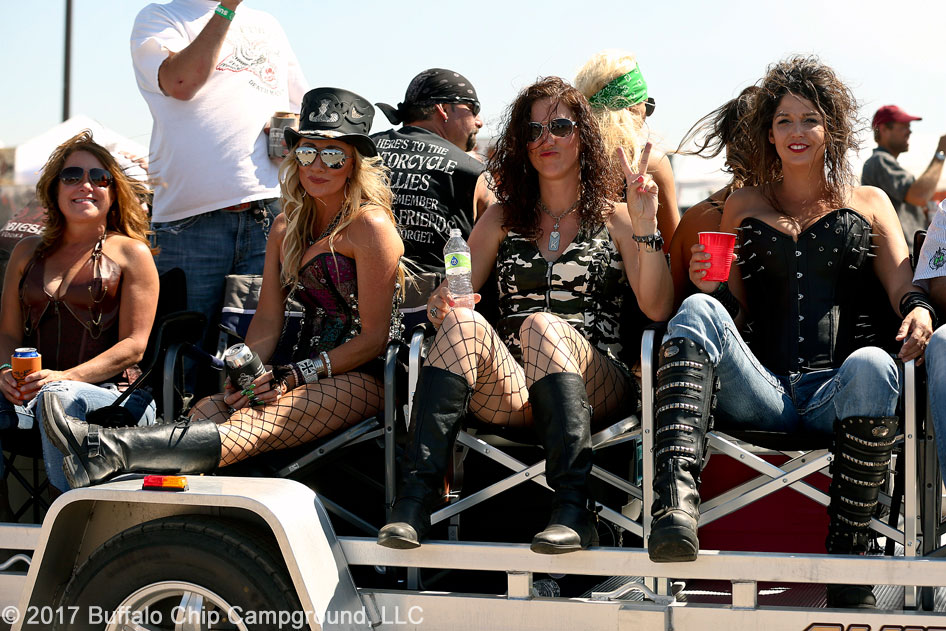 You can hardly turn your head at The Best Party Anywhere® without seeing smokin' hot ladies rocking eye-popping outfits like these… What's better than that?
2. Go-Go Dancers That'll Make You GaGa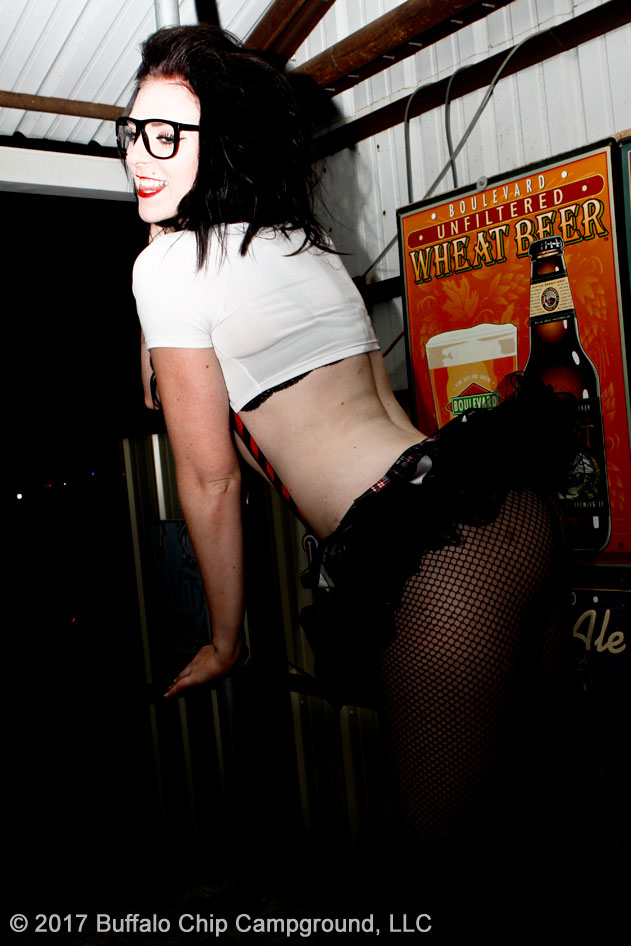 Want to go hang out in Club Chip but you don't fancy yourself a dancer? No problem. Just hang out and watch these ladies Go, Go, Go!
3. Bikini-Clad Bear Huggers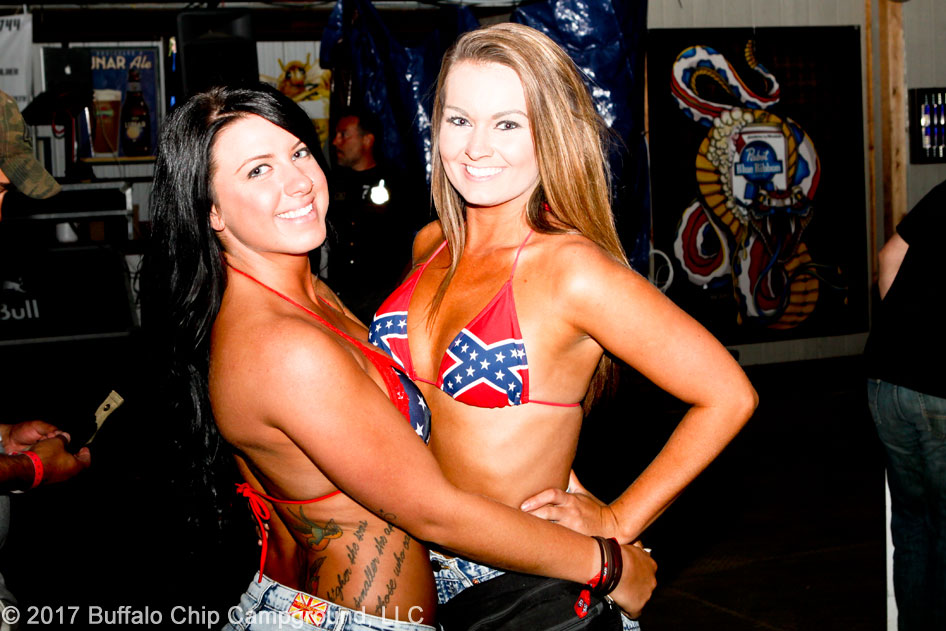 You might swear some of the ladies from the Miss Buffalo Chip pageant are attached at the hip, and you might wish you were too.
Check out these 15 Miss Buffalo Chip Photos You Can Kiss at Midnight if Necessary.
4. Drop-dead Dreadlocked Midget Bowlers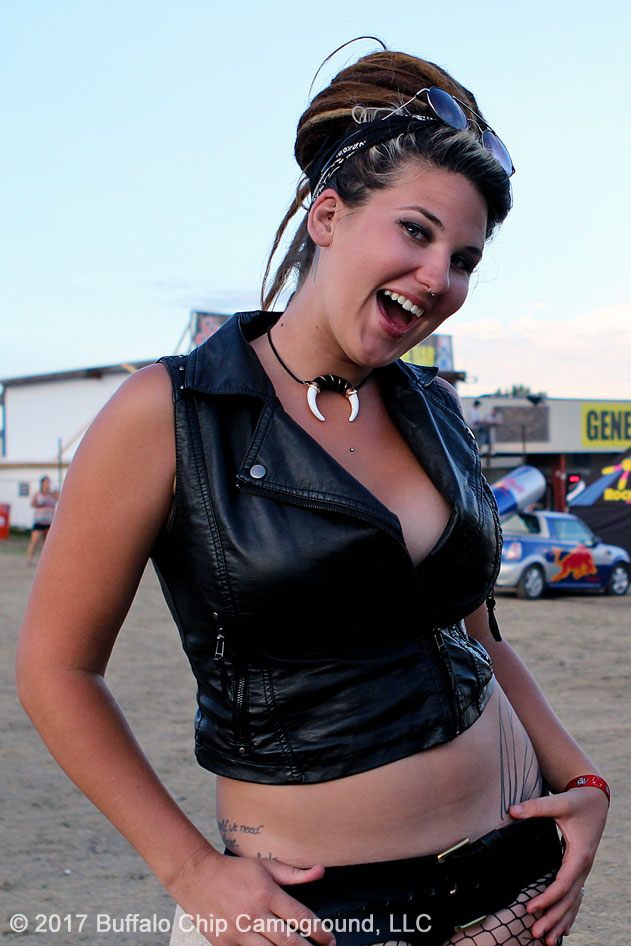 Admit it– You went Midget Bowling as many times as you did just so you could hang out with Summer. It's OK… It happens to the best of us!
5. Beer-Slingin' Beach Babes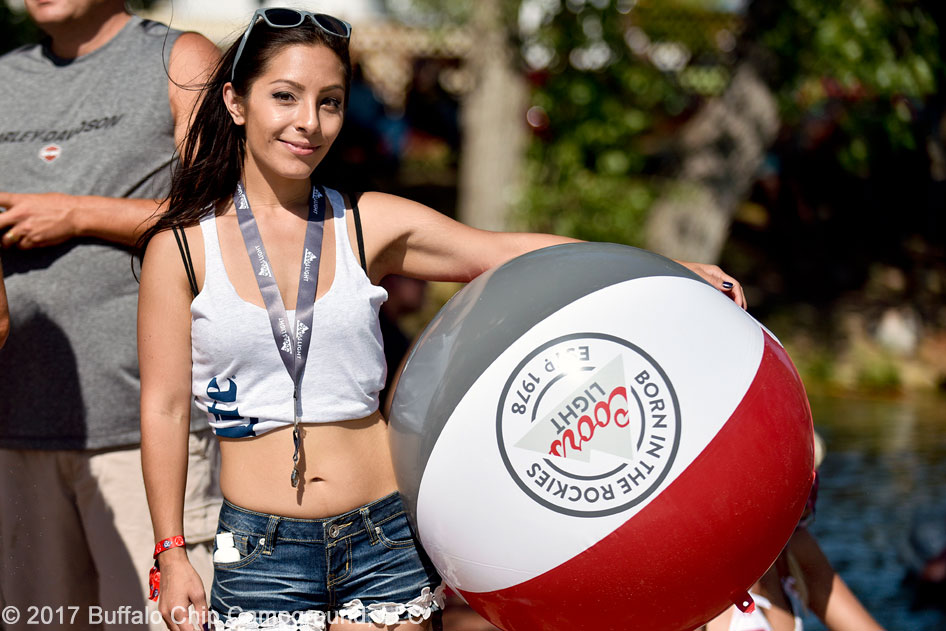 Bikini Beach is a great place to cool off, and it was the only place to catch an all out Slip-N-Slide Flip Cup Biker Babe Brawl between the Coors Light girls and the International Bikini Team. Thirsty yet?
6. Two Reformed Whores with Mouths like Sailors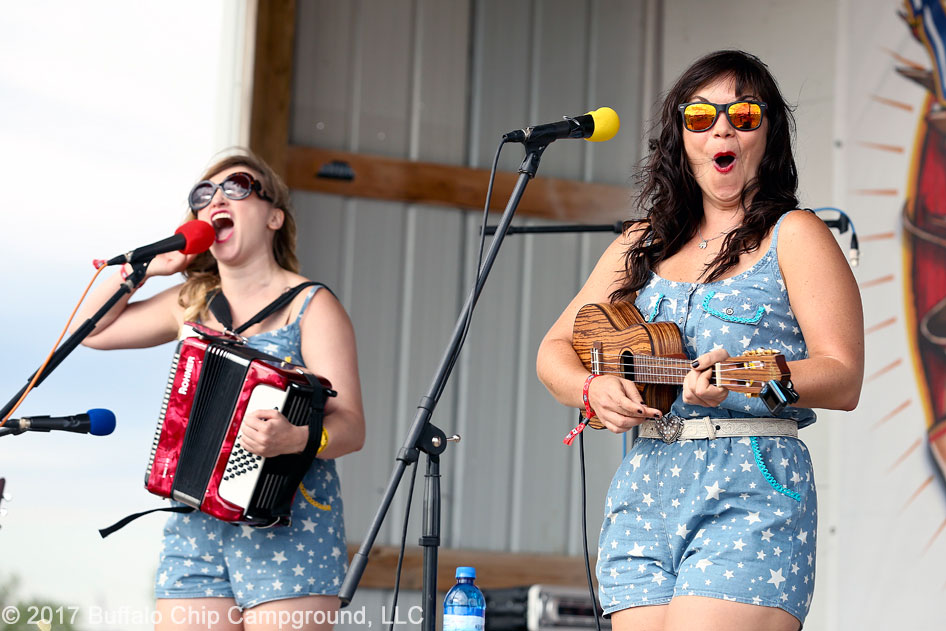 The Reformed Whores entertained daily from the Hoyt Axton Stage in the Patriot Pavilion with their raunchy country comedy tunes and looked good doing it.
7. Bartending Beauties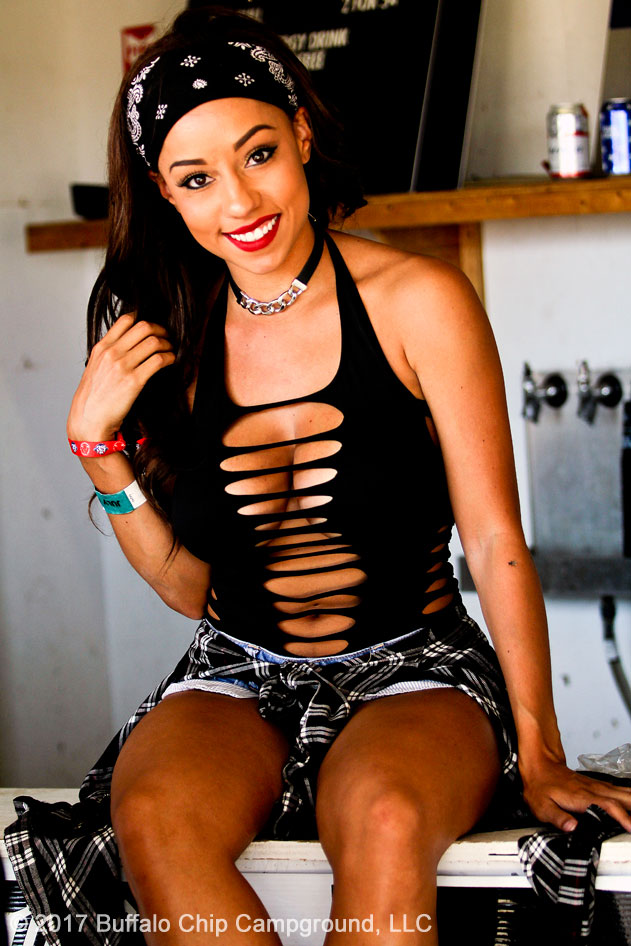 When they weren't lighting up the Wolfman Jack Stage, the ladies from the Miss Buffalo Chip pageant could be found bartending all around the grounds. Men around the campground were heard tripping over their tongues and making nonsensical words while ordering beers in record numbers.
See more photos of the 2016 Miss Buffalo Chip contestants in this photo gallery!
8. Sassy & Classy Biker Babes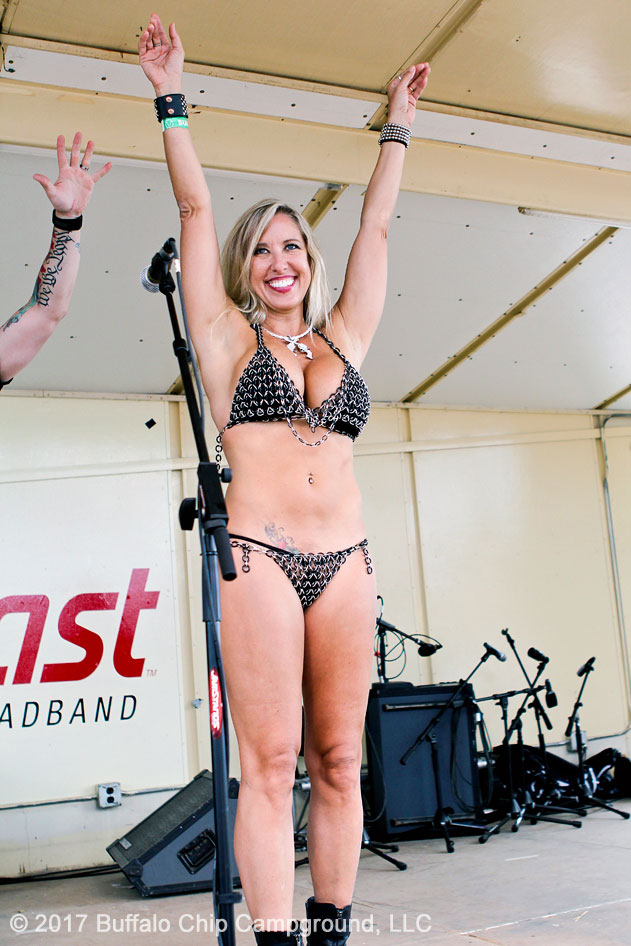 If babe watching is one of your favorite pastimes, then you definitely shouldn't miss the Sassy & Classy Over 35 Model Search. These ladies are living proof that biker babes only get sexier with age.
9. The Booty-Shakin,' Bike-Washin' Rhythm Rockers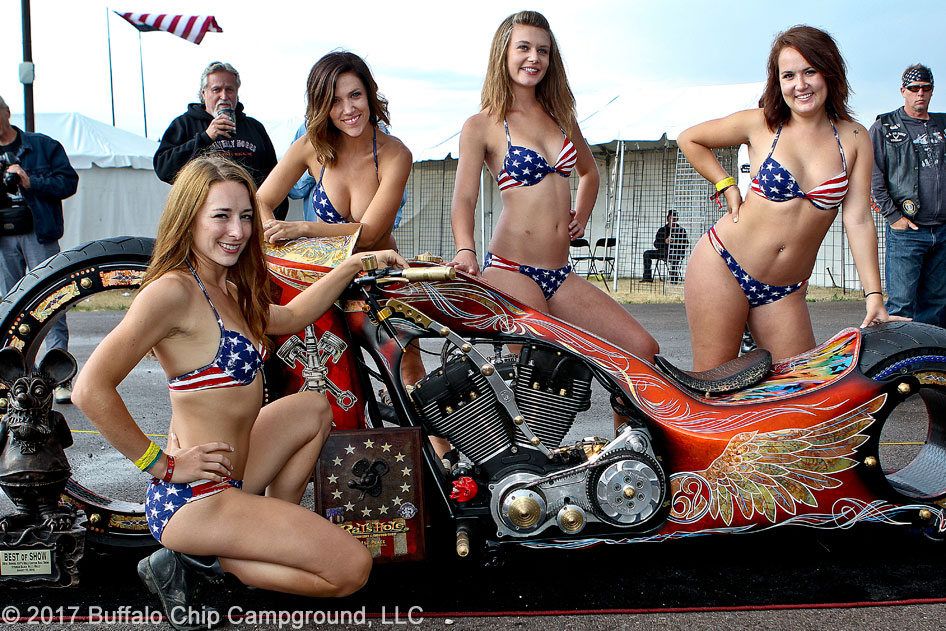 Whether you saw the Sturgis Rider Rhythm Rockers performing at the CrossRoads, judging the Stud Contest during Fan Fest or shining up some chrome at their bike wash, you can bet they were lookin' mighty fine while they were doing it.
10. The Occasional Trickster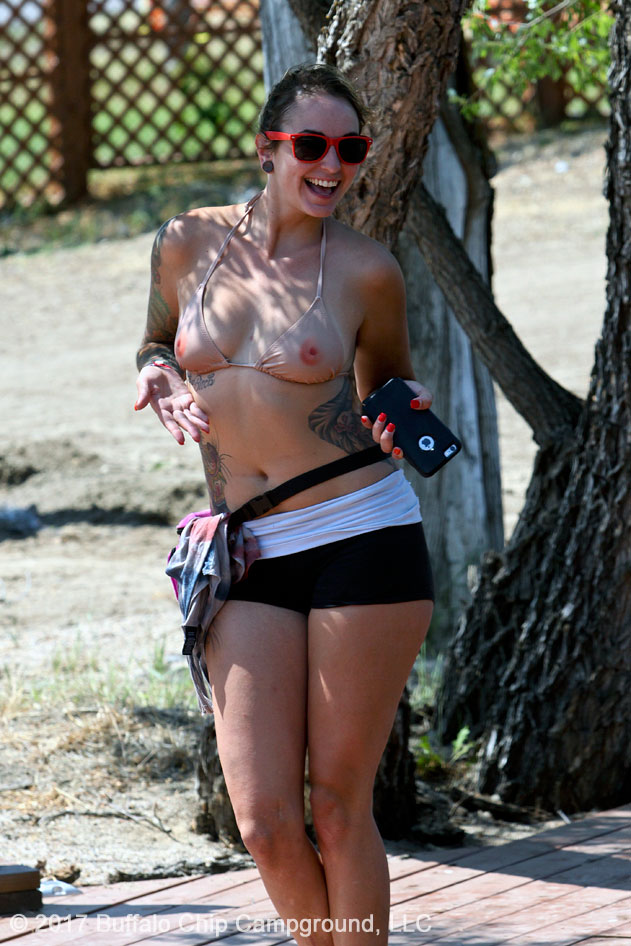 Bet ya did a double take on this one.
11. Horny Devils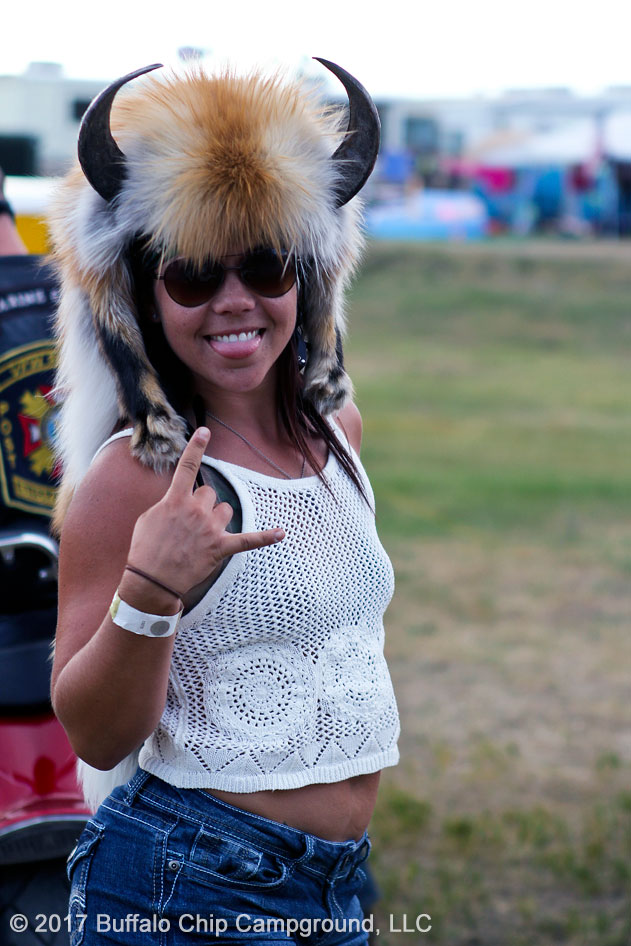 When you've got horns on the head and horns on the hand, you're ready to party!
12. Flag-Wavin' Free Spirits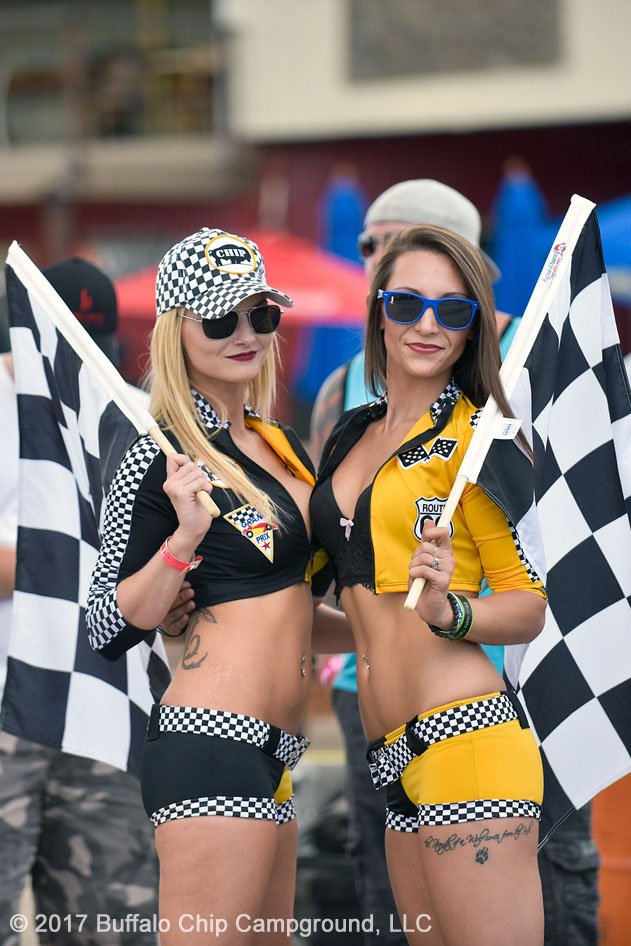 It's hard to say what lit up the pavement more during the first Buffalo Chip Street Drag Invitational with Crazy John– the smoking tires of high-powered drag bikes, or Raven and Jessica in those flag girl outfits.
13. Flocks of Flirty Fans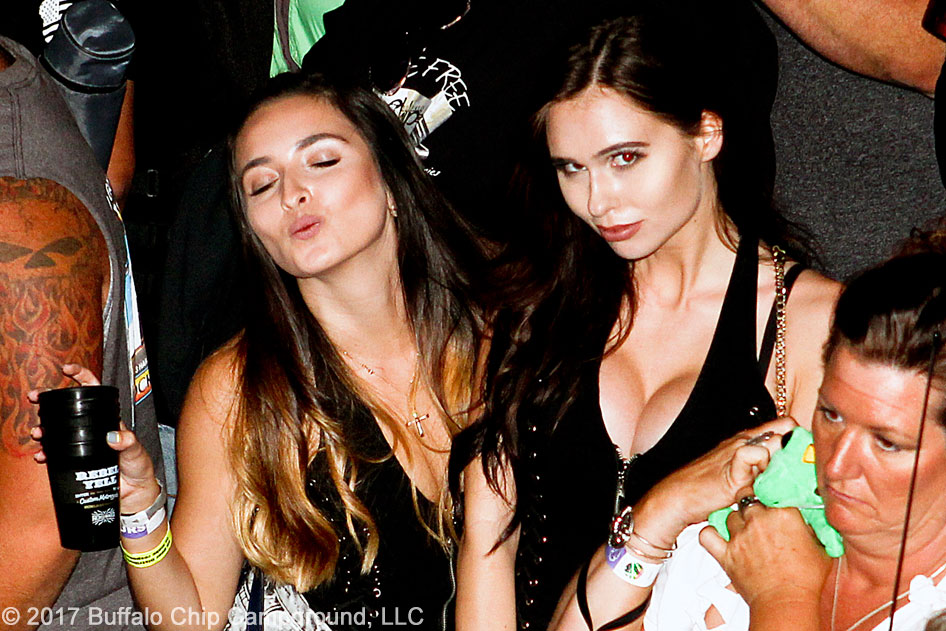 Heading into the amphitheater for the evening's concerts ensured hours of ear candy, and plenty of eye candy as well. One scan of the crowd revealed babes galore!
14. Hooligan Hotties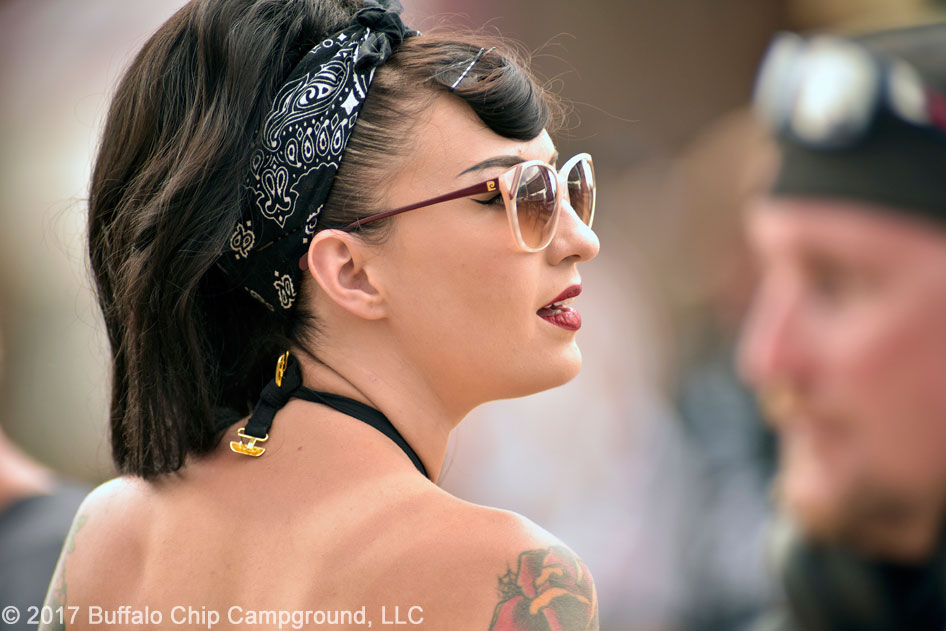 If you were able to peel your eyes away from the elbow-to-elbow action of Roland Sands' Design's Super Hooligan Showdown, chances are you noticed some serious Hooligan hotness around the track.
15. This Reckless Rebel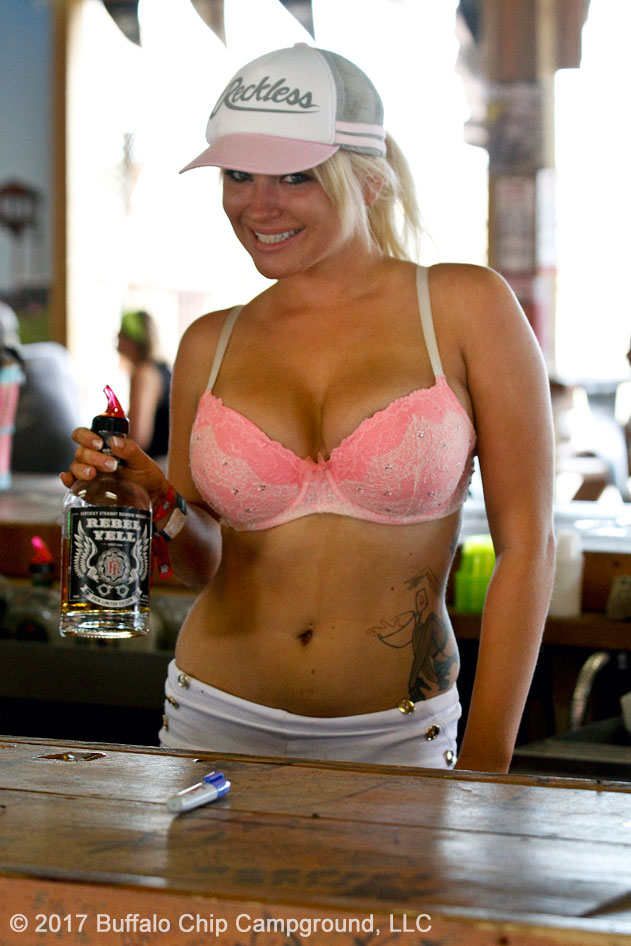 We'll take a double shot of that stuff!
16. Twisted, Tanned and Toned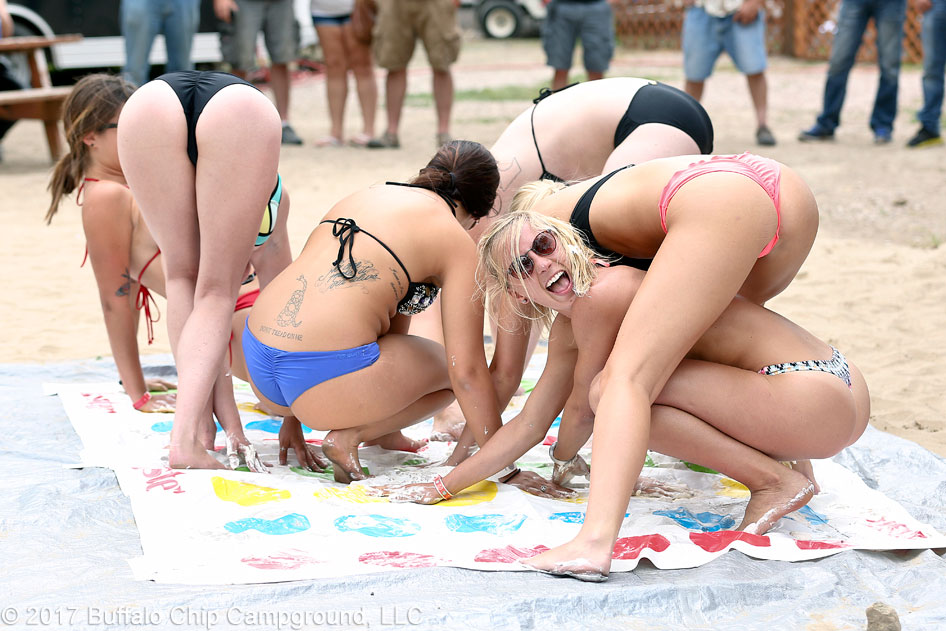 Every day is paradise at Bikini Beach. The beach hosts some of the Chip's best showcase bands and is home to wild events like the Homemade Bikini Contest and Whipped Cream Twister.
17. The Flaunt Girls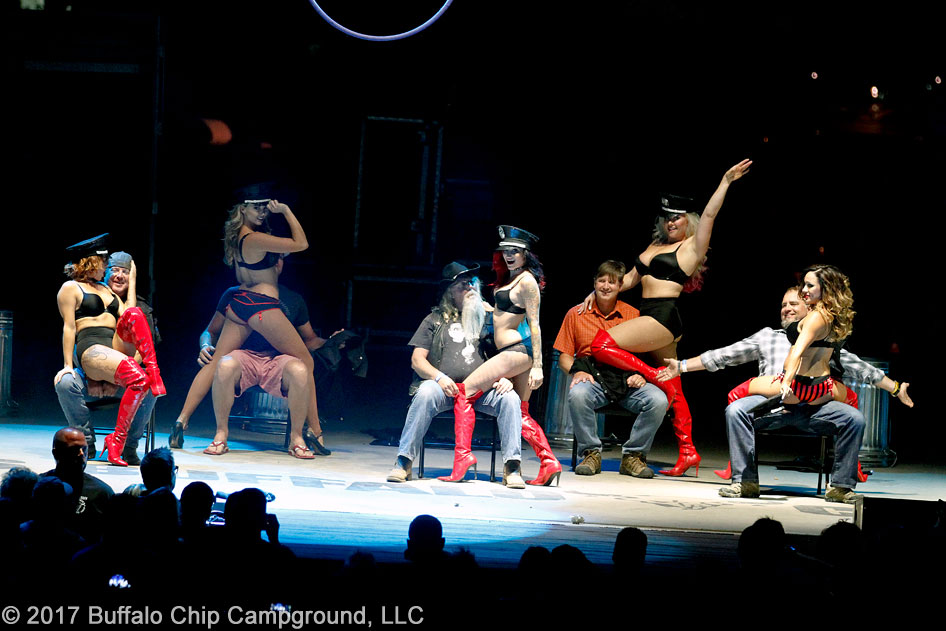 The Flaunt Girls dazzled the senses all week with mind-boggling performances combining aerial maneuvers, fire manipulation, burlesque and a dash of silliness on the main stage and nightly on the Kinison Stage.
If checking out these photos put your tachometer in the red, then you'll definitely want to scope out the full 2016 Baddest Biker Babes photo gallery! And if you can handle any more hotness after that, then you will definitely want to pore over the Eye Candy section of the Sturgis Rider News blog!
You can also get a sneak peek at some of the biker babes that'll be running around the Chip in 2018 by checking out the 2018 Poster Model Search Sexy Selfies album on The Legendary Buffalo Chip Facebook page!
Tell us about some of the biker babes you met at The Best Party Anywhere® in the comments below!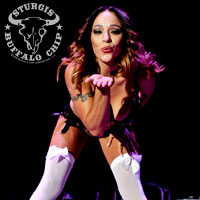 Presented by the Sturgis Buffalo Chip
Known as The Best Party Anywhere®, the Legendary Buffalo Chip believes festivals should be fun like a high five, reenergize you like a broken rule, and romance you like someone you just met and have to take home.This nine-day festival of concerts and motorcycle events promises to bring you exciting events like flat track races and live performances from artists like Aerosmith, Willie Nelson, Five Finger Death Punch, Kid Rock, Rob Zombie and many more.Find out more or get passes to the Best Party Anywhere at
www.buffalochip.com
and find out why it continues to be one of the most televised festivals in the world.
The Best Party Anywhere remains one of the most televised festivals in the world and has been featured on the Travel Channel, the Discovery Channel, CMT Bike Week, HISTORY, TLC, National Geographic and more.
Learn more at www.buffalochip.com.