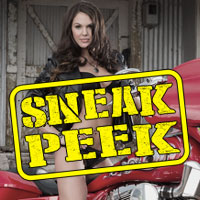 It won't be long before you start seeing the smokin' hot Buffalo Chip Poster Model, Laramie Noyce, on advertisements, videos, magazine spreads, billboards and (of course) posters for the Best Party Anywhere™. Laramie recently won the 2014 Buffalo Chip Poster Model Contest presented by Budweiser, allowing her to springboard into a career in professional modeling. On May 22, she completed her day-long photo shoot as part of the contest's grand prize, and the shots turned out so well that we just had to leak a few. Check out the sexy photos for yourself!
Bands, bikes, beauties and Budweiser. Laramie pretty much sums up the full Buffalo Chip experience in this one captivating shot!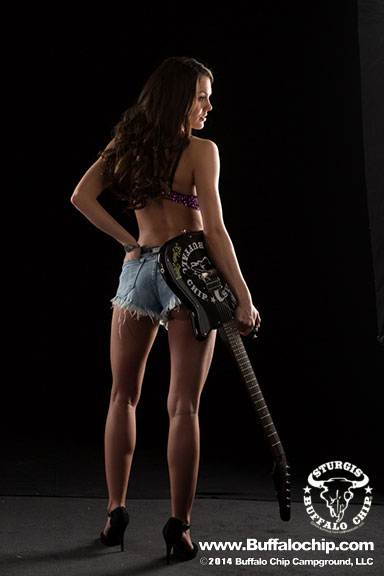 Laramie is ready to rock during the Sturgis Rally with her Buffalo-Chip-themed limited edition Epiphone® guitar. If you like this guitar, check out the custom Les Paul Studio guitar up for grabs in the Sturgis Rider® Sweepstakes!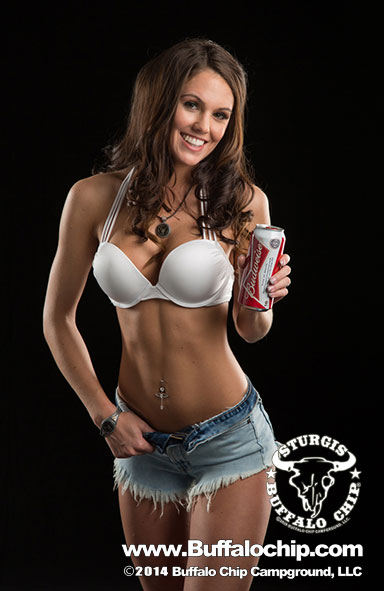 You'll see plenty of Budweiser Bow Tie Cans at the CrossRoads this summer, and few things look as good in Laramie's hand as a Budweiser…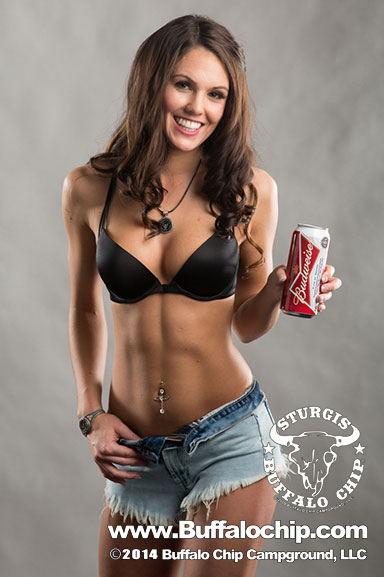 …except for maybe the Buffalo-Chip-themed jewelry on her wrist from Black Hills Gold by Coleman.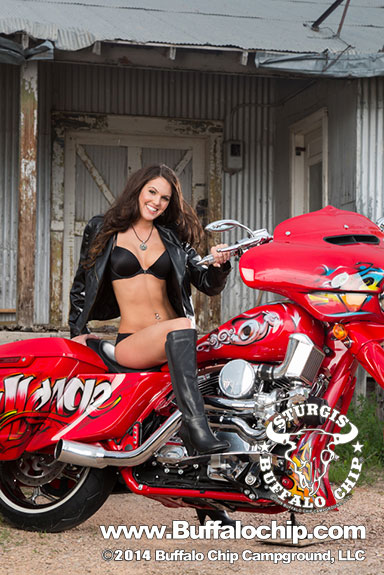 Laramie looks like a natural sitting on this fully customized graffiti-themed 2014 Harley-Davidson® Street Glide.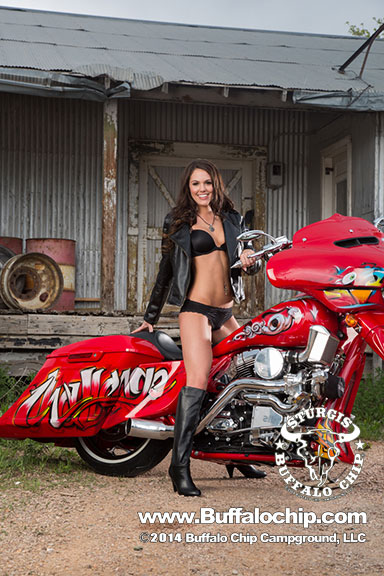 This motorcycle was customized from the ground up by Sturgis Brown High School students participating in the Buffalo Chip's 2014 Student Build Challenge.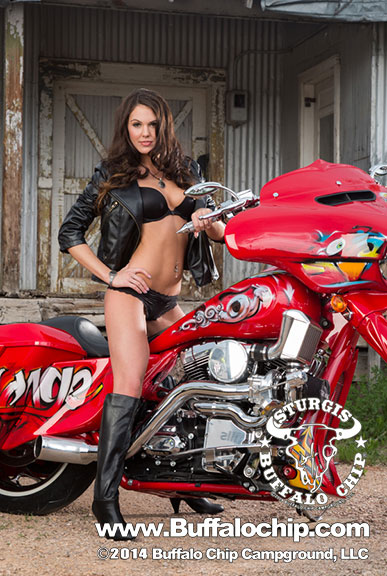 Black Hills Harley-Davidson generously sponsored the stock motorcycle for the student bike build project. Check out the bike's recent dyno test to see what kind of horsepower this beast is getting now!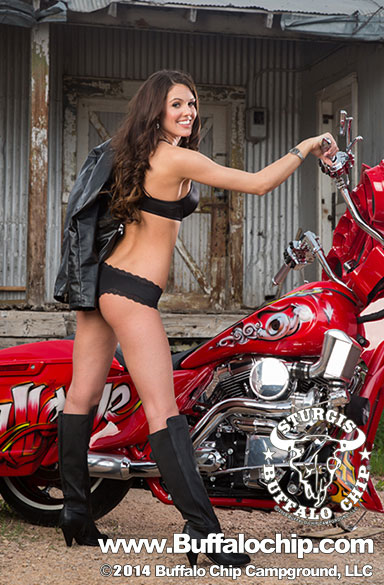 You can ride home from the Sturgis Rally on this stunning bike. Just be the winning bidder at the Legends Ride® auction on Monday, Aug. 4!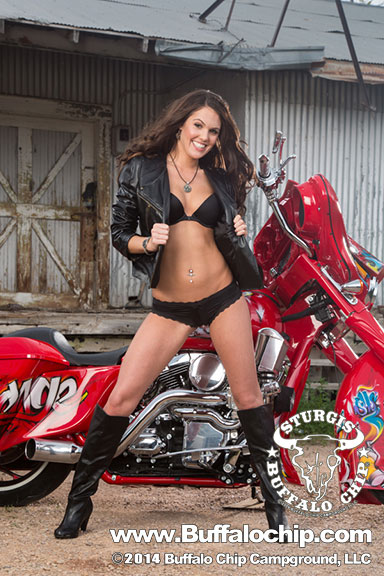 Would you rather go home with the Legends Ride bike or the Buffalo Chip Poster Model after the Sturgis Rally? Tell us in the comments below!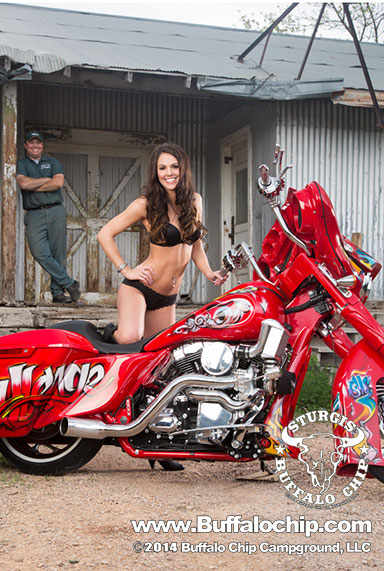 Thanks to Nick at Hills Tire for allowing us to shoot at your shop and for keeping the bike polished and sparkling. It was a tough job, but someone had to do it!
Stay tuned to the Sturgis Rider® News Blog to find out where you can meet Laramie and score an autographed 2014 Buffalo Chip event poster.
Eyes still hungry for more? Check out the finalists she was up against and the rest of our online Poster Model photo gallery! Then tell us what you think of Laramie below.
Special thank you to KSQY Radio and Haugo Broadcasting, Kevin Eilbeck Photography, Jennifer Connell Graphics and Marla Browning at High Maintenance Salon.