Beautiful barmaids, gorgeous go-go dancers and come-hither calendar girls make the scenery at the Buffalo Chip pretty easy on the eyes. Whlle you'll find luscious ladies like these around practically every corner, the one you'll see most in 2016 is Nena Ann. On May 11, this biker babe took part in a day-long photo shoot as part of the Buffalo Chip Poster Model Search presented by Budweiser, KSKY and Henry Roy Photography, and the shots turned out so well we couldn't resist leaking a few. Check out these ten tantalizing shots to see for yourself!
Nena posed next to a 2016 Victory Cross Country and a 2015 Indian Chief Classic customized by local high school students participating in the Buffalo Chip Challenge®.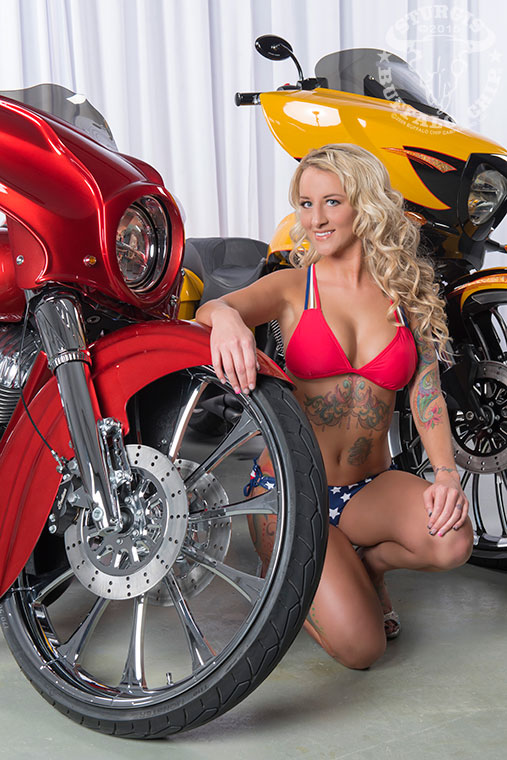 You can take one of these babies home (girl not included) at the end of the Sturgis Rally if you've got the highest bid during on the Legends Ride® auction on Monday, Aug. 8, 2016.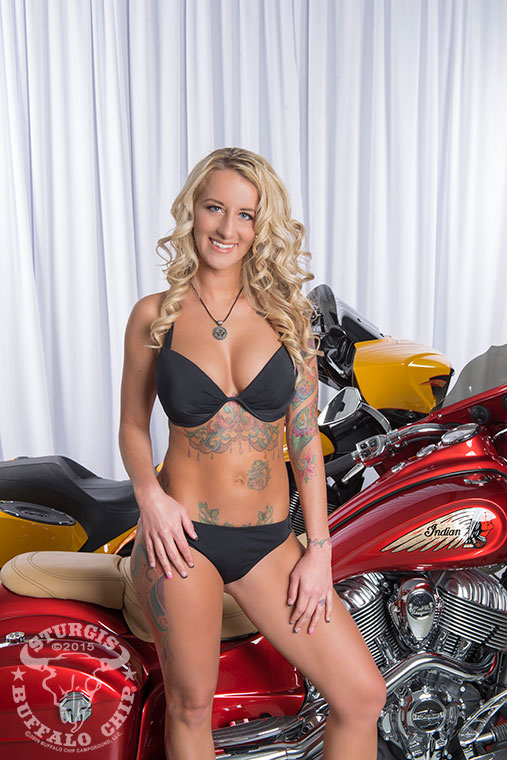 Nena and plenty of other biker babes will be partying with you at the Buffalo Chip's 35th anniversary party this August.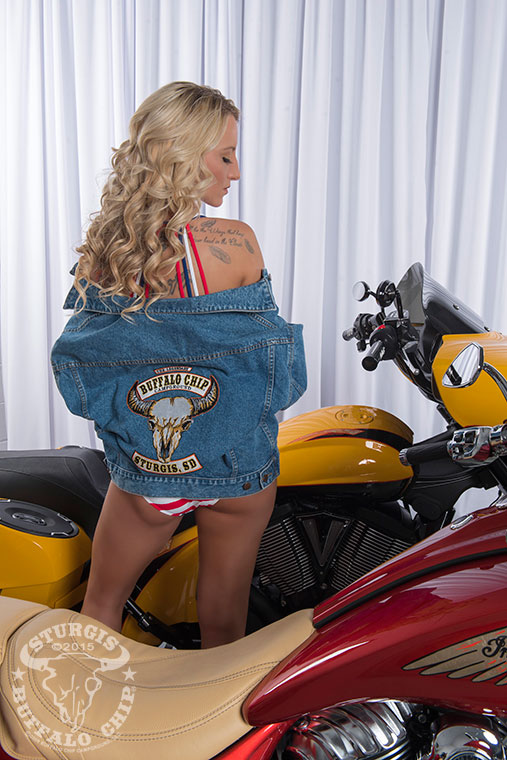 When asked what her greatest asset was, Nena said, " 'Ass-et' answers that for me."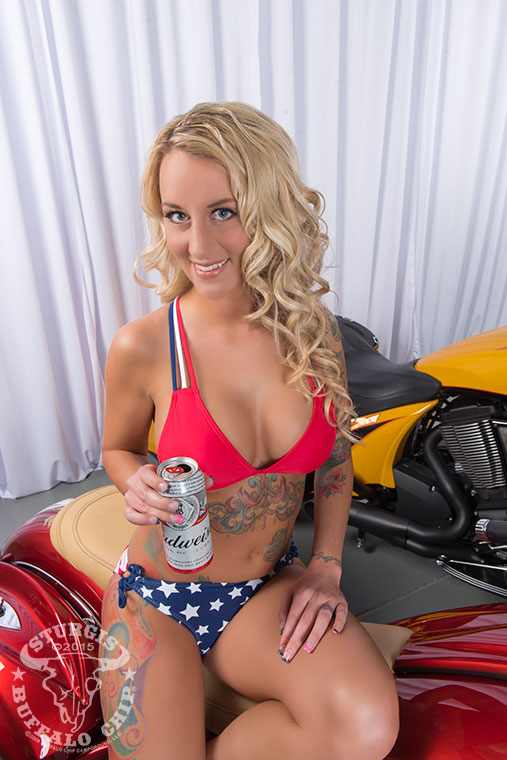 She describes being on the road with the wind in her hair as "total bliss."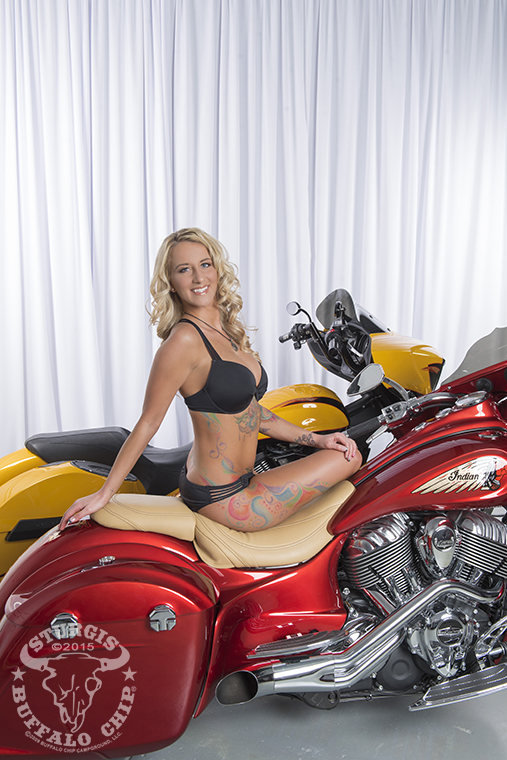 Look how easy it was for this biker babe to get comfortable on this Indian's custom seat from Kreun Kustom!
Find out more about the amazing customizations on this bike here.
Which do you think shines brighter, Nena's radiant smile or these custom Victory taillights?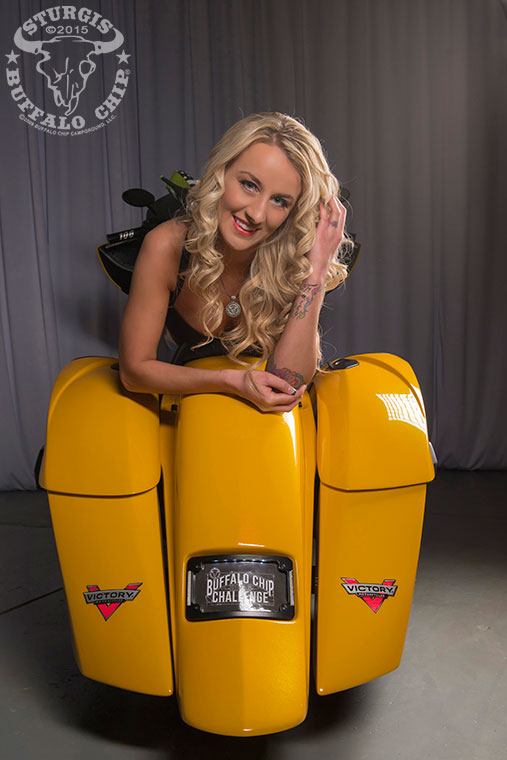 Find out more about this bike's taillights and other one-off customizations here.
Here's one more to help you make up your mind.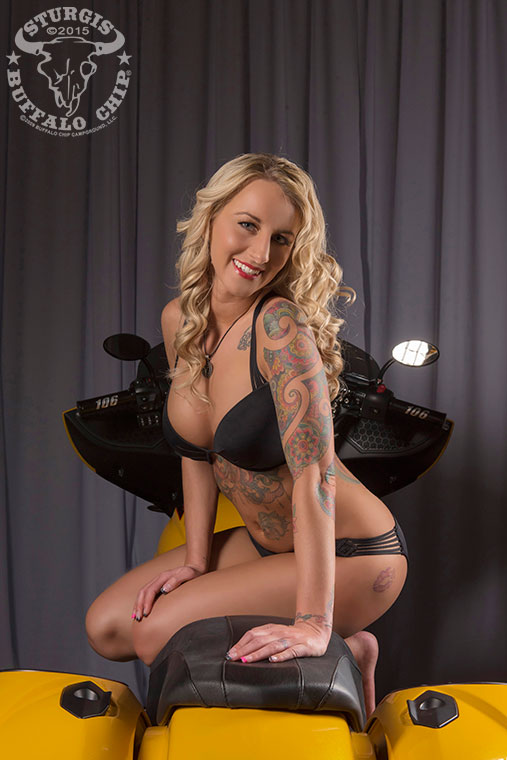 Nena says her favorite outfit is jeans and a t-shirt, but when it's hot she loves kicking back in as little as possible.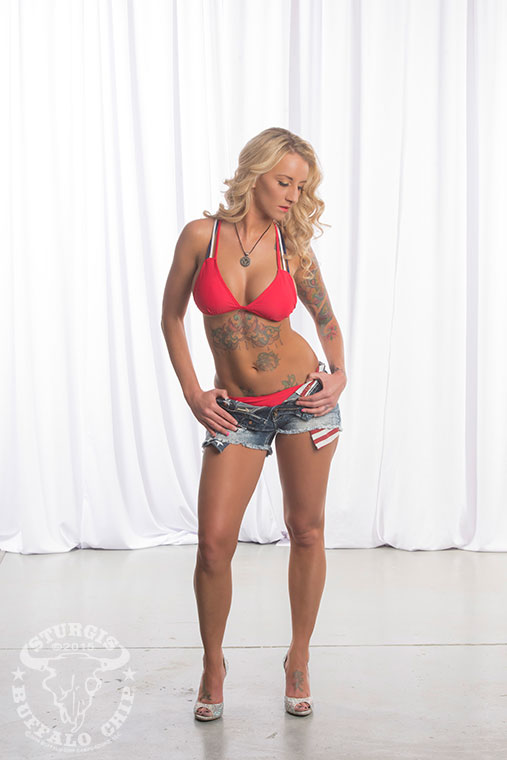 So what will Nena add to the party this year?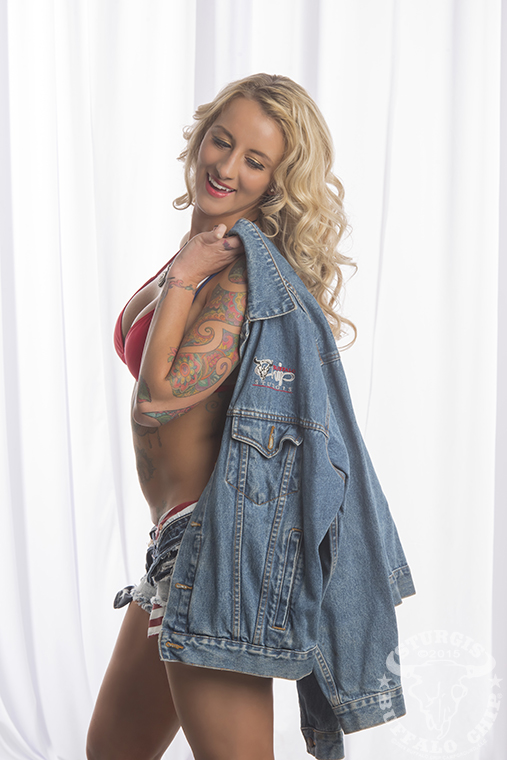 "This is a huge year for the Legendary Buffalo Chip, and I look forward to being part of it. I am a people pleaser and love to meet new people. My friends tell me that I am the life of the party, and that I could have more fun in a cardboard box than most people at the party of the century. I'll enjoy bringing this year's events to a whole new level! Bring on the FUN!"
– Nena T.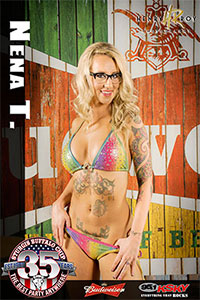 Eyes hungry for more?See Nena and the rest of the Buffalo Chip Poster Model Search finalists pull back the curtain to reveal a whole lot more in the Sturgis Rider News Blog article 2016 Sizzlin' Hot & Ready to Rock Poster Model Finalists Bare it All!
The article includes fun details about all the finalists, as well as beautiful boudoir shots and one seriously sexy behind-the-scenes video taken during the photo shoot.
Special thank you to Budweiser, KSQY Radio, Henry Roy Photography, and Marla Browning at High Maintenance Salon for their contributions to the 2016 Poster Model Search.
Would you rather go home with one of the Legends Ride bikes or the Buffalo Chip Poster Model Nena after the Sturgis Rally? Tell us in the comments below!