Ready or Not, The Sturgis Buffalo Chip® is Expanding 40th Anniversary Entertainment Lineup
Boom! Here comes P.O.D., Black Stone Cherry, From Ashes To New and Reverend Horton Heat at the Sturgis Buffalo Chip's 40th Anniversary Aug. 6 -15, 2021.
Sturgis, SD (April 22, 2021): The Largest Music Festival in Motorcycling® is lining up the noise with the addition of four bands with four different takes on the rock genre for the 40th anniversary party this August. P.O.D., Black Stone Cherry, From Ashes To New and Reverend Horton Heat are joining a booming Sturgis Motorcycle Rally lineup that already includes Kid Rock, ZZ Top and Shinedown. The Buffalo Chip's Sturgis Rally concert video announcement can be seen at BuffaloChip.com/bands.
"Outdoor concerts are going to be more fun than ever!" said Rod Woodruff, President of the Sturgis Buffalo Chip. "People are craving live music, and bands are rearing to get out and perform in front of people again. We can't wait for these bands and more to give our Chip family the fun 40th anniversary festival they deserve."
P.O.D.
Aug. 14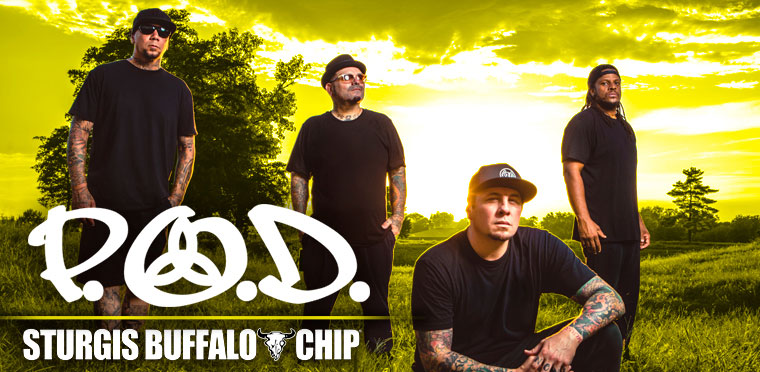 Since 1992, P.O.D. have experienced relentless success, selling over 10 million records, selling out gigs on multiple continents and logging four Top 10 debuts on the Billboard Top 200. The San Diego based quartet will bring their hypnotic hybrid of hard rock, hip-hop, reggae, and alternative to the Wolfman Jack Stage the second Saturday of the Sturgis Rally for the event's grand finale.
Black Stone Cherry
Aug. 13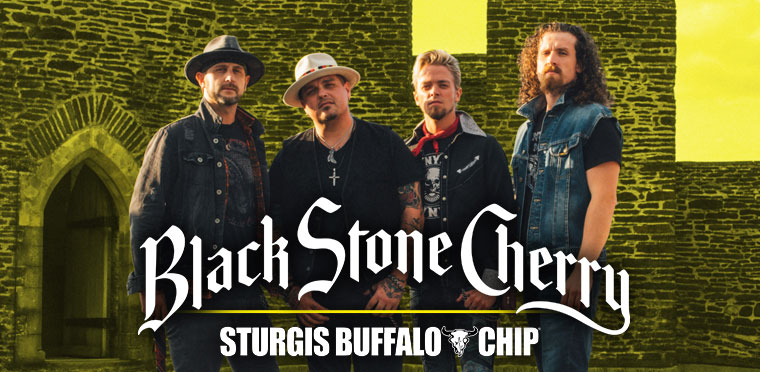 For two decades, Black Stone Cherry has put forth a new vicious breed of Southern rock, injecting youthful vitality and a myriad of fresh new influences into the beloved American rock tradition. The Kentucky-based rock n' roll quartet will bring their chart-topping songs to The Best Party Anywhere® on Aug. 13.
From Ashes To New
Aug. 14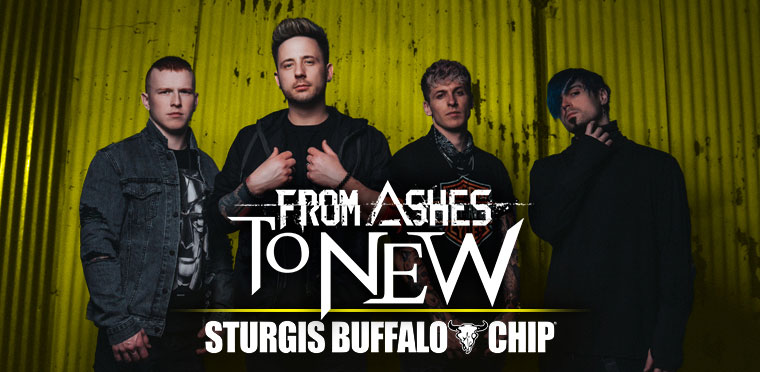 Energetic and driven, From Ashes To New exploded onto the scene in 2016 with their unmatched blend of rock, hip-hop, pop and metal. Now riding the success of their sophomore album, "The Future," From Ashes To New will bring hits like "Panic," "Through It All," "Crazy" and more to the Largest Music Festival in Motorcycling Saturday, Aug. 14.
Reverend Horton Heat
Aug. 8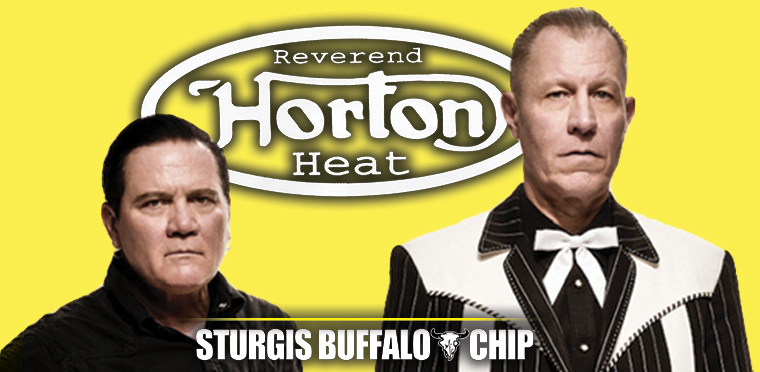 Serving up their wild blues-country-rock groove to the Sturgis Buffalo Chip crowd for 2021 is Reverend Horton Heat. Their unique Texas-based, psychobilly mania will crash the Wolfman Jack Main Stage like a Texas twister on Aug. 8 prior to the American Badass, Kid Rock.
Performances by top entertainers are just a part of what the Sturgis Buffalo Chip has in store for their 40th Anniversary in 2021. Visitors will have the opportunity to experience countless events, including legendary rides, powerful freedom celebrations, top-tier bike shows, white-knuckle racing events, and so much more. All events are held outdoors in an open environment for the safest experience possible. Entertainment is free with camping. More announcements are coming soon. A full list of Sturgis Buffalo Chip events is available at www.buffalochip.com/EVENTS.
###
About The Sturgis Buffalo Chip
The Sturgis Buffalo Chip® is the award-winning leader in music and motorcycle lifestyle experiences. Hailed as The Largest Music Festival in Motorcycling® and The Best Party Anywhere®, it has been the epicenter of the annual Sturgis Motorcycle Rally since its establishment in 1981. Every August, the Buffalo Chip brings together the world's largest gathering of music and motorcycle fans, with visitors from all 50 states and over 20 countries. As the first and leading entertainment destination for the motorcycle enthusiast, it remains one of the world's most televised and longest-running independent music festivals. Located three miles east of Sturgis, SD on 600 creek-fed acres, it offers nine nights of world-class concerts, multiple entertainment stages, races, motorcycle shows, a swimming hole, bars, food, showers, cabins, RVs, camping and more. The Chip's entertainment is free with camping. More details are available at BuffaloChip.com.
Further Inquiries:
Cody Ertman
[email protected]
605-347-9000