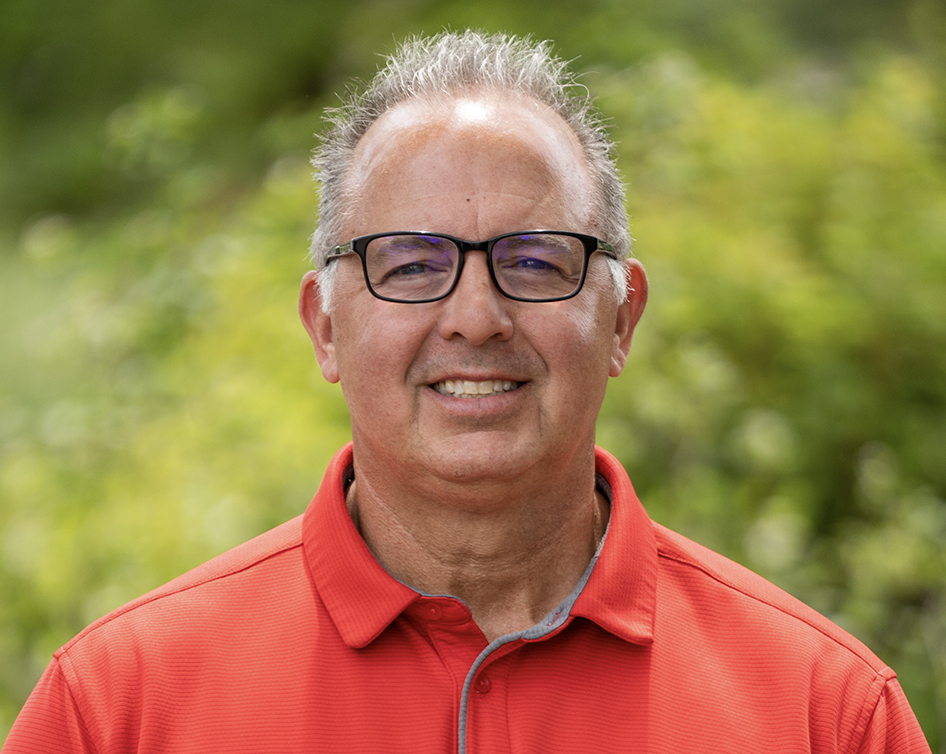 Sturgis, SD (January 24, 2023): The Sturgis Buffalo Chip is proud to announce the addition of Jeff D'Entremont to the full-time management roster as Vice President, Global Brand Alliances & Sponsor Relations. D'Entremont brings with him decades of experience in the powersports industry and a background that complements the staff at the legendary venue and its many sponsor relationships.
D'Entremont will expand sponsorship and co-promotion activities, as well as develop new brand alliances. His background in events management and facilitation will further serve brands and sponsors allied with The Best Party Anywhere®.
"I'm looking forward to working with our sponsors, attendees, and friends in the powersports industry to continue to enhance their experience at The Chip," says Jeff D'Entremont. "The team has done a great job of bringing together top-quality brands and a highly qualified audience over the past 4 decades, and I only hope to build on that legacy. We are working on big plans for the coming year and the future to enhance the experience for all our partners, and I'm excited to be a part of it."
D'Entremont has spent the past 25 years working in the powersports and consumer events industries. That experience will help sponsors and guests at the Buffalo Chip enjoy their experience at the heart of the Sturgis Rally. He and the team will work to deliver results for sponsors and expand their audience through custom built programs.
"Jeff will be instrumental in providing the best possible experience and value to the incredible brands that join us at the Chip," says Sturgis Buffalo Chip President Rod "Woody" Woodruff. "His history and connections in the industry make him a true asset to our sponsors old and new and make him a valuable part of our management team."
Brands interested in broadening their presence to rally audiences or exploring new opportunities with the venue's expanded activities can connect with Jeff D'Entremont directly at [email protected].
D'Entremont joins an experienced team led by President Rod Woodruff, Executive Vice President Daymon Woodruff, COO Robert Pandya and Vending and Biker Belles Director Toni Woodruff.
"We are continuing to build our facility and brand alliance portfolios. Jeff's addition will create continuous opportunities for any brand, large or small, that wants to be a part of the Buffalo Chip Family," says Robert Pandya, COO of the Chip. "I have known Jeff for many years in our industry. His work ethic and the respect he has earned will deliver for all involved with the Chip."
###
About the Sturgis Buffalo Chip
The Sturgis Buffalo Chip® is the award-winning leader in music and motorcycle lifestyle experiences. Hailed as The Largest Music Festival in Motorcycling® and The Best Party Anywhere®, it has been the epicenter of the annual Sturgis Motorcycle Rally since its establishment in 1981. Every August, the Buffalo Chip brings together the world's largest gathering of music and motorcycle fans, with visitors from all 50 states and over 20 countries. It remains one of the world's most televised and longest-running independent music festivals. The Chip advances the Sturgis Rally by being home to the Sturgis Rally Information Center™ and the official sponsor of the Sturgis.com Official Sturgis Rally Registration Program. More details are available at BuffaloChip.com
Further Inquiries:
Cody Ertman
[email protected]
605-347-9000