The original biker band meets up with today's for an all-out howling at "The Best Party Anywhere"®
Sturgis, SD – One of today's most heavy-hitting motorcycle musicians will be meeting up with the original biker band when Yelawolf and John Kay & Steppenwolf share the same stage at "The Best Party Anywhere!"® Although the bands may differ stylistically, the pairing brings together two acts with deep roots in biker culture. Country, rock and blues-inspired hip-hop star Yelawolf will open for classic rockers John Kay & Steppenwolf on the Sturgis Buffalo Chip®'s Wolfman Jack Stage Friday, Aug. 10, 2018.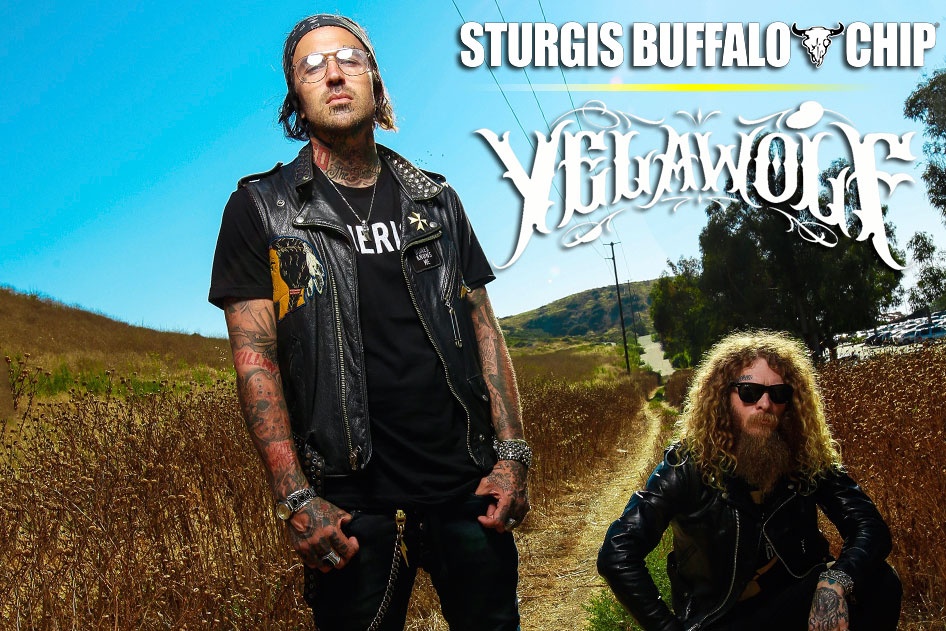 "We've got new school meeting old school at the Chip on Friday," said Rod Woodruff, Sturgis Buffalo Chip President. "Yelawolf has amassed a cult following within the motorcycle community over the last 10 years, and John Kay & Steppenwolf were the originals that helped 'Easyriders' the movie jump start a cultural revolution. Bringing these two acts together provides the rare opportunity to see the past and the future of motorcycle music come together on the same stage for one epic party."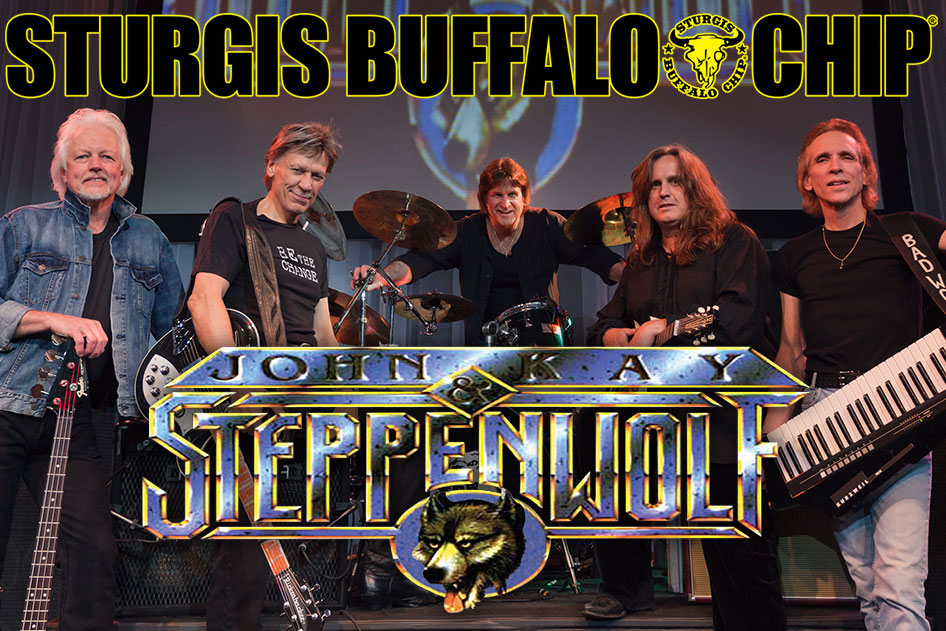 Yelawolf has collaborated with and featured Kid Rock and blink-182's Travis Barker on a pair of his latest singles. His independent attitude, unique style and strong motorcycle influence connects deeply with bikers. His music has been featured on "Sons of Anarchy," and he rides and owns custom and antique motorcycles.
The 2018 Growing Lineup of Entertainment Announced So Far Includes:
Friday, Aug. 3 The Marshall Tucker Band
Saturday, Aug. 4 Foreigner
Sunday, Aug. 5 American Flat Track Race
Monday, Aug. 6 Lynyrd Skynyrd
Tuesday, Aug. 7 Aaron Lewis
Wednesday, Aug. 8 Eric Church
RSD Super Hooligan Racing
Crazy John's Invitational Street Drags
Thursday, Aug. 9 Kid Rock
Lita Ford
Friday, Aug. 10 John Kay & Steppenwolf
Yelawolf
Saturday, Aug. 11 TBA
Festival passes can be purchased for a limited time for as little as $27 per day. More information is available at BuffaloChip.com.
High resolution photos available here: https://drive.google.com/openid=15blC02uNi4mqiaxtzvhmK_jvI046xQs