The Flying Piston hosts Stars of "Motorcycles As ArtTM" Exhibition at the Sturgis Buffalo Chip®
Buffalo Chip, SD (June 21, 2016) – Custom motorcycle enthusiasts have a rare opportunity to join renowned U.S. and international custom builders and industry luminaries for a meet and greet to benefit educational scholarships during the second annual Flying Piston Charity Breakfast at the Sturgis Buffalo Chip®. Builders displaying in the Buffalo Chip's 2016 Motorcycles As Art Exhibition, curated by Michael Lichter, will gather with other invited top-name builders to shake hands, sign autographs and pose for pictures with fans and friends. The event, organized by The Flying Piston and sponsored by Jekill & Hyde Exhaust and Yelvinton USA, takes place Sunday, Aug. 7 beginning at 9:30 a.m. at the Big Engine Bar in the Chip's free-access CrossRoads.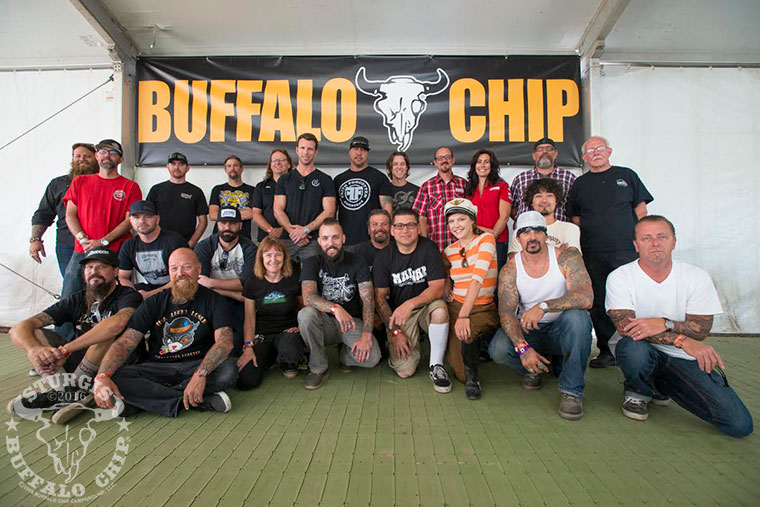 Ticket holders will also enjoy a catered breakfast and a silent auction of selected items autographed by the builders, plus the chance to meet the Chip's own Rod "Woody" Woodruff, photographer Michael Lichter and special surprise guests.
Guests will have the opportunity to visit with the likes of Bill Dodge, Eddie Trotta, Paul Cox, Roland Sands, Kevin Baas, Aki Sakamoto, Jeff Cochran, and many more to get the inside scoop on their one-off customs in this year's exhibition. Cycle Source Editor Chris Callen and Hot Bike Editor Jeff Holt have bikes in the exhibit and will be on hand.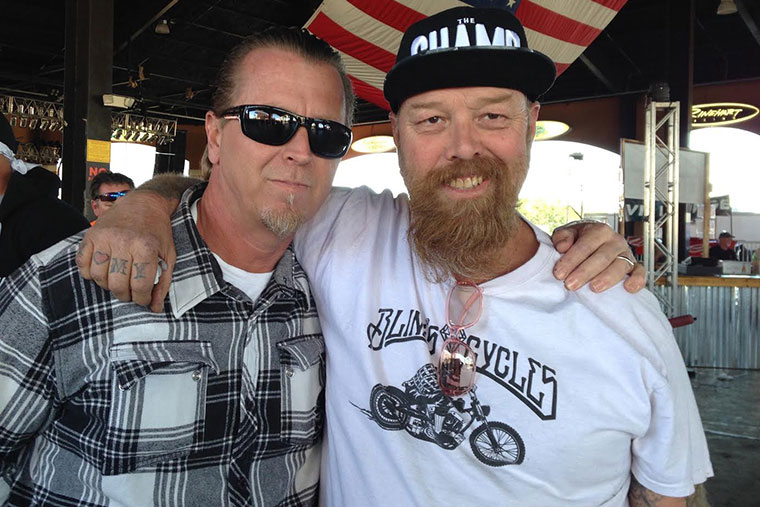 A limited number of builder breakfast tickets are on sale now for $20 each at www.buffalochip.com/FlyingPistonBreakfast. All proceeds benefit the Buffalo Chip's Scholarship Fund established to help high school graduates and U.S. military veterans pursue motorcycling as a career. Silent auction items are provided by Harley-Davidson Footwear, Revere Seats, Artist Darren McKeag, Low Brow Artist Atomic Bob, Aeromach, Cycle Source, Jekill & Hyde and others.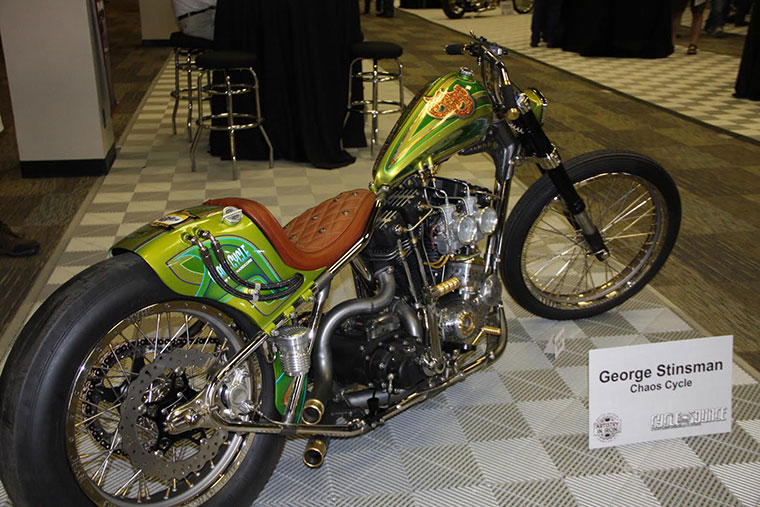 For sponsor information or to donate auction items contact: Marilyn Stemp, 828-205-8482, [email protected]
###
About The Flying Piston
The Flying Piston is an organization that produces charitable events to assist in raising awareness and funds for non-profits and individuals in the biker community. Contact: Marilyn Stemp, 828-205-8482, [email protected] or www.buffalochip.com/FlyingPistonBreakfast
About The Sturgis Buffalo Chip
The Sturgis Buffalo Chip is the Largest Music Festival in Motorcycling™. Established in 1981, the venue's nine-day festival, known as The Best Party Anywhere®, remains one of the world's most televised and longest running independent music festivals. Buffalo Chip guests have the freedom to party and play while experiencing world-class concerts, outrageous events, moving freedom celebrations, thrilling PowerSports and more. Located three miles east of Sturgis, SD on 600 creek-fed acres, it offers cabins, RVs, camping, a swimming hole, bars, mouth-watering food, showers, paved roads, and more to visitors traveling from all corners of the world. The Chip's concerts are free with camping. More details are available at www.buffalochip.com
About Motorcycles as Art
Every year the Sturgis Buffalo Chip's indoor Motorcycles as Art exhibition presents a changing conceptual theme that brings together the most innovative collection of groundbreaking custom bikes from today's premier builders with artwork from the most famed moto-artists. The Sturgis Buffalo Chip and curator, famed photographer Michael Lichter, present an environment that must be seen to appreciate. Free to the public and open for just seven days each year, all are invited to take their time and walk through history in the making that is the Motorcycles as Art exhibit.
###
Further Inquiries:
Nyla Griffith
[email protected]
605-347-9000
Cell: 605-920-0626
Sturgis Buffalo Chip