Dozens of Machines Built by Master Builders for the Motorcycles As Art Exhibit Curated by Michael Lichter
Many motorcycle builders come and go. Economic downturns and fickle twists and turns of moto fads can yield a new crop of talent each year, only for those names to become forgotten by the onset of the next trend.
Those with metal-lined backbone and character strong enough to buck trends have earned their legendary status and a fair amount of recognition. During the 80th anniversary of the Sturgis Motorcycle Rally, guests had the opportunity to see these builders display a motorcycle in the style of their choosing in the Sturgis Buffalo Chip's 2020 Motorcycles as Art exhibit titled "Heavy Mettle: Motorcycles and Art with Moxie."
In addition, this one-time collection gave you the chance to see photographs captured by exhibit curator and legendary motorcycle lifestyle photographer Michael Lichter over his 40-plus-year career plus artwork by famous artists David Uhl and Scott Jacobs on the walls of the exhibit hall.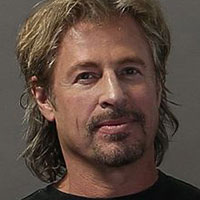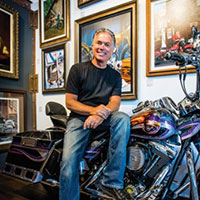 The exhibit was free and open to the public at the Sturgis Buffalo Chip Event Center from 2 p.m. to 10 p.m. Saturday, Aug. 8 through Friday, Aug. 14, 2020.
Heavy Mettle: Motorcycling With Moxie featured a collection of custom motorcycles from 38 of the world's most celebrated builders that showed you the spectrum of history and possibilities inherent in custom motorcycling. Without a theme to guide the builds themselves, you saw the world's most legendary builders shine in their particular niche of custom motorcycle building that's made them a household name in a world-class gallery setting.
In order to secure an invitation to join this show, builders needed to have completed at least 20 custom builds and been in business for at least 20 years. Faced with the knowledge that half of all businesses fail in the first five years, it was evident these motorcycle aficionados had fought hard to become successful and legendary well beyond the confines of the industry.
You were able to get an up-close view from every angle as each bike is individually lit and displayed atop elevated pedestals spread throughout the hall.
Every bike you saw in the display was built specifically for this show. This means in many cases you were one of the first in the world to lay eyes on them.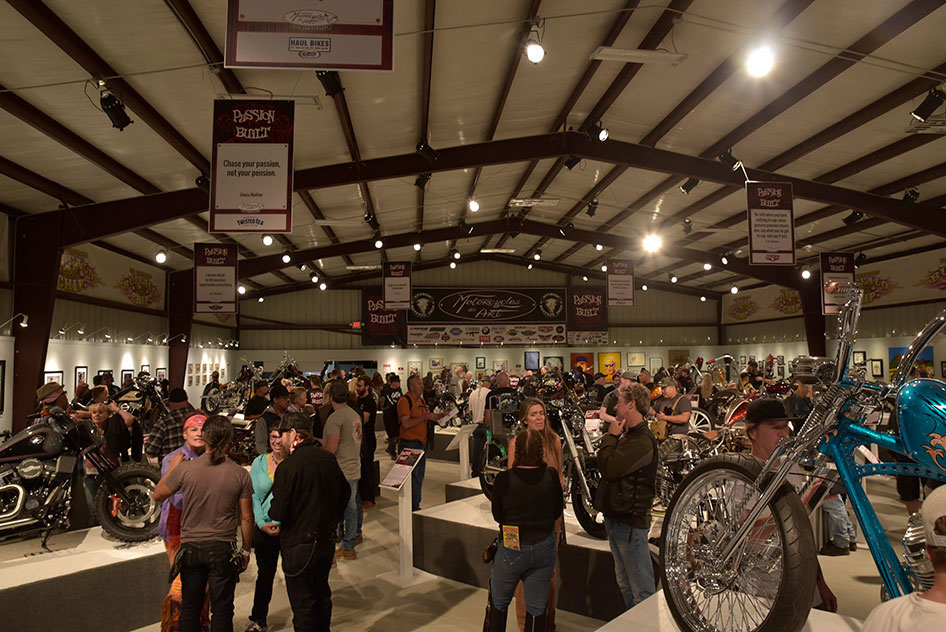 The list of custom motorcycle builders scheduled to present their masterpieces at the 2020 "Motorcycles as Art" exhibit included: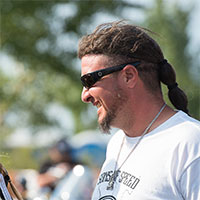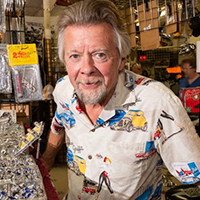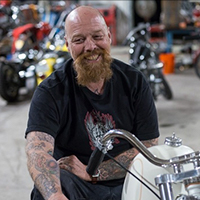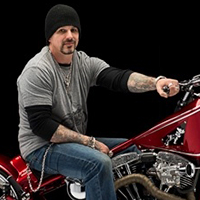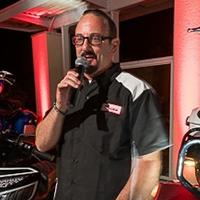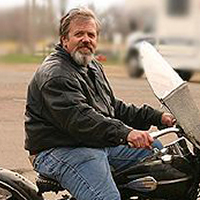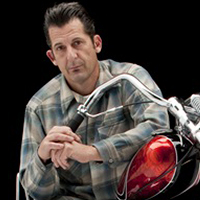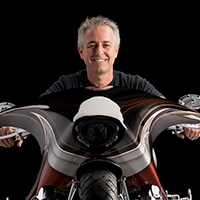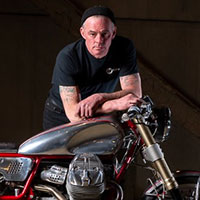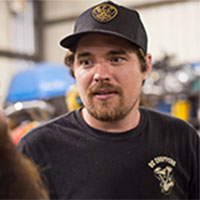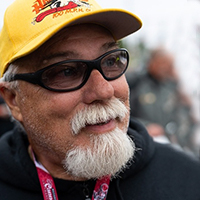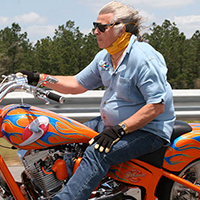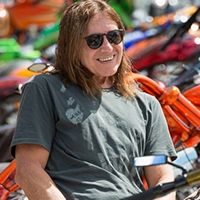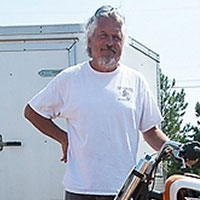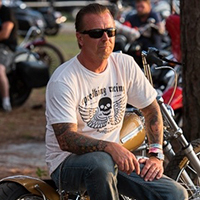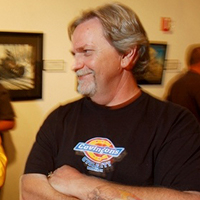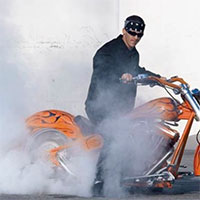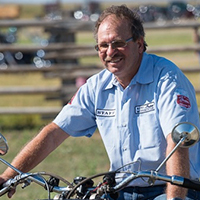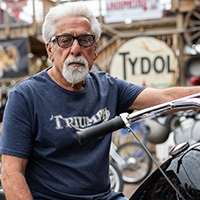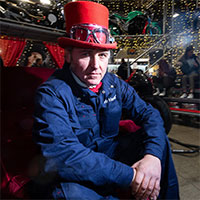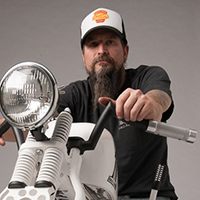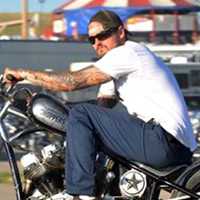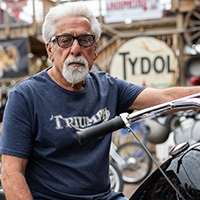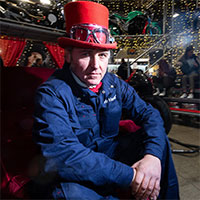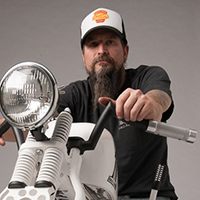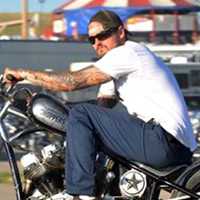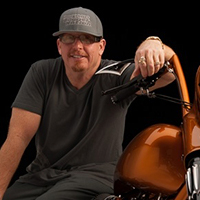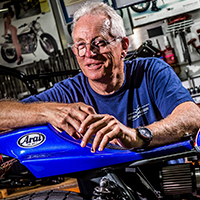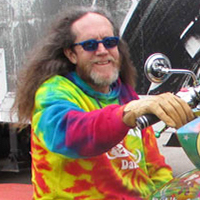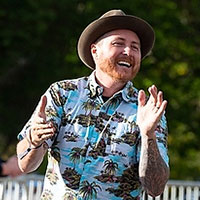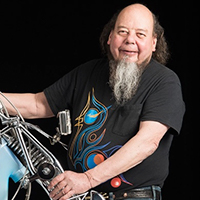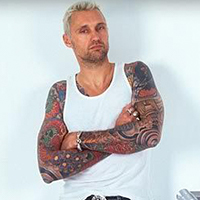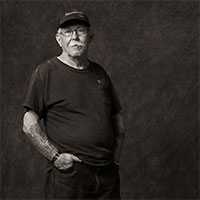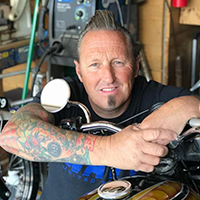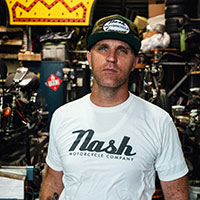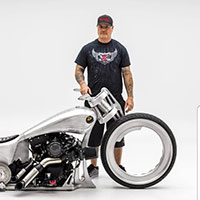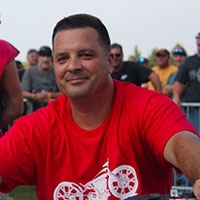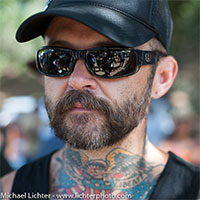 Michael Lichter began photographing custom bikes and the biker-lifestyle in the 1970s. Working with Easyriders Magazine since 1979, he has produced over 800 stories for them. Michael is also a regular contributor to 16 other publications around the world, has 11 coffee table books to his credit and exhibits his photographic art in galleries and museums in the USA and abroad.
As a curator, Michael first started creating themed exhibitions with custom motorcycles and art in 2001 at the Journey Museum in Rapid City. In 2009, the annual exhibition was moved to the purpose-built 7,000 square foot gallery at the Sturgis Buffalo Chip where it was given the name "Motorcycles As Art."
Michael has operated out of the same commercial photography studio in beautiful Boulder, Colorado for more than 35-years.
Find out more about Michael Lichter and see his work here:
Facebook: facebook.com/lichterphoto
Instagram: @michaellichterphotography
Website: lichterphoto.com
Don't miss the one-time opportunity to get up close and personal with this incredible collection of motorcycles and art at the Buffalo Chip Event Center, because once the Sturgis Rally is over, it will never be seen again!
The list of custom motorcycle builders scheduled to present their masterpieces at the 2020 "Motorcycles as Art" exhibit include:
Aaron Greene, Aaron Greene Customs, Willits, CA
Arlin Fatland, 2-Wheelers, Denver, CO
Bill Dodge, Blings Cycle, Daytona Beach, FL
Billy Lane, Choppers Inc, Nashville, TN
Brian Klock, Klock Werks, Mitchell, SD
Carl Olsen, Carl's Cycle, Aberdeen, SD
Cole Foster, Salinas Boys, Salinas, CA
Cory Ness, Arlen Ness Enterprises, Dublin, CA
Craig Rodsmith, Rodsmith Custom Motorcycles, Grayslake, IL
Dan "Bacon" Carr, DC Choppers, Sierra City, CA
Dave Perewitz, Perewitz Cycle Fabrication, Halifax, MA
Don Hotop, Don's Speed Shop, Fort Madison, IA
Donnie Smith, Donnie Smith Custom Cycles, Blaine, MN
Eddie Trotta, Thunder Cycle, Fort Lauderdale, FL
Fred Cuba, Fred's Speed and Sport, Hastings, NB
Jeff Cochran, Speedking Racing, West Harrison, IN
Jerry Covington, Covington's Cycle City, Woodward, OK
Josh Soto, Boars Nest Choppers, Oceanside, CA
Kiwi Mike Tomas, Kiwi Indian Motorcycles, Riverside, CA
Mondo Poras, Denver's Choppers, Reno, NV
Nicola Martini, Mr Martini Motorcycles, Verona, Italy
Pat Patterson, Led Sled Customs, Dayton, OH
Paul Wideman, Bare Knuckle Choppers, Wright City, MO
Paul Yaffe, Paul Yaffe Originals, Phoenix, AZ
Richard Pollock, Mule Motorcycles, Poway, CA
Rick Fairless, Strokers Dallas, Dallas, TX
Roland Sands, Roland Sands Design, Los Alamitos, CA
Ron Finch, Finch's Custom Cycles, Pontiac, MI
Russ Mitchell, Exile Cycles, Agoura Hills, CA
Steg VonHeintz, Steg's Psycho Cycles, Downey, CA
Steve Broyles, Stevenson's Cycle, Wayne, MI
Steve Carpy Carpenter, Carpys Cafe Racers, La Mirada, CA
Taber Nash, Nash Motorcycle Co, Los Angeles, CA
Tim McNamer, "Ballistic Cycles, Blue Mound, WI
Tom Keefer, Franklin Church Choppers, York, PA
Trent Schara, Atomic Custom, Clancy, MT
Which of these custom builders or artists were you most excited to see at the Heavy Mettle Exhibition? Tell us in the comments below!