There's no place on earth like Sturgis Buffalo Chip, so it should come as no surprise that while you're at The Best Party Anywhere® you can enjoy totally original and absolutely scrumptious dishes of almost every variety. Satisfy even your oddest cravings with these unique eats of the Chip so your tank is never running on empty.
1. The Rush Cheesesteak Sandwich
Philly Ted's Cheezsteaks
(CrossRoads and Amphitheater)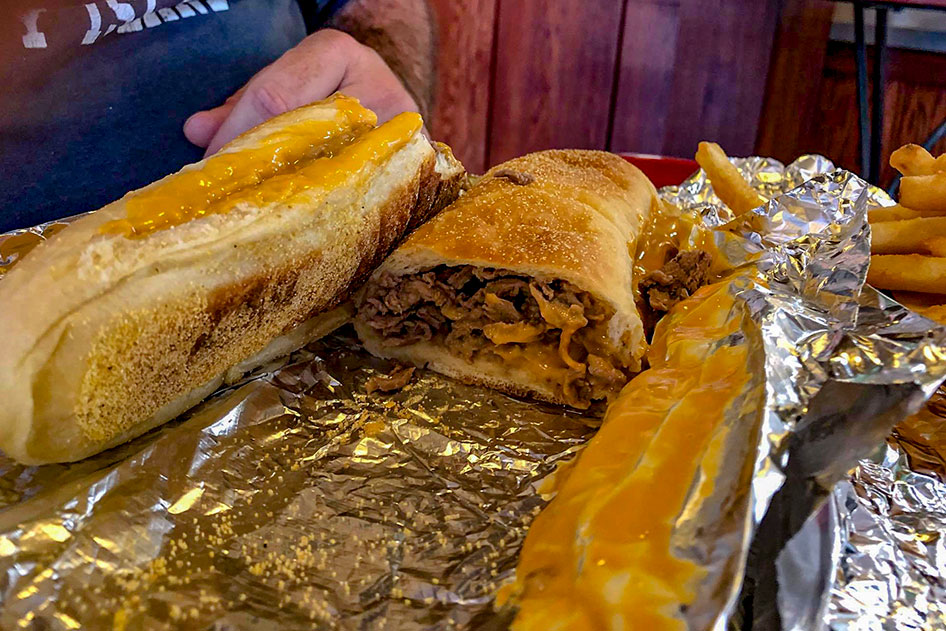 Philly Ted's Cheezsteaks have been local legends in the Black Hills for quite some time, serving their mouthwateringly monstrous Cheesesteak sandwiches since 2001. They prepare them a variety of ways, from classic Philly style to piled high with all the fixin's you could want.
One our favorites is The Rush, named after the Rapid City Rush hockey team. It's a classic Cheesesteak with fried onions, ranch, & pepper jack cheese.
2. Sausage & Country Gravy Pie
Pie-O-Neer Pies
(CrossRoads and Amphitheater)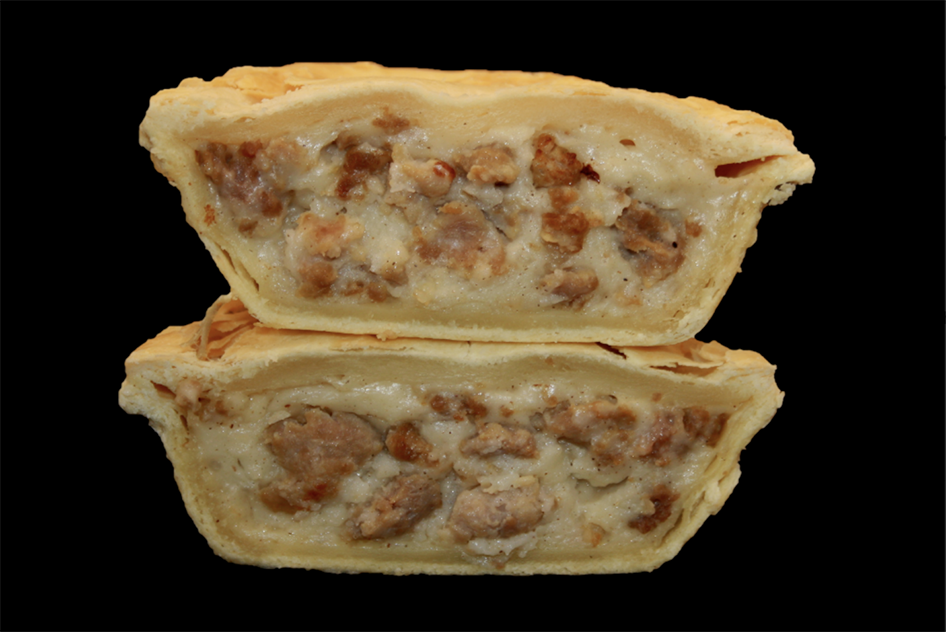 Whether it's time for breakfast, lunch, dinner or a midnight snack, the sausage and country gravy pie from Pie-O-Neer Pies is a quick, protein-packed meal that will fill you right up. The seasoned sausage and homemade country gravy comes wrapped in a buttery, flaky pastry shell, which you can easily hold in your hand as you head off to a concert or back to camp.
Pie-O-Neer Pies will offer a large assortment of delicious and savory, New Zealand-style pies, all made with high-quality ingredients, and no artificial flavors, additives or preservatives! Choose from a variety of meats or the vegan vegetable option
3. Wood-Fired Pizza
Homeslice Pizza
(Located at Bikini Beach)
If you're looking for someone who knows how to play the hits, Homeslice Pizza at Bikini Beach has got you covered. All the flavors you crave on a pie will be at your fingertips, that is if your hands are bit enough to hold up their giant slices. Thankfully all their pizzas are baked in a traditional wood-fired oven, which will keep your slice from getting soggy as you carry it around the Best Party Anywhere.
Wash down your pizza with a refreshing black lemonade or mint julep sweet tea!
4. The World's Smoothest Ice Cream
Nitro Ice Cream
(Located in the CrossRoads)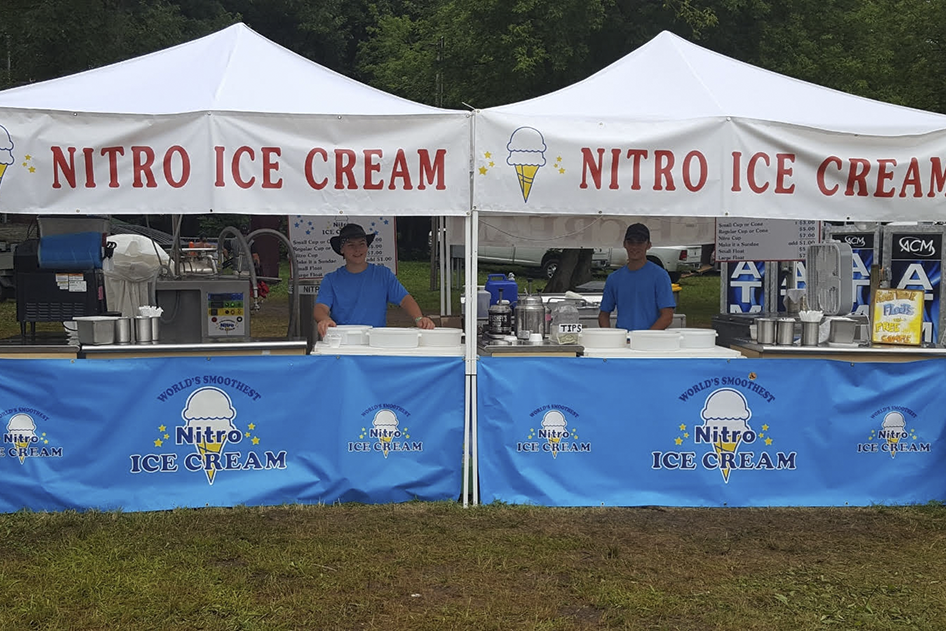 On a hot day, it's hard to beat a delicious scoop of ice cream. But nothing will beat the heat and satisfy your sweet tooth better than ice cream cooled with liquid nitrogen…that's practically science fact!
You'll notice right away that Nitro Ice Cream's texture is quite different from the traditional ice cream you're used to. That's because the -320 °F liquid nitrogen freezes the ingredients FAST. Without all the extra time spent whipping, the result is silky smooth!
5. Philly Mac'n and Cheese
Speakeasy Eatery
(Located in the Amphitheater)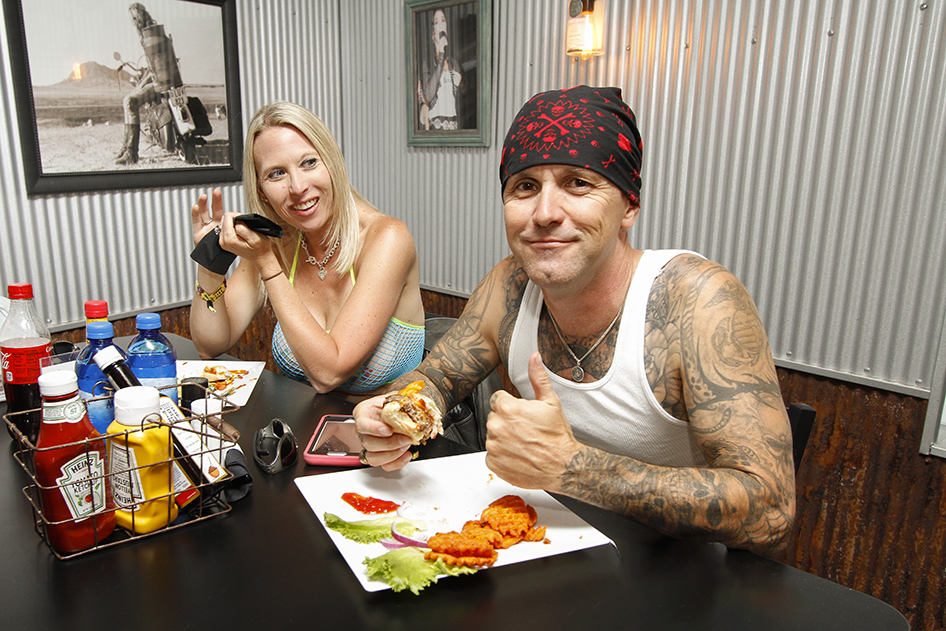 Blow your mind in one bite by ordering up the Philly Mac 'n' Cheese at the Buffalo Chip SpeakEasy. This Italian eatery located in the amphitheater serves up all sorts of unique dishes including pasta, burgers and salads, all in the comfort of an easygoing, air-conditioned atmosphere
6. Pulled Pork Parfait
Porky's BBQ
(Located in the Amphitheater and NEW location in the CrossRoads)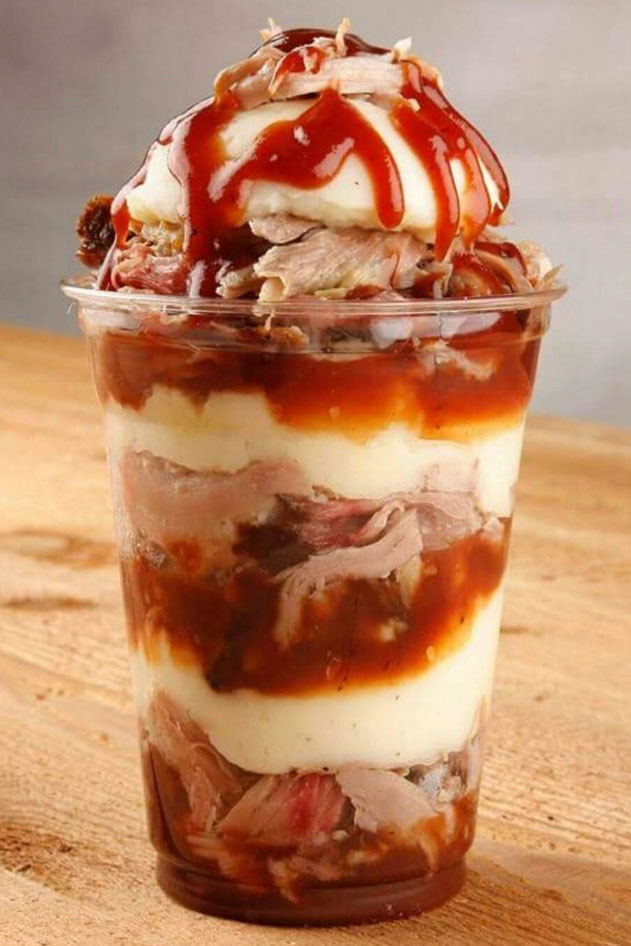 Your eyes do not deceive you– this is a large cup overflowing with tender pulled pork, tangy barbecue sauce and fluffy mashed potatoes, swirled beautifully together into a blissful concoction of culinary delight. This is the pulled pork parfait from Porky's BBQ, and it's a monstrous meaty meal in a cup. Pick one of these up and stroll about the amphitheater and pig out while you rock out.
7. Santa Lucia Big Bite Breakfast Buffet
Santa Lucia Mediterranean Grill
(Located in the Amphitheater & CrossRoads)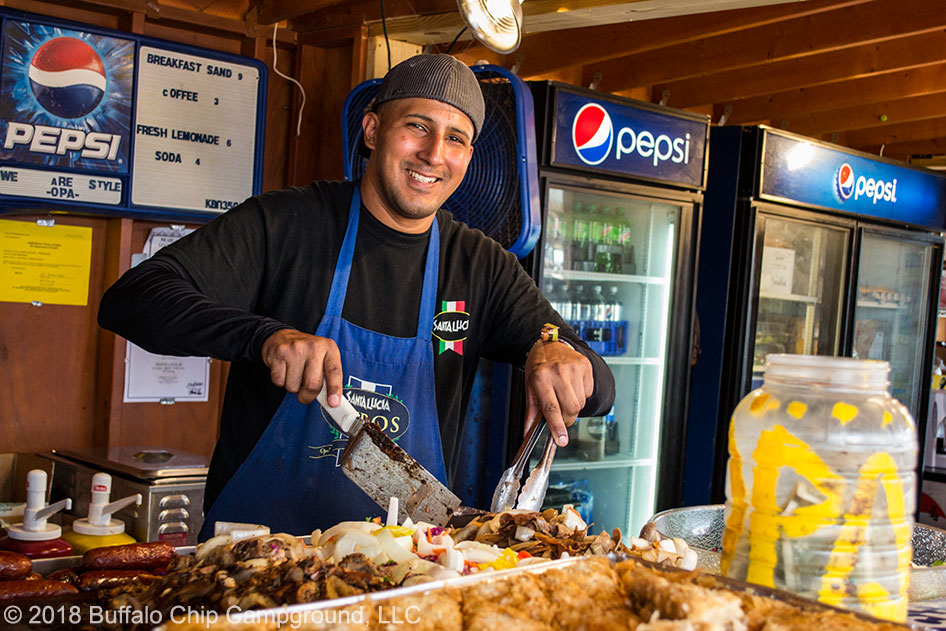 Santa Lucia Mediterranean Grill offers lean meats and grilled vegetables served in fresh gyros for folks seeking healthier options. Add extra flavor with fresh-squeezed juices to take your gyro to the next level.
8. "Fistful of Bourbon Apple"
Caramel Creations
(Located in the Amphitheater)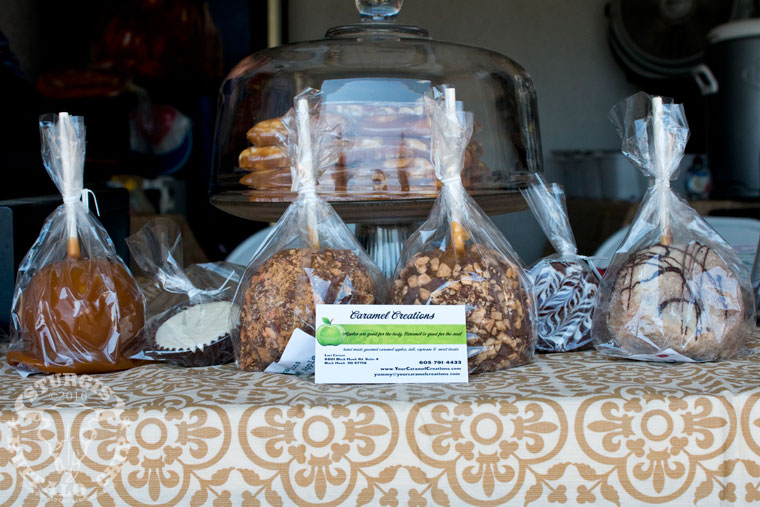 Bite into paradise with the only apple you need to be over 21 to buy–the Fistful of Bourbon Apple. In addition to this unique caramel confection laced with Buffalo Chip American Whiskey, Caramel Creations offers a variety of caramel apples with different toppings making each unique apple a flavorful masterpiece.
9. Heavy Metal Brew
Coffee Crib
(Located in the Amphitheater)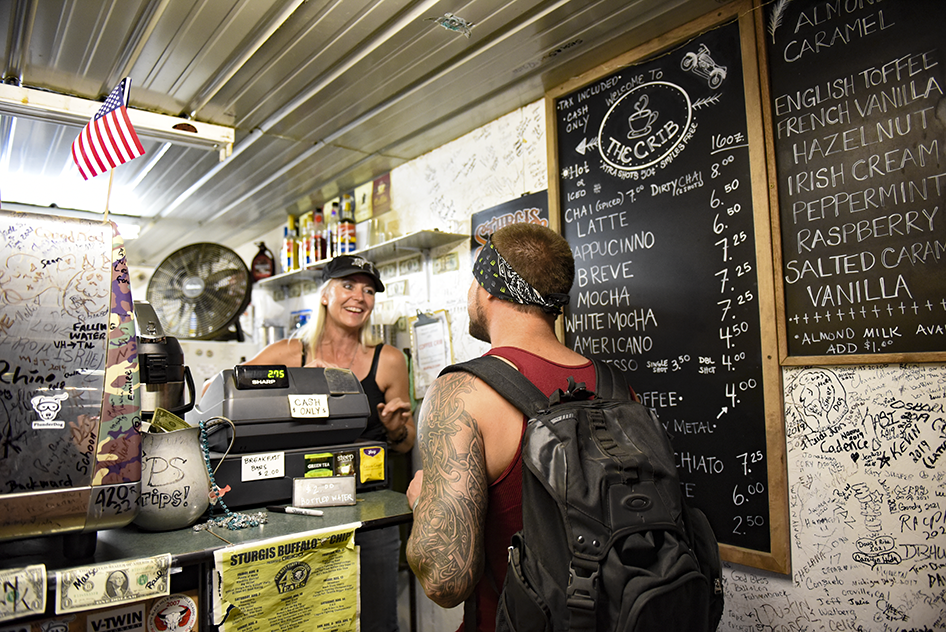 For some folks, hard rock music is the only stimulant they need. But for the rest of us who need a little kick every now and again, the Heavy Metal brew from the Coffee Crib is the perfect marriage of both. When you're head banging to some great concerts this year, make sure you try some– it will rock your socks off! Located right next to Caramel Creations, the Coffee Crib brews delicious joe from the Sturgis Coffee Company and serves it up to you at a prime viewing distance of the Wolfman Jack Stage.
10. Peach Pear Apricot Smoothie
Lil Coffee Cabin
(Located in the Amphitheater)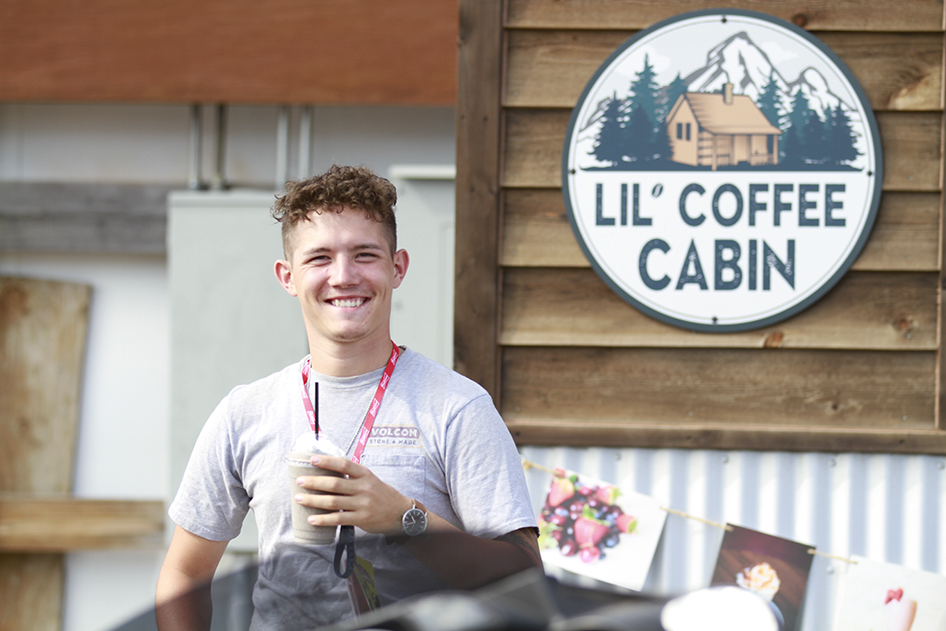 And if you're into slightly more standard fare, don't worry– the Chip features a, serving all dishes of just about every variety that'll please everyone from the most adventurous eaters all the way to guy or gal content with eating the same thing every day of their entire lives.
Keep an eye out and be sure to whet your appetite, whatever it may be, while you're enjoying yourself at the Best Party Anywhere!
Which unique eat do you want to try most? Tell us about it in the comments below!