Over the years, there's been a lot of professing about what Sturgis is or isn't, and who it is or isn't for. "It's just a bunch of big wheel baggers." "It's not my scene." "There's nothing there for me." Insert any number of other zero fun or legit excuses. The Sturgis Buffalo Chip® asked themselves, if you're with the largest gathering of moto enthusiasts and music festival fans in the world and you can't make a new scene or your own scene, whose fault is that, really? If you want to do your thing, just start by getting your friends together and doing your thing. Don't worry about who's soiling their pants from flexing too hard down the street. So, that's exactly what the Chip did… they soiled their pants with dirt at Camp Zero instead.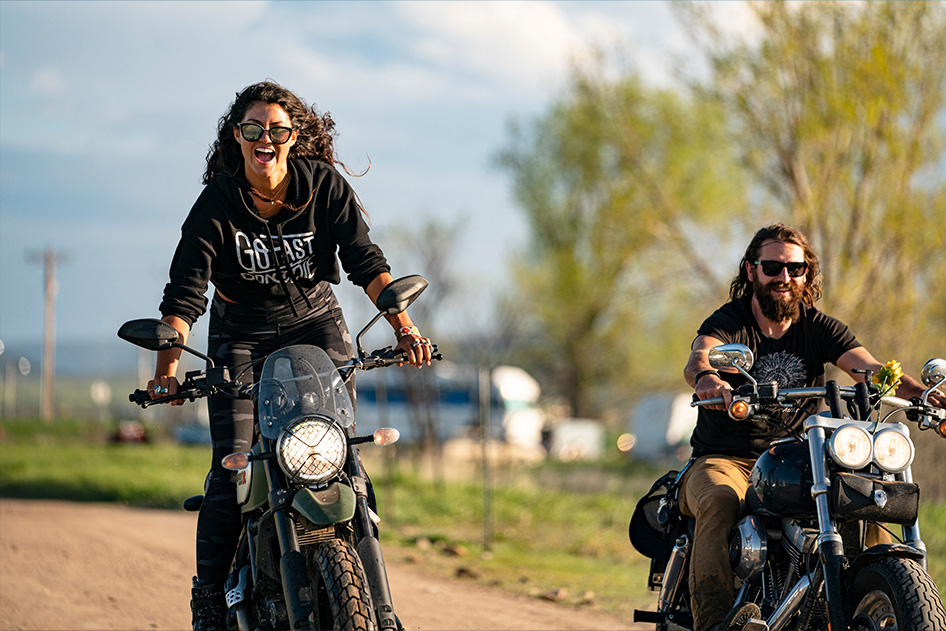 Camp Zero is where you can find hell raisers, weiner jokes and miles and miles of smiles.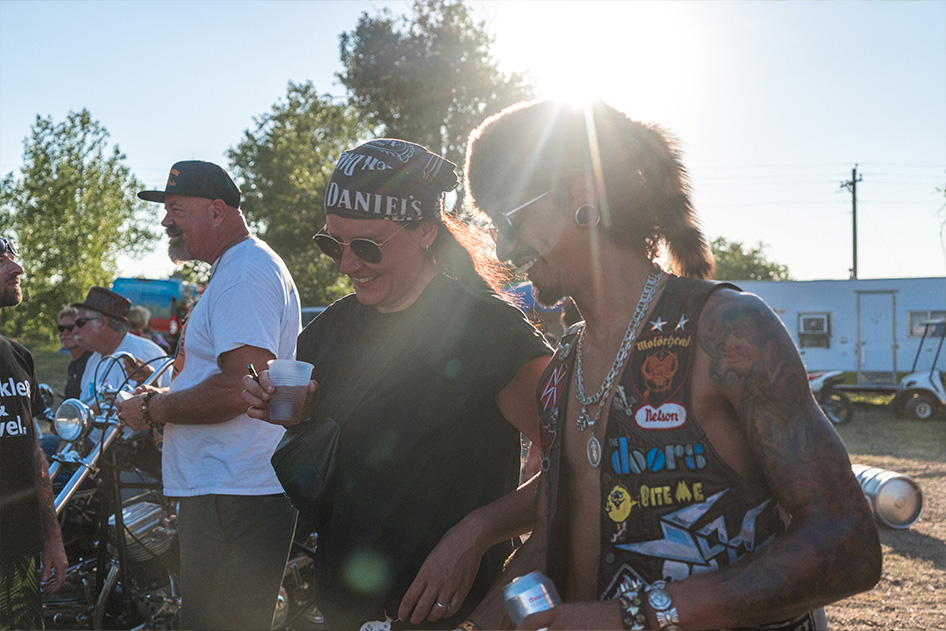 Grab your favorite Coleman minibike and your best friend because the memory making parties are happening at Camp Zero, located in the northeast part of the Sturgis Buffalo Chip property. The iconic Zero Bar, an 80-year-old barn with a bar built inside and hosts your favorite bartender slinging the coldest bevs, is the epicenter for shenanigans and zero fun.
It's the raddest place to set up home base.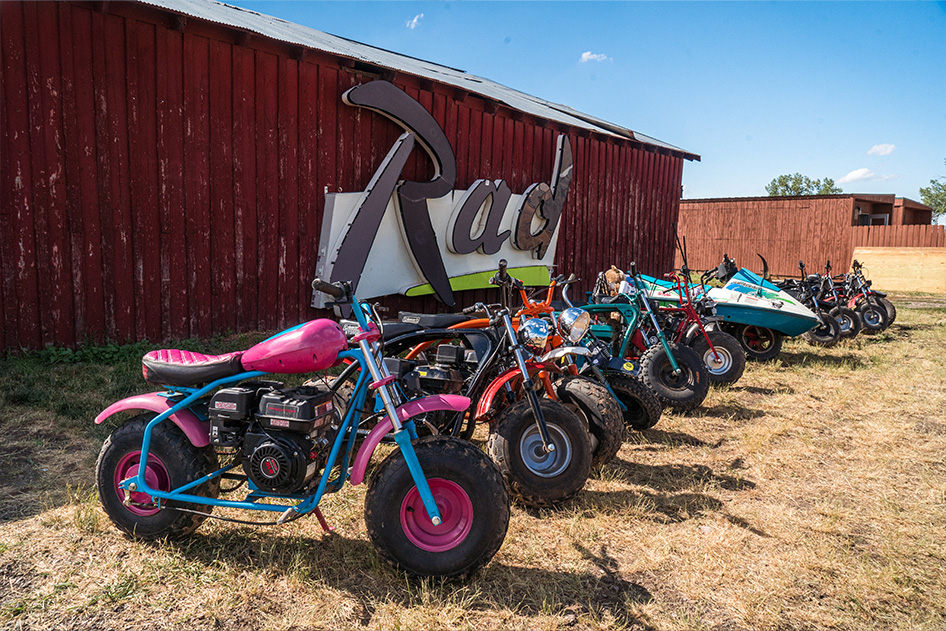 Ride in and tent camp, rent one of our no-frills tipis or tents or bring your RV.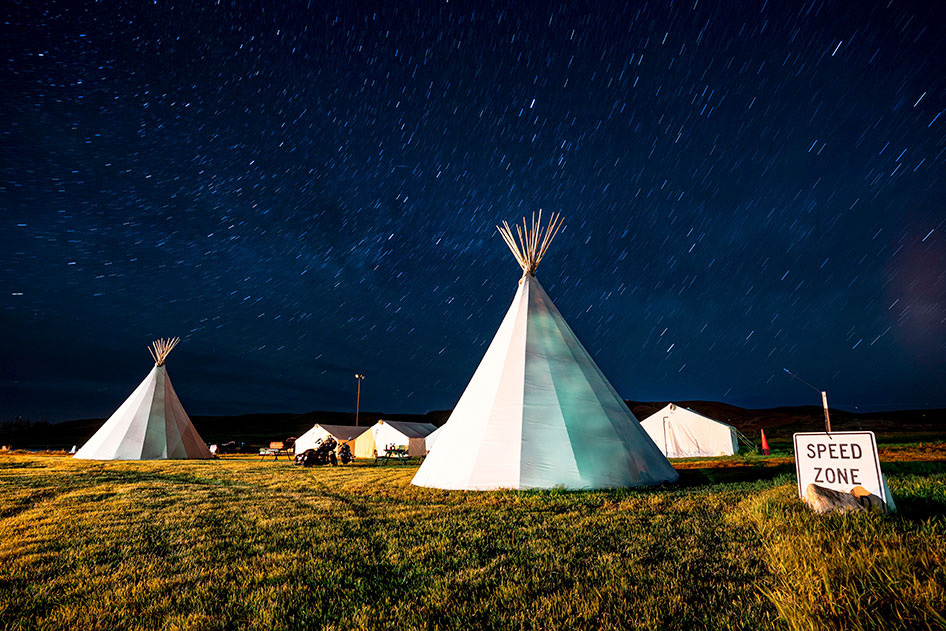 Camp Zero was built by a group of folks who wanted to ditch the preconceived notion of what the Sturgis Rally was and party like 1980s animals who love rad bikes and wild parties. OGs like @DaymonWoodruff the Unsung Zero, Brady McClean from @GoFastDontDie, Big Joe Mielke from @SnapFabrications, Jason Lightner from the @TheGambler500, @pgarvin from J&P Cycles, @KellyYazdi from Ride Wild, @MotoLady Alicia Elfving and others all contributed to creating a space to push back against the perception that a motorcycle rally is filled with old men and big baggers who think that there is no room for riding anything else. This truly is the launch site for raising hell and rallying like the old days.
Whether you're into minibike savagery or highly customized bikes, we have a feeling Camp Zero is going to be your vibe.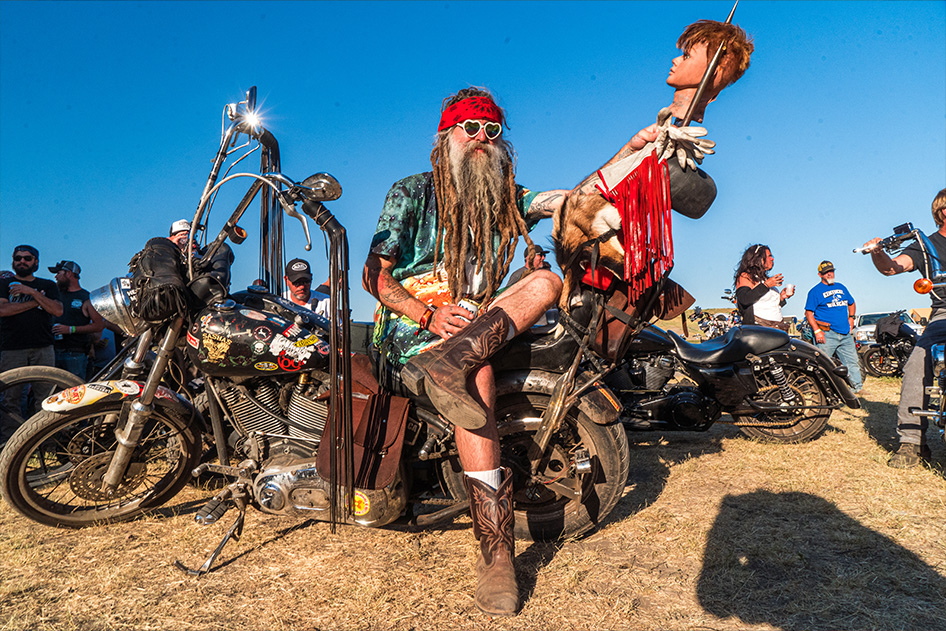 Whether you're at @SashasCycles rodeo games, the incredible Sportster Showdown and Minibike show, dirt drags, or on the search for wild parties, Harley wheelies, wicked burnouts or just hanging out with insanely cool people like @KalenThorian, @WildBoyz, @HerTwoWheels, @RidetoFood or @AdamSandoval, you'll find yourself knee deep in the madness when you do Camp Zero.
Celebrate choppers, talk chop and have a good time during an evening of old-school rodeo games at Camp Zero!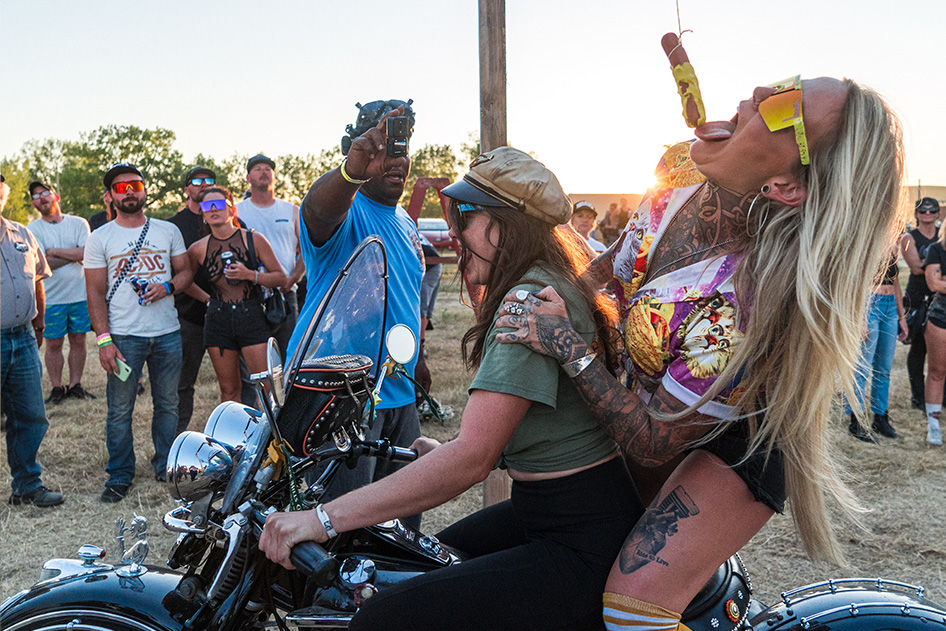 Saddle up for some games like the cowboy barrel cross, rail ride, highway cones, weenie bite, slow races, barrel races and more during Sasha's Cycle's Rodeo Games.
Are you ready for a mind-blowing collection of customized Sportster models and a large dose of memorable mayhem?
Hell yeah? We knew you would be.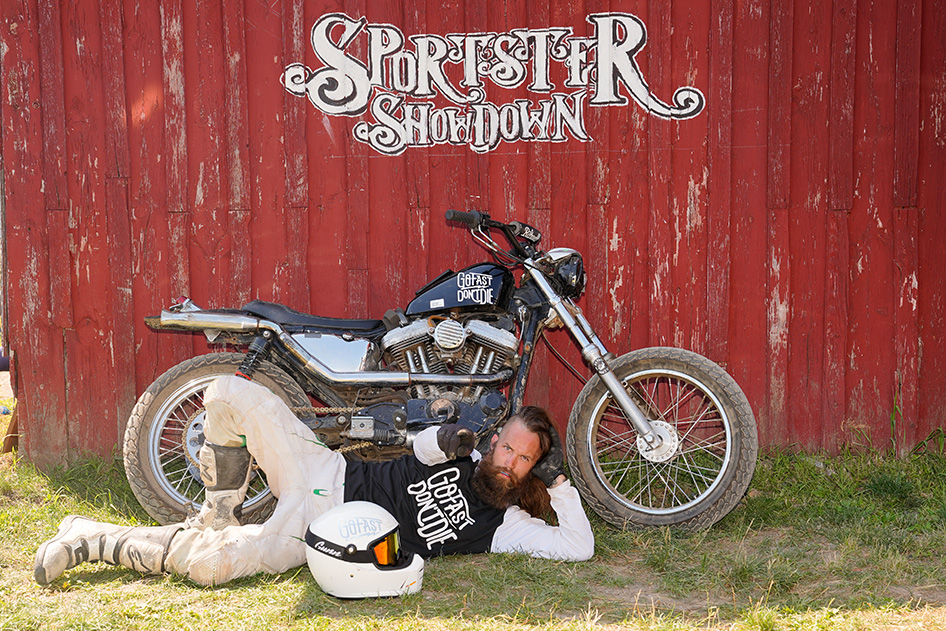 Join a @LedSledCustoms and Biltwell for a communal event celebrating the history, culture, and diversity of one of the coolest bikes in existence, the Harley-Davidson Sportster, along with Biltwell, Metzeler, S&S Cycle, J&P Cycles, Cycle Source, Lowbrow Customs, and Chop Cult. The show is held at CAMP ZERO near the Sturgis Buffalo Chip. Come hang out. It's free to enter and attend.
They say it's not the size of the bike that matters, but rather how you customize it.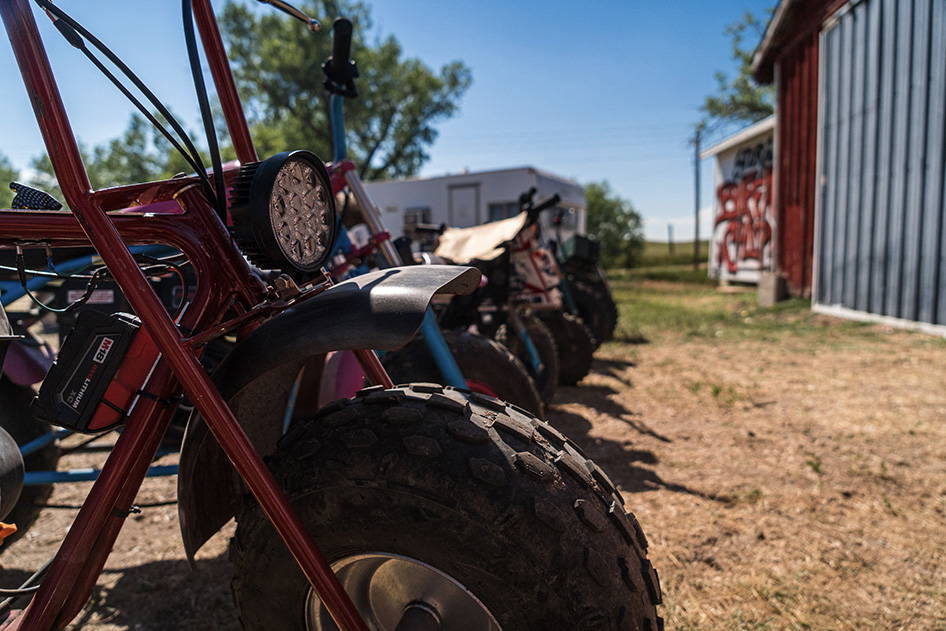 Nowhere will that simple truth be more evident than the Snap Fabrications Camp Zero Mini Bike Show featuring Joe Mielke of Snap Fabrications during Anarchy Day. Whether you're a master fabricator or a self-deprecator, having Zero Fun and letting your freak flag fly is the name of the game. The show will have two classes– Coleman Powersports mini bikes, and all other things mini and two-wheeled. As long as it's small in stature and big in character, give that puppy a pull-start and ride it on in for a little bit of fun.
Keep your name at the top of the time trial list as you run the fastest time around the notorious Hell Track at Camp Zero.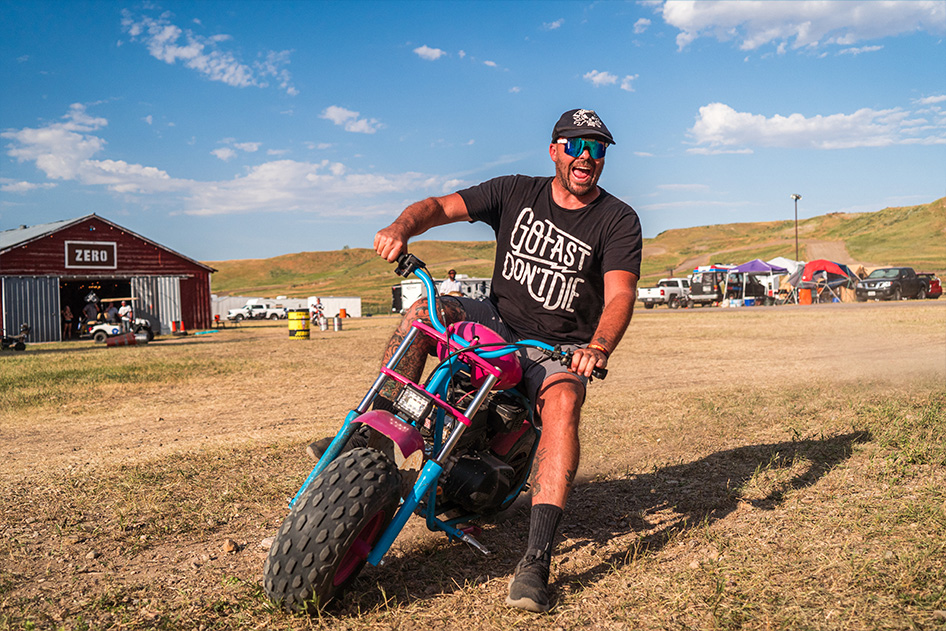 Here is your opportunity to race on an open track every day between 11 a.m. and 1p.m. Race with someone or race alone. Bring your own minibike or wreck a friend's, we don't care. Just. Go. Loopy. Fast. Show up outside of these times and there won't be anyone but you and GAWD there to witness your time. In other words, it won't count there, good buddy.
We will make sure the grass clibbins are out of the way.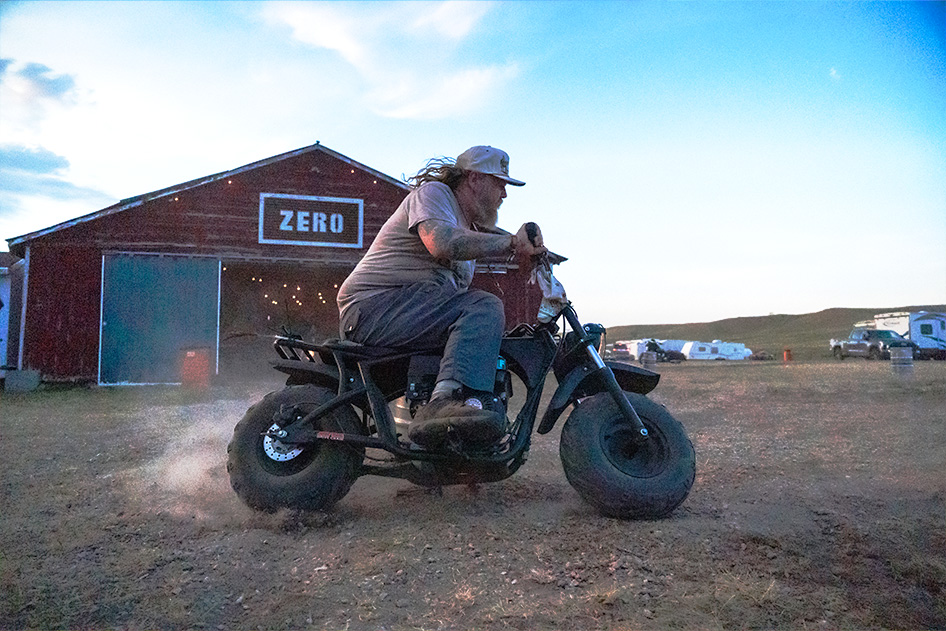 Test your minibike skills and speed. Race with the best as you battle to win the top spot in our Pull-Start Barrel Racing event.
Make sure to bring your cowboy hat, you're going to need it.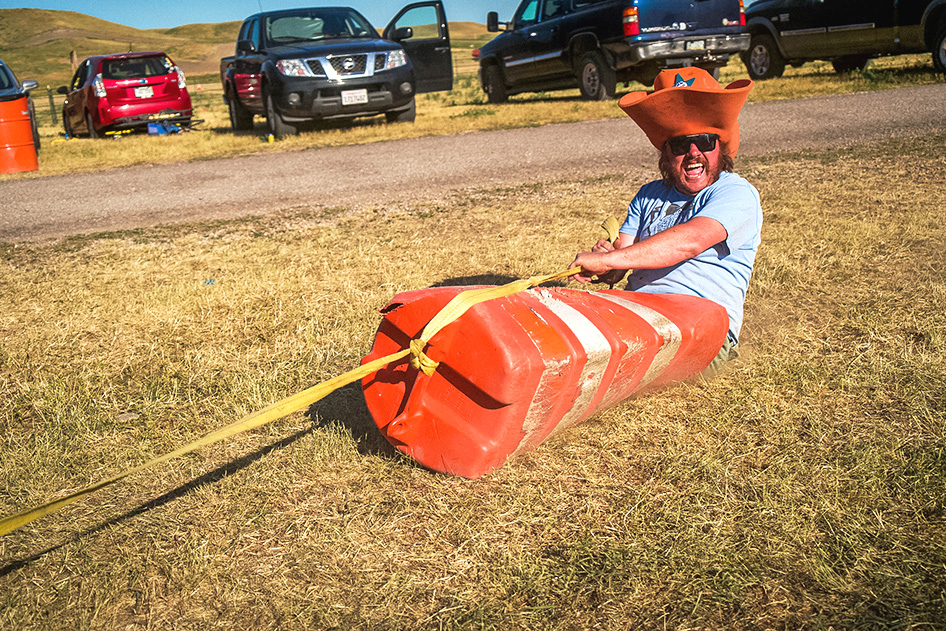 Show up to one of the weirdest and wildest events at Camp Zero, the Minibike Rodeo. We are talking, road barrel/keg drags, pool noodle jousting, and flip cup races are just a few things to expect. Yeah. We said wild. We meant it.
The moment you mount the magnificent member, you will understand why everyone ends up pregnant.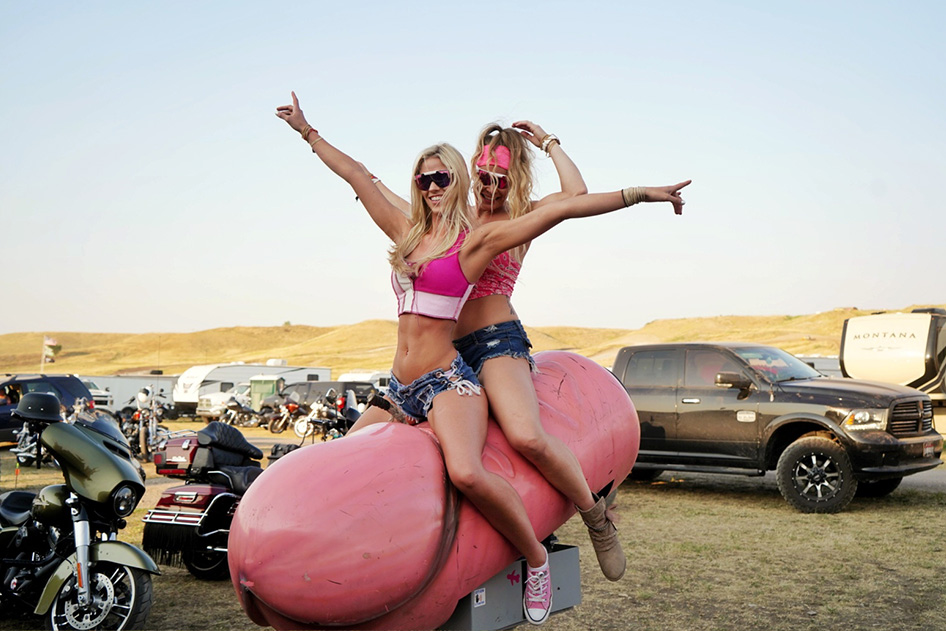 This mechanical beast brings shrieks and smiles to all who witness it's greatness. Join the best of the best as they all jockey to be the longest rider in the Camp Zero Lingerie Magnificent Member Riding Contest.
The grass race to top all grass races.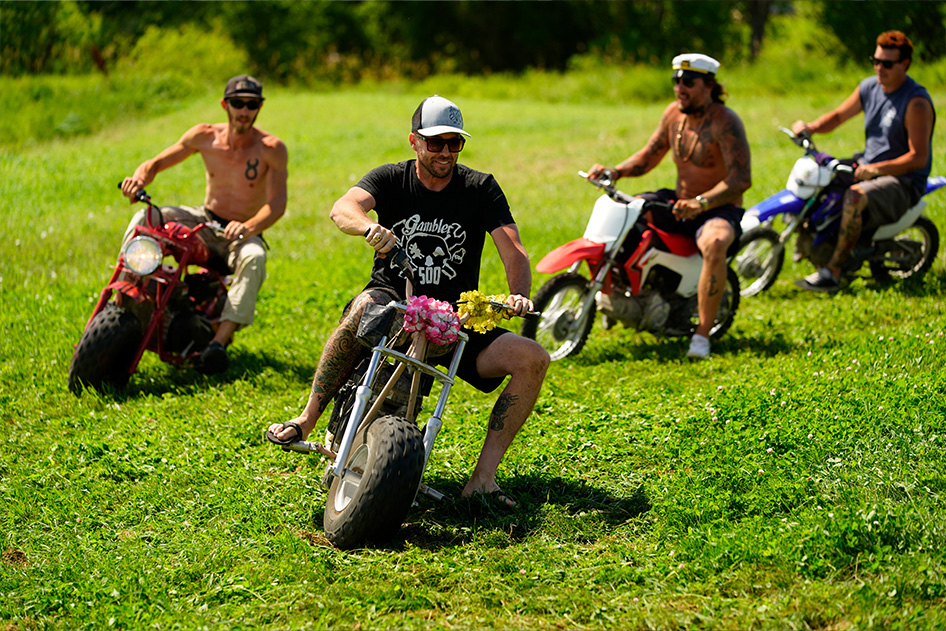 Grab your Coleman Minibike and a buddy and head to the Race Pit Area in the Powersports Complex. This is a head-to-head event where you can prove once and for all that you are the fastest grasser out there.
Survive the Gauntlet, catch some airtime, and hold on tight.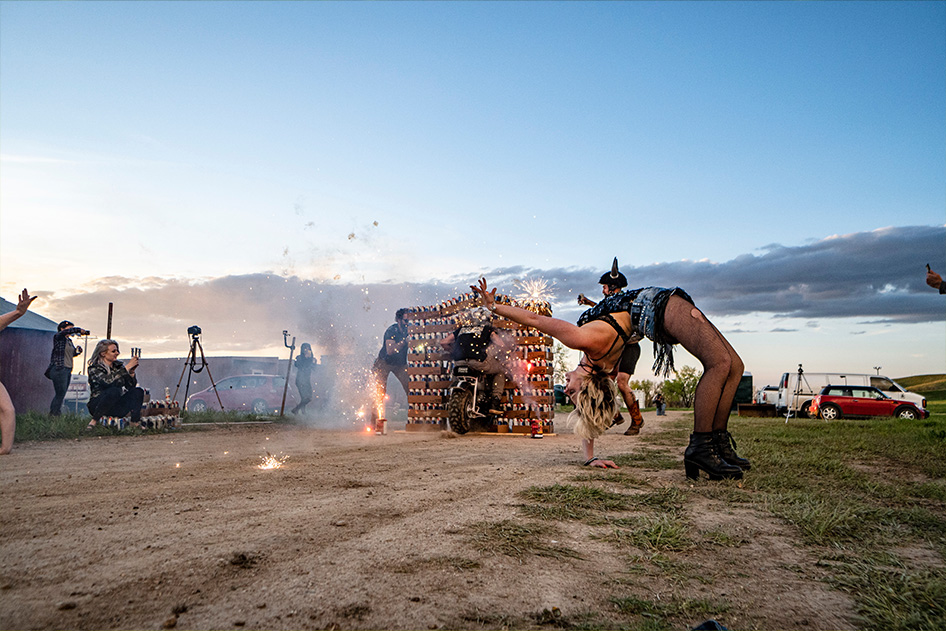 Stick around after the Sportster Showdown and Mini Bike Show for Anarchy Games. Show up on a bike/minibike. Sound like absolutely no fun? Then don't show.
Being punk rock isn't always just about jumping minibikes and beer wall smashes – though, those things ARE pretty rad.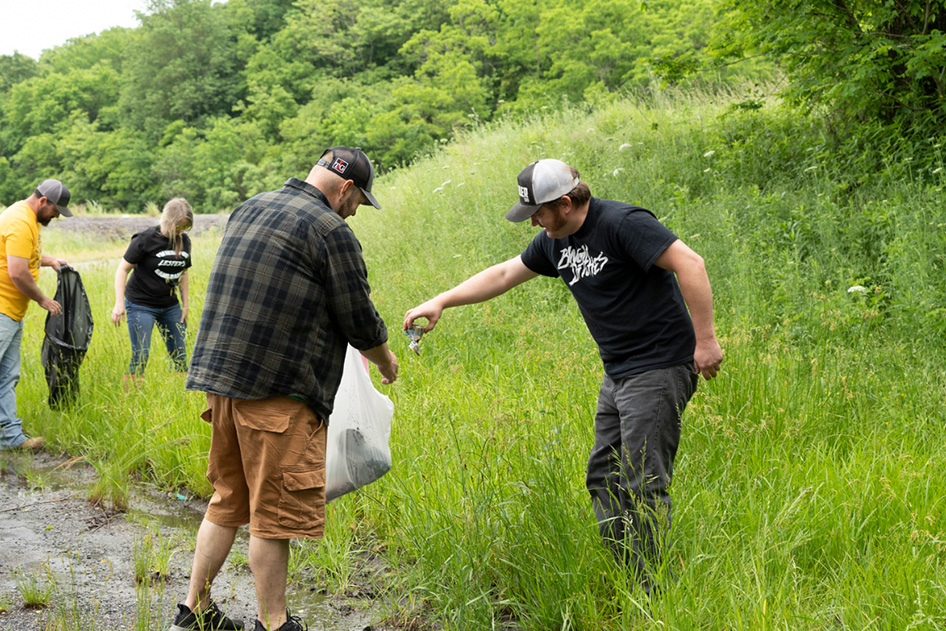 It's also about making sure that the space that surrounds you is cleaner than it was when you got there. Join the Gambler 500 minibike and scoot crew as they clean the ditches next to the highway leading into Camp Zero.
Forget everything you THINK you know and start at Zero. Yeah, it's a good time. But it means something.
Cheers to all of you inspiring unsung Zeros in the world who own-it-don't-troll-it and prove the stereotypes and excuses just don't apply.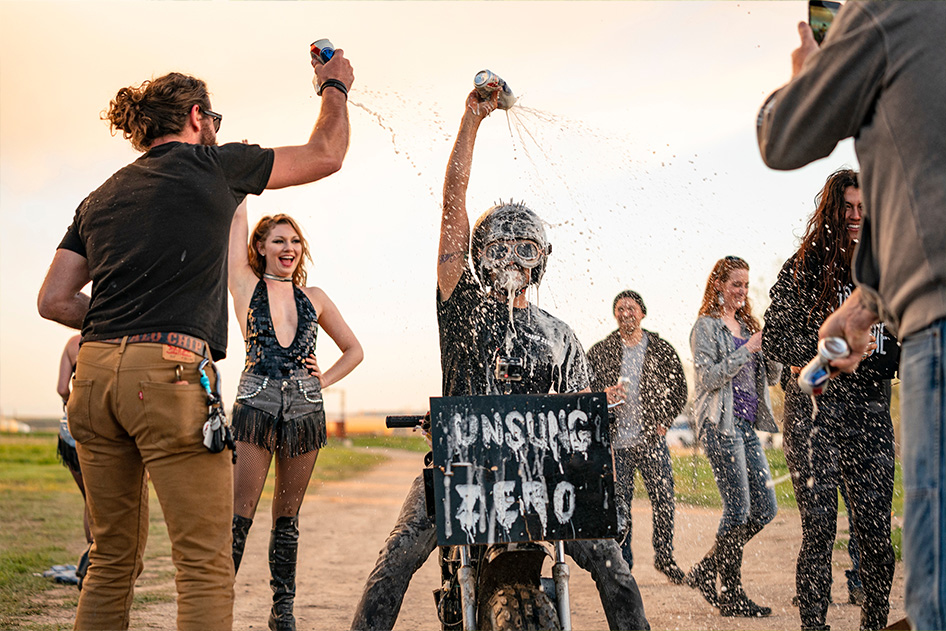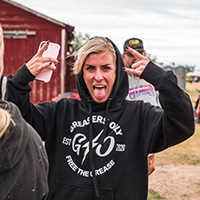 Presented by the Sturgis Buffalo Chip
Known as The Best Party Anywhere®, the Legendary Buffalo Chip believes festivals should be fun like a high five, reenergize you like a broken rule, and romance you like someone you just met and want to kiss.
This nine-day festival of concerts and motorcycle events promises to bring you exciting live performances from artists like Aerosmith, Willie Nelson, Five Finger Death Punch, Kid Rock, Rob Zombie, "Weird Al" Yankovic, Toby Keith, Lynyrd Skynyrd, Mötley Crüe, Miranda Lambert, 3 Doors Down, ZZ Top, Sublime with Rome, Slash, and many more.
The Best Party Anywhere remains one of the most televised festivals in the world and has been featured on the Travel Channel, the Discovery Channel, CMT Bike Week, HISTORY, TLC, National Geographic and more.
Learn more at www.BuffaloChip.com.