The rumblings have been present for some time now: there is a pack of wild women returning to the Sturgis Buffalo Chip for a moto culture event like no other.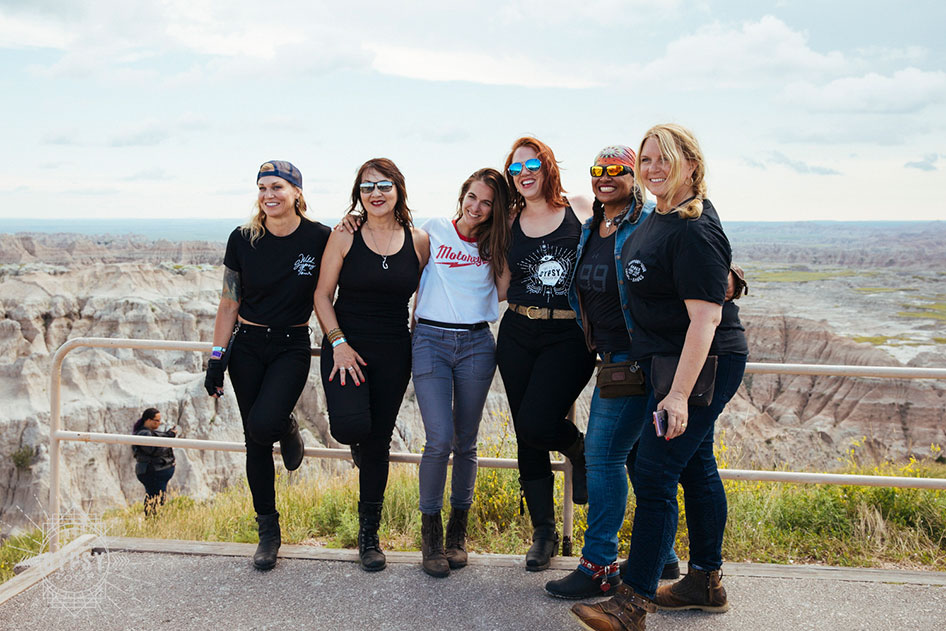 Photo by Genevieve Davis
The Wild Gypsy Tour is the first event of its kind in women's motorcycling. It creates a place for women riders to combine the freedom of the past with the untapped spirit of the future at The Best Party Anywhere® during the Sturgis Motorcycle Rally.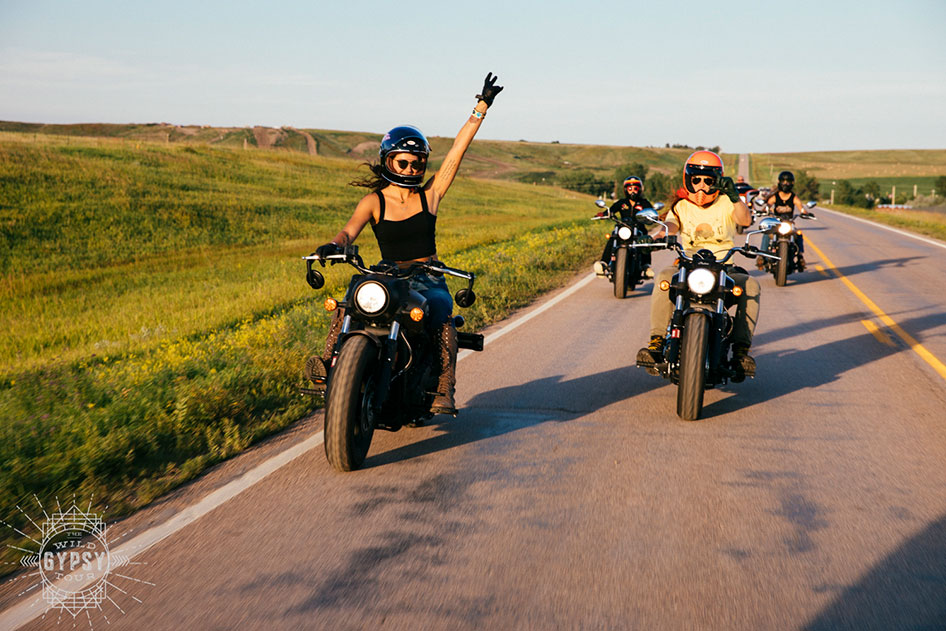 Photo by Genevieve Davis
The women who are leading the pack are as unique as the areas from which they hail. And they have created a no-pressure space for women riders to feel welcome and comfortable in the motorcycle culture. The Wild Gypsy Tour is encouraging participation in the riding lifestyle and bridging the cultural and generational gap among riders by generating authentic experiences for a new audience of two-wheel enthusiasts.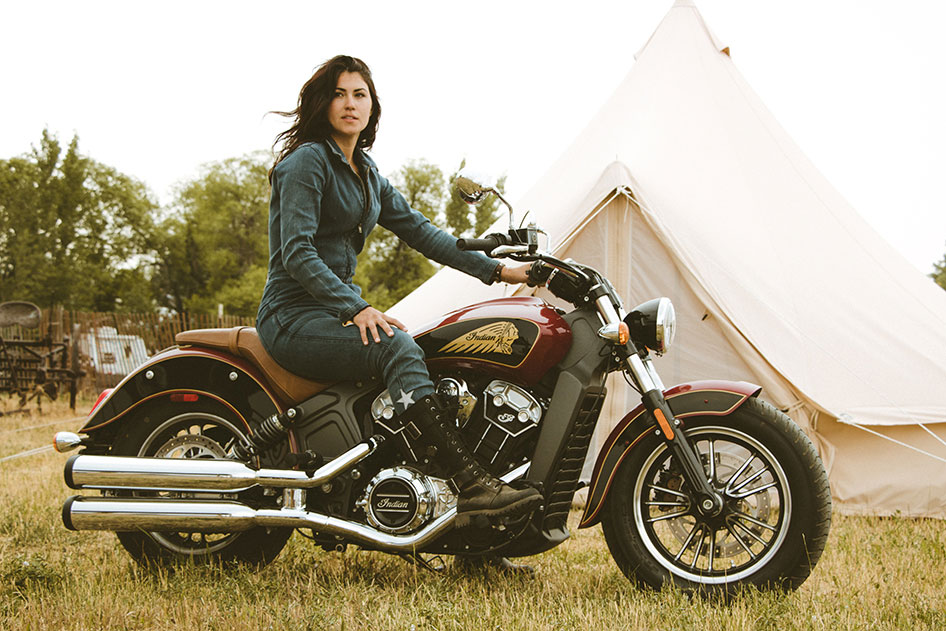 Photo by Amanda Rau
"I think what appeals to me most about riding is the sense of freedom and flight that it gives me, and the way I feel so alive when I'm cruising in the saddle. There really is nothing like it."
– Kelly Yazdi
This epic event features a private camping compound, live entertainment, exclusive moto-related classes taught by industry experts and women-led group rides to iconic Black Hills landmarks. The Buffalo Chip's activities and entertainment, including American Flat Track racing and the rally's top concerts, are included for participants.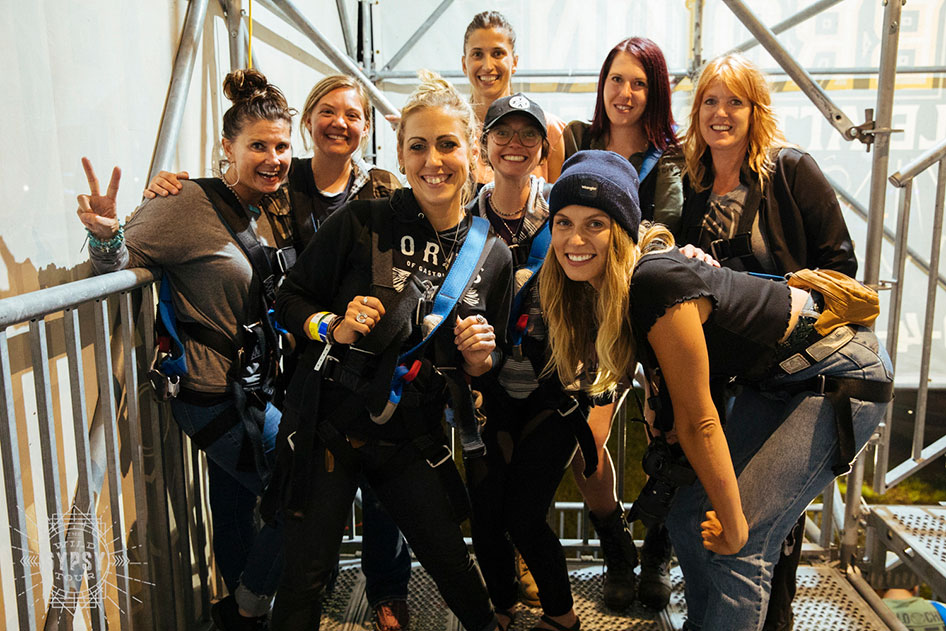 Photo by Genevieve Davis
For 2020, the Wild Gypsy Sturgis Buffalo Chip wants to deepen the connections amongst its Tribe with increased emphasis on ceremony, energy healing, yoga, and intention – all with the backdrop of one of the best parties and historical rallies around. The Wild Gypsy Sturgis Buffalo Chip experience includes: live entertainment, group rides through the beautiful South Dakota backcountry, adventures to iconic Black Hills landmarks, interactive mindfulness experiences, parties at the Sturgis Buffalo Chip®, Biker Belles Ride and Symposium, Rodeo Games with Camp Zero and Go Fast Don't Die, Women and Wheels Bike Show, energy healings and animal card readings, flat-track and drag races, karaoke, ziplining, and so much more.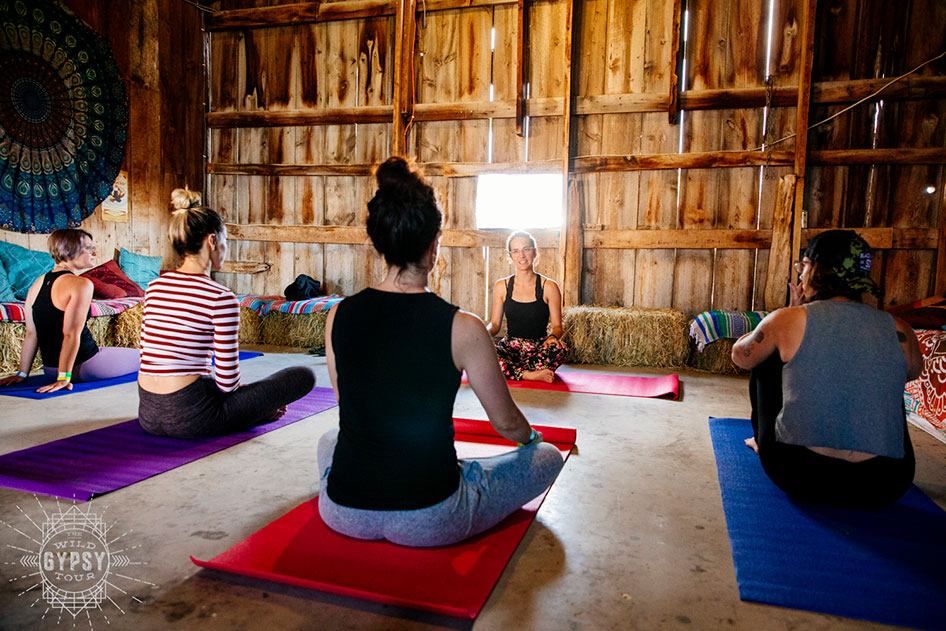 Photo by Genevieve Davis
Each Ticket Option Includes:
Admission to THREE events: Wild Gypsy Sturgis Campground, Sturgis Buffalo Chip Campground, and the Biker Belles Celebration
Nightly concerts from headlining bands at the Chip's Main Stage, stay tuned for live acts being announced!
Group rides through beautiful mountain roads and landmark destinations including Mount Rushmore, Crazy Horse, Devil's Tower, Badlands National Park, and more.
Special access to the Women & Wheels Bike Show™
Rodeo Games with Camp Zero and Go Fast Don't Die
Admission to American Flat Track Buffalo Chip TT race, Drag Racing, and Super Hooligan Racing
Admission to the Bell Brawl Stunt Show
Motorcycle maintenance classes
Buffalo Chip Tattoo Cafe Tattoos by Candice Bauman
Wild Gypsy Lounge including: energy healing, tarot and animal card readings, and more
Campground Karaoke
Access to Ziplining (ziplining tickets may be purchased by clicking here)
Access and proximity to Bikini Beach
Access to Bonafide Food Love catering and delivery
Access to CrossRoads village that includes vendors and various side shows
Access to showers and bathrooms at the South 40 Bathrooms
Swag bags and seriously fun giveaways from sponsors
More to be announced!
Exclusive industry-led classes in the WGT Garage (Basic Motorcycle Maintenance, Pinstriping, Welding and more.)
VIP Gypsy Bazaar Lounge that includes energy healings, tarot and animal card readings, and other summer camp activities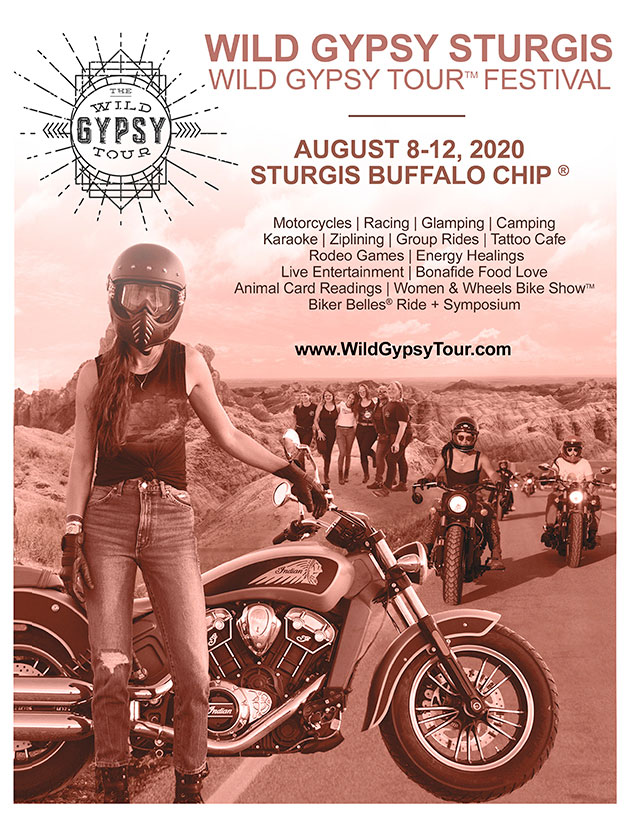 To get more information, visit WildGypsyTour.com or follow @wildgypsytour on Instagram.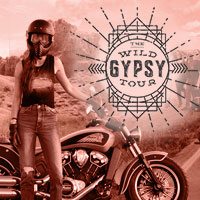 About The Wild Gypsy Tour
The Wild Gypsy Tour continues to make history by hosting an all-women's motorcycle festival and campout at the legendary Sturgis Buffalo Chip! This is an event for the unbridled spirit, the ones looking for a place to belong and live freely. It combines the freedom of the past with the untapped spirit of the future. Come take part in an original experience that unites women from all corners of the globe with the common desire to ride, live, learn, and have fun.