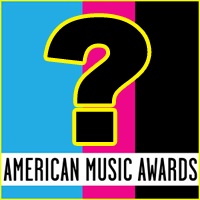 Winning an American Music Award is a huge honor and sometimes viewers end up asking themselves, "What makes a band a sensation? What's so special about them?"
This year, recently announced Buffalo Chip performers, Florida Georgia Line, have been nominated to win four American Music Awards: New Artist of the Year, Single of the Year, Favorite Country Band and Favorite Country Album. Not only that, the duo will take center stage to perform at the prestigious event.
So why is all this significant for Florida Georgia Line? Because, unlike other music awards shows, the AMAs lets fans decide who the winner should be. Nominations are determined by album sales, amount of airplay, activity on social networks and video viewing. Then after nominees are announced, fans can go online to cast votes for their favorites.
Judging by Florida Georgia Line's American Music Awards nominations, the past year has earned the duo plenty of fans. Just check out some of the big names they're up against…
New Artist of the Year
Florida Georgia Line
Ariana Grande
Imagine Dragons
Macklemore & Ryan Lewis
Phillip Phillips
Single of the Year
"Cruise" by Florida Georgia Line, featuring Nelly
"Thrift Shop" by Macklemore & Ryan Lewis, featuring Wanz
"Blurred Lines" by Robin Thicke, featuring Pharrell and T.I.
Favorite Band, Duo or Group, Country
The Band Perry
Florida Georgia Line
Lady Antebellum
Favorite Album, Country
Luke Bryan/Crash My Party
Florida Georgia Line/Here's To The Good Times
Taylor Swift/Red
Are you a fan of Florida Georgia Line? Do they deserve to win and why? Who else do you think should or shouldn't win? Comment below and tell us what you think. Then tune in to ABC, Sunday, Nov. 24 at 8/7c to see if the rest of America shares your opinion!
Don't miss your opportunity to see these insanely popular American Music Awards nominees perform at the Buffalo Chip during the 2014 Sturgis Rally. Reserve your spot now at the Best Party Anywhere™!
To read more news regarding the Buffalo Chip's Sturgis Rally performers, stay tuned to the Sturgis Rider® News Blog.