by Ashley Eriksen | PUBLISHED ON WEDNESDAY, NOVEMBER 1, 2023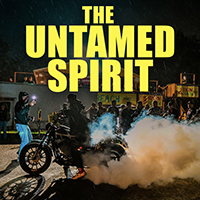 When you visit the Sturgis Rally, it's true that you share the same asphalt with your fellow riders, but the magic of it all is that the same moment on the same road often provides you with a wholly distinct experience that is uniquely yours to tell.
Welcome to round two of a remarkable journey as seen through the eyes of one who has lived it, Derek Dobell, a seasoned photographer and aficionado of life's thrilling moments. The following electrifying photo series plunges you right into those moments when the sun peaks through the Largest Music Festival in Motorcycling Welcome Home Bikers gates, a lone rider dances with the setting sun, or you exchange those soul-warming smiles with your co-pilot on a night of unforgettable concerts.
Derek's collection of images grants you a backstage pass to the heart of the "Best Party Anywhere®," revealing the essence of the experience through his eyes with each adrenaline-fueled shutter click. Enjoy!
Read more…