On Aug. 13, 1982, a group of fun-loving bikers rode into an 80-acre field just east of Sturgis, SD for the very first time. After attending the Sturgis Rally for decades, bikers had been cast off by the city as riff-raff. So, these wandering spirits rode onward in search of a place they could call home—somewhere they could experience music, freedom and camaraderie with no hassles.
The bikers who showed up at the first "Buffalo Chip Picnic" made history, turning a patch of land into the home of The Best Party Anywhere®. Since then, many of you have continued to make an annual pilgrimage to the Buffalo Chip, passing through its "Welcome Home Bikers®" gates to discover and live the authentic Sturgis experience.
As the Buffalo Chip approaches its historic 40th anniversary party in 2021, we're taking you on a trip back in time. See for yourself what's changed and what remains the same with these "Then" and "Now" photos collected since that very first party…
This article was originally published October 27, 2014.
By Bikers, For Bikers®, The Original Only Gets Better……
Then, a hand-painted piece of plywood greeted you on the property corner when you arrived to the party.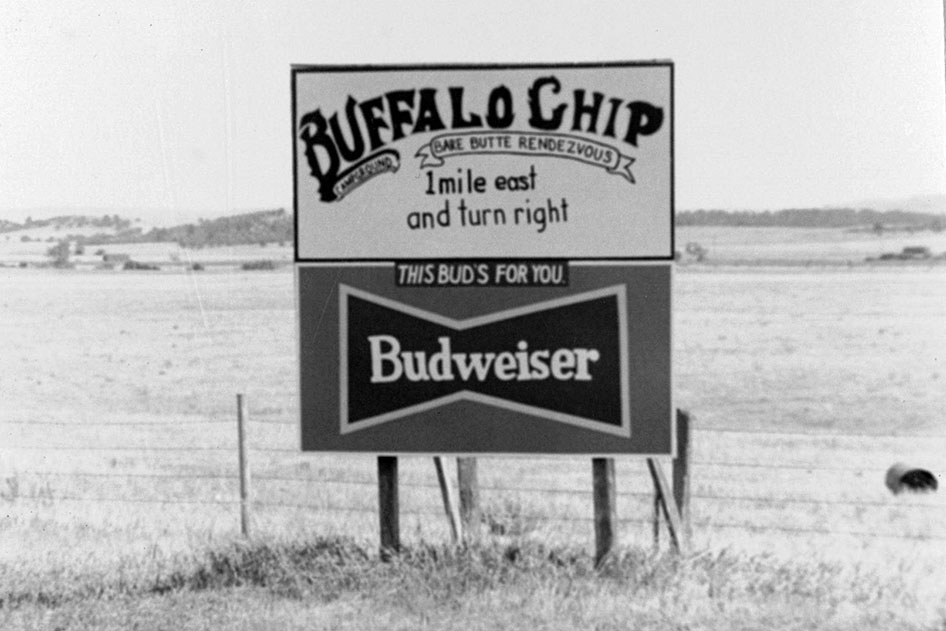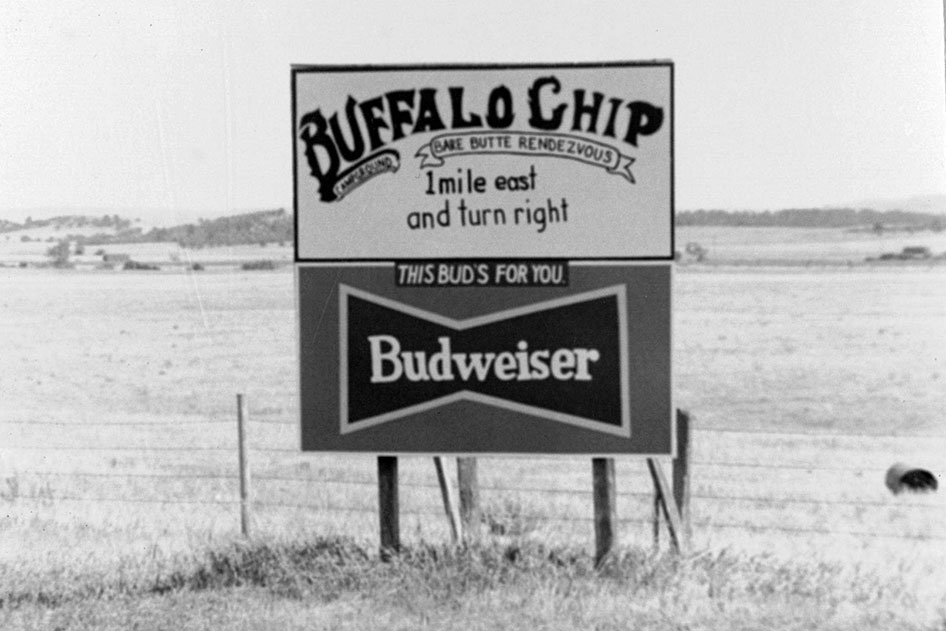 Now, this 13,000-pound buffalo sculpture built by Chip employee Darwin Brink…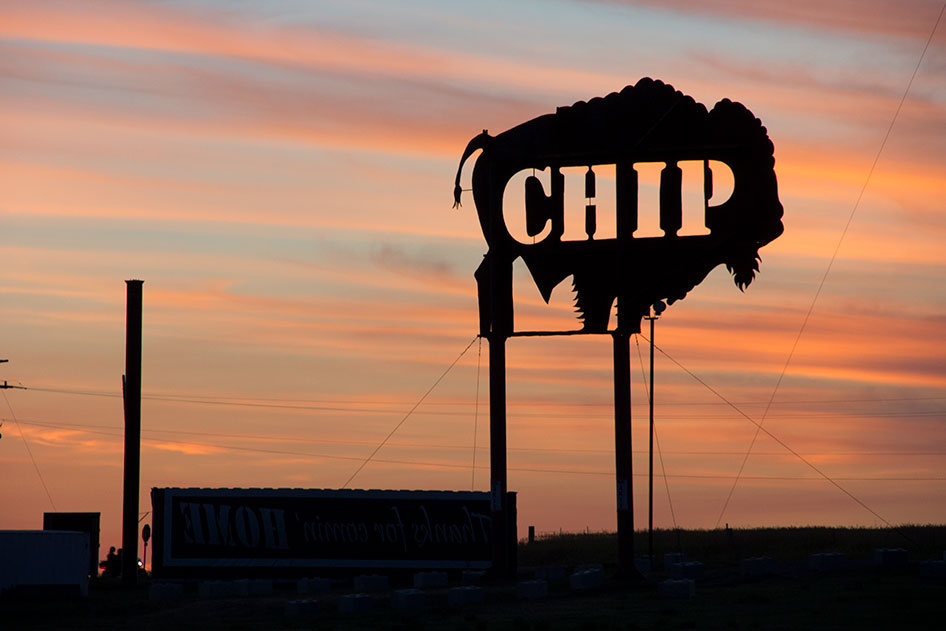 …and this iron "Welcome Home Bikers" gate…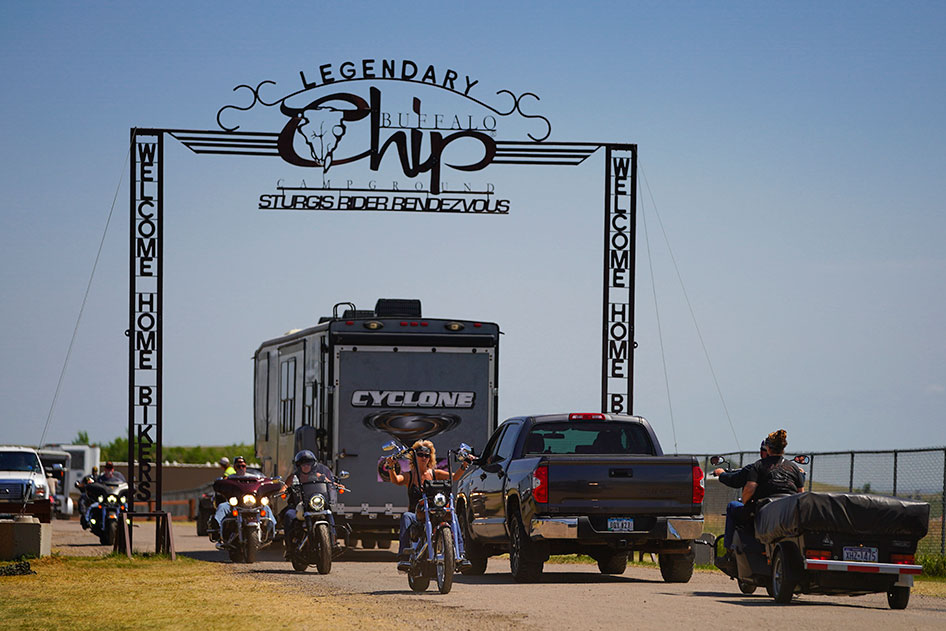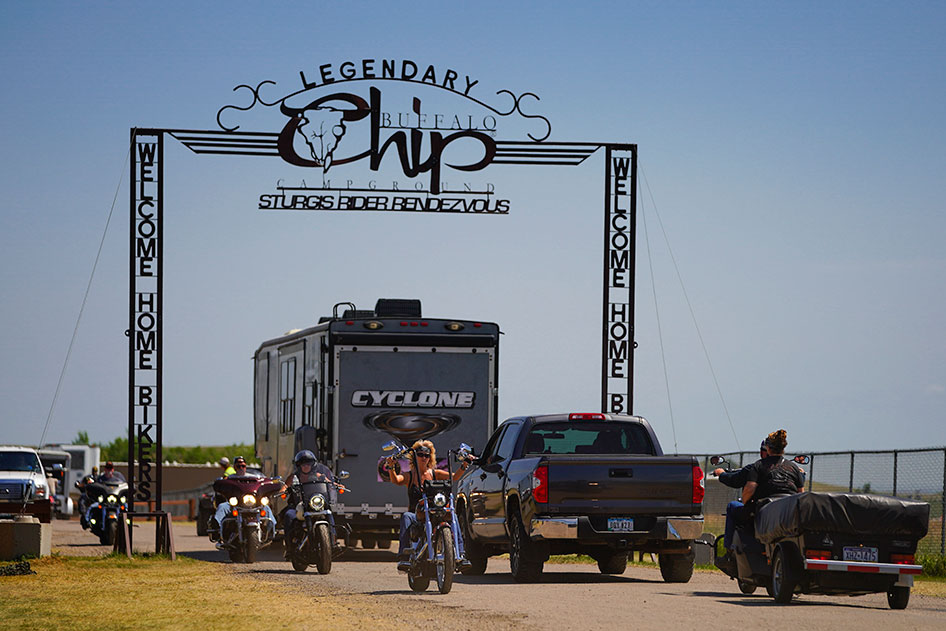 …welcome you home
Then, paper tickets were your only way in.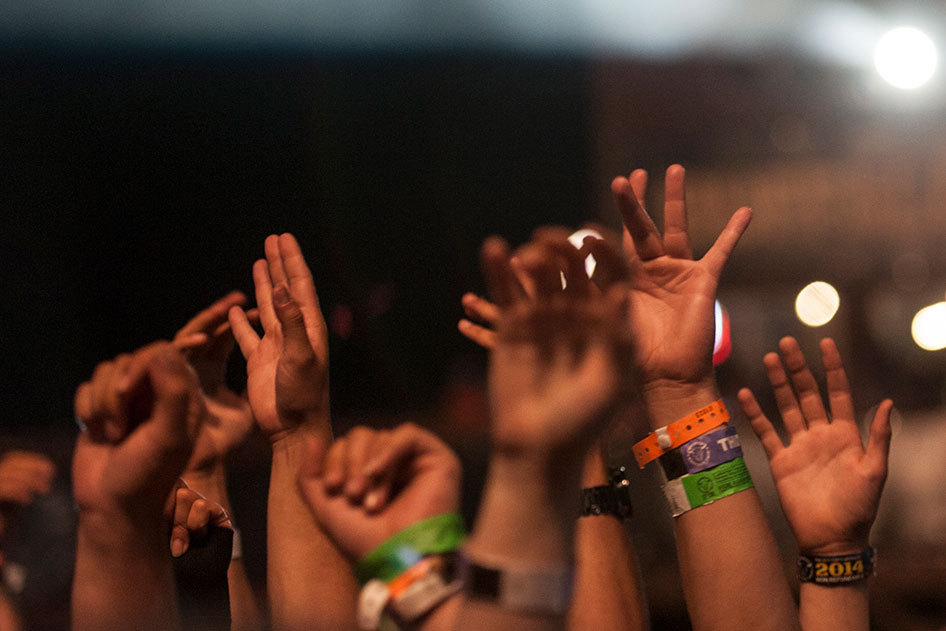 Then, bikers gathered in front of a small stage covered by a tarp during the first annual party to see performances from Johnny Paycheck, Susan Nelson and Foggy Notion Band.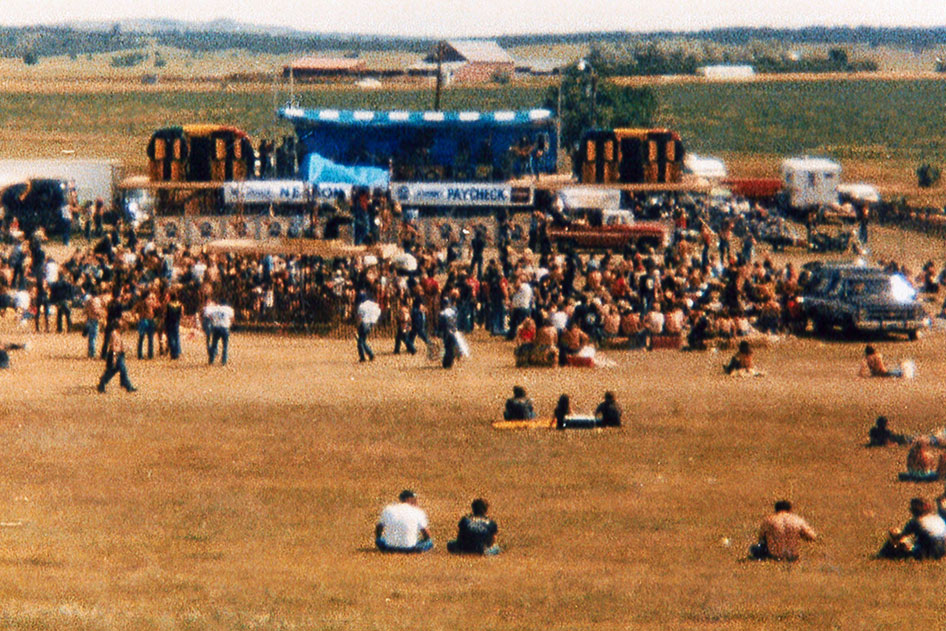 Now, the state-of-the-art
Wolfman Jack Main Stage
(built by employee Dave Vice in 1997) hosts national acts the likes of Kid Rock, Snoop Dogg, Keith Urban, Ozzy Osbourne and many others.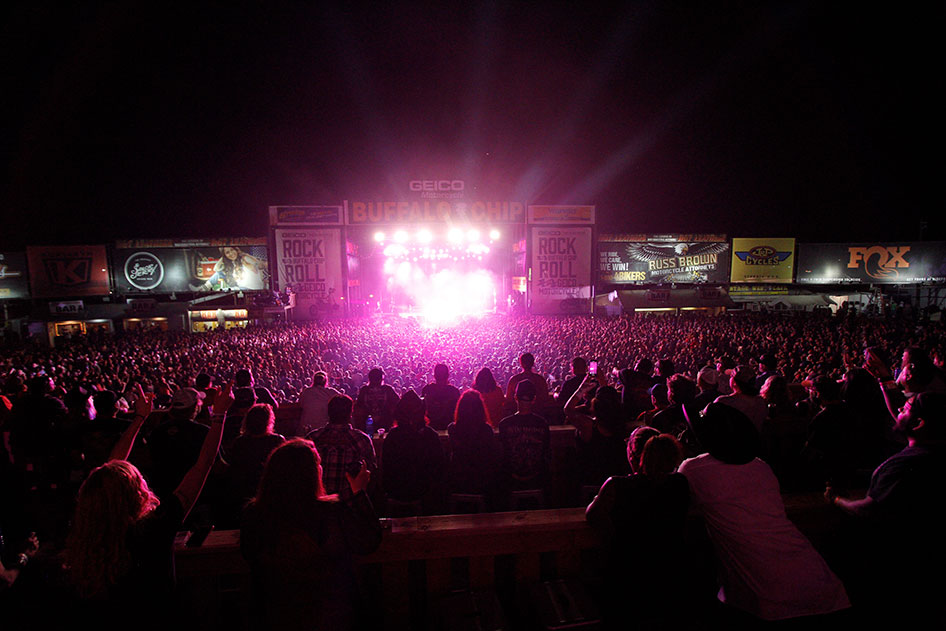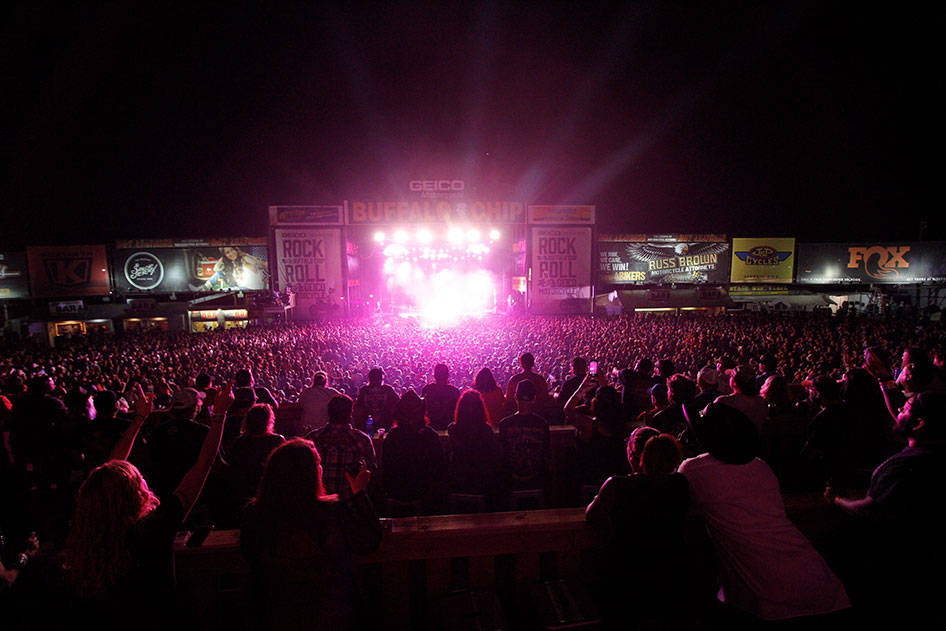 Then, you had only one stage to choose from. In '97, the
Kinison Stage
was added. It was named after legendary comedian Sam Kinison and served as home to the world-famous Pickle Lickin' Championship and performers like Captain Jack for many years.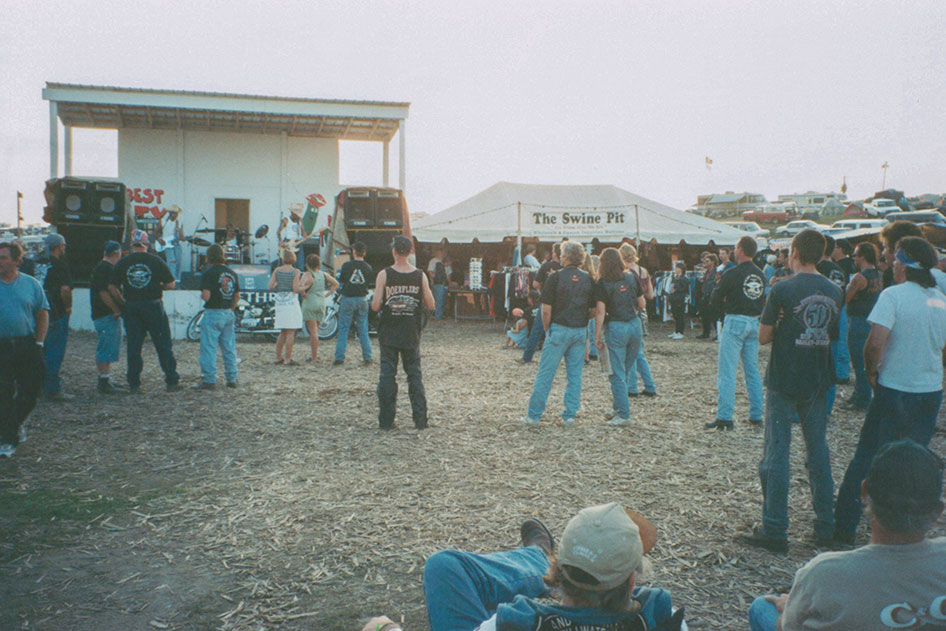 Then, your campsite consisted of tying a tarp to your bikes.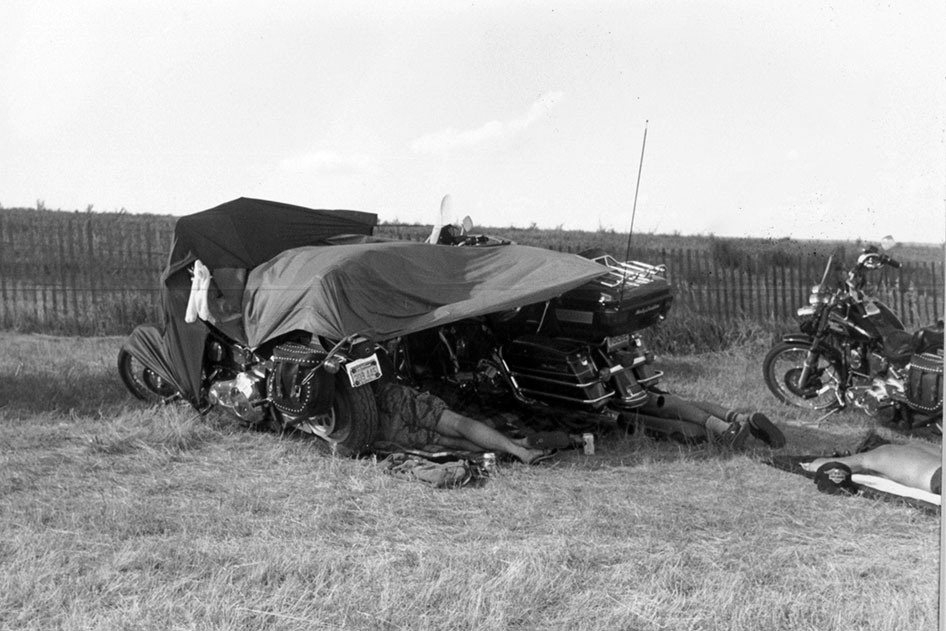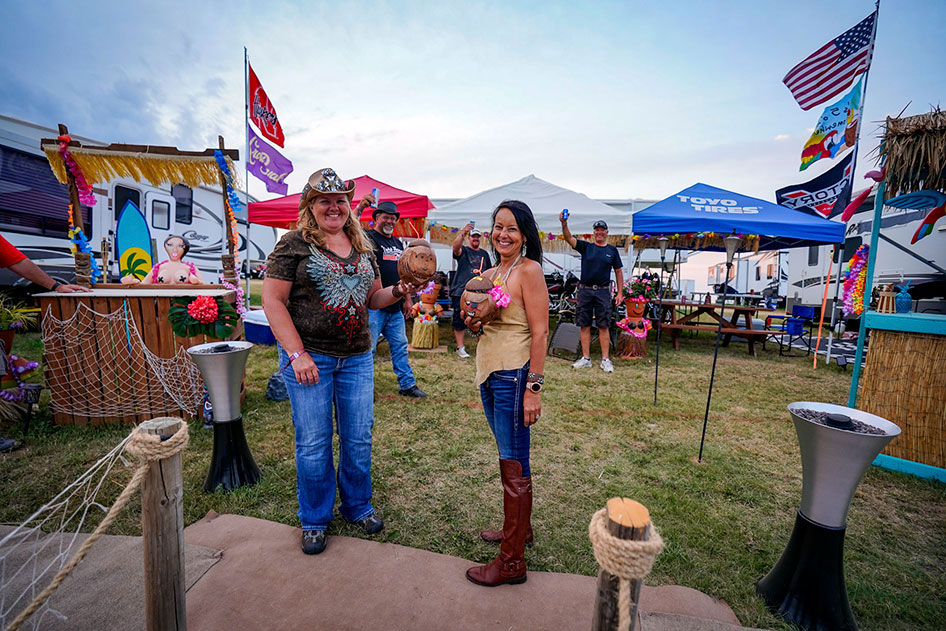 Then, camel toe was in.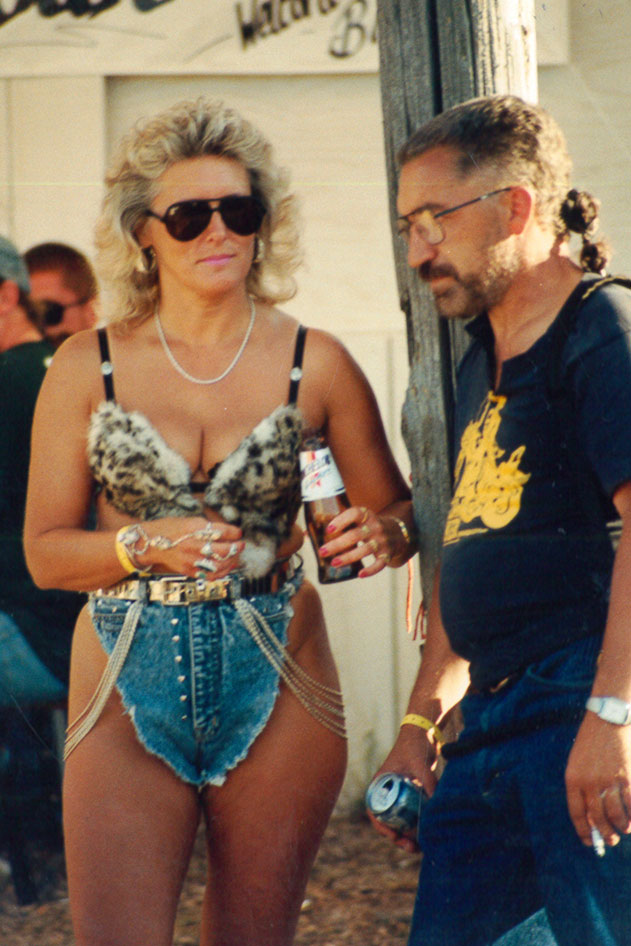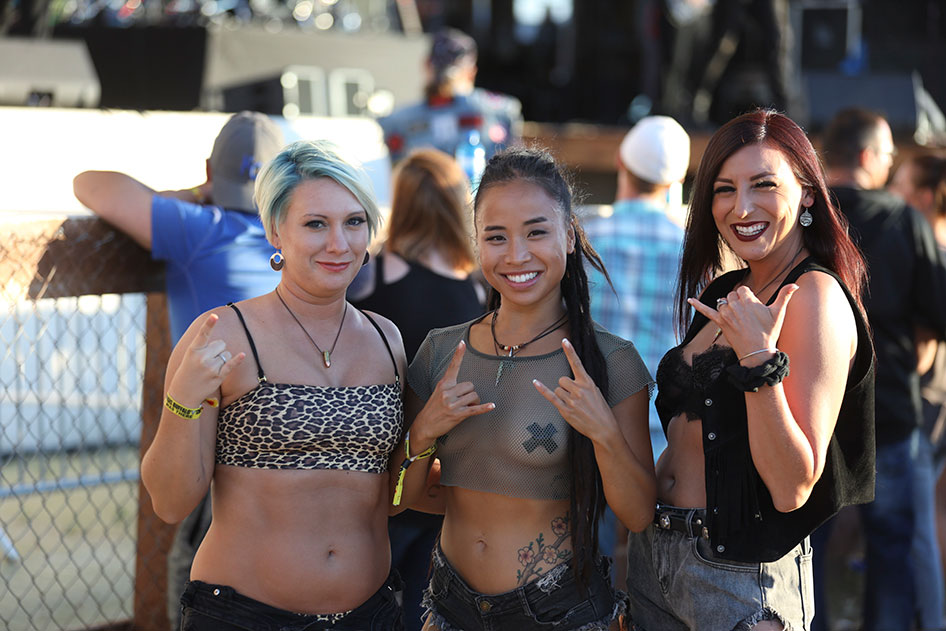 Then AND Now: The most important things will ALWAYS stay the same…
The Buffalo Chip is a place for bikers.
Then…
AND Now…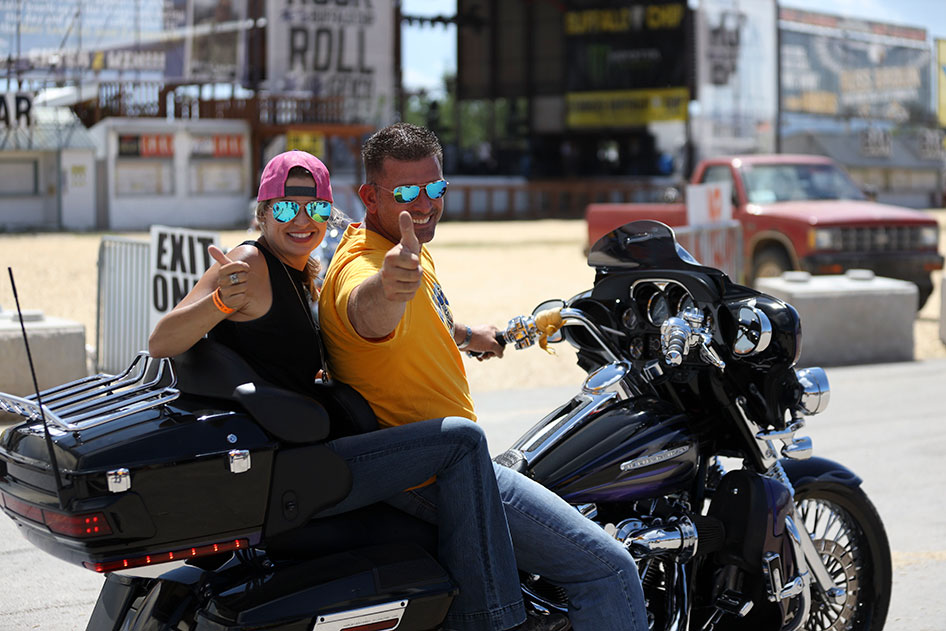 The Chip is a place created by bikers, for bikers. From badass bike shows to legendary rides to insane stunts, you'll see that motorcycles and riding are at the heart of everything Sturgis Buffalo Chip®.
Folks aren't afraid to get weird and have a good time.
Then…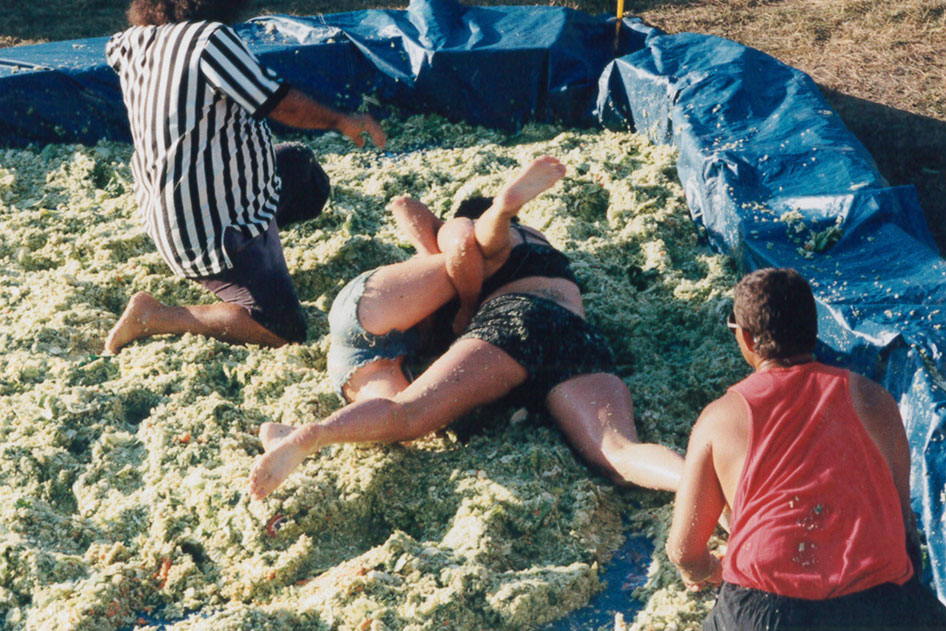 AND Now…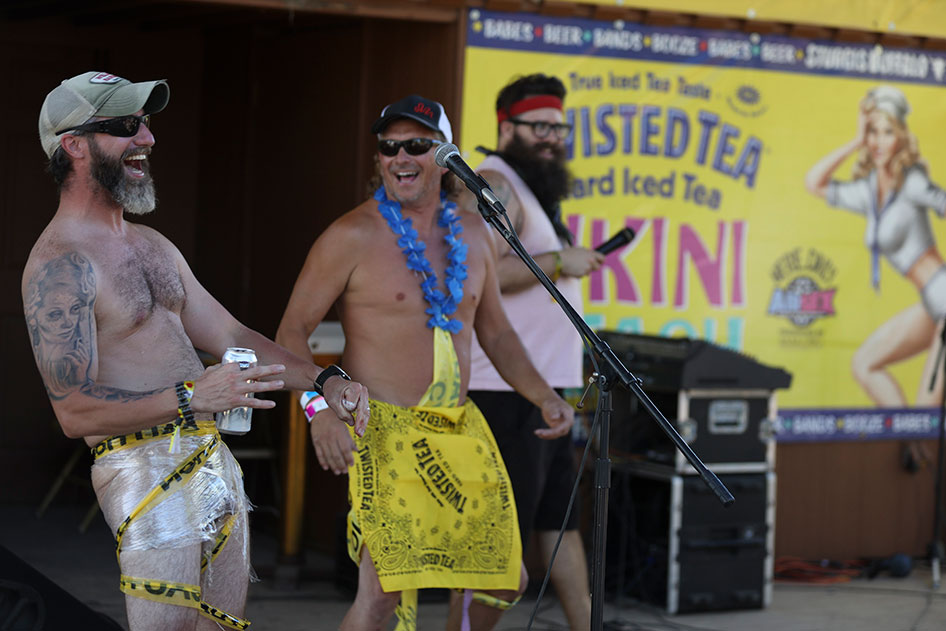 Whether it was the flaming shithouse jump in the late '80s, cole slaw wrestling in '97 or the Homemade Mankini Contest today, you always have the chance to take part in unforgettable and unexpected activites.
The women are ready to ride and a little on the wild side.
Then…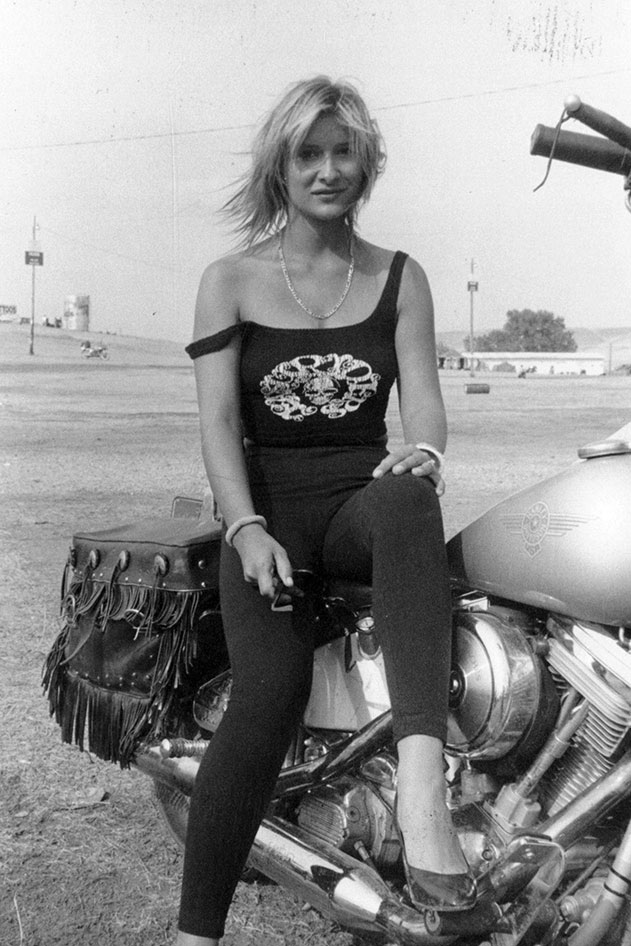 AND Now…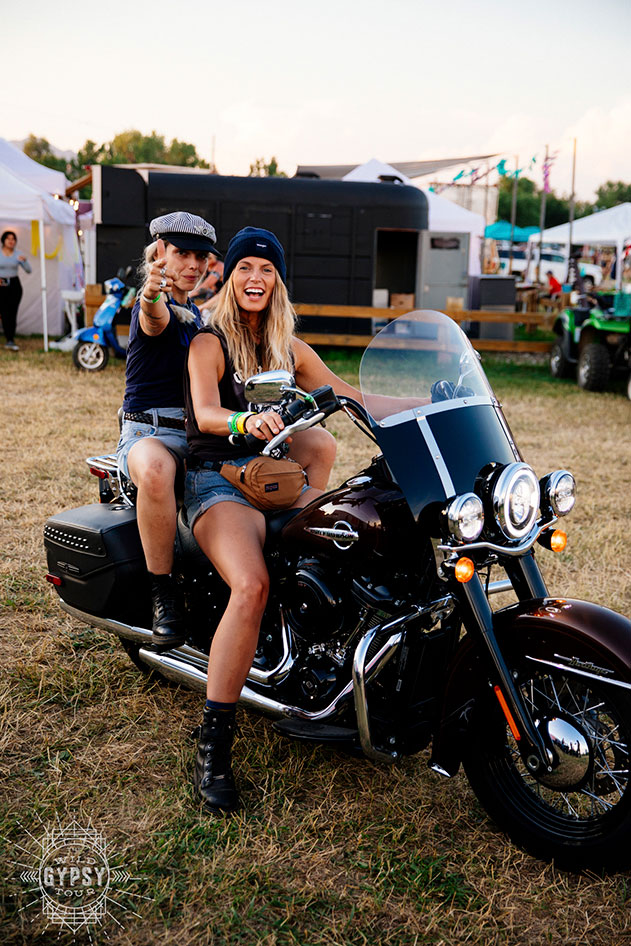 Throughout the years, the Buffalo Chip has become known as the Home for Women in Sturgis by hosting an array of moto events designed specifically for them. This includes the longest-running women's ride, Biker Belles®; the Women & Wheels Bike Show; and the all-women's festival and campout, the Wild Gypsy Tour presented by Ride Wild.
You can be yourself without worrying what others think.
Then…
AND Now…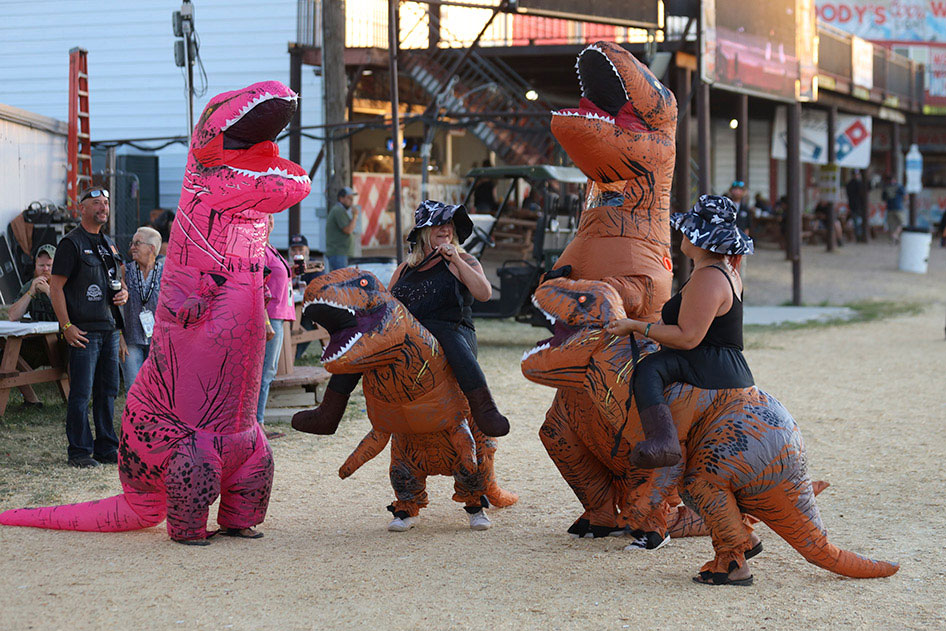 Live loud and proud! At the Chip you're here to have fun, not to impress anyone!
It's a place where you can experience true freedom.
Then…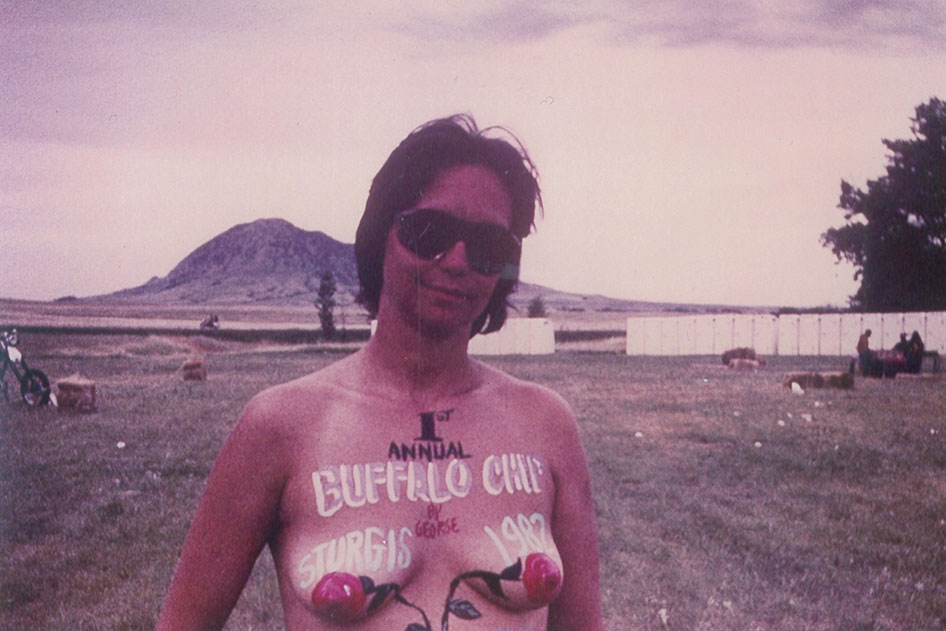 AND Now…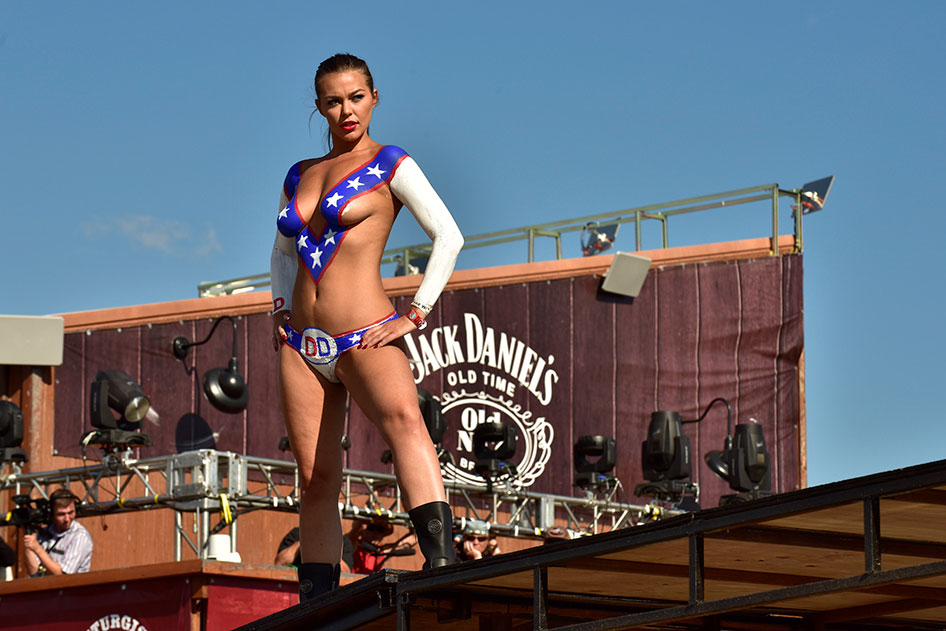 Wear what you want, ride what you want, and come and go as you please. Take it all in and have the time of your life!
The people you meet become your family.
Then…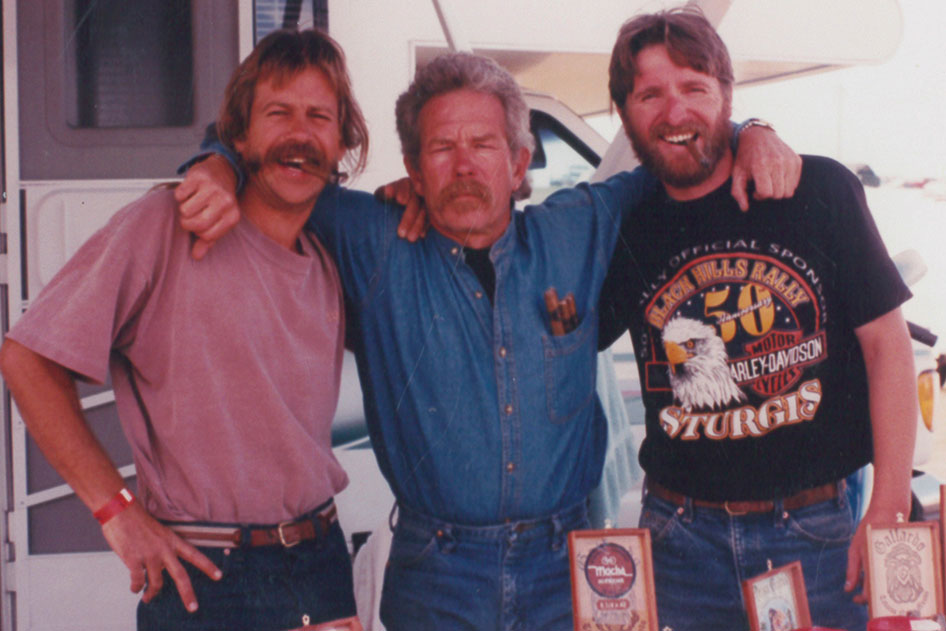 AND Now…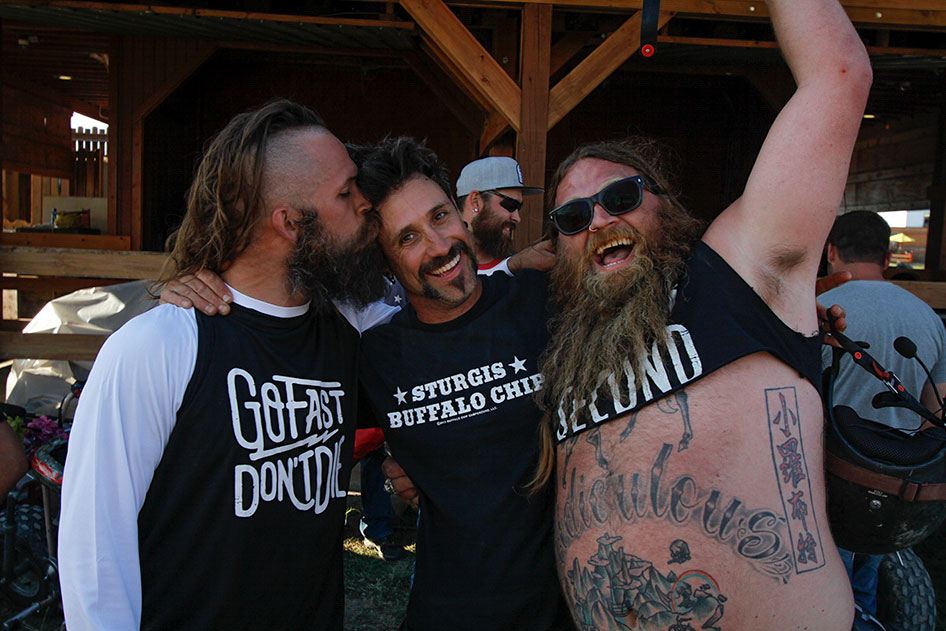 No other elements connect people in the way motorcycles and music can. They introduce you to folks you've never met and help you create lifelong bonds with each other. While you might come to the Chip to meet up with old friends, you can always count on leaving with plenty of new ones.
*******
The Buffalo Chip is the bash that keeps getting better. Since the party turns 40 in 2021, this guarantees the upcoming event will be nothing short of epic. Don't miss you chance to be part of history in the making. Reserve your passes now!
What are your favorite memories from past parties at the Chip? Share them in the comments below!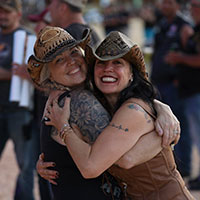 Presented by the Sturgis Buffalo Chip
Known as The Best Party Anywhere®, the Sturgis Buffalo Chip believes festivals should be fun like a burn out, reenergize you like a broken rule, and romance you like someone you just met and have to take home.
This nine-day festival of concerts and motorcycle events promises to bring you exciting events like flat track races and live performances from artists like Aerosmith, Willie Nelson, Five Finger Death Punch, Kid Rock, Rob Zombie and many more.
Find out more or get passes to the Best Party Anywhere at BuffaloChip.com and find out why it continues to be one of the most televised festivals in the world.