A simple handshake in 2004 was all it took to bring biker bluesman Charlie Brechtel into the lives of countless Sturgis Buffalo Chip fans. Now, nearly two decades later, a tragic accident was all it took for him to be taken away. On April 25, 2020, Charlie Brechtel was killed in a motorcycle accident near his home in Copperopolis, CA, leaving the Buffalo Chip family and the greater motorcycle community suffering an unimaginable loss.
You couldn't find a personality better suited for the Buffalo Chip than "Good Time Charlie." After all, his entire existence revolved around motorcycles, music and, as his name suggested, showing people a good time.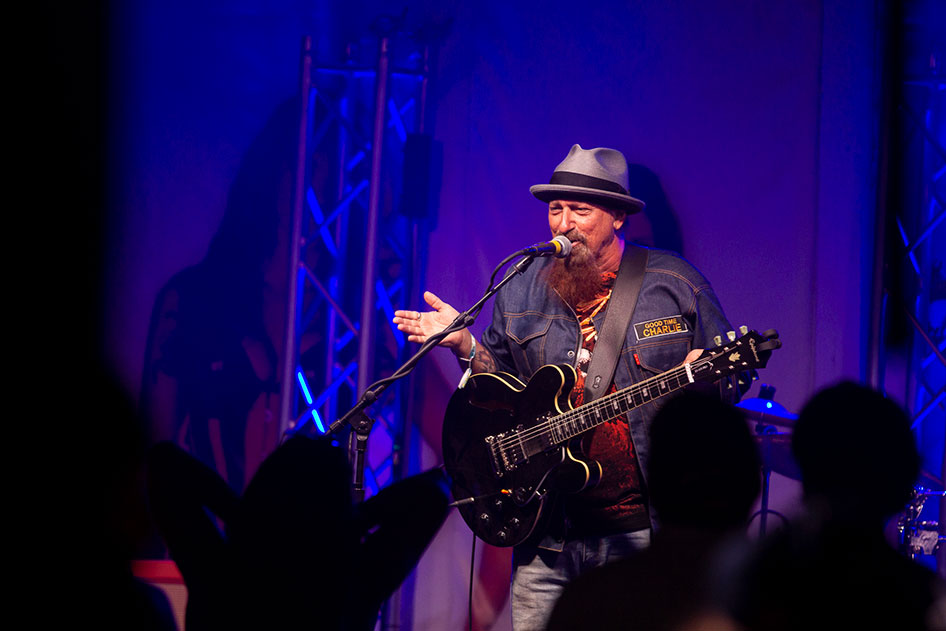 As a musician, Charlie had some serious chops. He was a composer, arranger, songwriter and producer. He'd worked with blues greats the likes of John Lee Hooker, Gregg Allman, B.B. King, Dr. John, Freddy Fender and many others. But his style was bigger than the blues.
To Charlie, what he played wasn't even music at all. It was a religion he called "Motorcyclism," and he considered the Buffalo Chip the greatest church to preach in.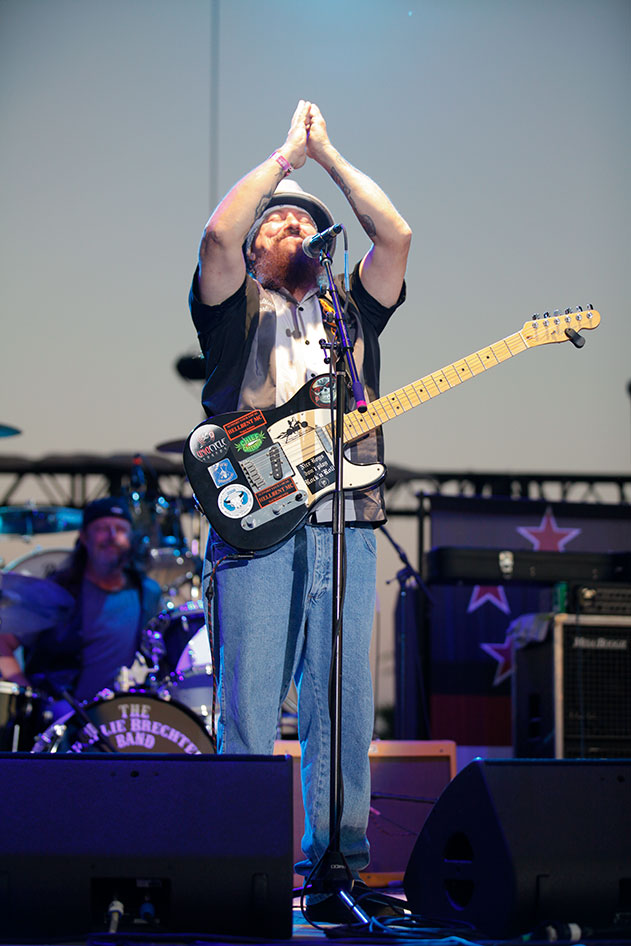 Every aspect of Charlie's musicianship paid homage to the biker lifestyle. If it didn't have something to do with motorcycles, he wouldn't sing about it. If a player didn't know about biker history, they couldn't even be in his band.
Charlie's blues originals were filled with stories of pioneering bikers, vintage motorcycles and biker destinations like Sturgis. Naturally, these subjects spoke to Sturgis Buffalo Chip founder and president Rod "Woody" Woodruff, who Charlie would often refer to as "the Bill Graham of motorcycling." After Woody offered Charlie his first gig at The Chip in 2004, Charlie's talent and enthusiasm sealed the deal for life.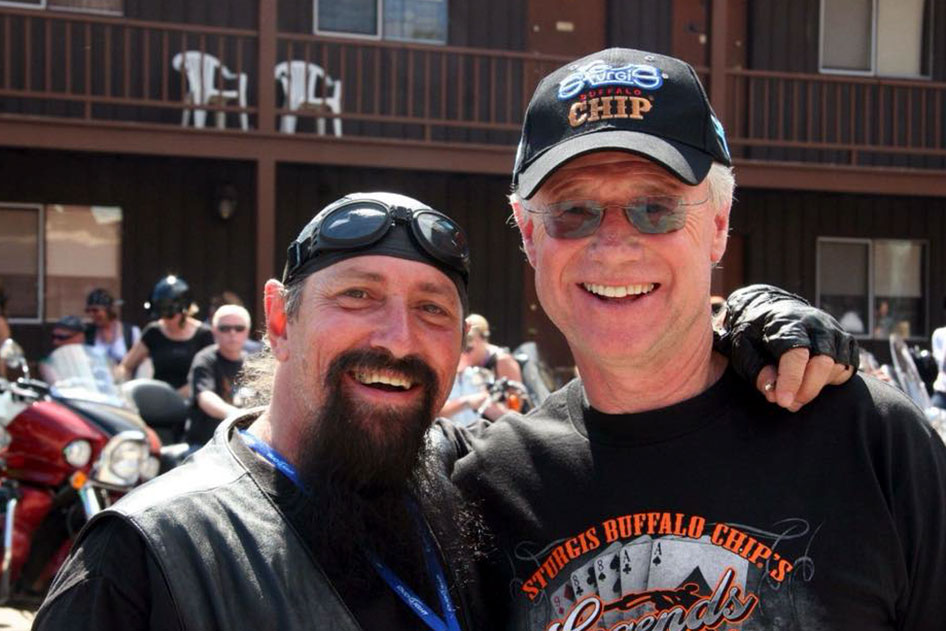 There was never any contract during his 16-year Buffalo Chip residency—only a handshake—and that trust always meant a lot to Charlie.
"Can you believe I've been doing this all these years on just a handshake?" were usually one of the first words out of his mouth each year when he rolled through the gates.
You see, the Buffalo Chip wasn't just another gig, and Charlie wasn't just another band. The relationship was personal. These were friends playing for friends.
Over the years, Charlie became more and more ingrained in the Buffalo Chip family and culture. His band was the first and only to ever receive their own dedicated stage to play—the Hoyt Axton Stage. Watching his sets there was one of the best ways a Sturgis newcomer could get acclimated to the experience. Charlie was devoted to passing along his knowledge of Sturgis and Buffalo Chip history, peppering his set with stories from the "good ol' days."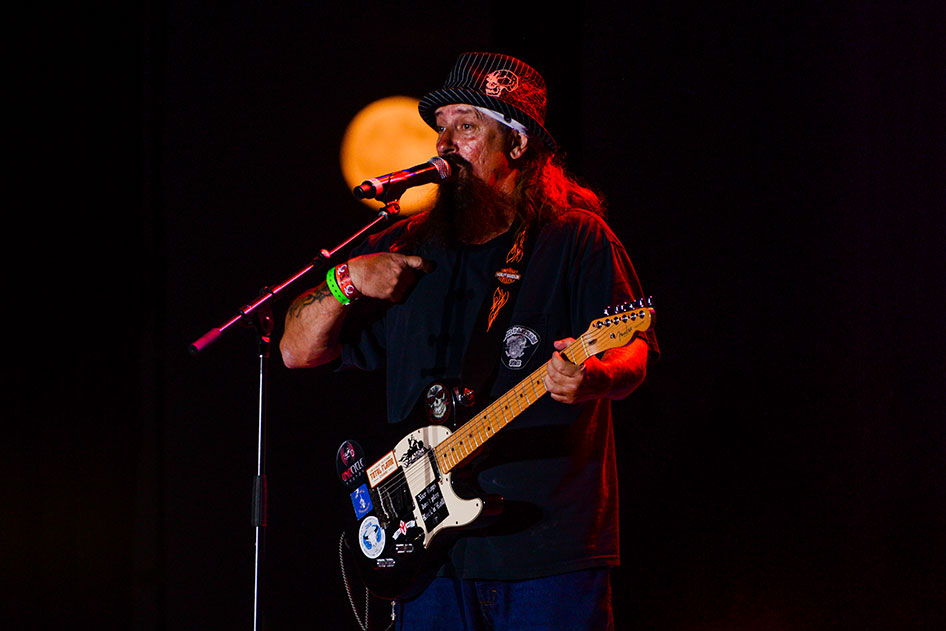 Charlie's larger-than-life personality would light up any space he was in, so the Buffalo Chip was happy to have him make appearances and take part in other rally activities, too. He became a regular face at Buffalo Chip events like the Legends Ride® and Industry Party. He was the voice that kept campers informed on Buffalo Chip Radio and the on-camera host who shared the party with fans watching the live stream at home. He often got to be one of the first bands to kick off the party on the Wolfman Jack Main Stage.
Outside of the Buffalo Chip, Charlie became an unofficial ambassador for the Chip experience, performing his song "The Chip" at motorcycle events around the globe.
"I'm goin' down the highway
South Dakota Bound
Cause I only do things my way
At the Buffalo Chip I will be found."
– "The Chip" by The Charlie Brechtel Band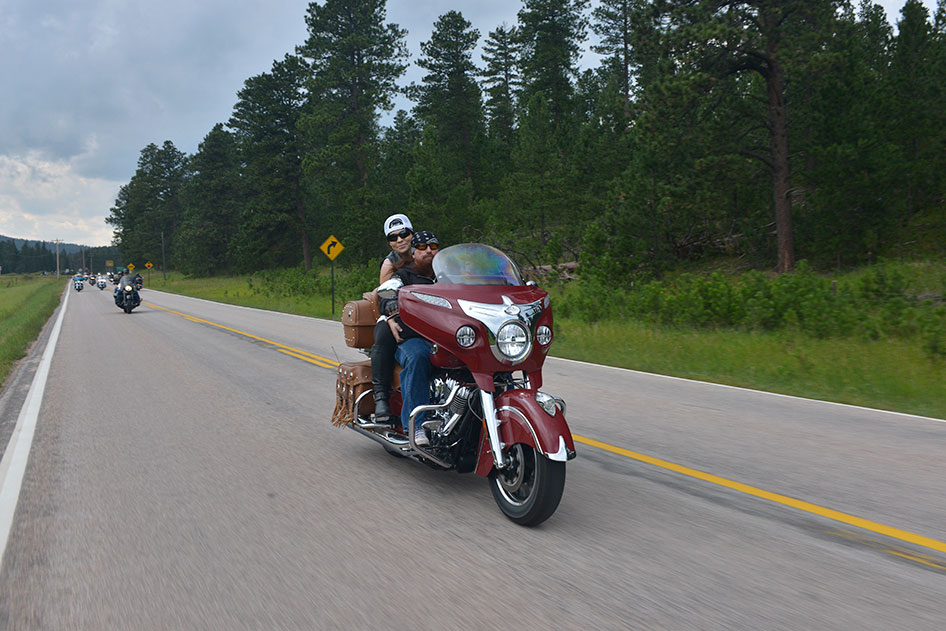 Charlie had a hustle and drive that never seemed to slow. When he wasn't playing music, he was always finding other ways to entertain and spread the good word of American Motorcyclism. Nearly a quarter of a million people from around the world followed along with his stories, interviews and antics on Charlie's daily internet radio show, Bikers Inner Circle.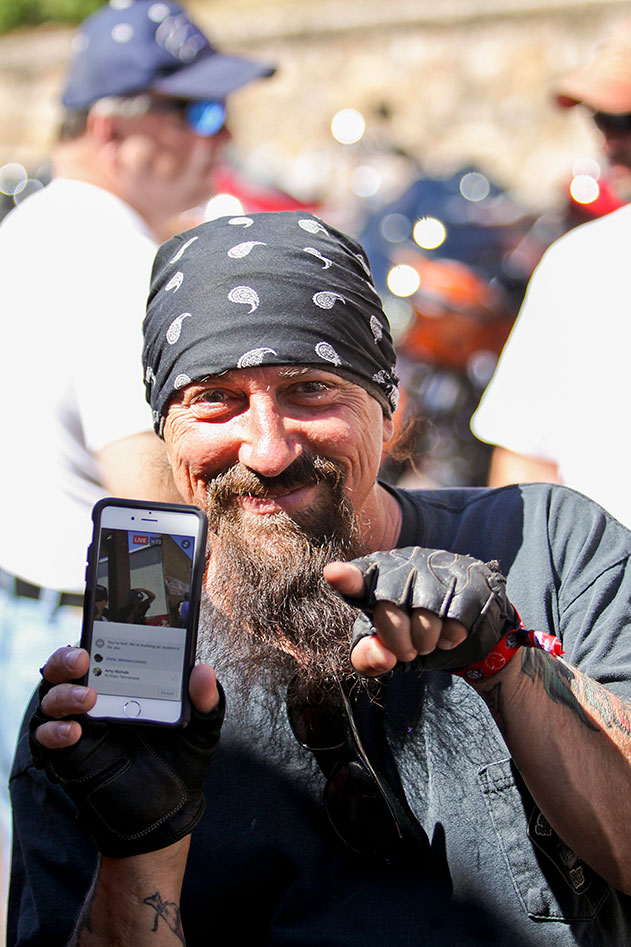 In his last few years, Charlie wrote, directed and acted in the celebrated motorcycle movie "Rebel on the Highway" and had recently finished up on a second, "Rough Boys." Each movie cast all roles with real-life bikers (not trained actors), many of whom Charlie had met at the Buffalo Chip.
There were always big plans in Charlie's future, and 2020 was no exception. A third movie was already rolling around in his mind, and he was looking forward to spending the upcoming 80th Sturgis Motorcycle Rally with his friends at the Chip. In fact, just last week he had called up Woody to tell him he had written a new Buffalo Chip song to perform at this year's event.
Although the world may never get to hear that song, you can count on Charlie's Motorcyclism living on this year and forever at the Sturgis Buffalo Chip.
As Rod Woodruff has said, "Motorcyclism had no better champion. The world has lost more than they know."
Rest in peace, brother Charlie.
We'll never forget your friendship and all the good times.
You will be missed.
"I just want to be remembered as the guy who is known for doing motorcycle music."
– Charlie Brechtel
1957 – 2020
What is your favorite memory of Good Time Charlie? Share your story in the comments below.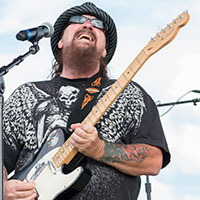 Presented by the Sturgis Buffalo Chip
Known as The Best Party Anywhere®, the Sturgis Buffalo Chip believes festivals should be fun like a high five, reenergize you like a broken rule, and romance you like someone you just met and have to take home.This nine-day festival of concerts and motorcycle events promises to bring you exciting events like flat track races and live performances from artists like Aerosmith, Willie Nelson, Five Finger Death Punch, Kid Rock, Rob Zombie, Snoop Dogg and many more.Find out more or get passes to the Best Party Anywhere at
www.buffalochip.com
and find out why it continues to be one of the most televised festivals in the world.