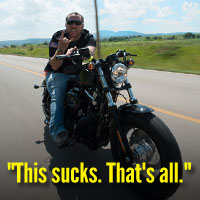 The Buffalo Chip takes complaints very seriously. But once in a while, some roll in that just make a person scratch their head. From crabby commenters who couldn't find a good time if it sat on their face to total party poopers who prefer ladies in tight knit wool rather than leathers and lace, the Chip has heard some real doozies throughout the years. Don't believe us? Check out these 10 off the mark Buffalo Chip reviews.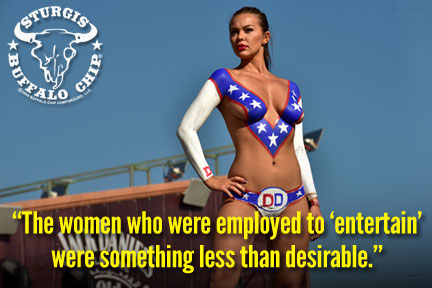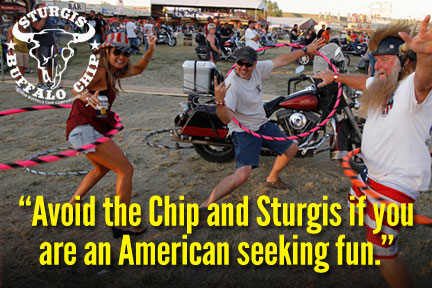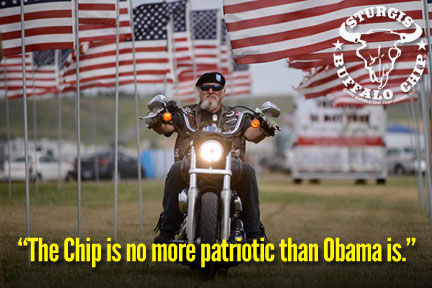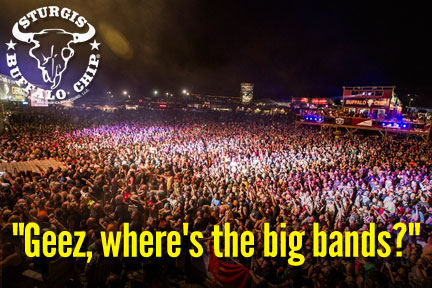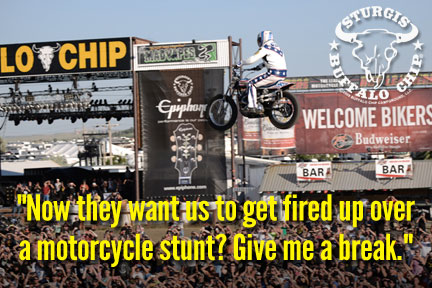 World Record Jump Completed Aug. 6, 2015, Sturgis Buffalo Chip® Motorcycle and Music Festival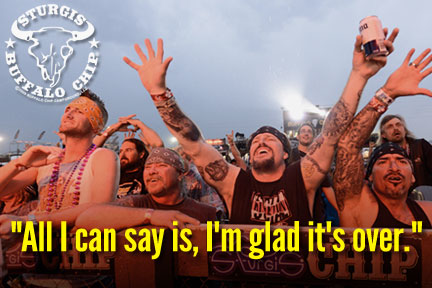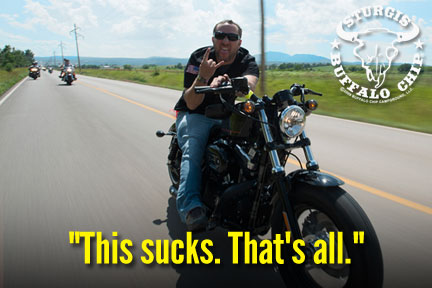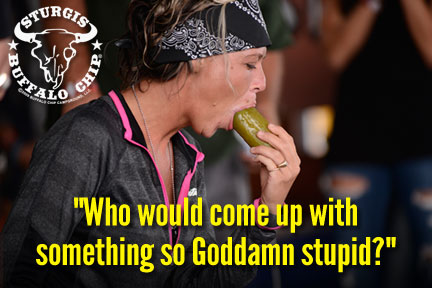 It's understandable not every event can be everyone's cup of tea (or shot of Jäger). Complaints are a necessary part of life, but they're especially welcomed when accompanied by a solution. While a comment like, "This sucks," may be easy to say, it isn't the most helpful way of letting the Chip know how it can improve. And while people will always have differences of opinion, we can all agree positive attitudes like the one below help keep the party's good vibes going:
"Had a freaking amazing time at the CHIP this year! Including the "Biker" Mud! Got a tattoo of the Chip logo! Met some fantastic people! Saw some amazing/crazy things! Rode my bike from TN…and rode another 5000 miles to get back home! Hope to do it again next year!!!!" – Cheyenne
Keep on Rockin'. And remember, Ride Free, Take Risks®.