If you've been riding long, you probably know a couple hand signals to communicate with your friends while you're on your bike. "Follow me." "I gotta pee." "Watch out for that turkey." Basic stuff like that.
But what if what you want to share isn't basic? Like "Your kickstand's down" or some smack talk on the track like, "I bet you look sexy, but I wouldn't know because you're behind me." What if something is making you laugh hard enough inside your helmet that you just want to share the laugh with a friend?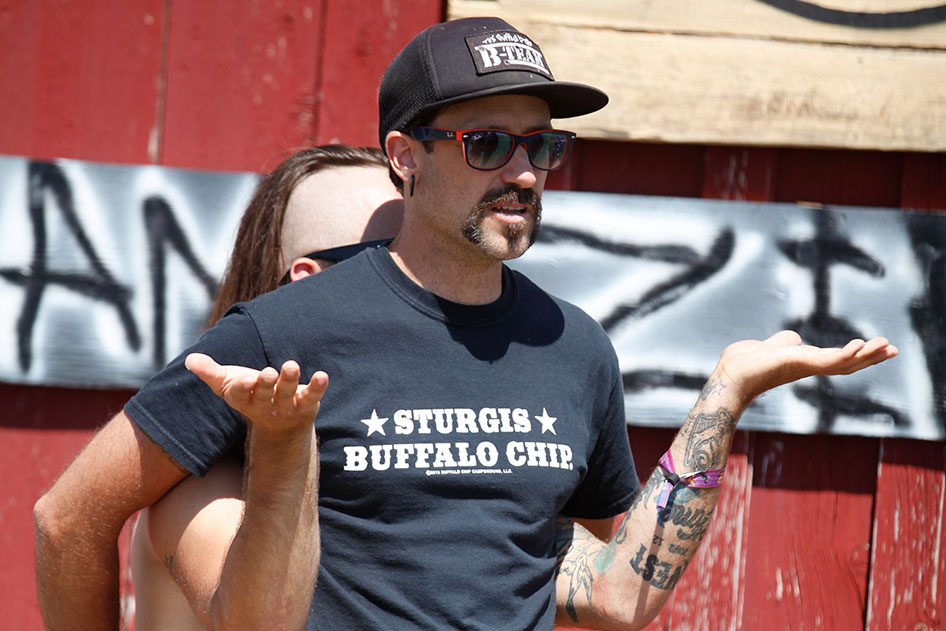 That's when you're past hand signals and you just need someone's earhole to blabber in.
You may not know it yet, but any fun you can think up is better (and, in some cases, stranger and more inappropriate) with a communication device connecting your yap with your friends' ears.
So when it came time to throw out some talk trash and awkward pickup lines during the happenings at CAMP ZERO during the 2019 Sturgis Motorcycle Rally, the Sena 10C PRO was the chosen magical device to relay and capture it all.
See for yourself by checking out this video…
TIME TO GROW UP?
NAH.
Being foolish and having fun is pretty much the sole purpose of this gathering. That's why Sena connected @BradyTilDeath from @GoFastDontDie, @JasonLightner from @TheGambler500 crew, the unsung zero @DaymonWoodruff and @Dumptruck_ with 10C PRO headsets. This allowed them to capture their experiences as they goofed around at CAMP ZERO, tore up the track in the Mini Bike Showdown, rode a few places they probably shouldn't have and said some real oddball stuff.
Check out some of the outtakes…
THINGS GET HOT AND HEAVY RIGHT OFF THE BAT
Dumptruck: (Breathing heavily)
Unsung Zero: That's what these things are good for…breathing heavily into.
Dumptruck: (Breathing heavily) THE DARTH VADER OF MINI BIKES!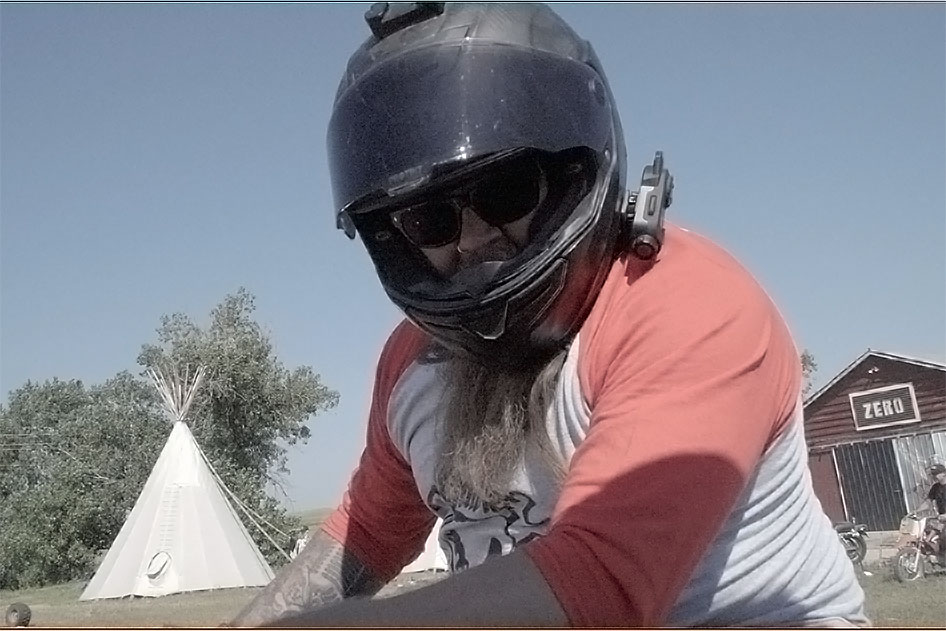 CRASHING THROUGH A WALL OF BEER…
PART II
"That felt just like I remembered it."
JUMPING A MINI BIKE OVER BIKINI BEACH… WHAT COULD POSSIBLY GO WRONG?!
Brady: Alright so…we know what could go wrong…
Dumptruck: Yes.
Brady: Yes…for sure.
Dumptruck: (laughs)
Brady: Listen, if we get into that list, we're gonna be here all day.
OOPS…FORGOT THE LIFE VEST FOR THE BIKE.
Dumptruck: I think if you just give it hell it will be fine.
Brady: It'll either be fine, or I'll just smash and roll off the end of that thing.
Dumptruck: Either way you'll land in water…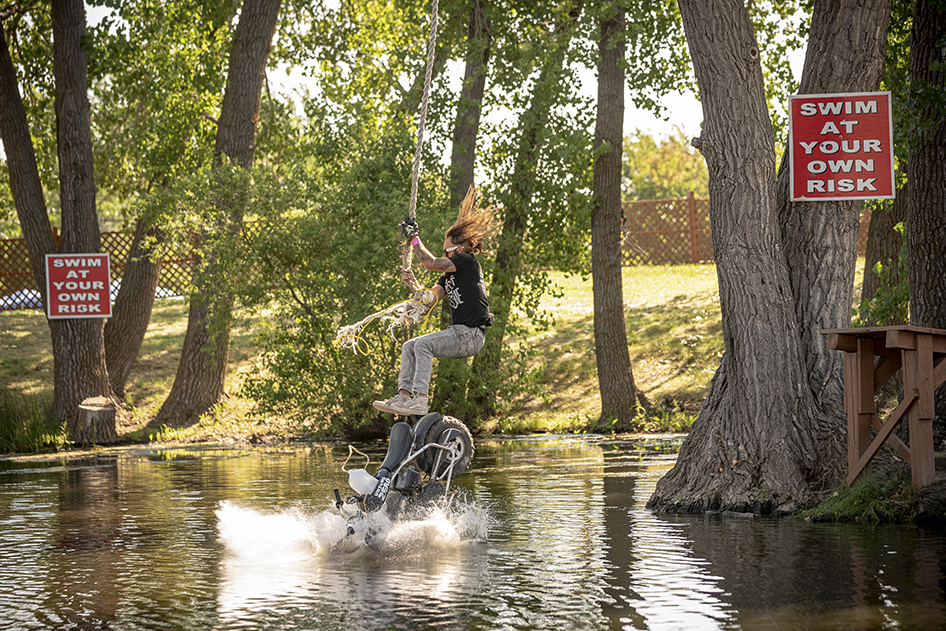 FEARING FUN LIKE IT'S GONNA STEAL OUR LUNCH MONEY
"This might be fun. That would suck. Hopefully not, but it might."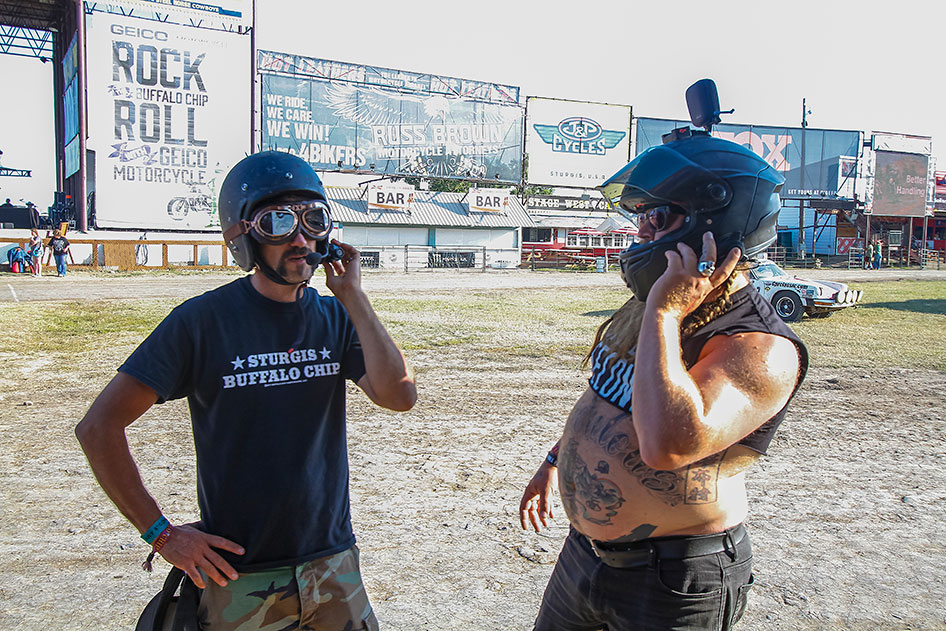 GETTING AWAY WITH MURDER
Brady: Daymon, are you going to use that battering ram?
Unsung Zero: Let's hope not. We already had one bleeder.
Dumptruck: MURDERER!
POINTING EACHOTHER IN THE RIGHT DIRECTION
Brady: I better be starting in front.
Jason: Oh yeah? You're starting in the back, backwards.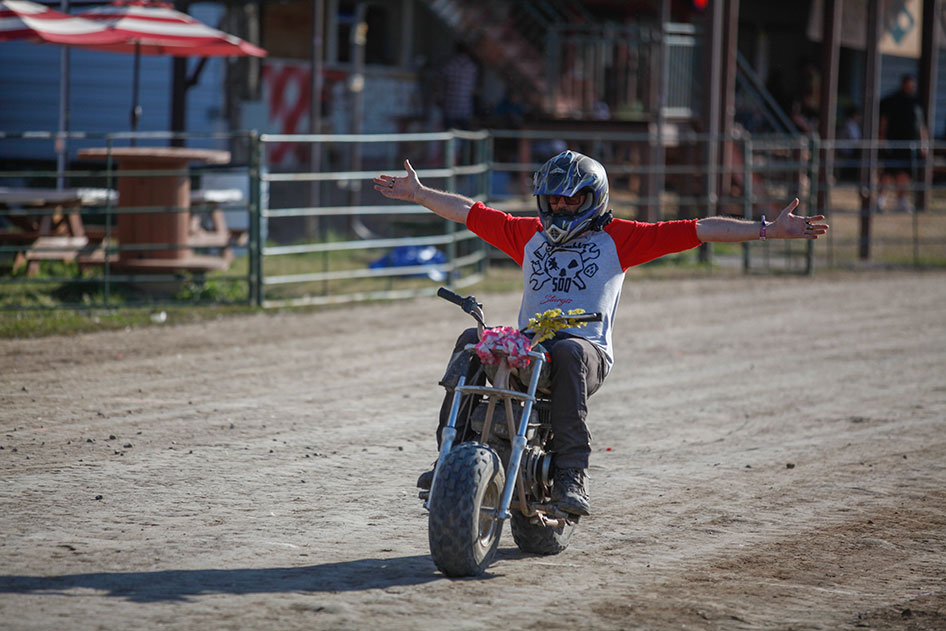 FRIENDS WITH BENEFITS?
Jason: Whoa, buddy!
Brady: I was all on your butt, man.
Jason: Are you trying to kiss me?
Brady: I sure would like to, but only with your consent.
Jason: Well, you got my consent.
SUDDENLY SOMEONE CARES ABOUT RULES.
"Hey, that's not a mini bike. This guy is cheatin'! That thing gives me false expectations about how fast I should be going."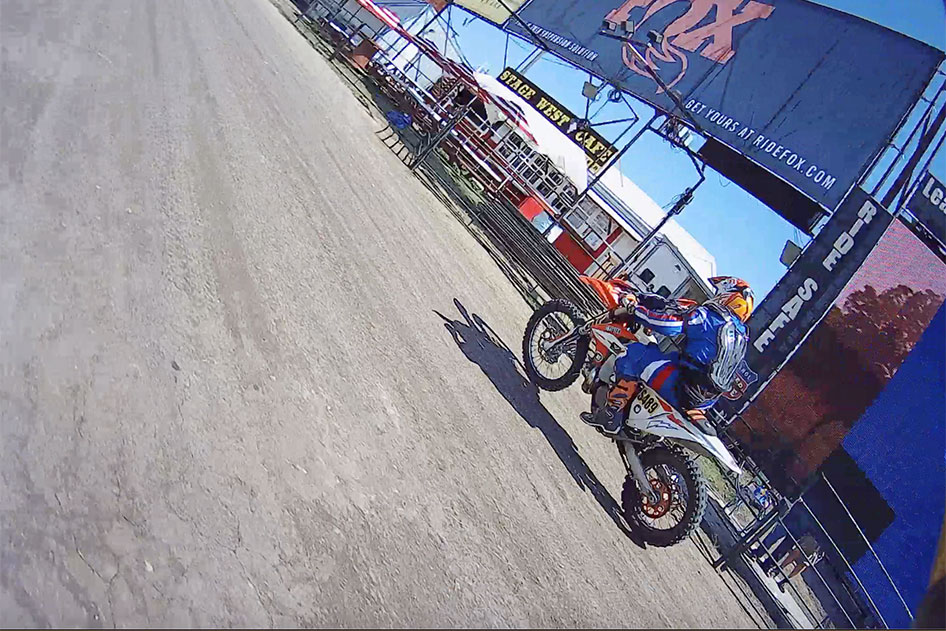 WHAT'S BETTER THAN TINDER FOR GETTING DATES? SENA.
Dumptruck: What'd you call me?
Unsung Zero: Not what I wanted to. Once I get to know you better, maybe.
Dumptruck: Whooo. Dinner and drinks, baby. Dinner and drinks.
REVERSE PSYCHOLOGY FOR DUMMIES
Brady: If I don't win, I'm blaming it on having you dummies in my headphones.
Dumptruck: That was very mean.
Brady: You're right, If I don't win, I'm going to kiss you guys right on the mouf.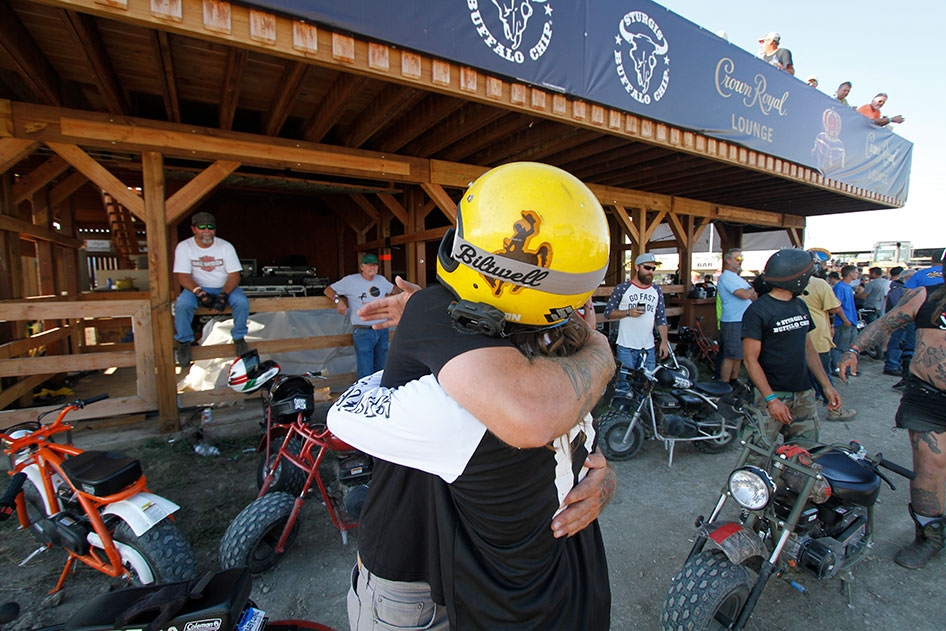 DISCOVERING SECRET RACE HACKS
Brady: I feel at least 10% faster with a headset. It leans me left just enough…cause it's scary to lean.
Dumptruck: But not with your Sena, cause you're never alone. Your friends are with you. Sena, keeping you brave.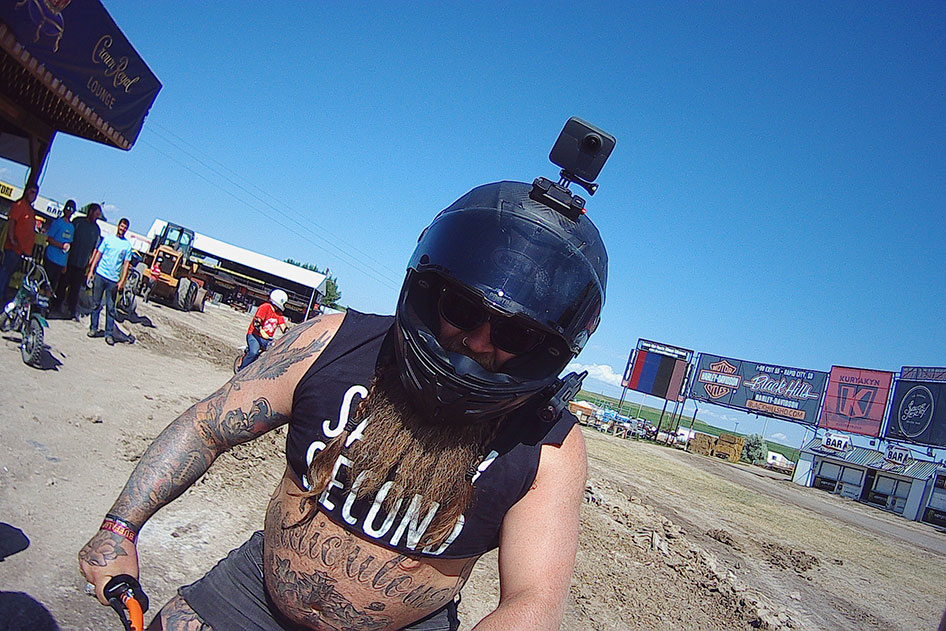 JUST HAVING A GAY OLD TIME
"It's always better being able to talk with your friends when you're hanging out with your friends. It's like a party in your helmet."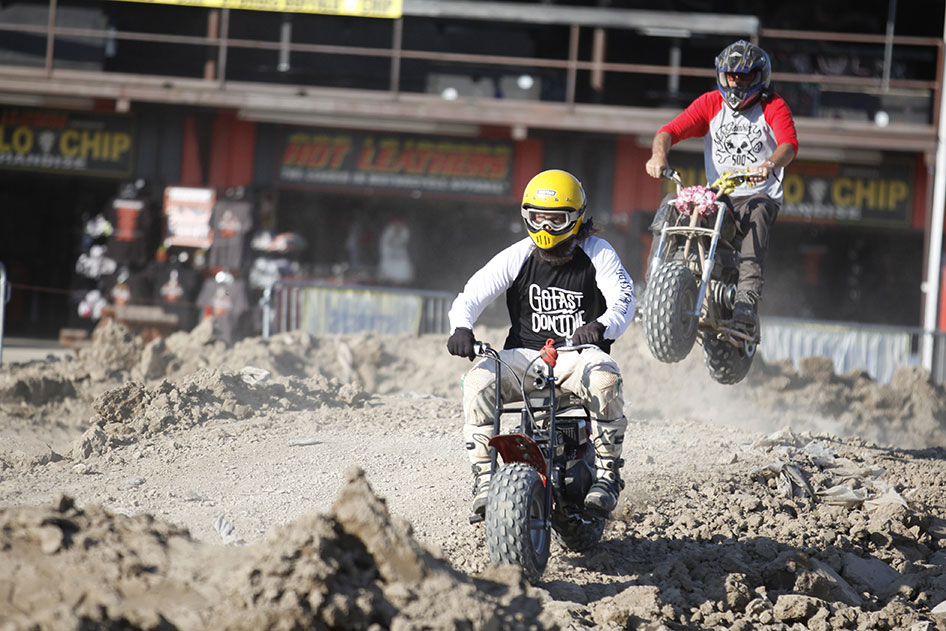 HEY, BUBBLE HEAD! YEAH, YOU!
Have you freed yourself from that little bubble inside your helmet? Tell us what you think you would like about being able to communicate with your friends while you ride in the comments below! Or share what you've already tried!
Presented by Sena
Good for whatever fun you can think up, Sena is the global leader in Bluetooth innovation for the motorsports, action sports and outdoor sports lifestyles – enabling real-time communication in the thick of the action. The company's cutting-edge technological designs allow riders to change the way they communicate while charging tracks and courses worldwide. #RideConnected