There's no feeling on earth like the one you get from seeing an amazing concert. No other experience creates the same sense of connectedness, collective euphoria and immense satisfaction that you get after you've just been rocked into oblivion thanks to an otherworldly live music experience. But in addition to generally being awesome, live music provides you with essential replenishing nourishment that allows you to put up with the dregs of everyday life. Check out these seven reasons live music is medicine for your soul and get ready to plan your next concert experience.
1. Live music reduces stress.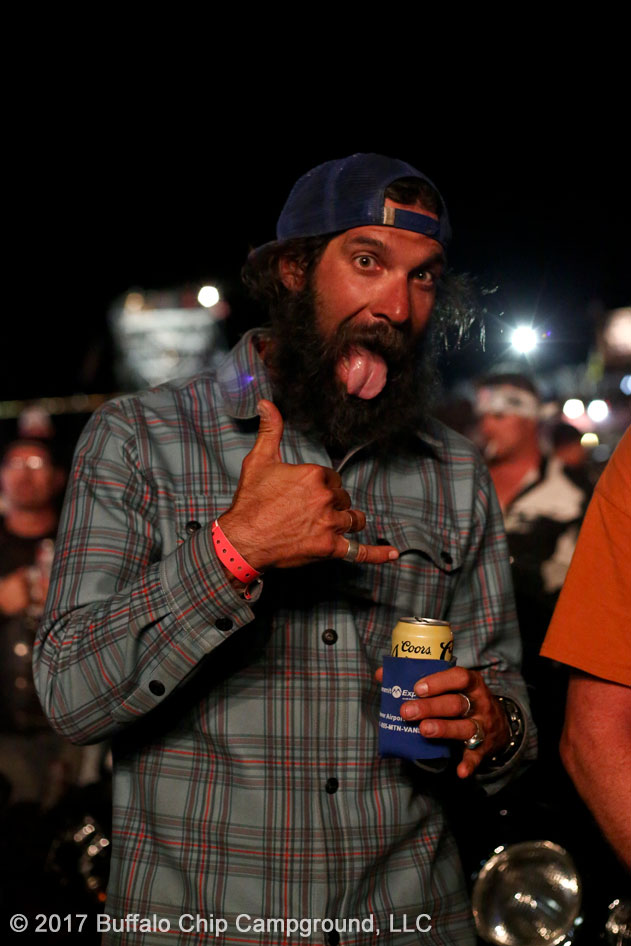 A U.K. study from 2016 concluded attending concerts decreases the release of cortisol and other stress hormones. In other words, it's now scientifically proven that live music is good for you! This happy stress free looking guy at the Sturgis Buffalo Chip® festival also appears to support that idea.
2. Live shows are one of the best places to make friends.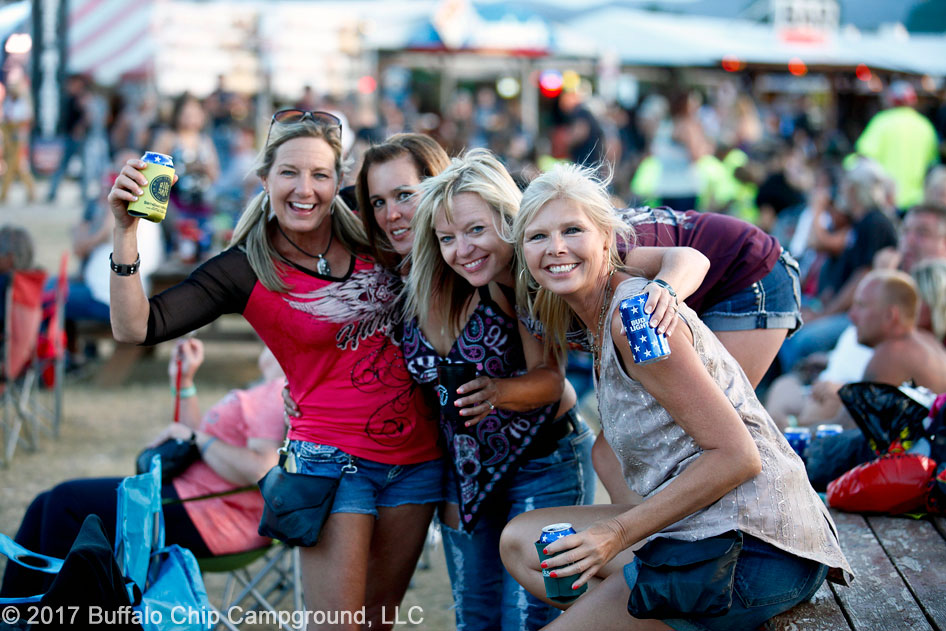 If you're paying good money to go see a band you like, more than likely you're really excited once show time rolls around. It's also a pretty safe bet nearly everyone around you is too. There is almost no better way to find a large group of like-minded people than to go see a show.
3. Getting your boogie on is great exercise.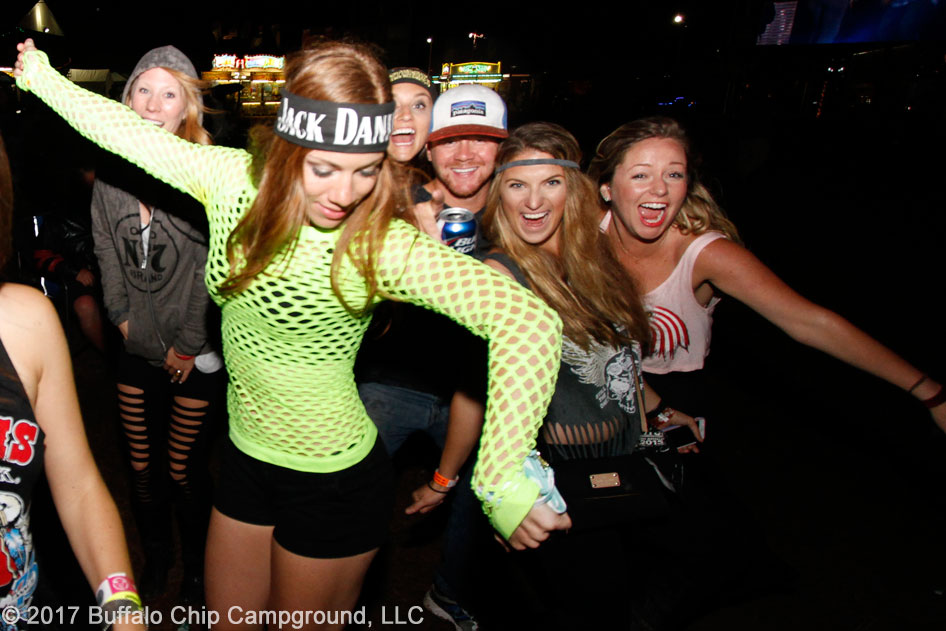 When the band's in full swing, it's about impossible to resist the urge to groove. And why would you? You'll look way cooler than the L7 weenie standing still by the wall, and shaking your money maker will burn some serious calories by the time the night is over. Sounds like a lot more fun than using a treadmill, wouldn't you say? So let your wild out like this amazing woman did at the Buffalo Chip music and motorcycle festival.
4. It's like a self-guided therapy session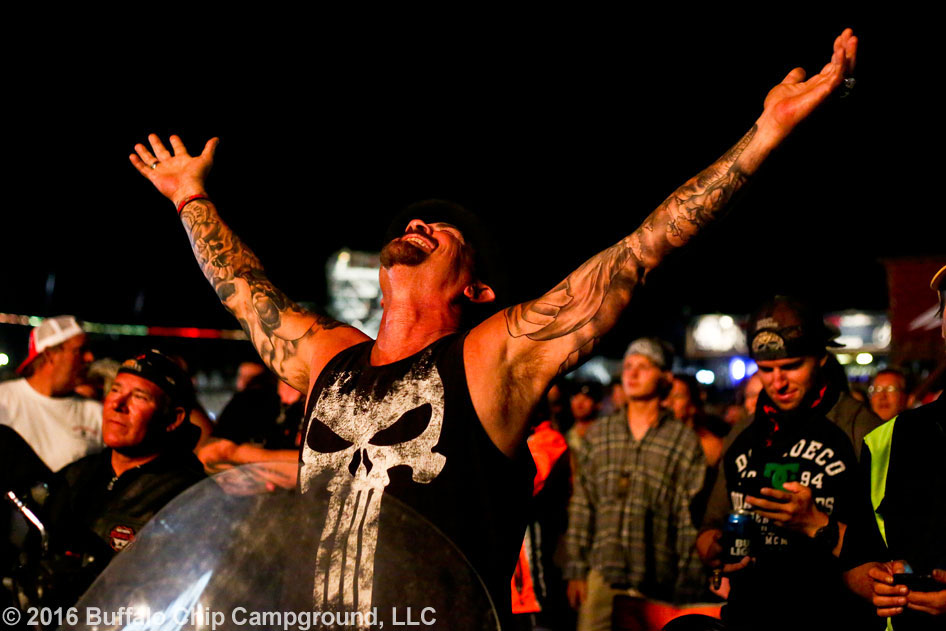 It's the emotional connections we form with ourselves and others through music that makes us love it so much. Witnessing in the flesh the music that sparked those connections can instantly transport you back to those moments in your life, whether they were happy, sad, lustful, innocent or anywhere in between. Then you can think about where you are in your life now in relation to where you were when that connection was made, which is almost like what you'd do in therapy.
5. You'll discover new music.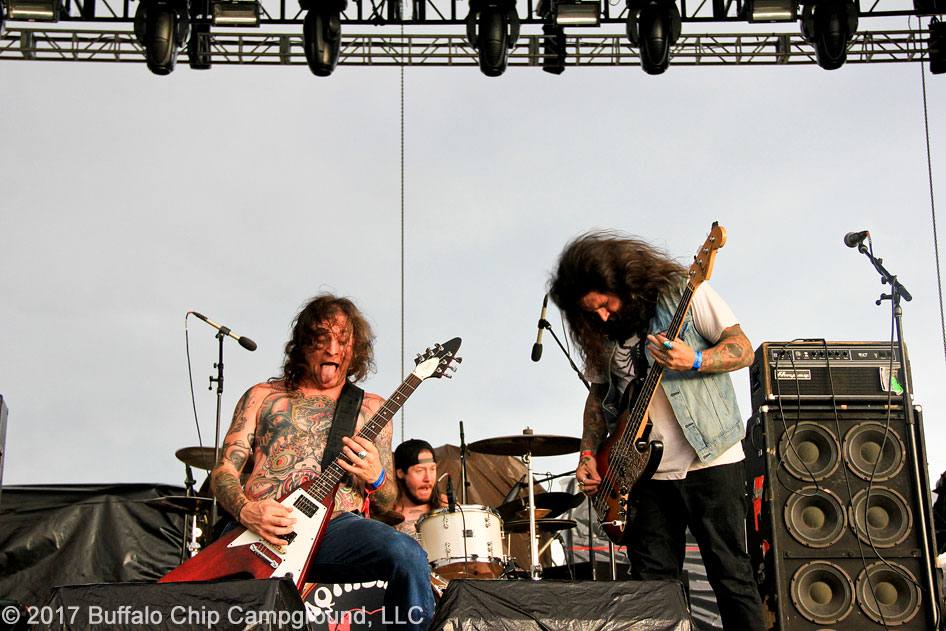 Perhaps the band you've paid good money to see hasn't started yet. But hold on… What's this? The opening act is rad too?! That was the experience many had when Mothership opened for Lynyrd Skynyrd aboard the Sturgis Buffalo Chip's Wolfman Jack Stage in 2016.
6. Great Excuse to Travel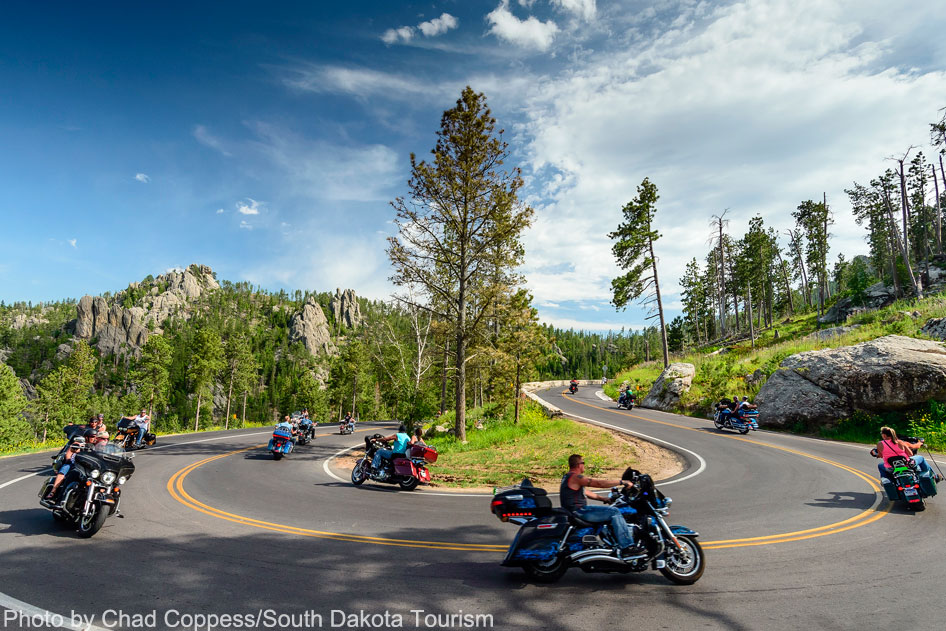 If you don't live in or near a big city, or even if you do, traveling to see your favorite band is a great way to get out and see parts of the country or the world you might not otherwise visit. That allows you to meet like-minded locals who you can glean valuable information from to further improve your travel experience.
7. Memories to Last a Lifetime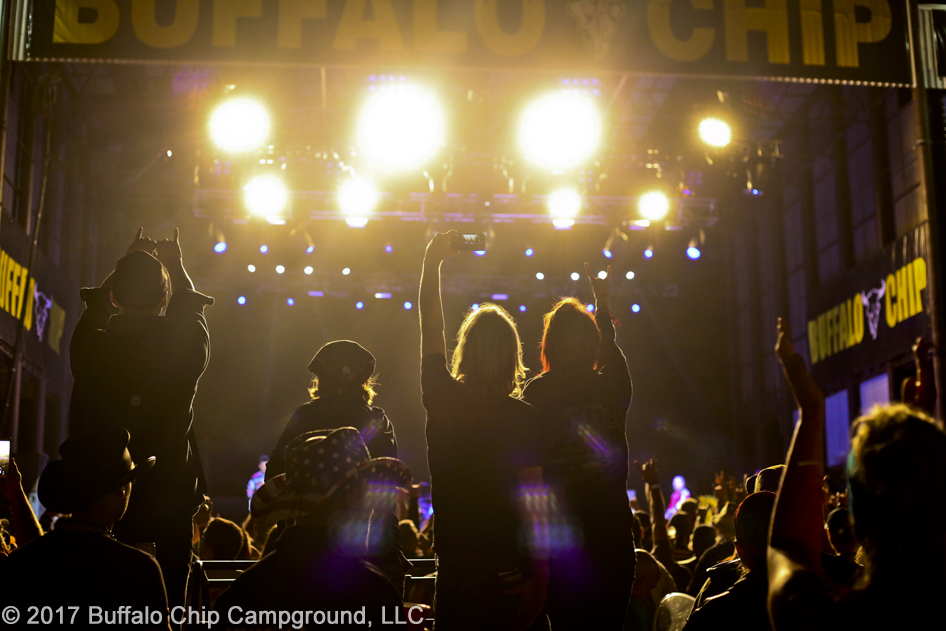 It's the combination of all these things that gives experiencing live music so much impact and creates long-lasting fond memories, leaving you smiling as you reminisce about the last experience until you can get your next fix.
*****
If you're itching to plan your next concert experience, it may be a good time for you think about reserving your place at The 2017 Best Party Anywhere®. With nine full days of headlining concerts plus tons of killer up-and-coming bands across the six showcase stages, even the most deeply dependent live music addict can get their fill. Prices won't get any lower than they are right now so don't procrastinate!
If you're looking to reminisce on some past concert experiences, check out the Buffalo Chip Festival's photo gallery to shots dating all the way back to the first ever party in the pasture back in 1982!
Tell us about the best concert experience you've ever had in the comments below!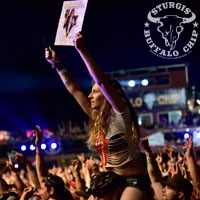 Presented by the Sturgis Buffalo Chip
Known as The Best Party Anywhere®, the Legendary Buffalo Chip believes festivals should be fun like a high five, reenergize you like a broken rule, and romance you like someone you just met and have to take home.This nine-day festival of concerts and motorcycle events promises to bring you exciting events like flat track races and live performances from artists like Aerosmith, Willie Nelson, Five Finger Death Punch, Kid Rock, Rob Zombie and many more.
Find out more or get passes to the Best Party Anywhere at www.buffalochip.com and find out why it continues to be one of the most televised festivals in the world.