It happens to everyone. You're camping out, having the time of your life with all your friends, listening to your favorite music, and you accidentally have one or six drinks too many. Don't turn in your party pants just because you wake up wondering, "Who put all this cotton in my mouth?" Use these seven tricks to ease yourself from your weakened state and become ready to party again in no time so you spend your Sturgis Rally vacation succeeding, not struggling.
1. Munch Some Free Flapjacks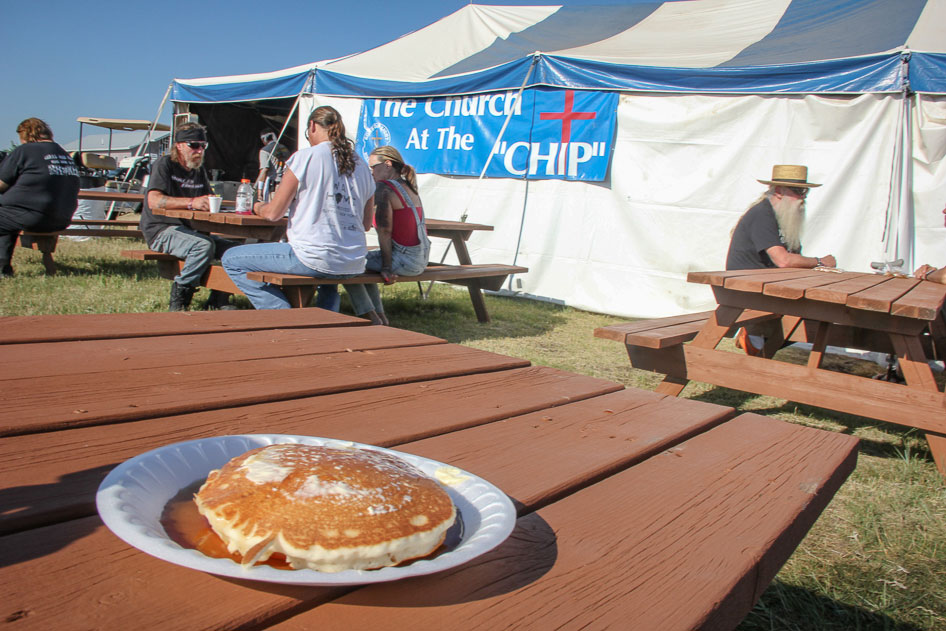 One of the worst parts of a hangover can be looking in your wallet and seeing how little money is still in there. Then you lack both the energy to cook a good breakfast and the funds to buy one. Lucky for you, you can head to the Sons of Light Ministry tent at the CrossRoads every morning between 7-11 a.m. and chow down on free pancakes, regardless of what's in your wallet.
2. Eat Your Worries Away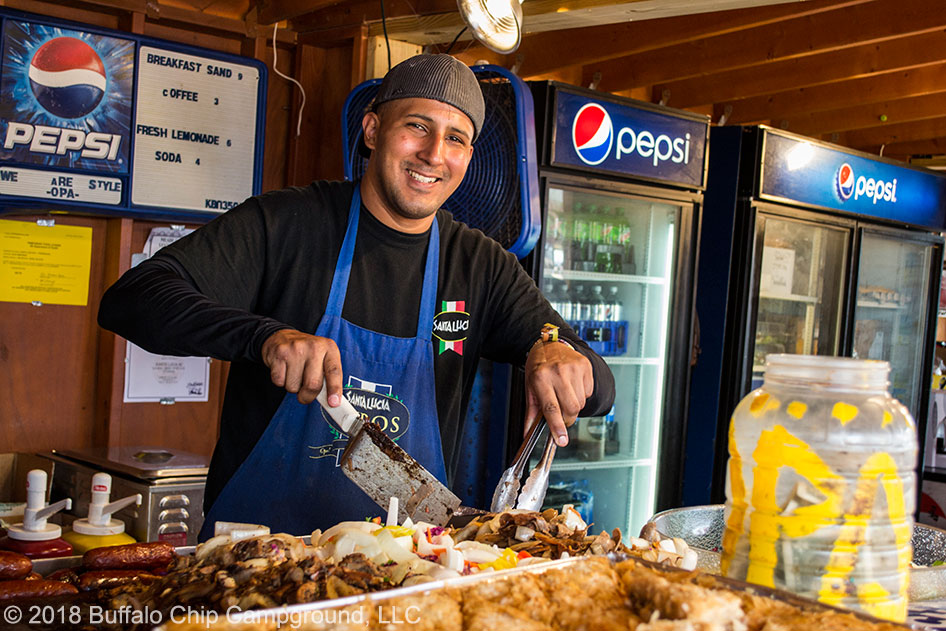 If pancakes aren't your speed, you might be looking for other options to accelerate your recovery. If that's the case, the many food vendors throughout the property might be just what the doctor ordered. Breakfast for lunch, or dinner for breakfast– however you like to chow, there's something here that's guaranteed to hit the spot.
PRO TIP: If you have a hankering for something both delicious and adventurous, try these Unique Eats of the Chip to give your taste buds something to remember.
3. Get Some Joe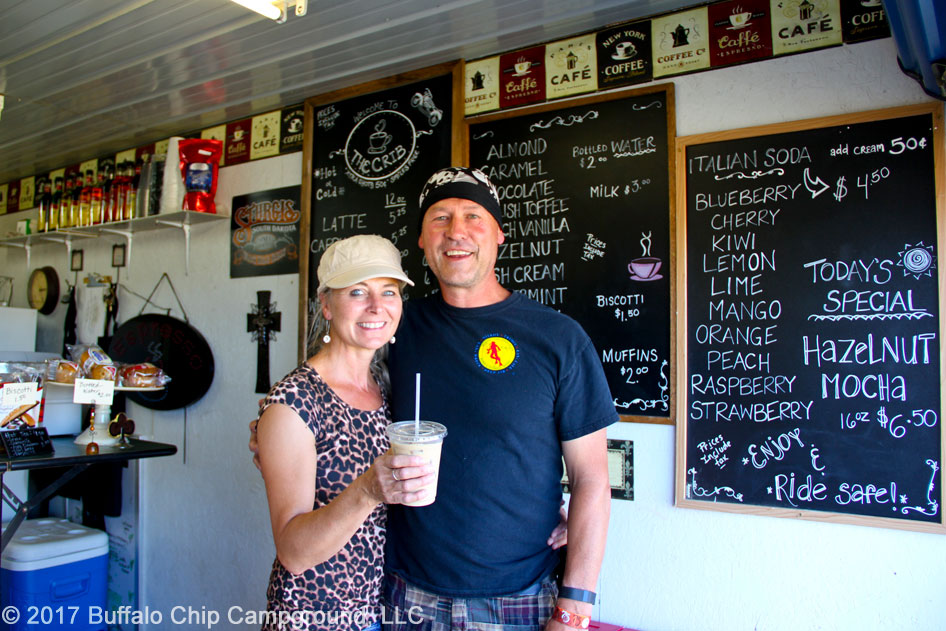 Curing a hangover is kind of like trouble-shooting an engine–sometimes replenishing the fluids can make all the difference. Old Skool Concessions at the CrossRoads and Coffee Crib in the amphitheater have the fluid your brain needs to give it a kick-start to get over the hump. Grab a big cup, and drink 'er down. Make sure to follow it with plenty of water!
4. Roar to Life with a Monster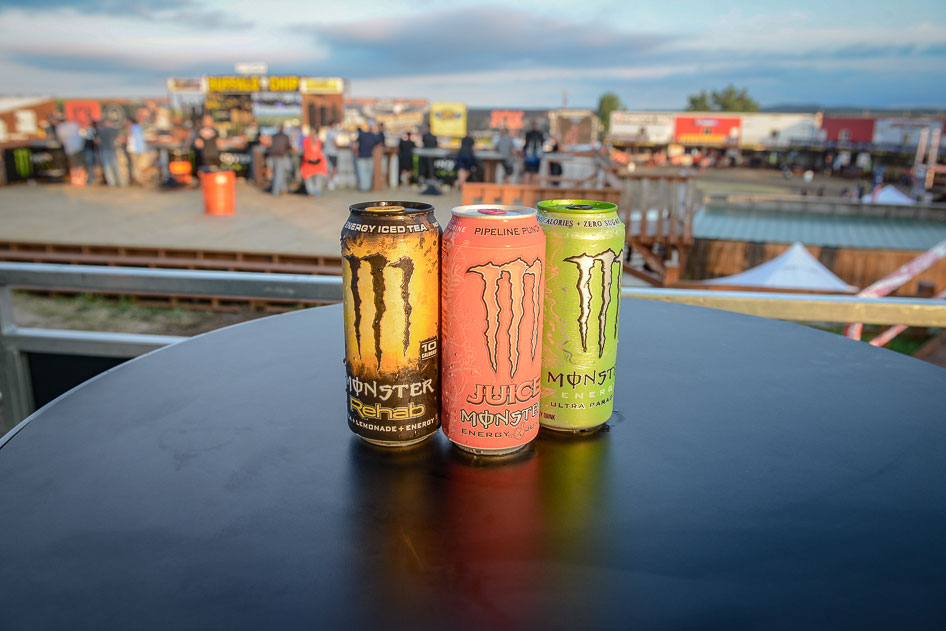 If you've ever tried one, you know Monster Energy is basically rocket fuel for humans. It's been rumored that certain members of the Buffalo Chip staff survive solely on Monster for the entire Rally. It also works wonders on hangovers. If you're not a coffee drinker, reach for a Monster and prepare to waken the beast. When using Monster to cure a hangover, we offer the same advice as we do for coffee–reach for some water once you've canned your Monster to stay hydrated.
5. Try Some Hair of the Dog That Bit Ya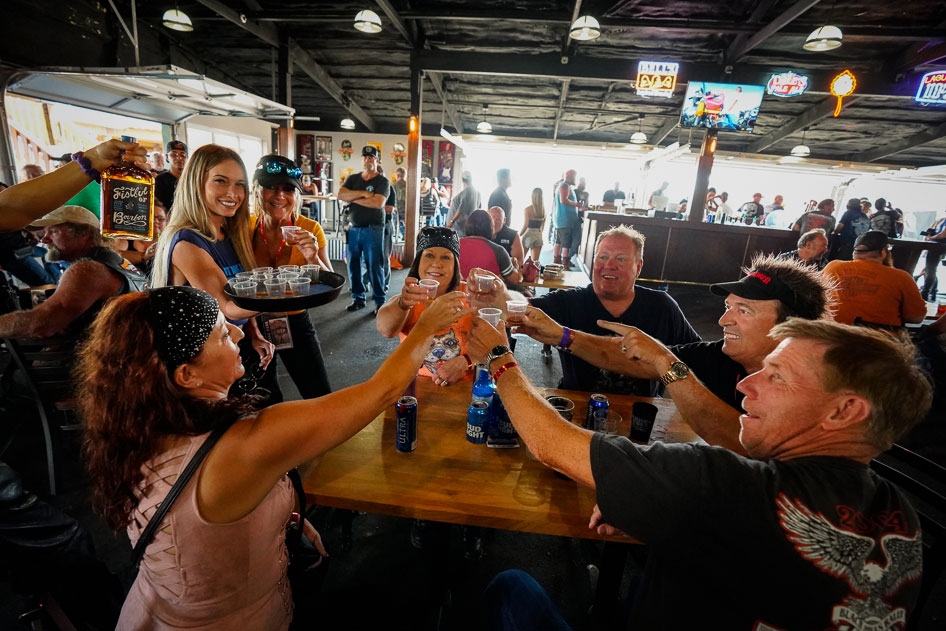 Reach for a little more of the stuff that got you in the situation you are now. We're not saying you should keep it going all day from this point, but getting some hair of the dog at the Big Engine Bar can make that pounding headache go away. If you're sippin' water and you've had some food, you can ease out of your hangover and be back amongst the living in no time.
6. Sweat It Out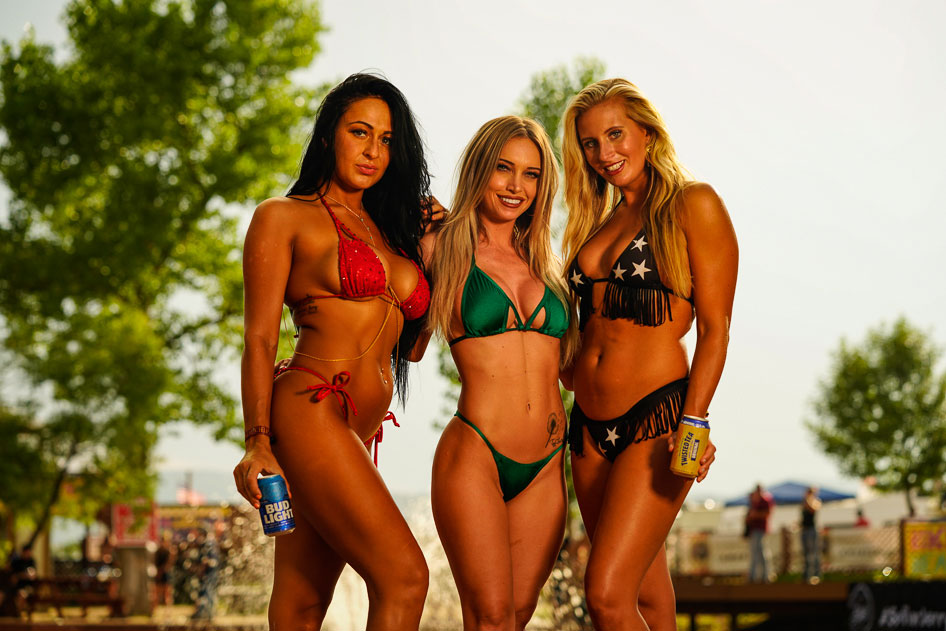 If you've tried a few of these other suggestions and you're still feeling under the weather, all you might need to kick this hangover for good is a little quality time catching some rays. Head over to Bikini Beach and get some sun on your buns or your guns and sweat the rest of this thing out! And hey, you might as well take a dip in the pond while you're there. What can it hurt?
7. Wash Away Your Troubles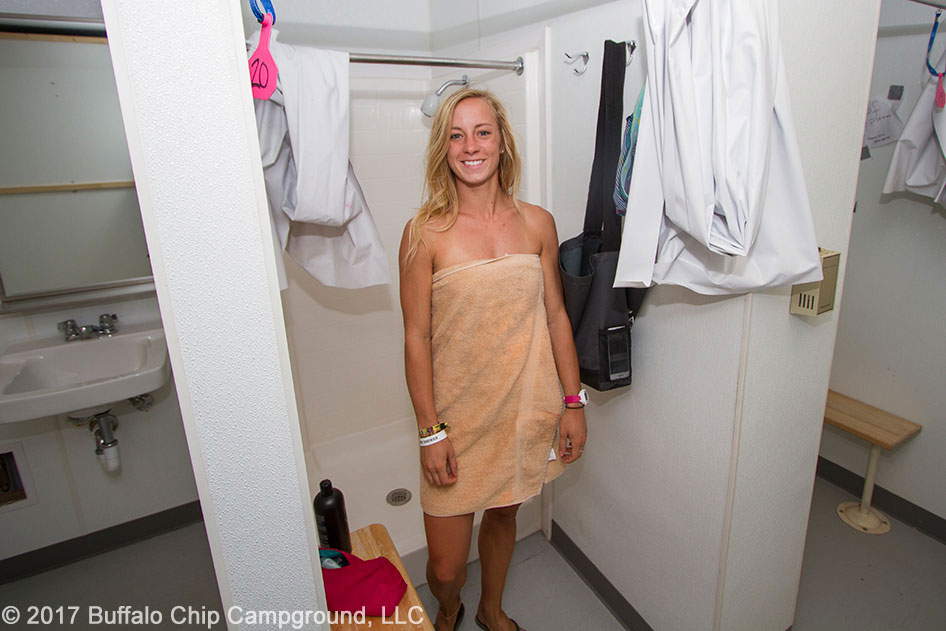 If you're feeling like hell, chances are you look even worse. Taking a shower relaxes you and can help wash a few of last night's more questionable decisions away, leaving you feeling fresh and ready for another night of partying. Hitting up the North or South shower house or the spacious and centrally-located vendor deluxe showers complete with shower attendant will get you in and out quickly and back on your way to a good time.
Of course, you can't get a hangover without having one hell of a good time first. So that's why the Chip offers all the party you could handle and everything you'd need to help you get back up and do it again the next day. The party only gets bigger and better every year. If you're looking to have another amazing time at the Chip in 2022, subscribe to the Sturgis Rider Newsletter to be notified when passes go on sale so you can get the best price.
What are some tricks you use to cure a hangover? Tell us about it in the comments below!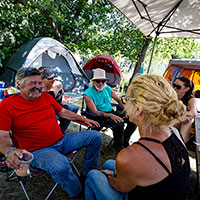 Presented by the Sturgis Buffalo Chip
Known as The Best Party Anywhere®, the Legendary Buffalo Chip believes festivals should be fun like a high five, reenergize you like a broken rule, and romance you like someone you just met and have to take home.
This nine-day festival of concerts and motorcycle events promises to bring you exciting events like flat track races and live performances from artists like Aerosmith, Willie Nelson, Five Finger Death Punch, Kid Rock, Rob Zombie and many more.
Find out more or get passes to the Best Party Anywhere at www.buffalochip.com and find out why it continues to be one of the most televised festivals in the world.