The Black Hills of South Dakota is an area rich in minerals and mining history, but for those of you who head for the Hills each year for the Sturgis Rally, there lies another series of hidden treasures—interesting places a little off the beaten path, ones you would've stopped at had you known they were there. These Black Hills attractions exemplify the life, fun and culture of the area, and because they are world class in their own right, we have gathered a few we think are worth a stop. So without further ado, here are 8 hidden gems of the Black Hills courtesy of the Sturgis Buffalo Chip's Rider Friendly Business Program.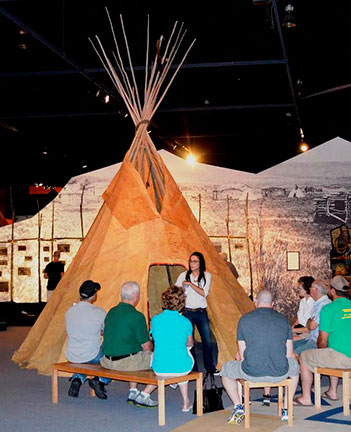 Your Black Hills Journey starts here. Learn and play by experiencing interactive displays, special exhibits and theater presentations daily. Begin at the dawn of time, travel through the age of dinosaurs, Native Americans and pioneers. The Journey is conveniently located downtown Rapid City and offers plenty of parking for your bike or RV.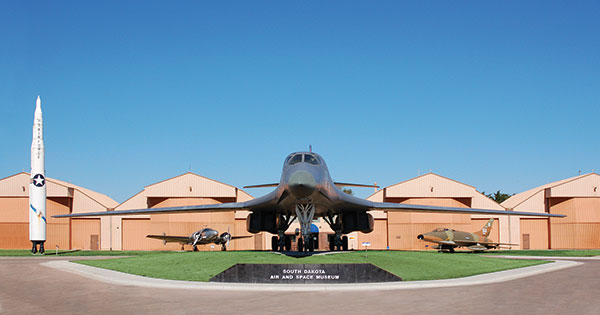 Climbing into the cockpit or taking a picture of your bike next to a B-25 Mitchell Bomber or a fighter jet at this museum are experiences you'll never forget! See it all from the modern B1-B Bomber to space capsules to vintage aircraft from both world wars. This free attraction is one of the best-kept secrets in the area, and it's just waiting for you to discover it at Exit 67 off I-90 6-miles east of Rapid City (Exit 67B if you are eastbound).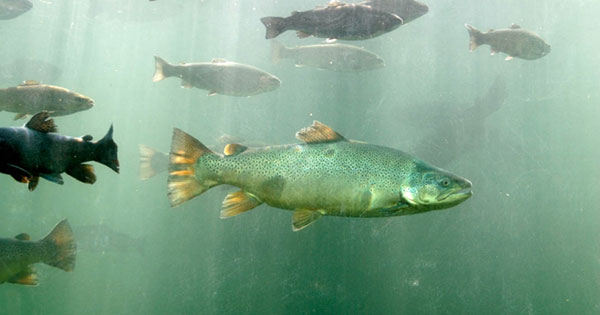 This free attraction, located between the Spearfish City Park and City Campground, makes for a fun and convenient stop after a ride through majestic Spearfish Canyon. Each year D.C. Booth Hatchery is responsible for stocking 20,000-30,000 rainbow trout, and we have to say it's pretty dang fun to watch the feeding frenzy that ensues when you toss a few food pellets into their ponds. Before you leave, be sure to check out the unique items in the D.C. Booth gift shop, get face to face with the enormous trout in the underwater observatory and take the short hike to the top of the hill to see breathtaking views of the 10-acre grounds.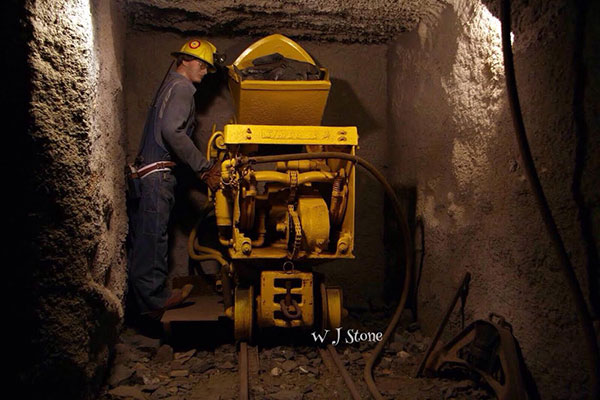 Historic Lead is home of the mother lode and some of the finest Black Hills attractions, including the state's official mining museum. Dedicated to the rich mining history of the Black Hills, the Mining Museum lets you explore the Homestake Mine underground with its simulated tours and guarantees you'll find gold with actual gold panning! Era costumes and miners equipment give you a hands-on opportunity to touch a piece of history.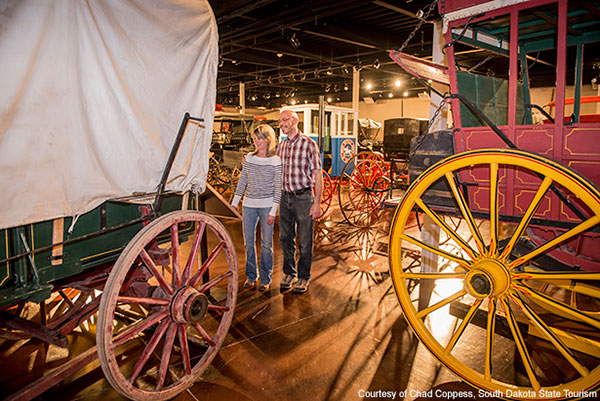 The Days of '76 Celebration began in 1924 as an honor to Deadwood's first pioneers—the prospectors, miners, muleskinners and madams who poured into the Black Hills in 1876 to settle the gold-filled gulches of Dakota Territory. The Days of '76 Museum has changed over the years to feature far more than this celebration and its award-winning rodeo; you'll get the full flavor of the West with collections of Western and American Indian artifacts, archives, photos and artwork. The museum features exceptional displays of carriages, firearms and American Indian artifacts, and it illustrates Deadwood's enduring friendship with Buffalo Bill Cody.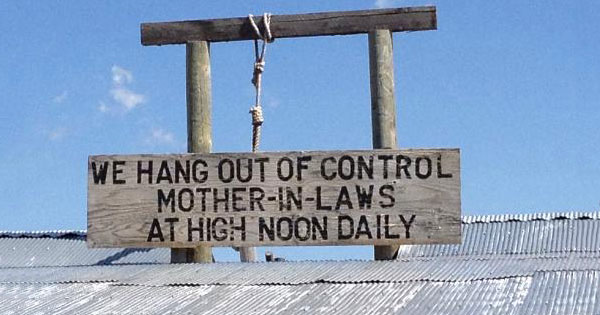 This old west town will take you back to "the way it was" with a flare of old west entertainment thrown in. You may see a gun fight at the Old West Saloon, or maybe even a hangin' at high noon. One thing's for sure, walking the boardwalk of the Old West Town will take you back to the days when the fast guns were in the saloon and the slow ones were "up 'thar on boot hill!" As the name states, you'll find this Rider Friendly attraction four miles west of Custer on Hwy 16.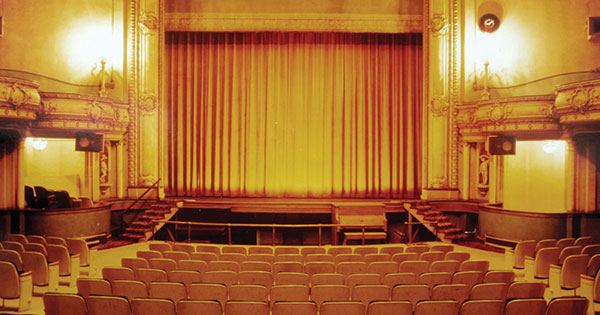 This favorite Buffalo Chip Rider Friendly Business located on Lead's historic Main Street celebrates its 100th year in 2015. Built in 1914 by the Homestake Gold Mine for their workers and families, you can still see the Opera House come alive today with productions performed by the local actors. The ornate period décor is beautiful and has gone through a restoration bringing the historical stage back to its original state. .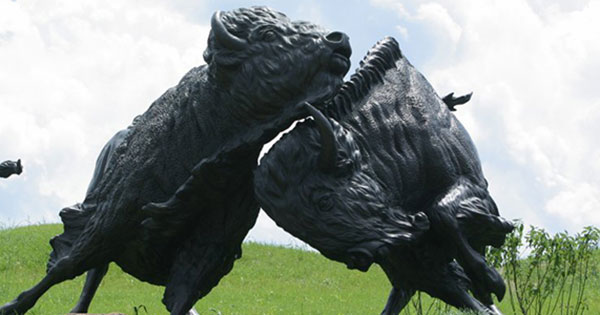 The hands-on interpretive center tells you the story of the American Bison, once a million strong that was slaughtered down to only 1,000 head. Designed and funded by Kevin Costner, the attraction features larger than life bronze sculptures featuring 14 bison pursued by three Native American horseback riders. Tatanka is located on Hwy 85 north of Deadwood on the road to Spearfish.
The Black Hills are full of gems. For more amazing places in the Hills and throughout the country, on your way to Sturgis and back home again, be sure to check out the Sturgis Rider Friendly Establishment Mobile App. It features hidden gems on the roads and byways of America—friendly places that want to show you their hospitality, no matter which roads you ride.
What are some of your favorite Black Hills attractions to visit? Let us know in the comments below!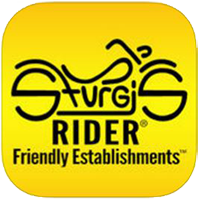 Presented by the Sturgis Rider Friendly Establishments Mobile App


Look…we all eat, we all sleep, and we all enjoy finding friendly folks who want to help us get from point A to B in life. And when you're out on the road riding in uncharted territory, sometimes finding those places and faces can be a real guessing game. But now you can find thousands of places ready to roll out the red carpet for bikers like you with the interactive map on the Sturgis Rider Friendly Establishments mobile app. See who's on your route, find out why they're place is worth a stop and share your experience with other bikers. This handy tool is a FREE DOWNLOAD on any Apple or Android device. Revolutionize your ride and download yours today!