If you ride a motorcycle, you already know that taking risks can be pretty rewarding. For experienced riders, you're probably also familiar with many ways to lessen that risk and keep yourself safer on the road. Right now riders heading to South Dakota's Black Hills for the 80
th
annual Sturgis Motorcycle Rally are wondering how to mitigate risk and do Sturgis in the midst of the COVID-19 pandemic.
Naturally, everyone's got questions.
Is the Sturgis Motorcycle Rally cancelled? What activities are planned? What can I do to stay safe?
Read on to get answers to these questions and find how you can best navigate Sturgis during COVID-19.
How can I keep up with updates on this year's Sturgis Motorcycle Rally activities?
Since the Sturgis Rally is a regional event put on by many different venues and organizations, and not owned by any one entity, it can be hard to keep track of how this pandemic is affecting the rally as a whole. Luckily, Sturgis.com has been keeping an updated list of all the Sturgis Rally venues that have publicly stated their position on this issue.
In addition, Sturgis Buffalo Chip® President Rod "Woody" Woodruff has been releasing weekly videos to keep fans updated on the venue's plans. He says that the Buffalo Chip is planning to move forward with the Sturgis Rally.
What are some activities that I'll be able to participate in this year?
Since the beginning, motorcycles, friends and fun have been at the heart of everything Sturgis Motorcycle Rally. COVID-19 won't be changing that. Here are a few of the activities you can look forward to this year.
Riding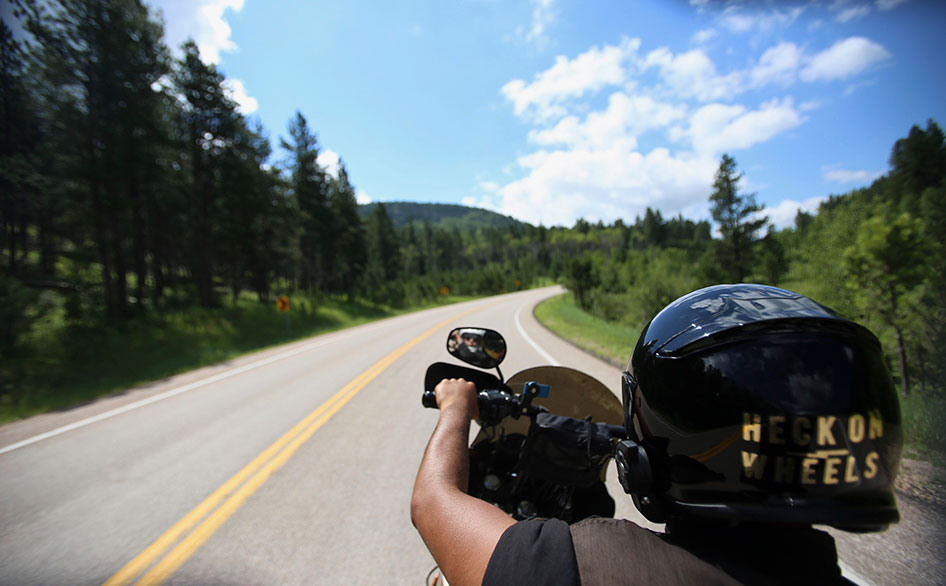 Riding a motorcycle is the ultimate social distancing, and there's no better place to ride than the Black Hills of South Dakota. But with so many beautiful roads and iconic bucket-list destinations in the area, it can be hard to know where to begin.
Taking part in one of the Buffalo Chip's signature group rides takes out some of the guesswork while providing unrivaled camaraderie, chances to ride with celebrities and opportunities to learn more about Black Hills history. Learn more in the links below!
In addition to group rides, here are a few rider favorite routes for you to explore on your own.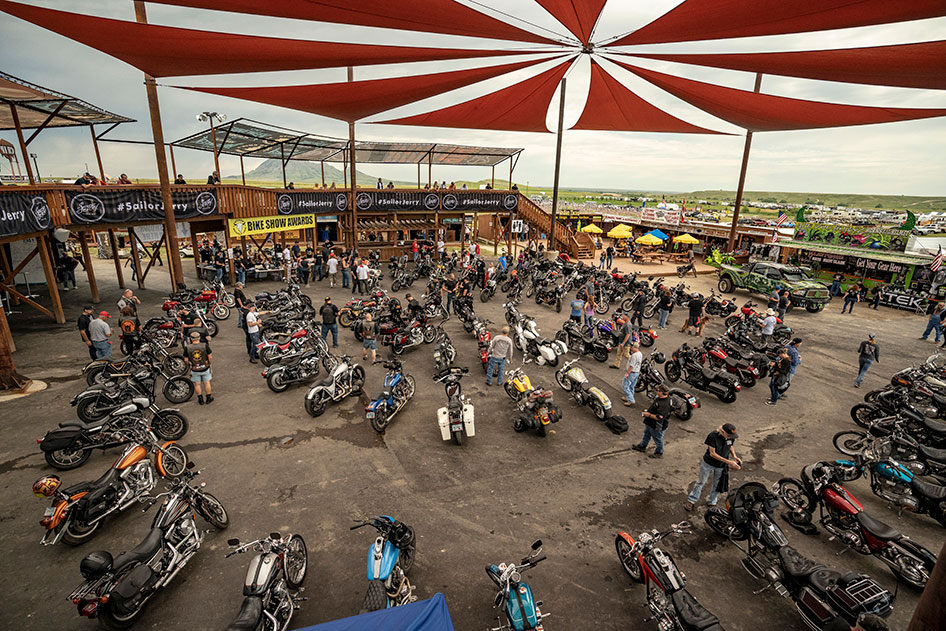 The custom scene lives at the Sturgis Buffalo Chip, with different shows happening daily. Every single one of these is free for open-air public viewing, and many offer valuable prizes for winners.
Bikini Beach Games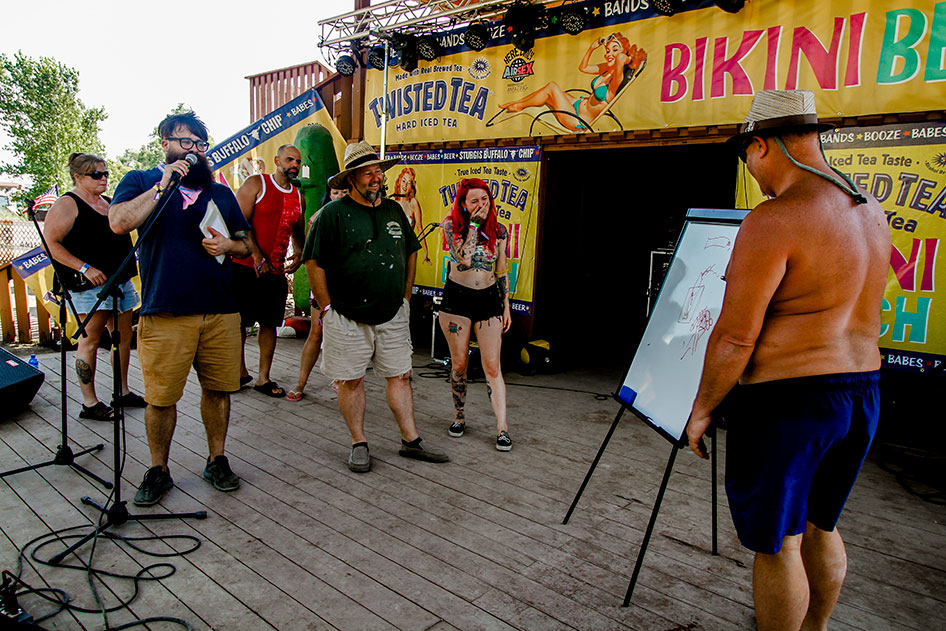 Take part in some off-the-wall fun every afternoon during a series of crazy contests on the Bikini Beach Stage all hosted by comedian Chris Trew.
Contests include:
Dick Pictionary
Beers & Burps Contest
And more
See Chip daily schedule for contest times.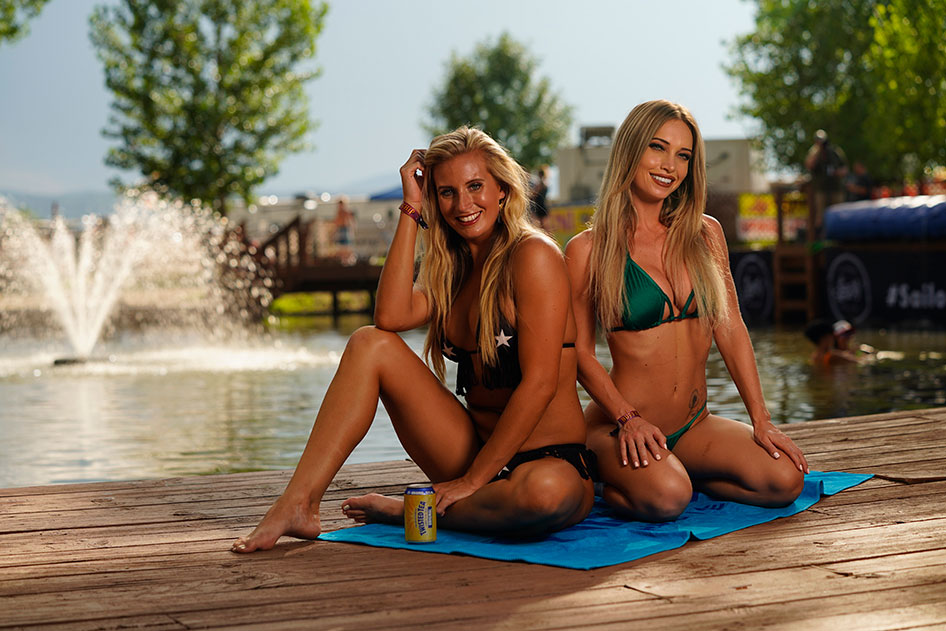 Outside of contests and entertainment, you can soak up the sun on one of the lounging decks, take a dip to cool off, throw back some cold drinks from the cabana bars or take in the stage action from a table on the patio.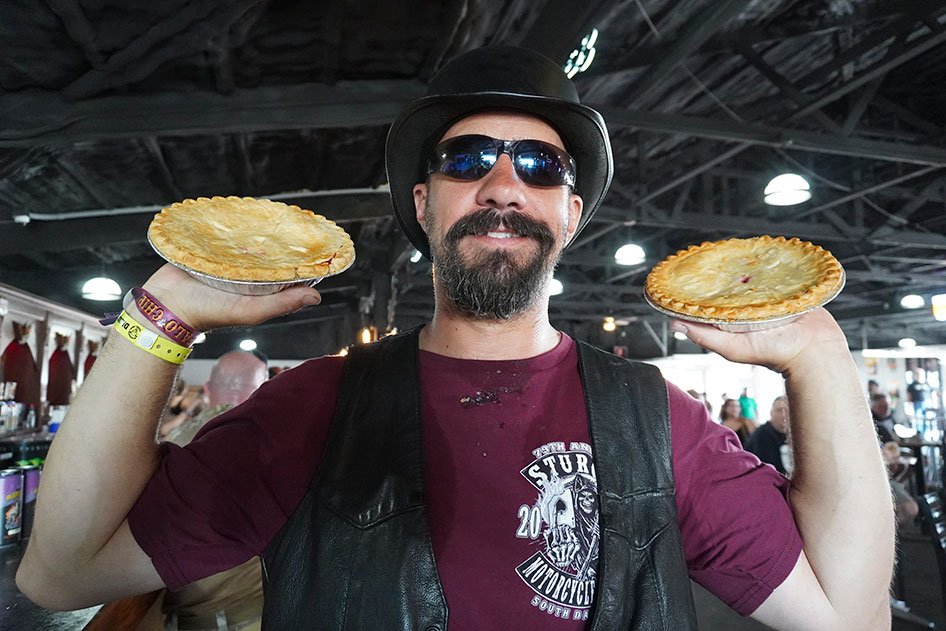 Strut your stuff or show off your skills during daily Biker Games hosted by Tumbleweed on the Big Engine Bar Stage at the Buffalo Chip's free-access CrossRoads.
Biker Games include:
Arm Wrestling Contest
Best Beard Contest
Cherry Pie Eating Contest
Stud Contest
And more!
See Chip daily schedule for contest times.
Attending Sturgis during a COVID-19 year is something you'll remember forever. Why not commemorate the trip with a tattoo? The artists at the Buffalo Chip Tattoo Cafe can ensure you get awesome artwork in a sanitary environment right on site at the Chip.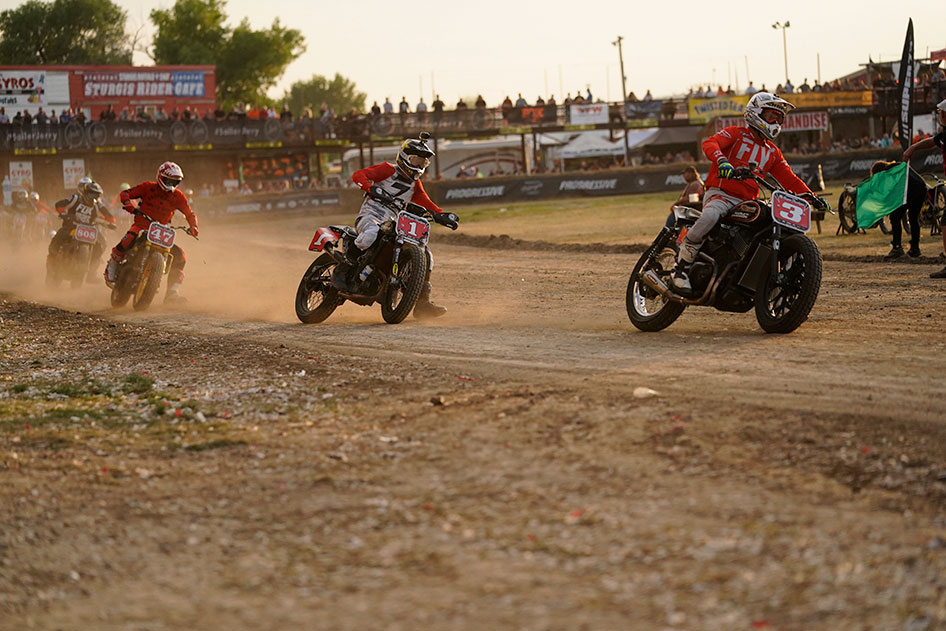 The Sturgis Buffalo Chip's Moto Stampede will be the epicenter of Sturgis rally racing events. This annual race series features multiple days and disciplines of races. Show up and be part of American Flat Track races, Street Drags, Hooligan races, Mini Bike Races and more!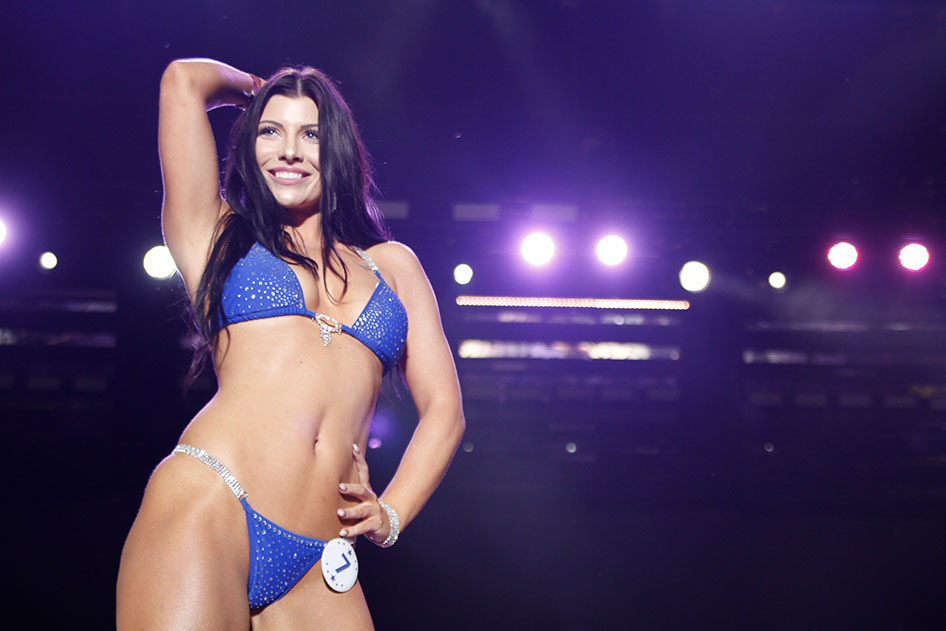 The Chip hosts three rounds of the Miss Buffalo Chip Pageant every night of the Sturgis Rally. Roll on up and rev your engines for the luscious ladies of the International Bikini Team as they compete for the title of Miss Buffalo Chip.
The Takeover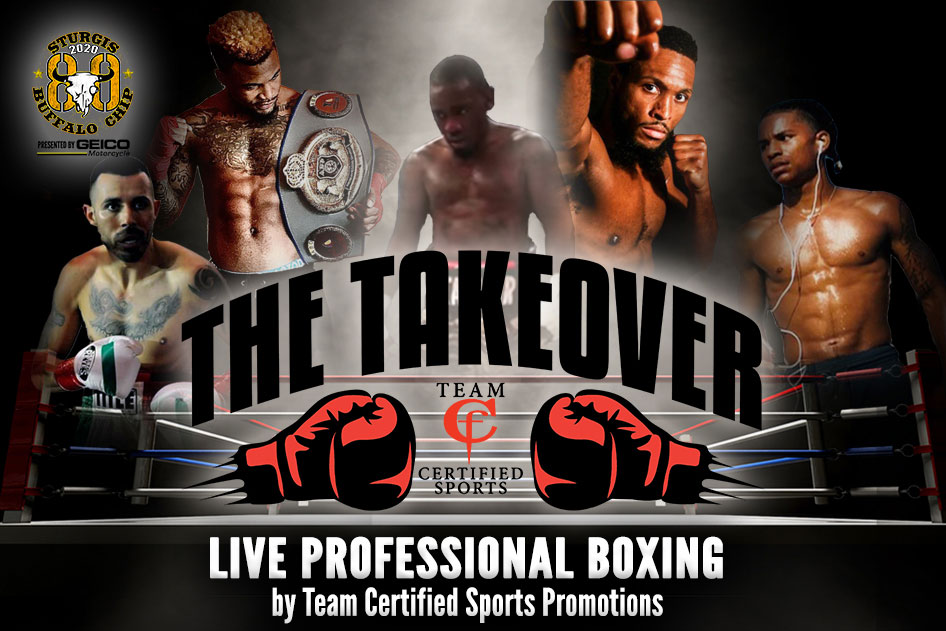 Experience a one-two punch that'll leave you seeing stars when The Takeover kicks off a heart-pounding night of entertainment in the Buffalo Chip amphitheater on Saturday, Aug. 8. Take your place ringside in the Kinison Playground for this sanctioned professional boxing event, brought to you by Team Certified Sports. Here, you'll see some of boxing's most ferocious competitors go toe-to-toe during two ABO title fights that will be broadcast live worldwide through Adversary Sports Entertainment.
Shopping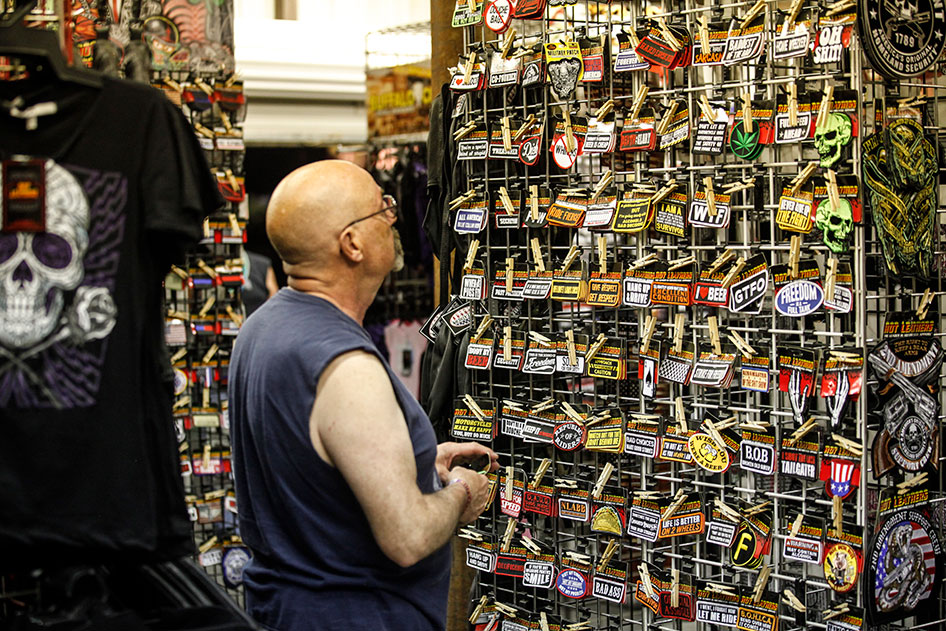 Looking to grab a bite that will fuel a night of partying? Wanna trick out your ride by installing some new accessories? Need to pick up a souvenir to remember your vacation by? You'll find every item and service you could every dream of by visiting the friendly vendors who set up shop at the Buffalo Chip during the Sturgis Motorcycle Rally.
Relax at Your Campsite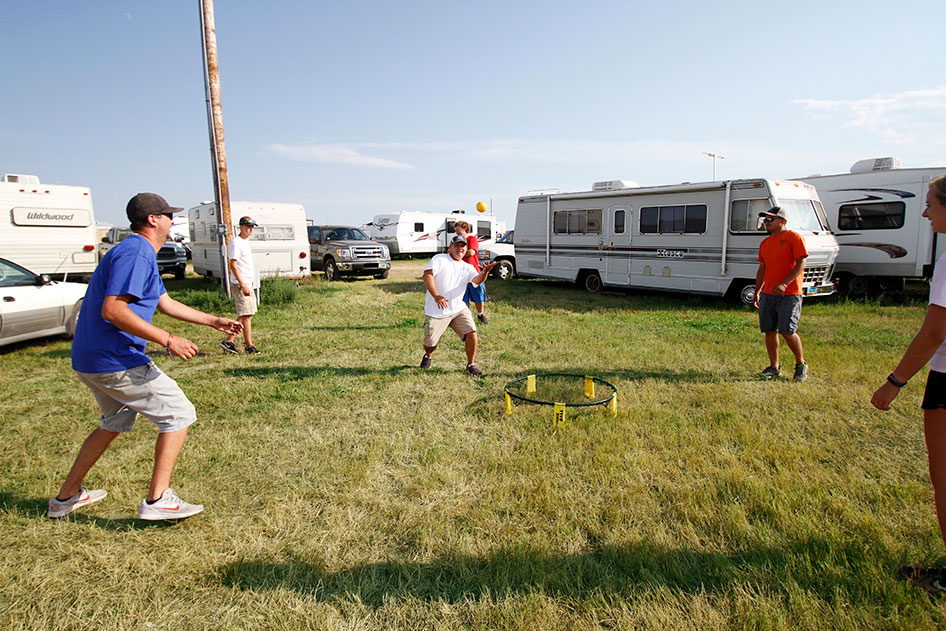 The Buffalo Chip Campground's 600 acres provide plenty of room for you to spread out. Some spontaneous fun at your campsite can be just as fun as any planned activity. It's the perfect place to relax, play games and enjoy some great people watching.
How can I avoid crowds?
Of course, places like Mt. Rushmore, Crazy Horse, Deadwood's Historic Main Street and others are well worth a stop, but because they are well known, you should expect that lots of other bikers will be there when you arrive.
Find Hidden Gems
If you're looking to have a quieter day and fight fewer crowds, the Black Hills area is also full of amazing hidden gems you'll want to discover.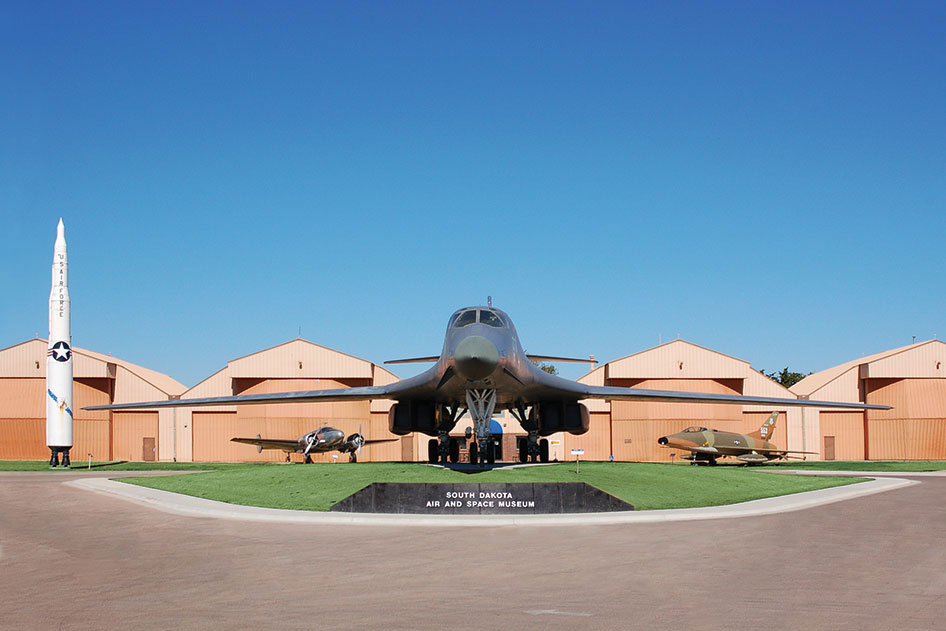 Here are a few good ones:
Ride While Others Rest
It's fun to be spontaneous, but sometimes a little pre-planning can go a long way. If you're headed out to top riding destinations like Spearfish Canyon, Needles Highway, or Iron Mountain Road, the earlier you can leave, the better.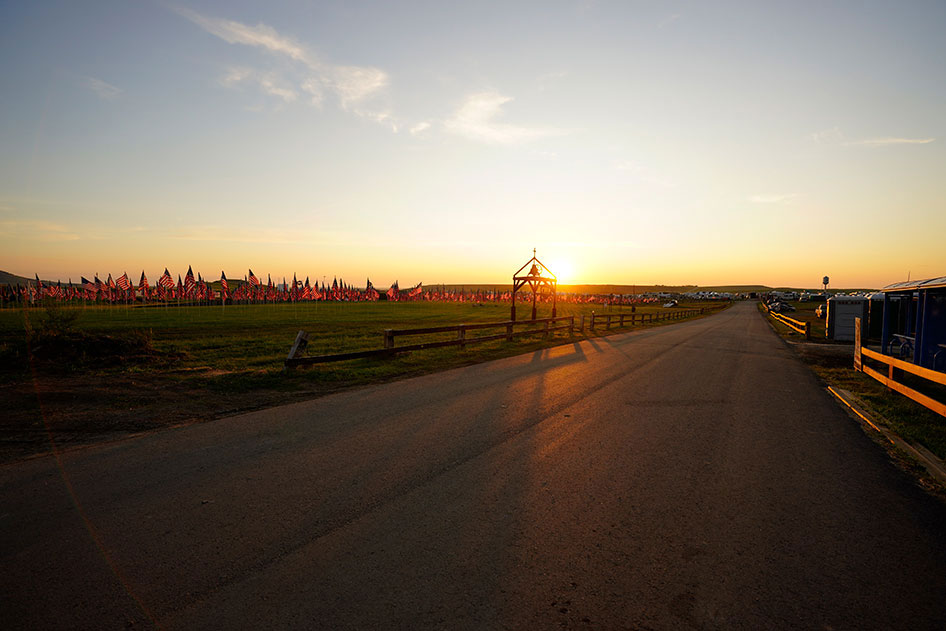 Roads going in and out of some of the area's most happening destinations like the Sturgis Buffalo Chip often are empty and quiet during the first hours of daylight.
What can I do to keep myself and others safe?
There are many measures you can take to help you have a safe trip to Sturgis during COVID-19, and many of them come down to using plain ol' common sense.
Wash Your Hands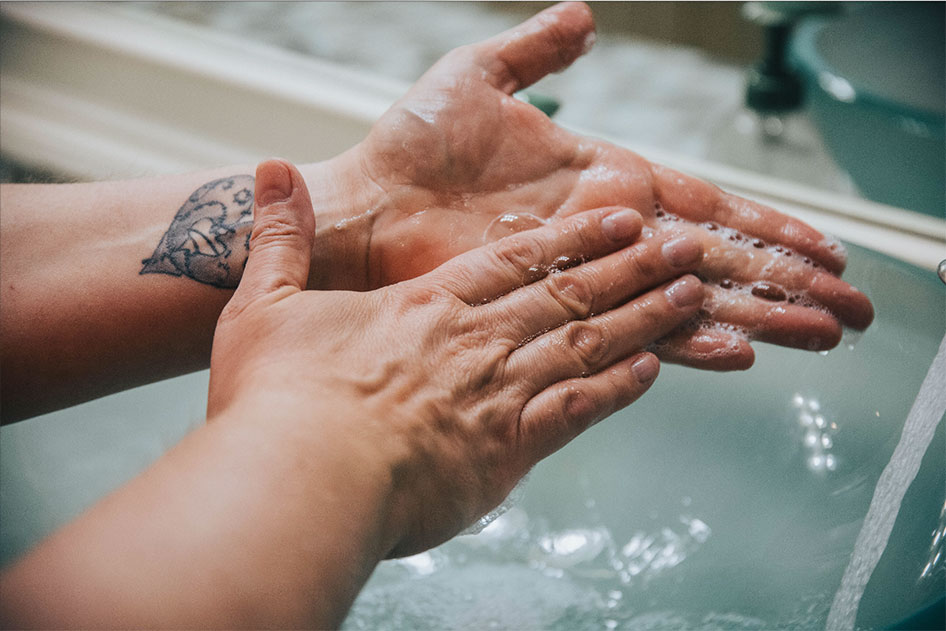 Honestly, washing your hands is something you should be doing whether there's a virus going around or not. But it's an absolute must right now. The CDC recommends doing so often with soap and water for at least 20 seconds, especially before you eat or after you've been in a public place, blown your nose, coughed, sneezed or used the bathroom.
For the times when you don't have direct access to soap and water, a hand sanitizer that contains at least 60 percent alcohol will do the trick. (More on that a little later.)
Unless you've recently cleaned your hands one of these ways, avoid touching your eyes, nose or mouth.
Avoid Close Contact with People Who Are Sick
Again, this goes without saying, but it is important to keep a safe distance between yourself and someone who is sick. The CDC recommends 6 feet.
Maintain Proper Social Distancing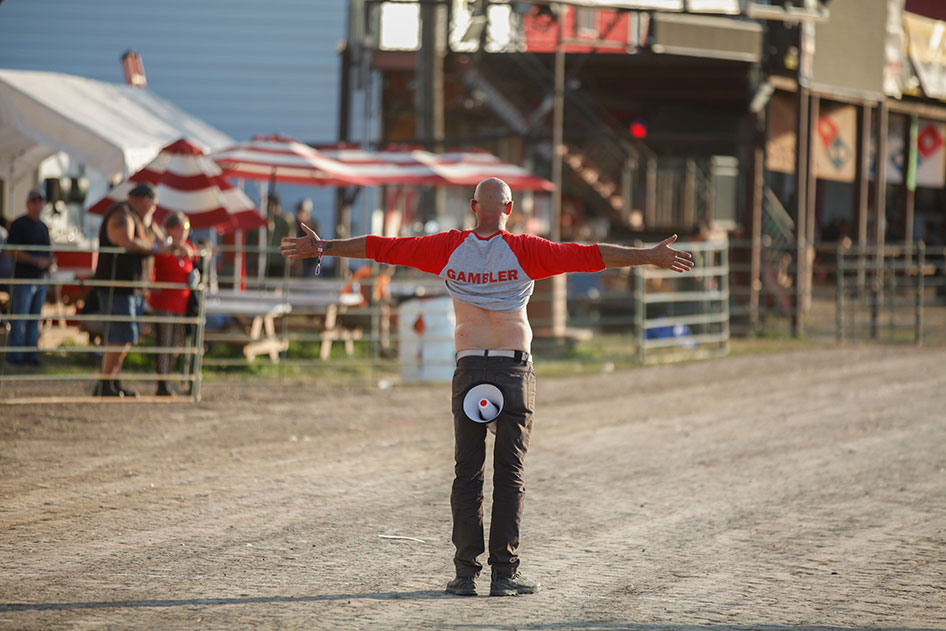 You should also keep a 6-foot distance (approximately 2 arms length) between yourself and others when interacting with someone outside of your immediate group.
Wear a Mask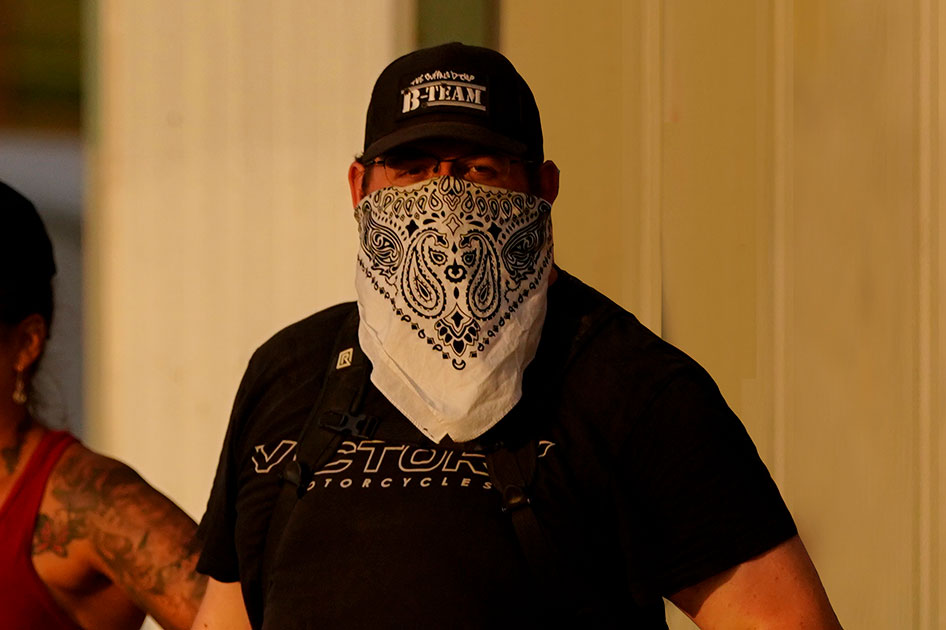 Wearing a cloth face covering when out in public can prevent others from becoming sick. It's recommended you wear one in case you are sick but not showing symptoms. It doesn't have to be anything fancy. You can easily cover your mouth and nose with something as simple as a bandana.
Cover Your Coughs and Sneezes
If you cough or sneeze be sure to cover your mouth and nose with the inside of your elbow.
Clean and Disinfect
If you see something that's dirty in your own personal area, clean it with soap and water, then disinfectant. Frequently touched surfaces-things like your phone, keys and purse–should also be something you clean and disinfect daily.
Is there anything special I should pack?
In addition to the items you might already have on your festival packing list, there are a handful of things you'll want to bring along to help maintain the safety of yourself and others.
Personal Use Mask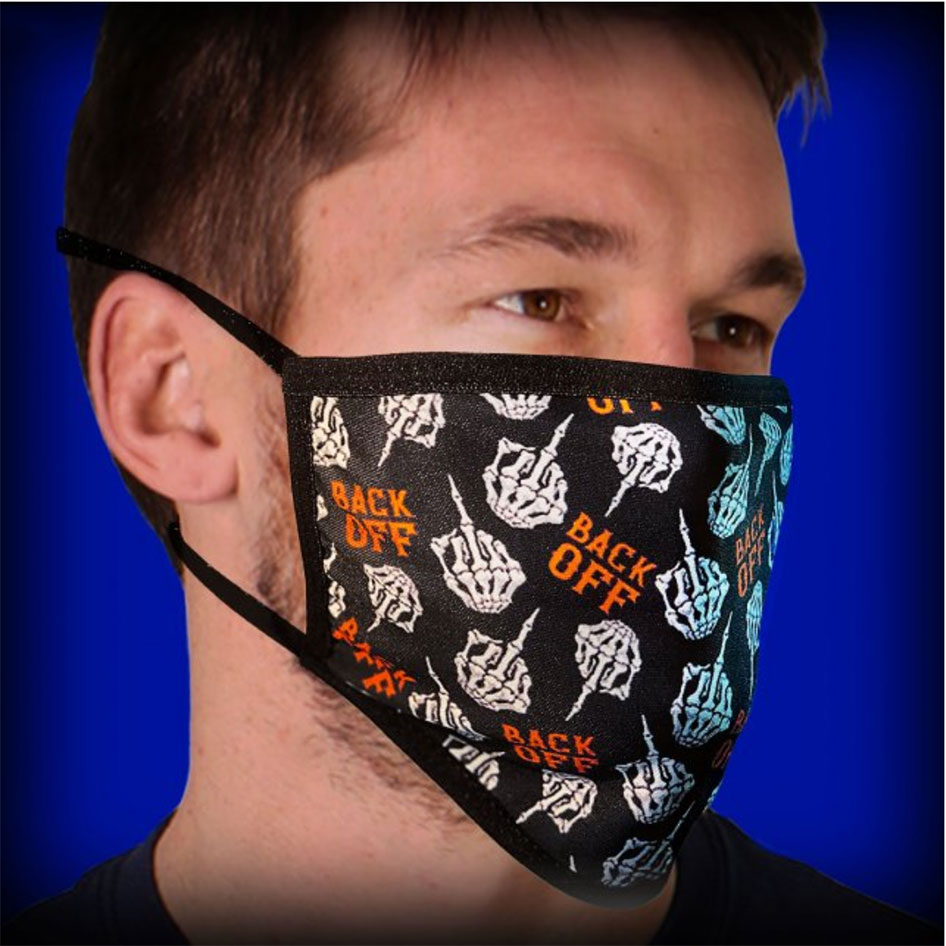 As mentioned above, wearing a mask in public can prevent you from unknowingly spreading COVID-19 to those around you. Just like you'd look out for your brothers on the road, you can look out for the safety of those around you by wearing a mask. If you haven't gotten yourself one already, you can find them in an endless number of designs to fit your personal style.
Here are some of our favorites masks from our friends at Hot Leathers.
Sanitizer
You can be certain venues like the Buffalo Chip will have protocols in place to ensure the cleanliness of surfaces in public areas such as bars and bathrooms. But you'll need to make sure you're doing your part to keep yourself and your own spaces cleaned and sanitized.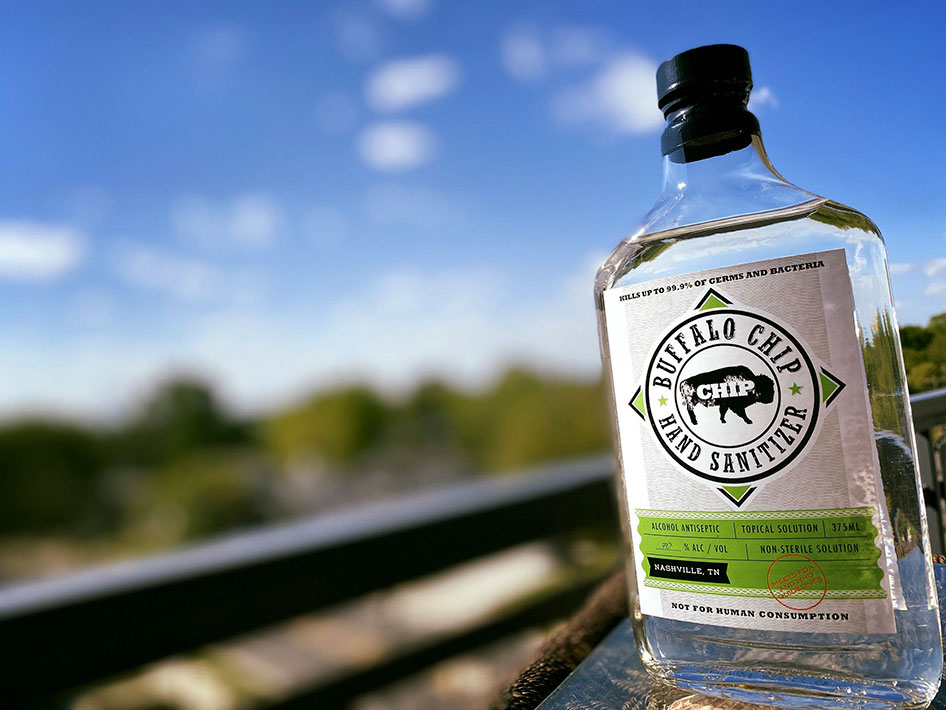 Liquid sanitizers like Buffalo Chip Sanitizer are a must-carry as they can be used to create hand sanitizer, disinfectant spray and even homemade disinfectant wipes. Order yours online now and use promo code BC1001 to take $2 off your order.
Don't worry, if you forget yours at home, you'll be able to pick some up at locations throughout the Buffalo Chip Campground and the Black Hills.
Credit or Debit Cards
Normally, cash is king during the rally, but that will likely change this year. The world has largely switched over to cashless transactions, which means you can expect many businesses and vendors to be taking payments in plastic only. If you're worried about getting stuck with unwanted interest, make sure you bring a debit card. If you want to rack up rewards points, credit is the way to go.
Whichever you choose, make sure you've got money or credit available in your account before hitting the road.
What if I have other questions?
This article is part of a larger "How to Do Sturgis" series. If you've never been to the rally before, there's a good chance some of you other questions might be answered in one of these articles:
Buffalo Chip President and Founder Rod "Woody" Woodruff has also answered many recent questions related to COVID-19 in the blog Woody Answers Your Recently Asked Questions.
Still looking for answers? Shoot us additional questions in the comments below!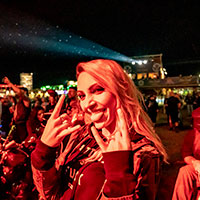 Presented by the Sturgis Buffalo Chip
Known as The Best Party Anywhere®, the Sturgis Buffalo Chip believes festivals should be fun like a high five, reenergize you like a broken rule, and romance you like someone you just met and have to take home.
This nine-day festival of concerts and motorcycle events promises to bring you exciting events like flat track races and live performances from artists like Aerosmith, Willie Nelson, Five Finger Death Punch, Kid Rock, Rob Zombie and many more.
Find out more or get passes to the Best Party Anywhere at www.buffalochip.com and find out why it continues to be one of the most televised festivals in the world.