There is a consistent and enduring fascination with the roots of motorcycling. Vintage bikes and replications of classic styles are a driving force in the industry today. It's funny, but often a rusted-out old chopper will draw a larger crowd of onlookers than a modern, futuristic-looking build. Is it nostalgia? Is it old-school charm? The only thing for certain is that throwback culture is alive and well in 2021.
Throwback and vintage cycle styles are not likely to fall by the wayside in Sturgis anytime soon thanks to two local shops keeping the fascination alive. Snap Fabrications and Sasha's Cycles of Sturgis are fronting a modern-day renaissance of the classic motorbike aesthetic.
Vintage and old school vibes are not only appreciated, they're replicated
Joe Mielke of Snap Fabrications recently replicated a classic piece of motorcycle history. In winter of 2021, Joe was approached by J&L Harley-Davidson in Sioux Falls to commemorate the 50th anniversary of the unique 1971 FX Super Glide. The task – to recreate the iconic styling of the '71 Super Glide on a brand-new 2021 Harley-Davidson Softail. Joe happily accepted, and J&L shipped over a 2021 Softail for the build and a 1971 Super Glide to use as inspiration and reference.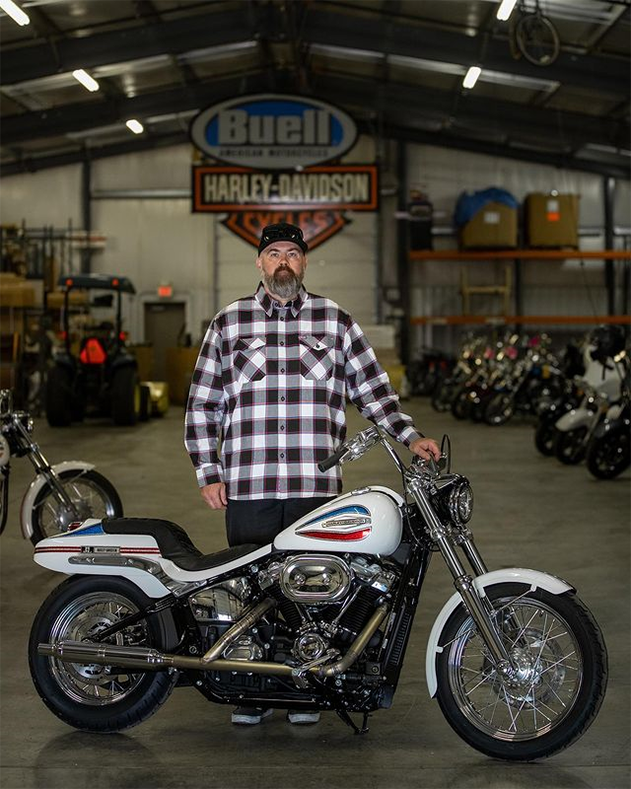 Joe is first and foremost a fabricator. He has been fabricating motorcycles, parts, and tools for years. Two years ago, Joe moved his business to the front doorstep of the Buffalo Chip, a place he had been visiting every year for 22 years. Out of his shop at the Chip, he dug into the Super Glide project.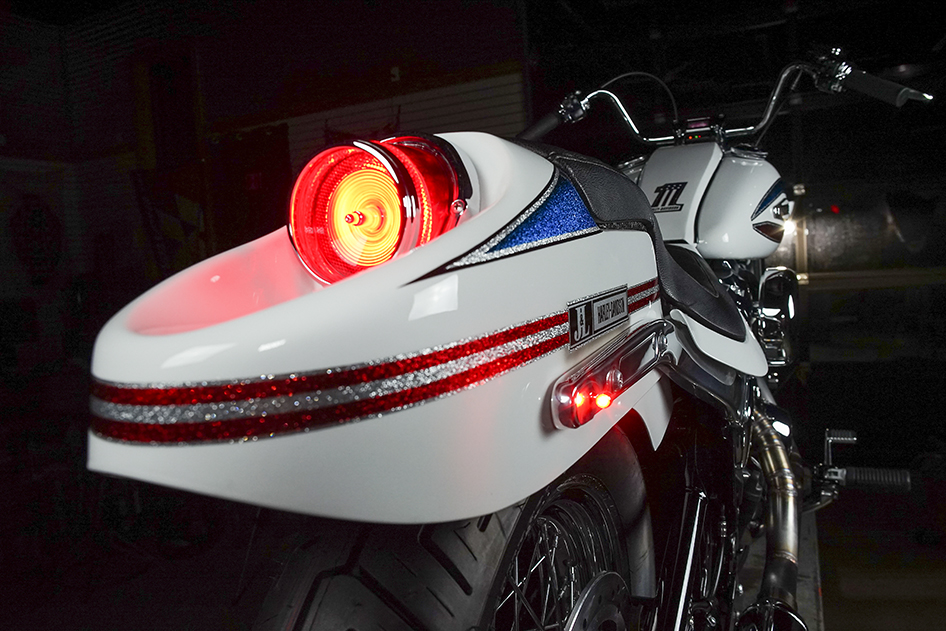 The focus of the iconic style of the '71 Super Glide can be summarized in two words – Boat Tail. Recreating the unique "boat tail" rear end on the '71 required a complete custom fabrication of the piece. Many of the other body parts, including the seat, seat pan and all the brackets also needed to be made from scratch. Joe rounded out the build with vintage parts from a '71 that he was able to track down, like the handlebars and the front fender. After months of grinding, shaping, hammering and struggling to make the boat tail fit on a frame with completely different geometry and design, the 2021 Super Glide was completed.
The bike Joe ended up with upon completion is hard to tell apart from the '71 at first glance.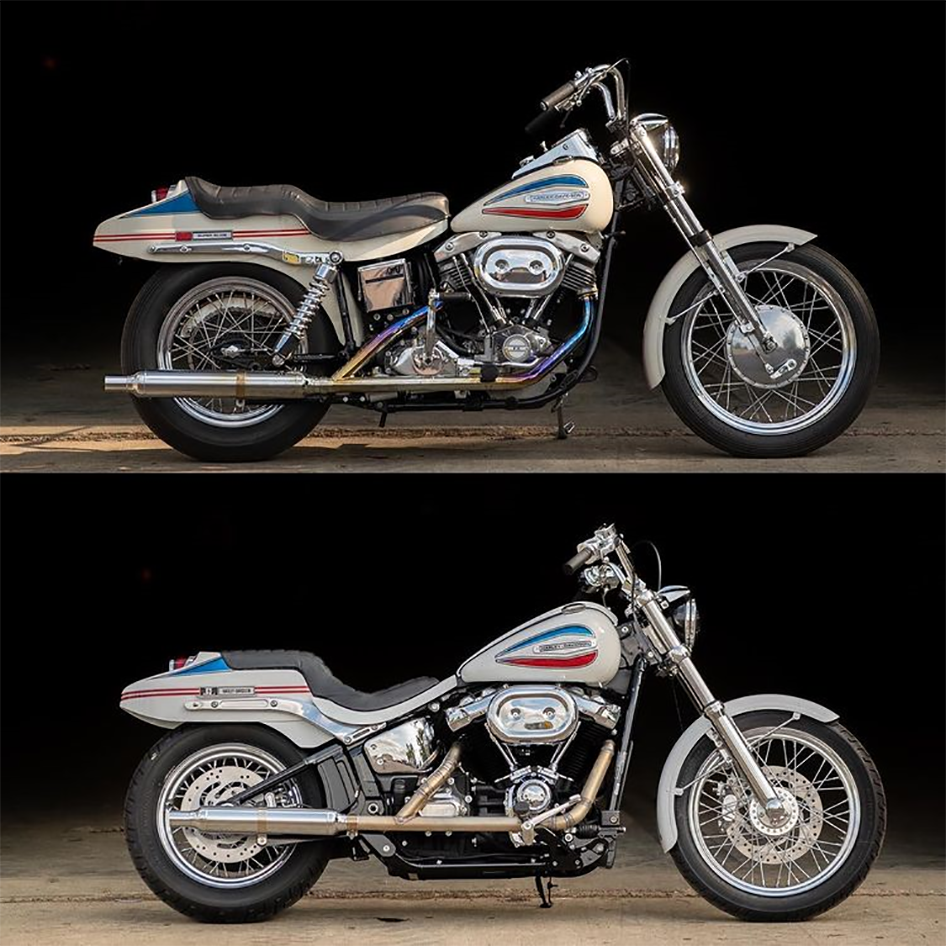 "It was supposed to be a situation where if it was going down the road and you knew what the '71 Super Glide looked like, you would assume that's what just went past. And if you tracked the guy down met them at a gas station and got a chance to look at it, you'd say 'wait a minute, this isn't a shovelhead, this is a new motorcycle!'"
The 2021 Super Glide was unveiled at J&L Harley-Davidson on July 9 to a positive response in person and across social media. Visitors to the Sturgis Rally will be able to see the bike in person at Snap Fabrications, located at the Buffalo Chip free-access CrossRoads, Aug. 8-10. The build will also make an appearance at a bike show that Joe is hosting, the FXR Show and Dyna Mixer at the Buffalo Chip CrossRoads on Aug. 8.
Going where vintage is celebrated, not just tolerated
Sasha Haleta is the man behind the vintage machines at Sasha's Cycles of Sturgis. As a teenager growing up in the sticks of eastern South Dakota, Sasha got into motorcycling by buying beat-up Hondas and Yamahas, fixing them up and then selling them for a profit until he saved up enough to buy himself a Harley.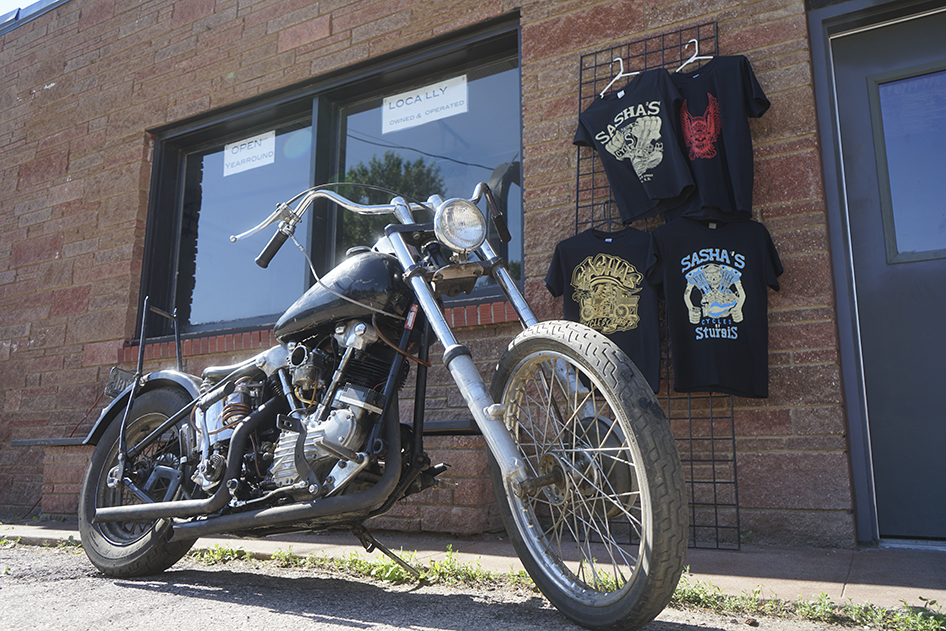 Motorcycles have always been a big part of Sasha's life, but seven years ago, he attended his first AMA swap meet and something just clicked. Shortly after, he quit his day job and began refurbishing vintage parts and motorcycles full time, selling his work through an online platform.
Online business was going well for Sasha, he was selling parts as far away as Australia and bikes as far as Japan, but something didn't feel quite right. In his hometown, no one really got it. No one understood vintage fever. Sasha recalls a time when he rode to the gas station on an older chopper that may have had rust on the springer front end, and received weird looks for it. Just over a year ago, he and his wife, Lindsay, made the decision to move their business to Sturgis.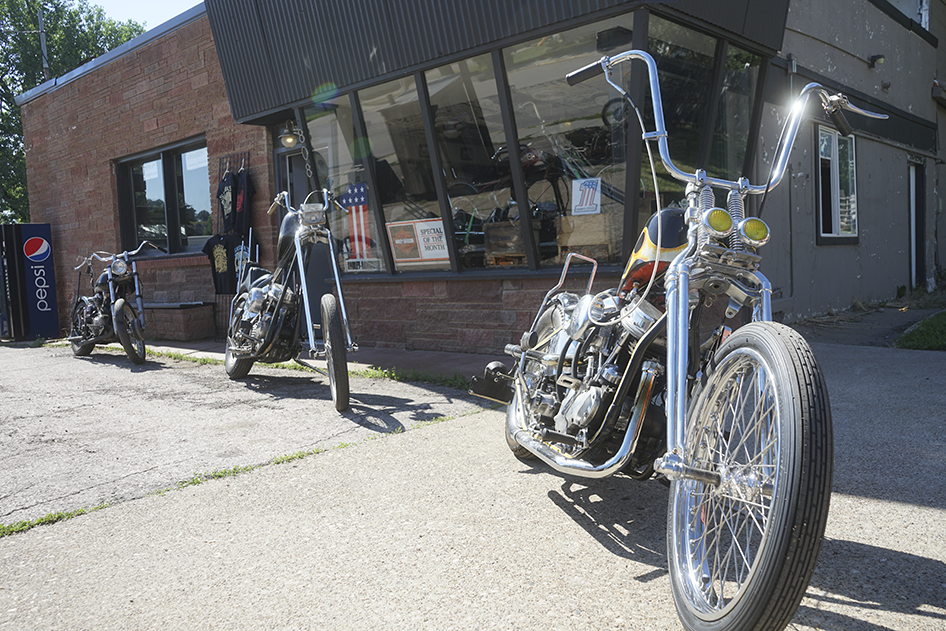 "We decided that we're going to go where we're celebrated, not where we're tolerated," said Sasha.
In April 2020, Sasha and Lindsay purchased a shop in Sturgis on the corner of Lazelle and Sly Streets and transported their online business to the center of motorcycle culture. Ever since, Sasha has been doing what he does best – transforming vintage parts and motorcycles into things of old-school beauty. And business has been good.
Sasha has several major projects he'll be showcasing at the Sturgis Rally. His '45 Flat Head build is a bike that was five years in the making, acquiring and refurbishing parts. He'll also be showing off an updated version of a bike that was featured in the February '78 issue of Easy Riders and a '52 FL that will be featured in Cycle Source Magazine this winter. The '52 will be put on display at the Sturgis Motorcycle Museum this year as well.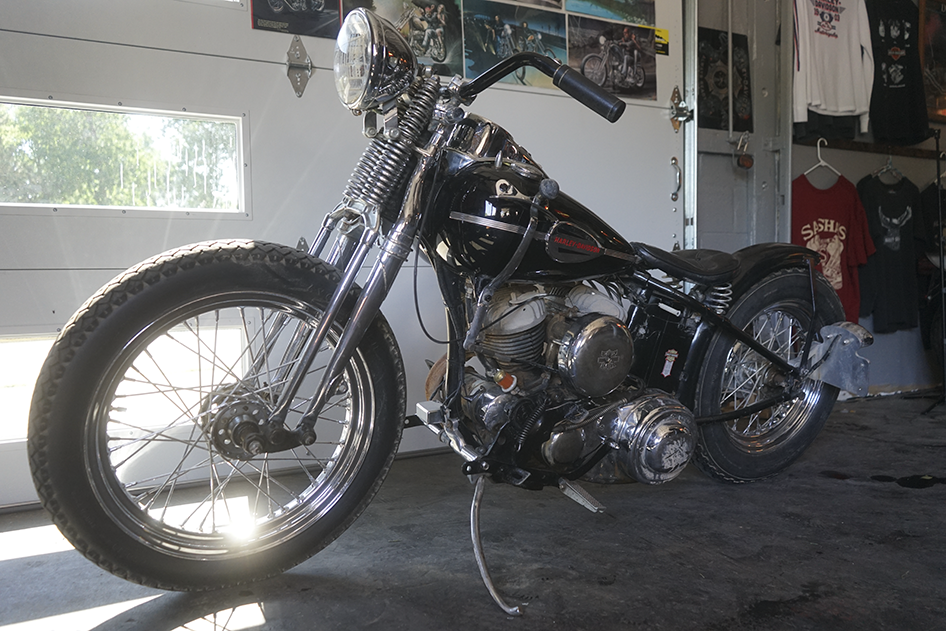 True to the old school lifestyle, Sasha will also be hosting the Sasha's Cycles Rodeo Games at the Sturgis Buffalo Chip's Camp Zero on Tuesday, Aug. 10. Sasha will be throwing a good-ol' time with games like cowboy barrel cross, rail ride, highway cones, weenie grab, slow races, barrel races, 100-yard barrel chug and more.
So if you wondered about it before, now there's proof: throwback culture is indeed alive and well at Sturgis. Learn more about the events Joe and Sasha are hosting at the 81st Sturgis Rally at BuffaloChip.com/EVENTS.