If you've got a couple hours to spend riding in South Dakota's scenic Black Hills, the long list of thrilling routes available to you make it nearly impossible to narrow your choices down to just one. Luckily, there's a loop that starts and ends right in Sturgis that combines several of the Black Hills's best riding roads. Ride along through Boulder Canyon, Highway 385, Nemo Road and Vanocker Canyon in this exhilarating video presented by the Sturgis Rider Friendly Establishment Mobile App, and you'll see why this route is a must ride!
Read on to find out more ride details!
Start: Sturgis, SD
End: Sturgis, SD
Riding Time: 1 ½ Hours (straight through during low traffic)
Distance: 55 miles
Skill Level: Moderate to Difficult
Boulder Canyon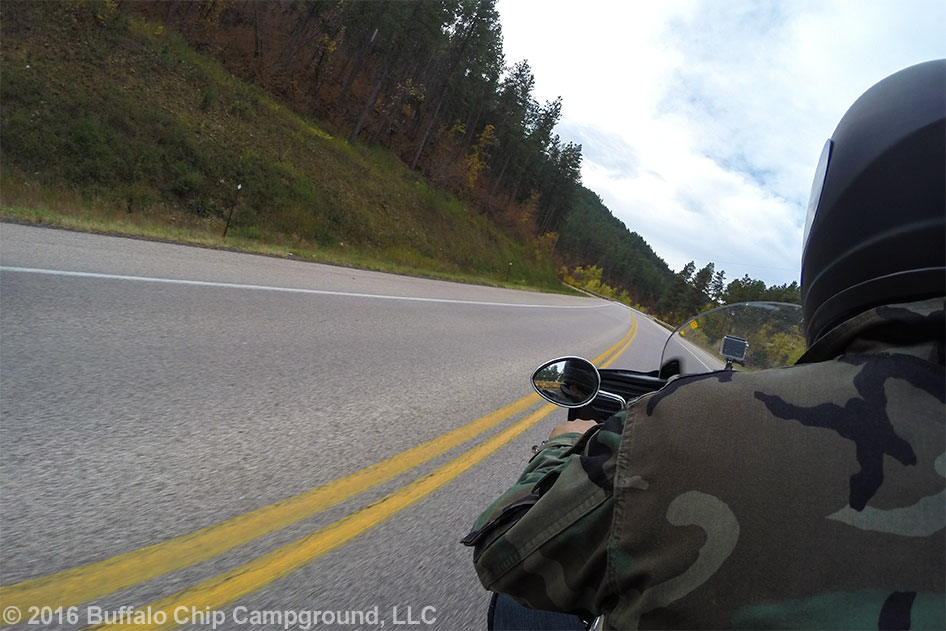 To get to the mouth of Boulder Canyon, head west on Lazelle Street (US Hwy 14A) out of the city of Sturgis. The short, 12-mile ride takes you through a high-walled valley with sweeping S-curves and beautiful open meadows before cresting the hill at the bottom of historic Deadwood's Main Street.
Deadwood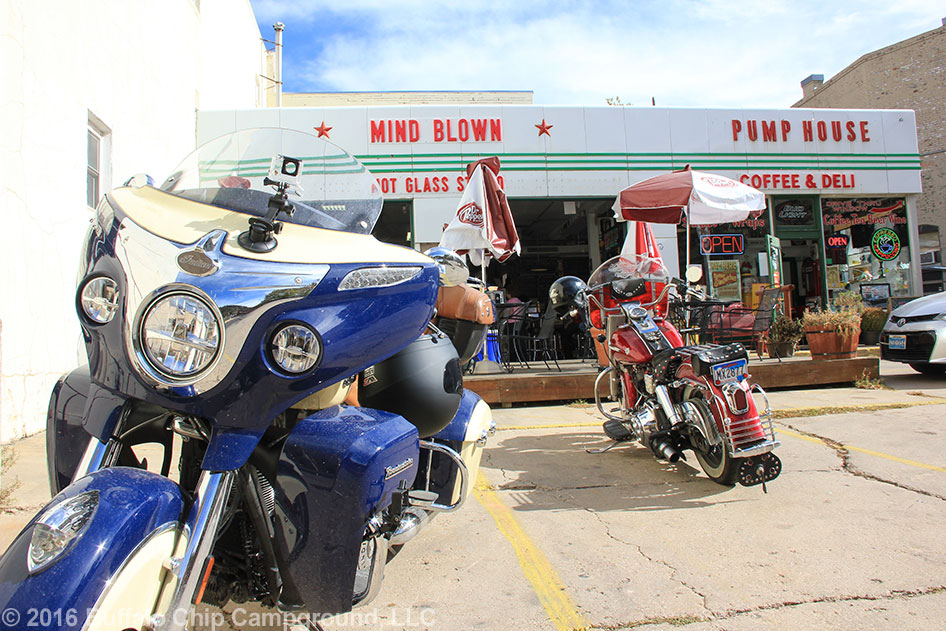 With rich history, Wild West aesthetic and plenty of rider friendly establishments, it'd be easy to spend a couple full days exploring the city of Deadwood alone. But if you're just needing a short stop to stretch your legs or grab a bite, the Pumphouse at Mind Blown Studio is a great option that keeps you right on the route. Parking is easy, and you can sit right on the patio, allowing for a quick in and out.
Rider Tip: Use the Sturgis Rider Friendly Establishments mobile app to get directions and more information on The Pumphouse and other rider-friendly stops along your route.
Highway 385
Following Sherman Street (Hwy 85) through Deadwood, you'll pass through Pluma where you'll find the intersection with Hwy 385. A turn south (left) takes you on a short, but sweet, ride over Strawberry Hill.
The big Ferris Wheel at the old Boondocks marks the end of your eight-mile ride down 385 at the top of Nemo Road, where you'll turn east (left).
Nemo Road
The 12 miles of two lane that bring you from Hwy 385 to the entrance to Vanocker Canyon on Nemo Road are pure bliss. For most of the way, the road follows Box Elder Creek, taking gentle curves past towering canyon walls, dense stands of pine, old miner cabins and expansive open meadows that look like they came straight out of a postcard.
The turn into Vanocker Canyon comes just one mile before reaching the town of Nemo. If can spare a little time, a stop in this tiny historic town is well worth the detour.
Rider Tip: Use the Sturgis Rider Friendly Establishments mobile app to get directions and more information on friendly stops in Nemo like the Nemo Guest Ranch and General Store.
Vanocker Canyon
This loop saves its best for last, as the 17-mile leg down Vanocker Canyon Road (Forest Service Road 26) is arguably one of the Black Hills' most exhilarating. The twists and curves are more pronounced as you travel through this breathtaking three-canyon stretch that gives way to an exciting downhill plunge after about five miles.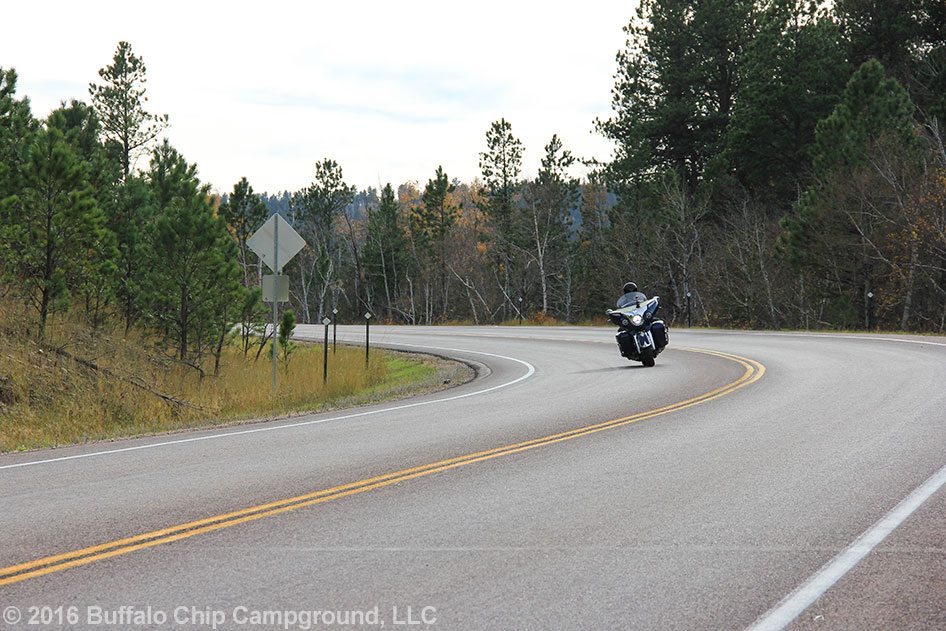 Enormous stands of birch and aspen provide spectacular vistas along the way, but don't let them pull your attention too far from the road, as it can be easy to come up quickly on others when you round the next curve.
Your loop will end as Vanocker Canyon Road enters the city of Sturgis at I-90 Exit 32, becoming Junction Avenue.
To find more great Black Hills Motorcycle Rides, be sure to check out It's All About the Ride – Black Hills Ride Guide!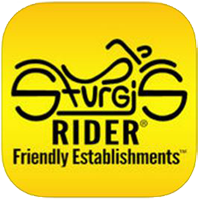 Presented by the Sturgis Rider Friendly Establishments Mobile App
Look…we all eat, we all sleep, and we all enjoy finding friendly folks who want to help us get from point A to B in life. And when you're out on the road riding in uncharted territory, sometimes finding those places and faces can be a real guessing game. But now you can find thousands of places ready to roll out the red carpet for bikers like you with the interactive map on the Sturgis Rider Friendly Establishments mobile app. See who's on your route, find out why they're place is worth a stop and share your experience with other bikers. This handy tool is a FREE DOWNLOAD on any Apple or Android device. Revolutionize your ride and download yours today!
What are some of your favorite Black Hills motorcycle rides? Tell us in the comments below!