In 2014, the Sturgis Rider News team worked hard to provide you with a steady stream of interesting, informative and downright weird content. Our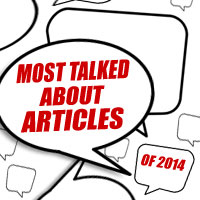 humble hope was to teach you something new and get a few laughs. Well, hot damn, we might have pulled it off, because there were a few articles you just wouldn't stop talking about! In case you didn't see them the first go 'round, here are the five most talked about articles from 2014.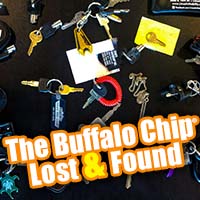 There are few worse feelings than having a cross-country road trip ahead of you and realizing you've misplaced your cell phone, driver's license or inflatable sheep. So we took an inventory of what remained when the last camper left the grounds to try to reunite lost items with their rightful owners.
I want to see the good, the bad and the weird that was left behind this year!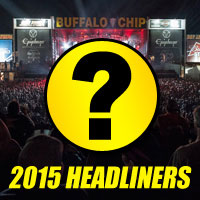 Recently the rumor mill has gone into overdrive regarding bands playing the Chip during the 75th Sturgis Rally anniversary, and speculation ranges all the way from AC/DC to Elvis Presley. The Buffalo Chip is working tirelessly to bring you the most epic lineup of Sturgis concerts the Rally has ever seen. Which of these bands do you think should be put into the Chip's lineup?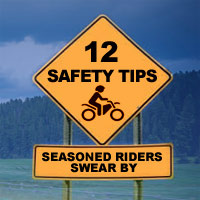 Living on the edge is part of what makes riding a motorcycle so gratifying. But when your safety is on the line, do you know everything you should about when it's important to play by the rules? This list includes motorcycle safety tips might just change the way you ride!
I want the best tips from motorcycle industry professionals and seasoned riders!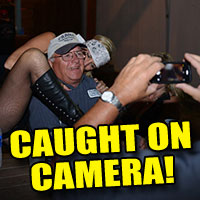 Late night parties, scantily clad women, drunken debauchery, crazy outfits, you name it—it's all captured here. Check out these 17 Sturgis photos that prove what happens at the Chip doesn't always stay at the Chip!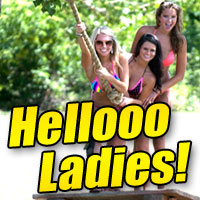 Hellooo Ladies…Meet the Chip's Finest Females!
Whether you like your ladies in leathers, covered in tattoos, playing an instrument or playing with fire, the best place to meet Sturgis girls who love having a good time is at the Best Party Anywhere™! Check out these photos of some of the bikini-clad beauties, mesmerizing musicians and fun-loving flirts who joined the party at the Buffalo Chip during the 2014 Sturgis Rally.
What kind of content would you like to see come from Sturgis Rider® Media in 2015? Let us know in the comments below!