It might seem obvious, but you can never be over prepared when you're heading out to camp at a festival, and The Best Party Anywhere® is no exception. The Festival Guide is a valuable resource to help you plan your trip and your entire experience, but unless your goal is to have a crappy time, there's a bunch of things you've just gotta have. Check out this essential packing list for the Buffalo Chip so you're prepared to party like it's 1981 once you arrive.
1. Shelter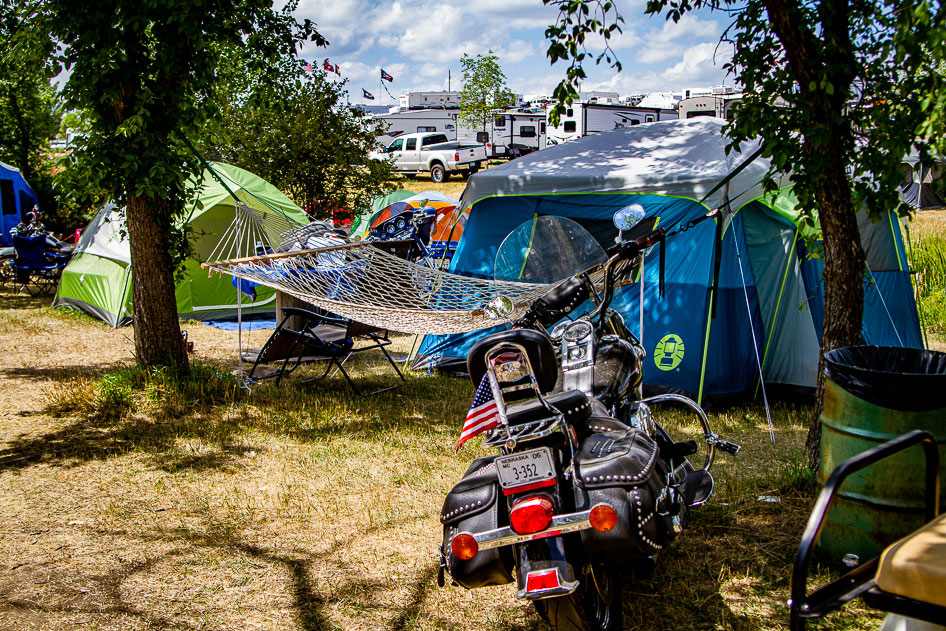 Lots of choices here, anything from a tarp, truck bed, teepee, tent, cabin or RV will do. Bring your own or rent from the Chip. You're on vacation. Make this your home away from home!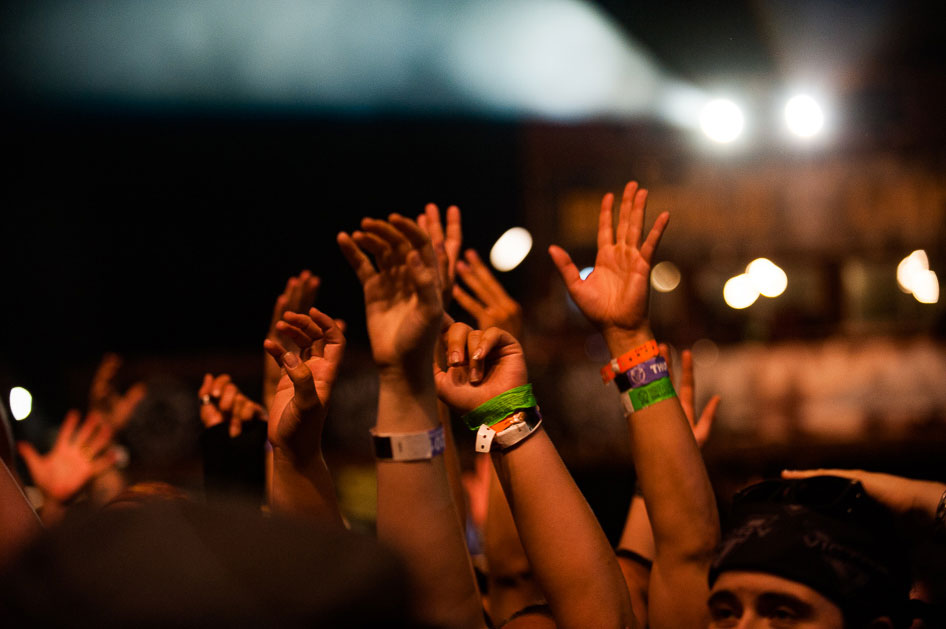 If you don't have this, you can keep on knockin', but you can't come in–not any further than the Buffalo Chip's CrossRoads, anyway. But as fun as this free-access area is, you really need to come inside the campground to get the full Chip experience.
3. Money
Well, duh. (It makes the world go 'round.) The use of credit and debit cards is encouraged in all places throughout the campground. All bars and most vendors operate on plastic transactions but there are some that only take cash.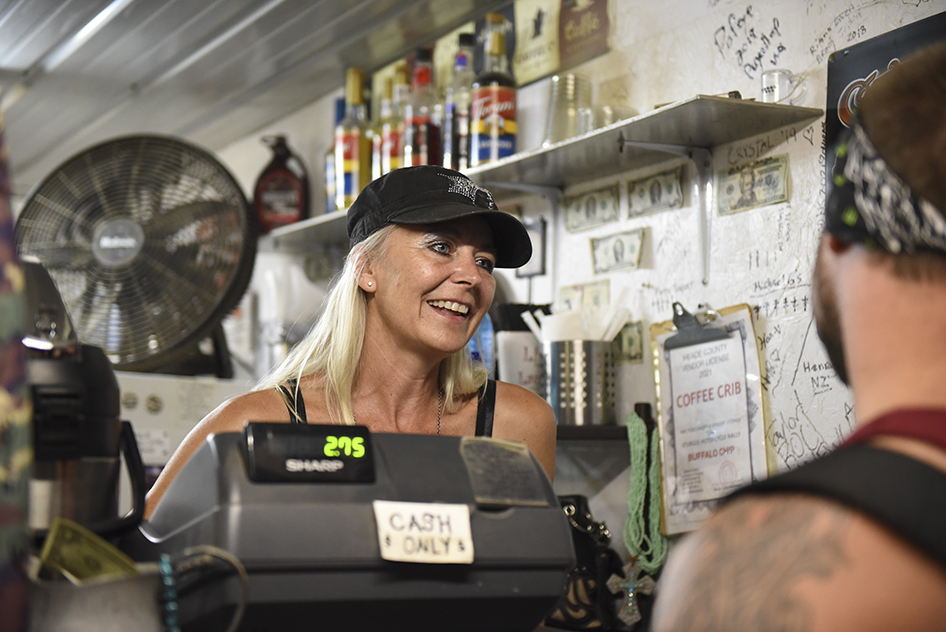 Check out these money-saving tips of the Chip to help stretch your dollar to the max.
4. Identification and Credit Card
Don't leave home without it. Stash a photocopy of it somewhere too. Your good time can come to a halt in a hurry if you need and you don't have it. You can't pick up your reservation passes without it. You also need the credit card that you used to make the reservation to pick up your passes.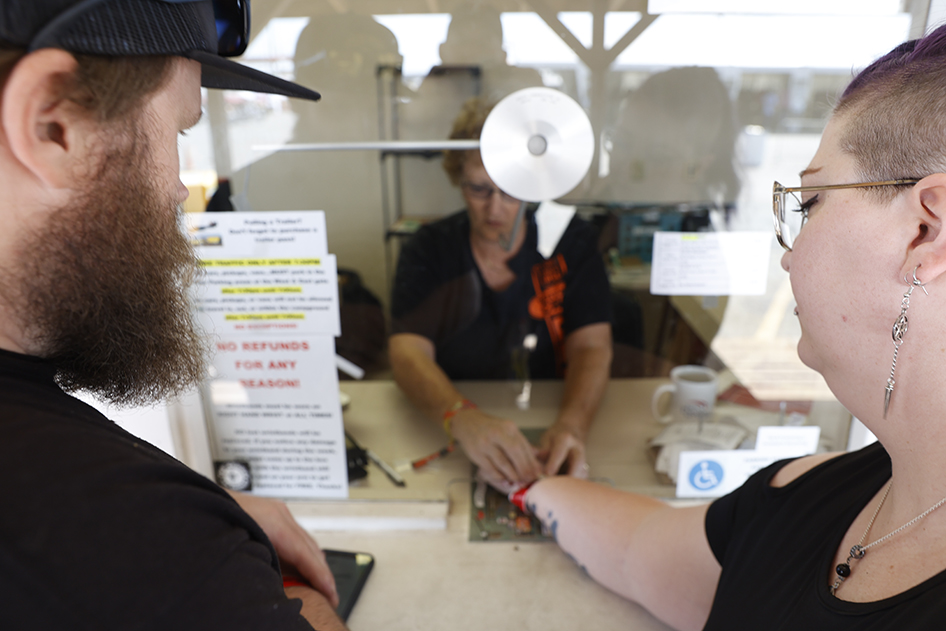 It can't be stressed enough– BRING ID and your credit card! If you lose yours, there's a good chance your mug will end up in the Buffalo Chip Lost & Found.
5. Bedding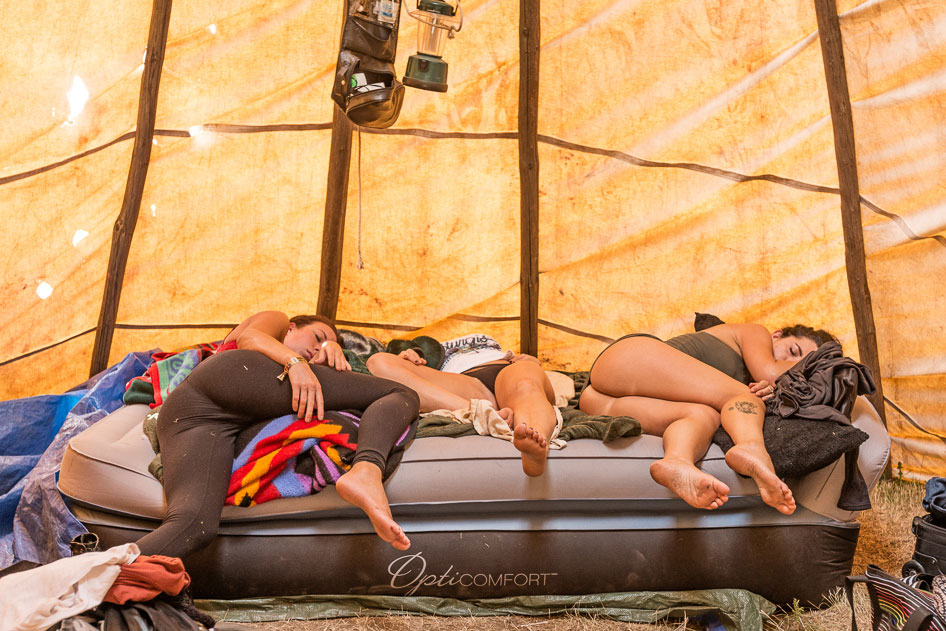 Blanket and pillow, sleeping bag, ultra-deluxe mega-thick air mattress or cot. Be comfortable and make your sleep count.
The Buffalo Chip General Store sells most of this stuff in case you forgot, but we advise you don't leave home without them.
6. Earplugs
Avoid hearing damage at concerts AND drown out the chainsaw-like snoring of your drunken festival roommate.
PRO TIP: These custom made earplugs from Future Sonics reduce sound levels evenly across all frequencies, rather than just muffling sounds like regular plugs. Learn more about these and 11 other festival game changers here.
7. Light
Head lamp, lantern, flashlight, cell phone… The more, the better.
8. Duct Tape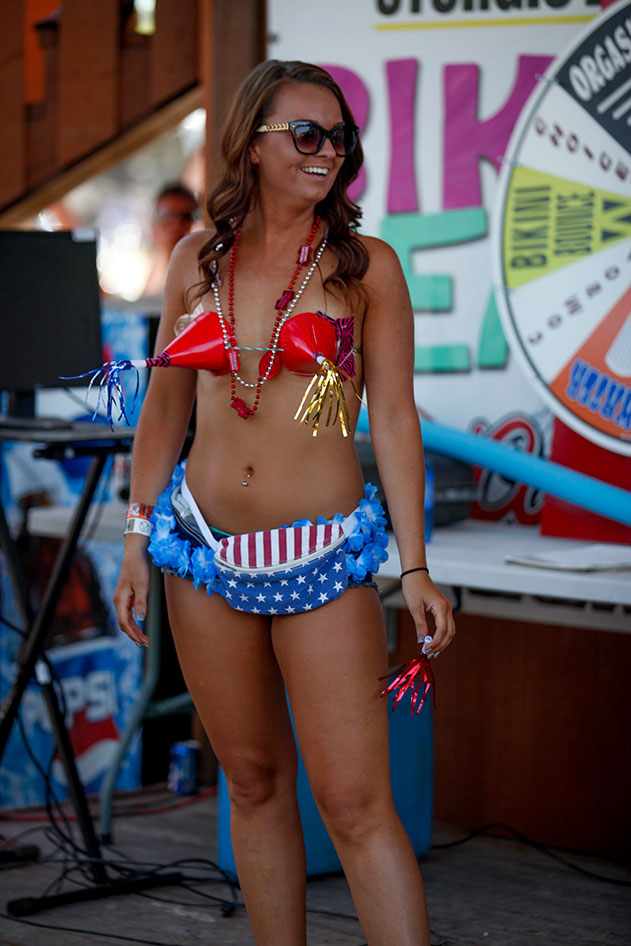 You can fix nearly anything with a roll of duct tape. You can make a stylish homemade bikini from it, too.
9. Sunscreen

It's going to be hard to party for nine days straight if you wake up the morning of day two redder than a lobster's tail. Protecting your skin = protecting your fun.
10. Rain Gear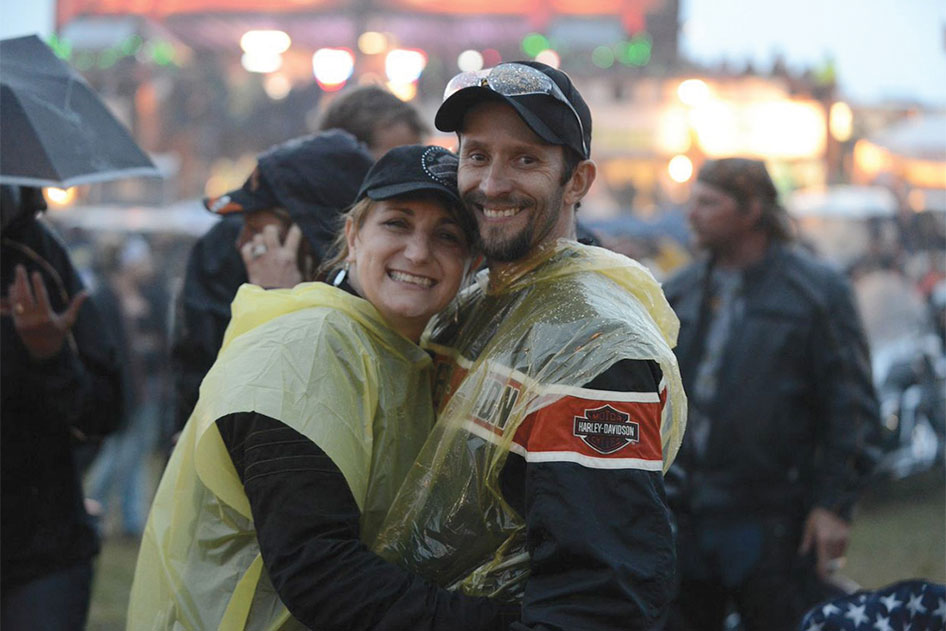 Even if you've spent months praying to the sun god, sacrificing beers and doing a sun dance, you should be prepared for things to get wet. Having a poncho, umbrella, rain boots or full rain suit will let you keep the party going even when Mother Nature tries to shut it down.
Learn more about how to prepare for South Dakota's sometimes unpredictable weather here.
11. Garbage Bags
Keep your campsite tidy, keep your clean clothes dry, quarantine your stinky clothes– there's no end to the uses for these essentials.
12. Camera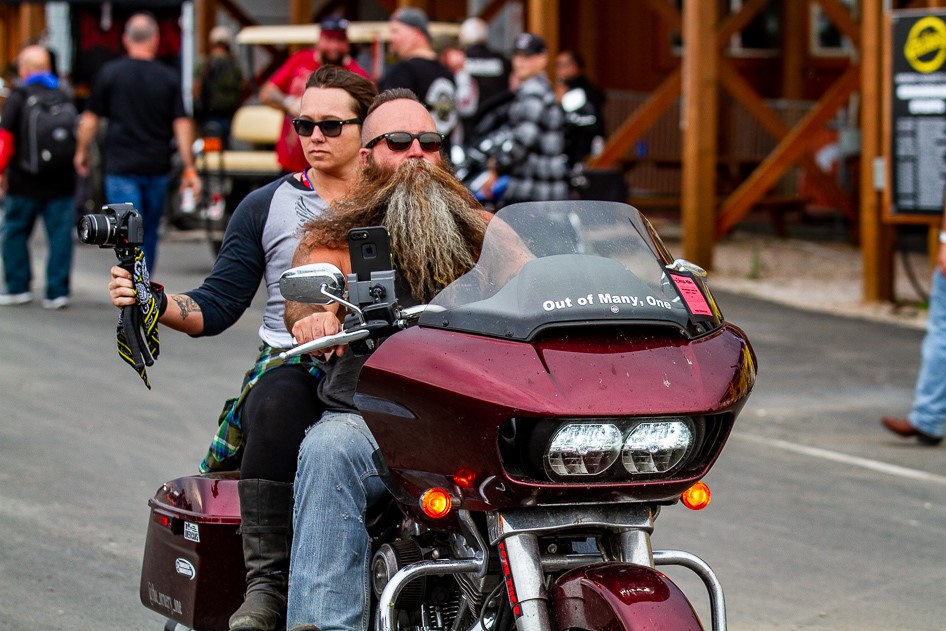 Smart phones take fairly high-quality photos these days, so this one is a bit optional, but if you want to prolong your battery life, bring a GoPro or a point-and-shoot camera.
13. Phone Chargers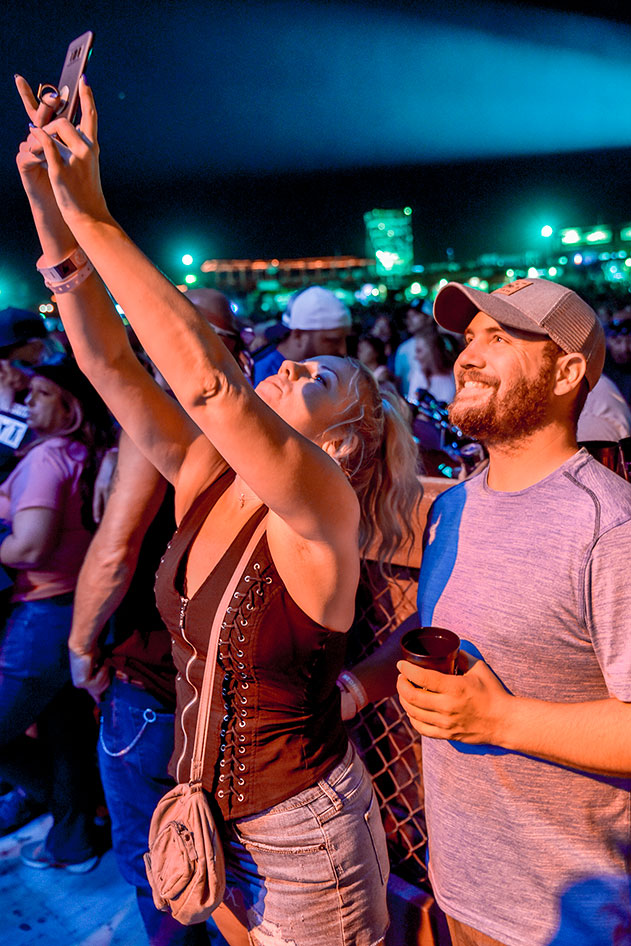 If your phone is your primary camera, then you're definitely going to need a few of these. Have one for your vehicle's cigarette lighter, one for a standard outlet and keep one or two portable battery cells on hand in case you can't find a place to charge or would rather not be tethered to an outlet.
14. Body Wipes
Jamming out in the sun will make you damn sweaty. While the Chip has two free shower houses with multiple stalls and vendor showers, you might not have the time or desire to hit them up with everything else going on. If you find yourself in that situation, body wipes will straight up save your life.
15. Camp Chair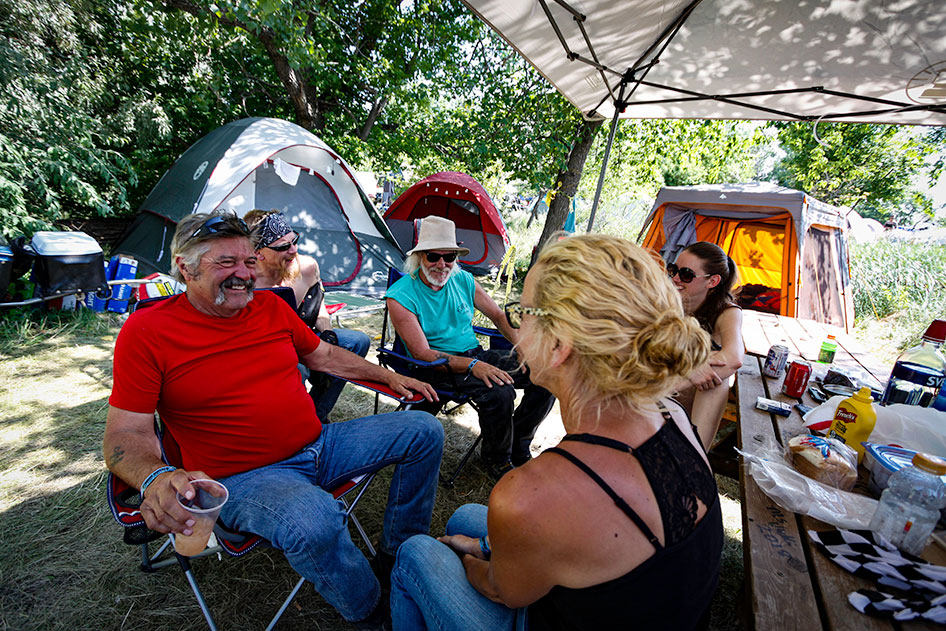 You might spend more time here than any other place throughout your festival experience. Being able to relax at your campsite is invaluable to you staying comfortable and preserving your energy. You can also take them into the amphitheater if you'd rather sit and enjoy nine nights of concerts. A cooler makes for a nice chair too, in addition to keeping the next item on the list fresh.
16. Food / Snacks

You'll definitely want to try some of the fantastic vendor food at the Chip, but inevitably there will come a time when you'll need something to tide you over or cure your case of the midnight munchies. When that happens, you'll be glad to have some of your favorite snacks or something easy to throw together at your campsite.
If nothing else, there's always a free pickle with your name on it in the Pickle Lickin' Contest.
17. Hand Sanitizer
When you're partying your ass off for nearly two weeks, there's just no way around it– you're bound to get dirty. But don't sweat it. Instead, stay sane and stay sanitary with a tiny bottle you can keep right in your pocket. It's almost like bringing a sink and soap to-go.
18. Comfy Shoes
You don't want to wear your riding boots for nine days straight. Lounge around Bikini Beach in some sandals, and bring comfy shoes that'll keep your feet cool as you walk around the custom bike shows, crazy contests and everything else going on at the Chip.
19. Face Mask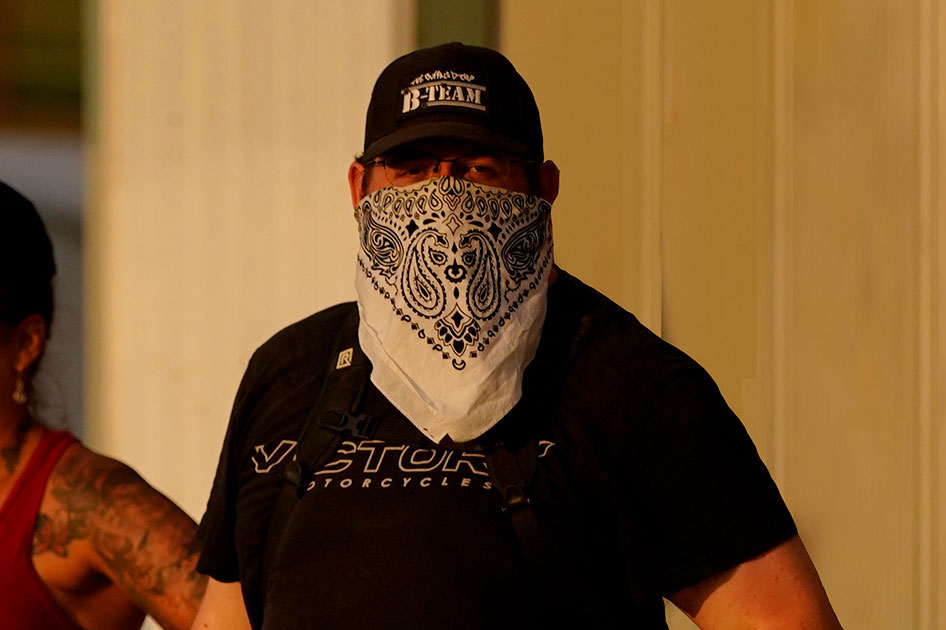 There are many measures you can take to help you have a safe trip to Sturgis during COVID-19, and many of them come down to using plain ol' common sense.
Wearing a cloth face covering when out in public can prevent others from becoming sick. It's recommended you wear one in case you are sick but not showing symptoms.
*****
If you remember everything on this list, you're far more likely to have the time of your life. Don't be the guy who can't hang because you forgot one of these essentials. Follow this packing list and rage the Best Party Anywhere like nobody's business!
What things can't you live without when you're camping? Let us know in the comments below!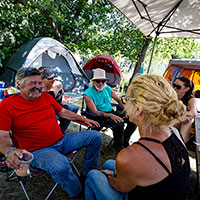 Presented by the Sturgis Buffalo Chip
Known as The Best Party Anywhere®, the Legendary Buffalo Chip believes festivals should be fun like a high five, reenergize you like a broken rule, and romance you like someone you just met and have to take home.This nine-day festival of concerts and motorcycle events promises to bring you exciting events like flat track races and live performances from artists like Aerosmith, Willie Nelson, Five Finger Death Punch, Kid Rock, Rob Zombie and many more.Find out more or get passes to the Best Party Anywhere at
www.buffalochip.com
and find out why it continues to be one of the most televised festivals in the world.