Sturgis Buffalo Chip® fans are bracing for impact as the onslaught of rock which will round out the 2016 lineup is announced and an intriguing 35th anniversary poster is unveiled.
Buffalo Chip, SD (June 21, 2016) – The speculation is over as the 2016 Sturgis Buffalo Chip complete lineup announcement erases all doubt that it will be anything but another spectacular year at the Largest Music Festival in MotorcyclingTM. In addition to the legendary artists the Buffalo Chip has already announced such as Kid Rock, Miranda Lambert, Willie Nelson and Lynyrd Skynyrd, some of the planet's top party bands have now made the list including Buckcherry, Cheap Trick, Pop Evil, RATT, Texas Hippie Coalition, ONE – The Only Tribute to Metallica and others.
Viral Artist Creates Buffalo Chip Masterpiece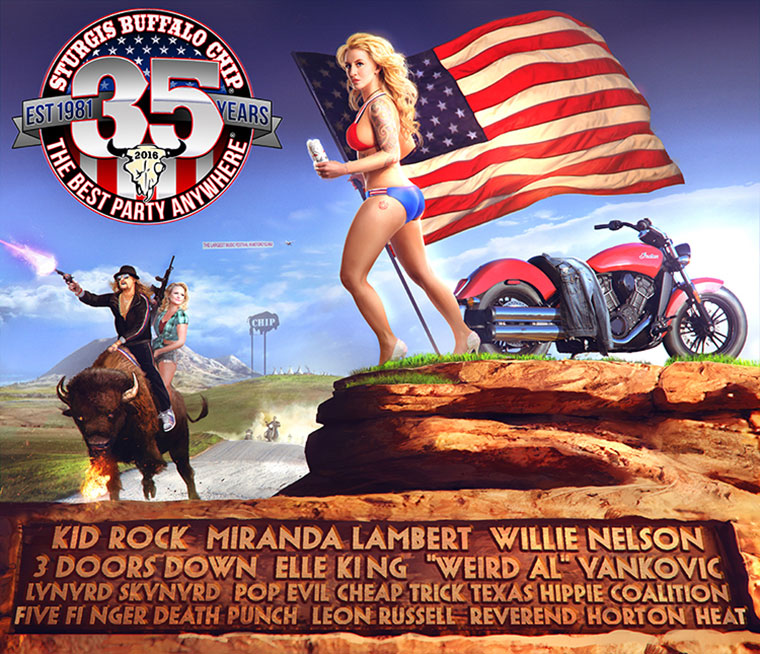 Pop culture artist, Jason Heuser has brought to life the Buffalo Chip's 2016 band lineup, the revelry of 35 years of Chip tradition and the American motorcycle spirit in a limited-edition poster to commemorate this year's event. Heuser's artwork, which has primarily focused on peculiar presidential portraits, has become a viral sensation. His latest work is an unconventional look at the iconic Buffalo Chip festival that features 2016 poster model Nena, Kid Rock and Miranda Lambert. Two hundred fifty signed and numbered posters, specially printed in a larger size and on artist weight paper, are now available.
Living Up To a Rock 'n' Roll Tradition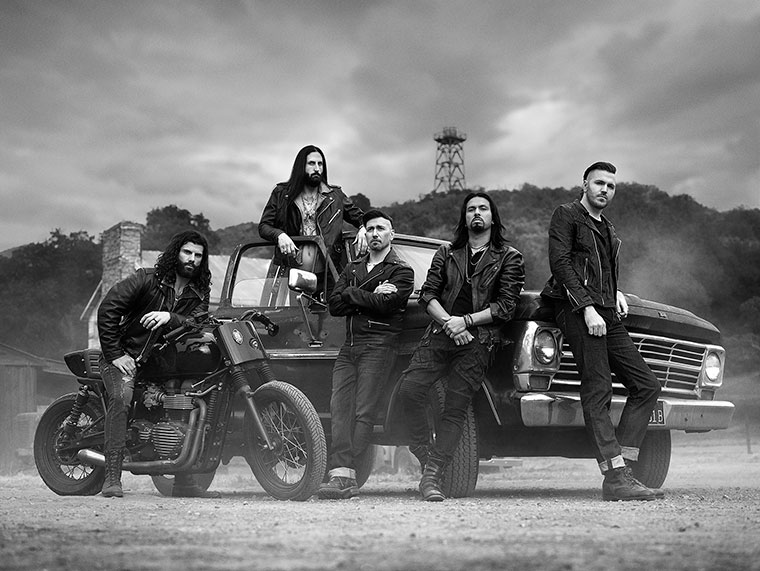 With a string of hits like "Crazy Bitch" the subsequent, "Sorry" and "All Night Long," Buckcherry will top-off a big night at the Chip for rockers on Friday, Aug. 12. American rock bands Sweet Cyanide and Pop Evil will open the night of incredible hard rockin' performances, leading the way for headliners Buckcherry.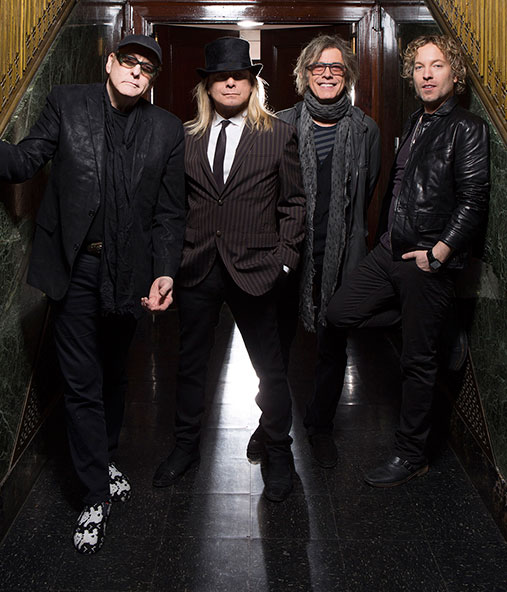 Rock and Roll Hall of Famers Cheap Trick will bring a long list of hits such as "Surrender," "I Want You to Want Me" and "Dream Police" to the party on Tuesday, Aug. 9. Red Dirt metal favorites Texas Hippie Coalition and the psychedelic southern rockers The Grizzled Mighty will fan some musical flames and get the action rolling that same night.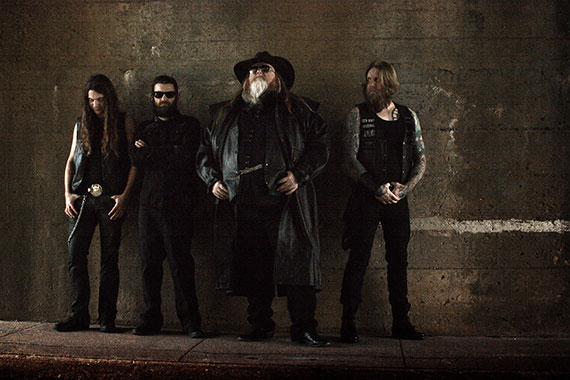 Eighties hair metal band RATT will take the Wolfman Jack Stage prior to a patriotic performance by Miranda Lambert as part of the Chip's Freedom Celebration on Thursday, Aug. 11. Stolen Rhodes will open the stage with vintage folk rock flavor prior to RATT.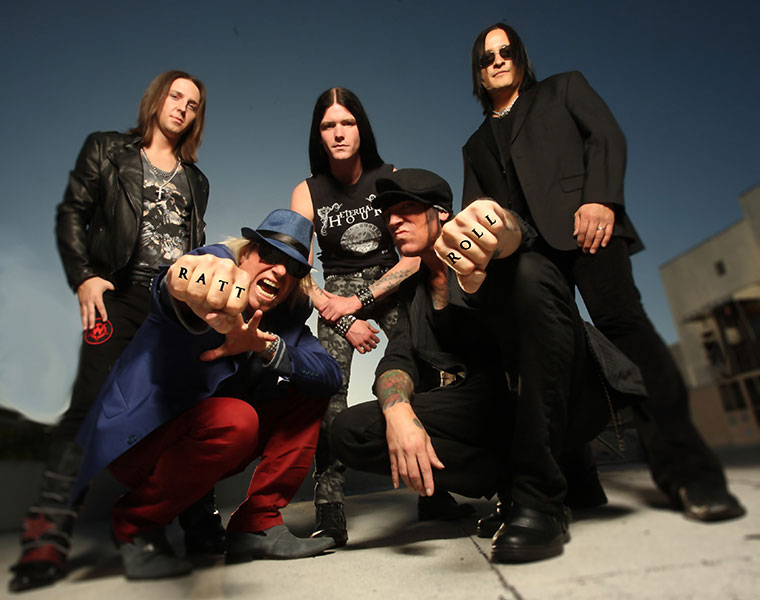 ONE – The Only Tribute to Metallica will perform the biggest hits of metal masters Metallica following a performance from Midnight Mob on Saturday, Aug. 6. Both bands perform prior to headliners 3 Doors Down.
Rounding out the 2016 main stage schedule are opening bands Jimmie Bratcher, performing on Friday, Aug. 5, Tim Montana and the Shrednecks on Sunday, Aug. 7 and the Reformed Whores on Saturday, Aug. 13.
The complete Wolfman Jack Stage band lineup for the 35th anniversary of The Best Party Anywhere:
Friday, Aug. 5 – Willie Nelson, Drake White, Jimmie Bratcher
Saturday, Aug. 6 – 3 Doors Down, ONE – The Only Tribute to Metallica, Midnight Mob
Sunday, Aug. 7 – Kid Rock, Leon Russell, Tim Montana and the Shrednecks
Monday, Aug. 8 – Lynyrd Skynyrd, Elle King, Mothership
Tuesday, Aug. 9 – Cheap Trick, Texas Hippie Coalition, The Grizzled Mighty
Wednesday, Aug 10 – Five Finger Death Punch, Reverend Horton Heat, Low Volts
Thursday, Aug. 11 – Miranda Lambert, RATT, Stolen Rhodes
Friday, Aug. 12 – Buckcherry, Pop Evil, Sweet Cyanide
Saturday, Aug – "Weird Al" Yankovic, Reformed Whores
Performing on the Buffalo Chip's Showcase stages in 2016 are:
Brandon Jones & The Thirsty Fish
Dueling DJs: DJ Hulio and VIP Rob
Those wishing to purchase passes or the limited edition 2016 poster may do so by going to BuffaloChip.com or calling 605-347-9000.