Another Sturgis Rally has come and gone, which means hordes of fans and friends have passed through the legendary Sturgis Buffalo Chip gates once more to party at the Largest Music Festival in Motorcycling®. Each year, these folks bring a host of strange and wonderful objects to make their party one for the books, and it never fails that many guests leave some of that stuff behind for the Chip's staff to discover. See what the cat dragged in this year to make staffers to scratch their heads in the 2018 Sturgis Buffalo Chip Lost And Found!
This crusty motorcycle windshield.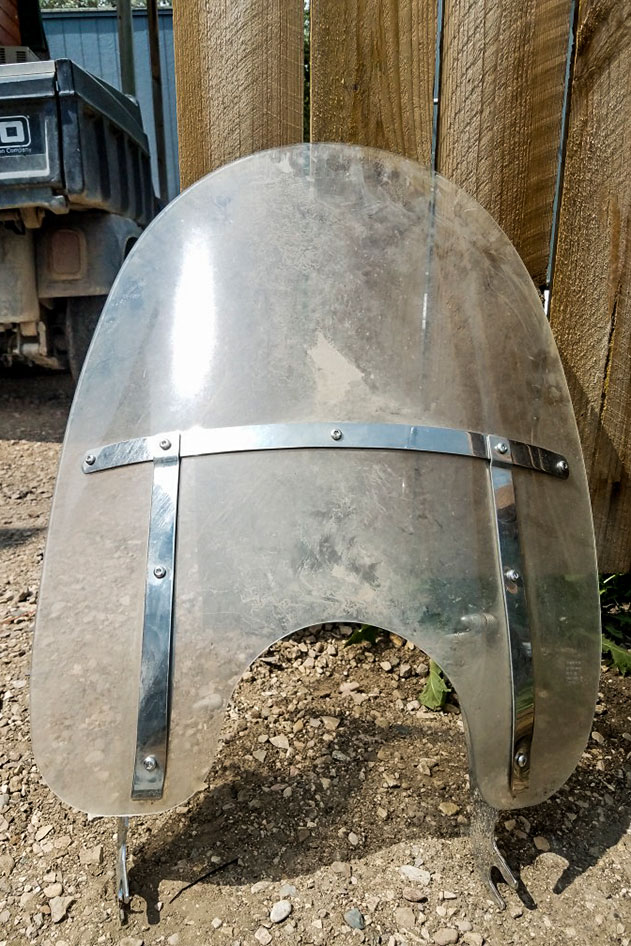 A red, white and blue tutu.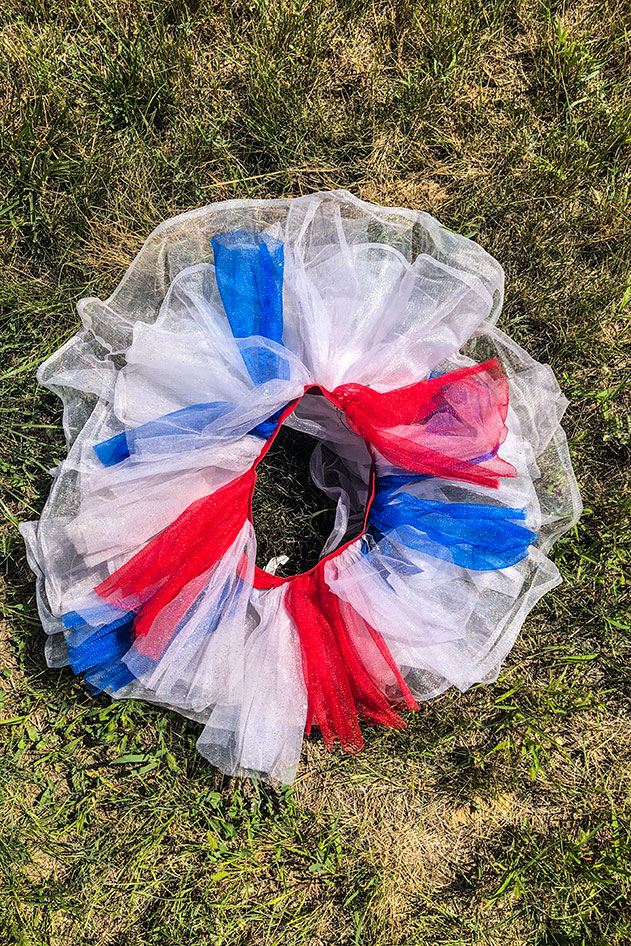 These shredded black jorts.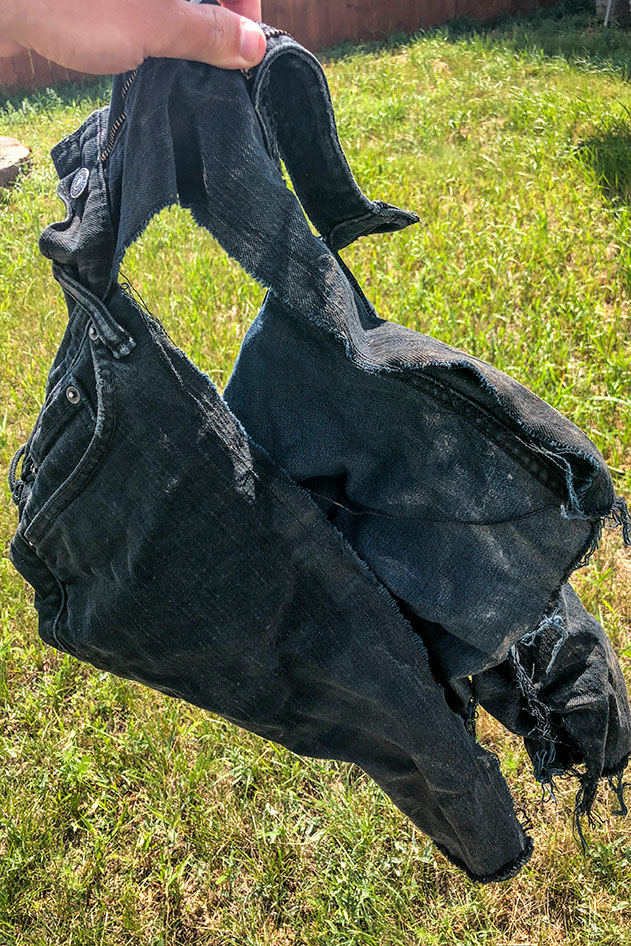 This combination of seemingly unrelated items that were turned in together.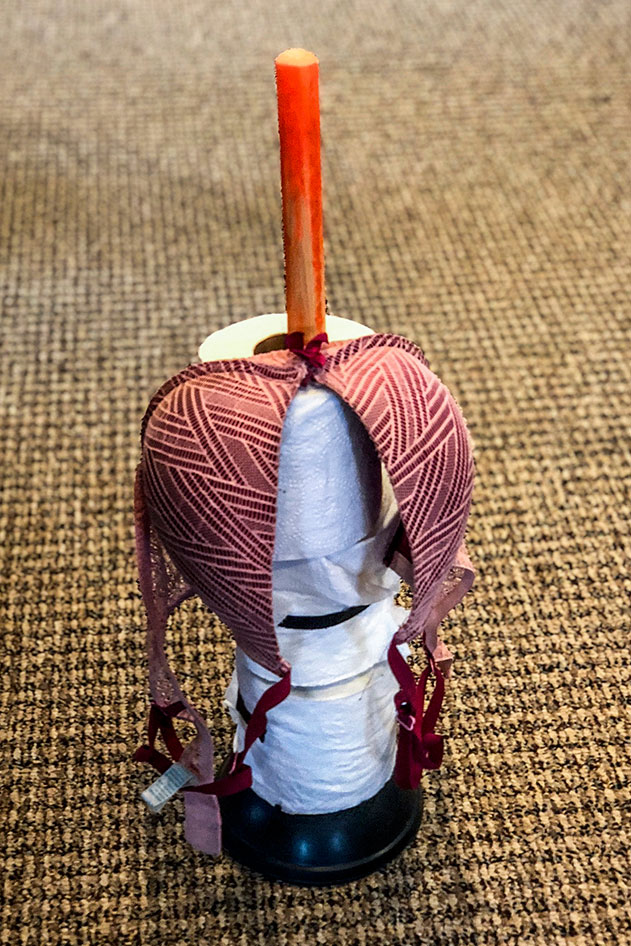 Flocks of inflatable flora and fauna.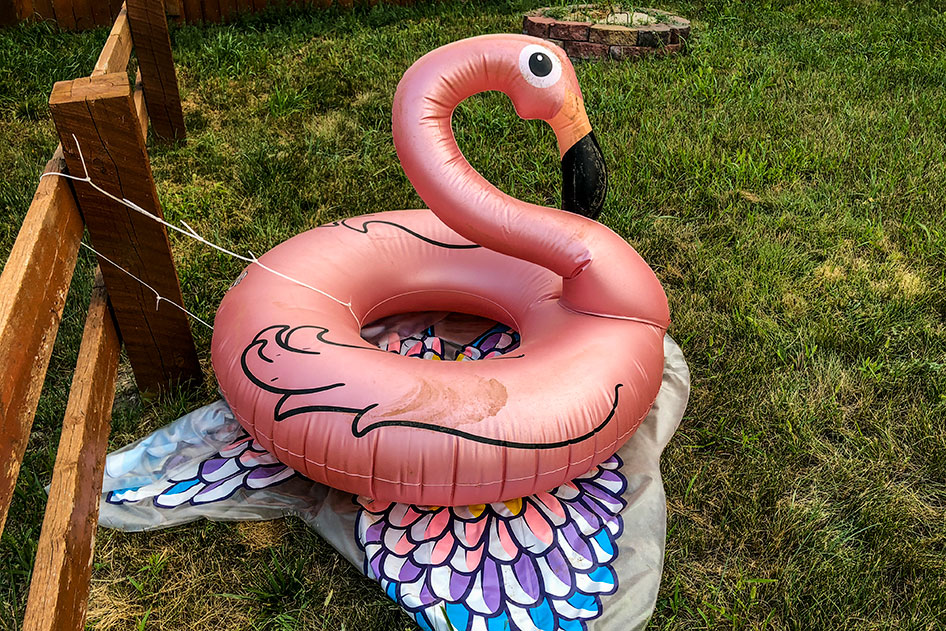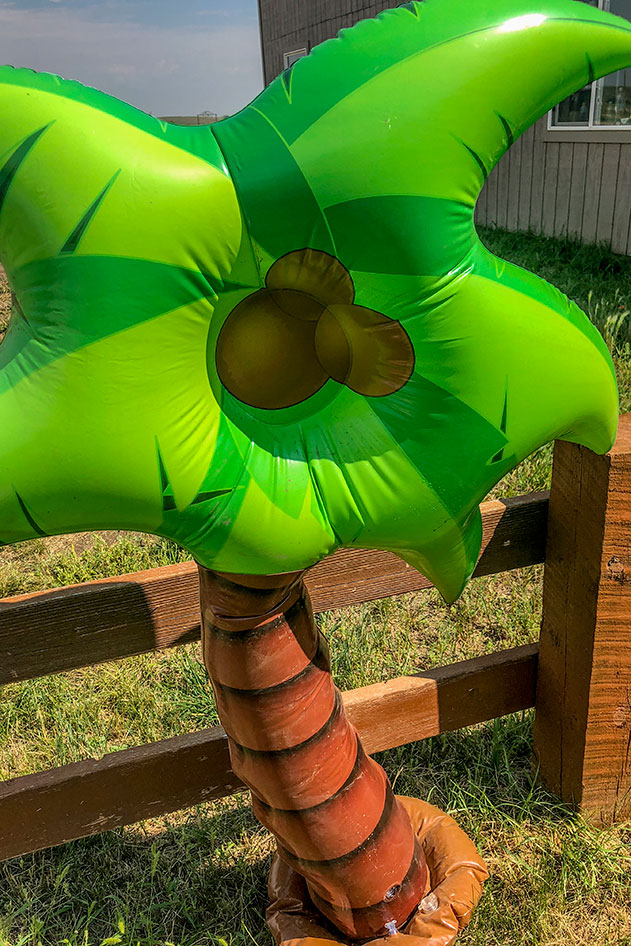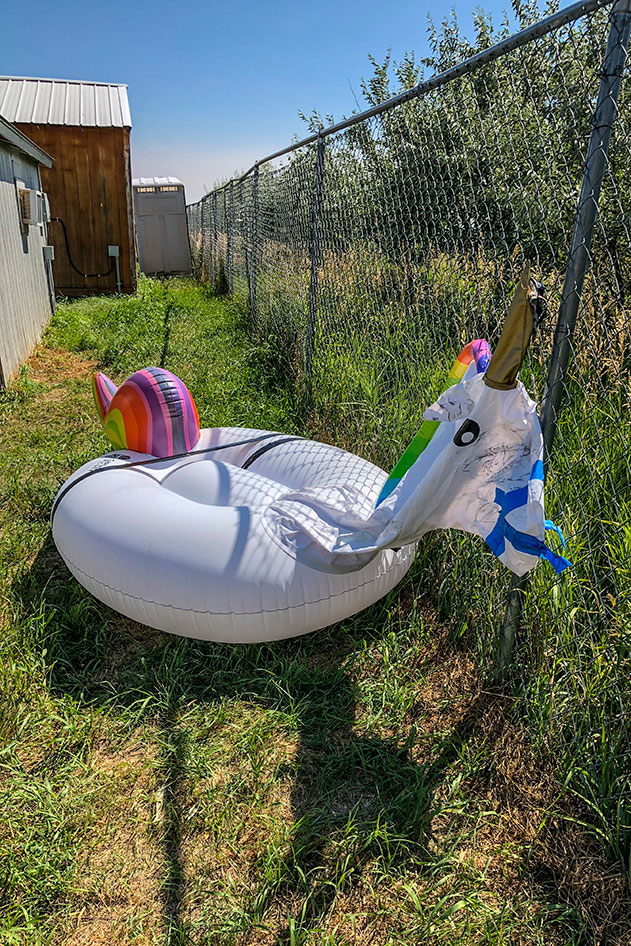 This twin bed mattress.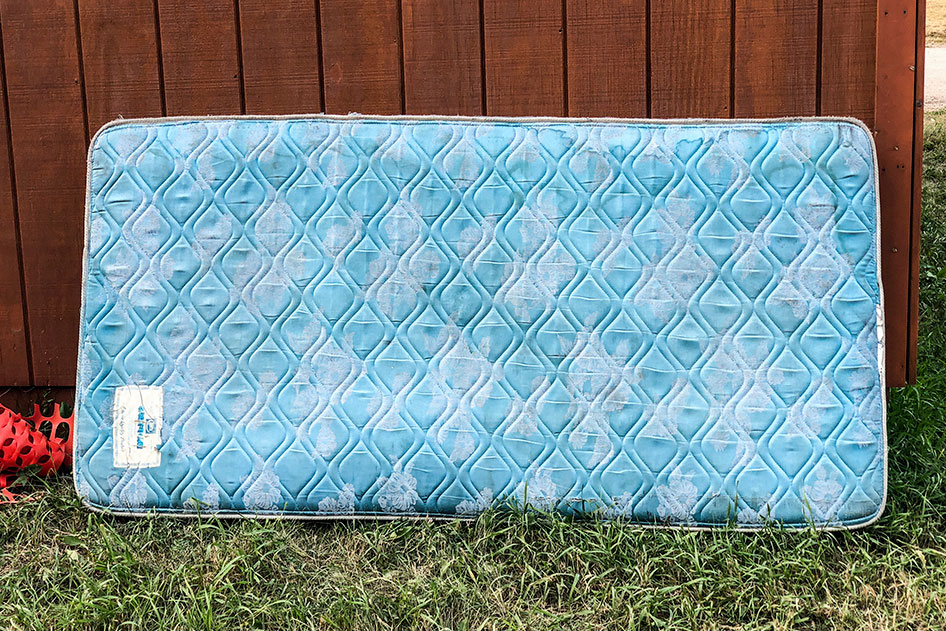 A portable, poled platform.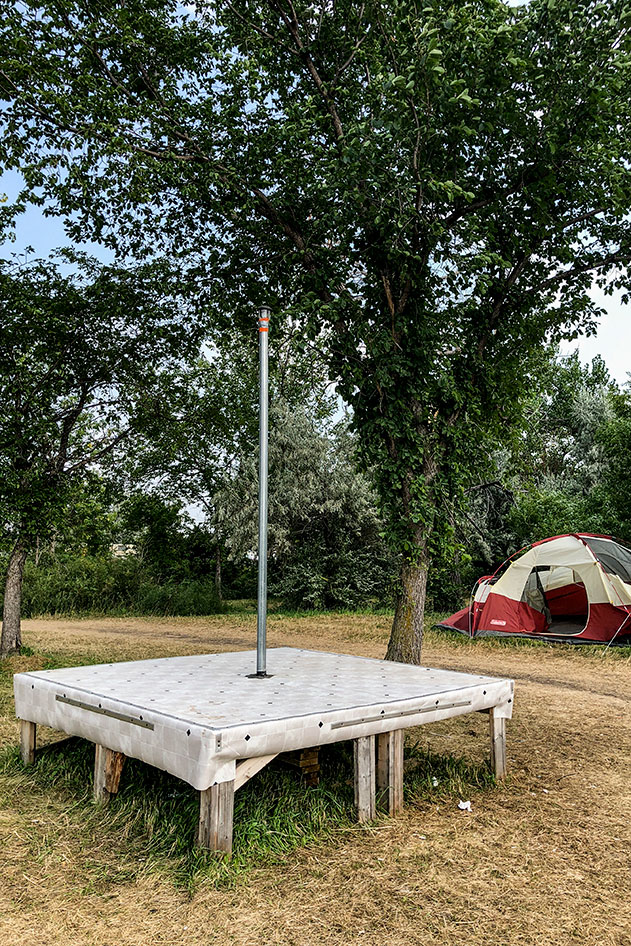 This sassy little pair of hot pants.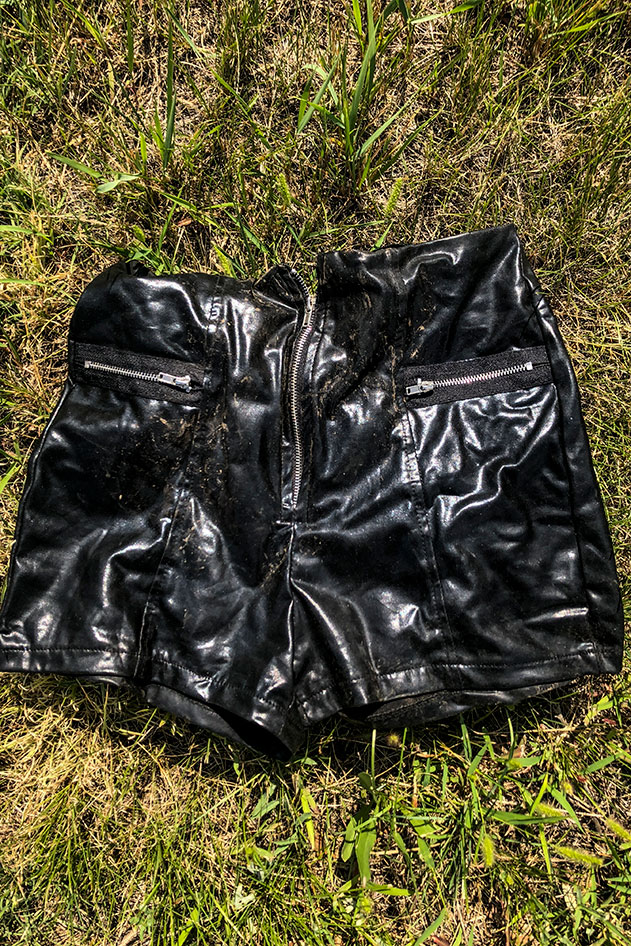 The topper to a pickup. No big deal.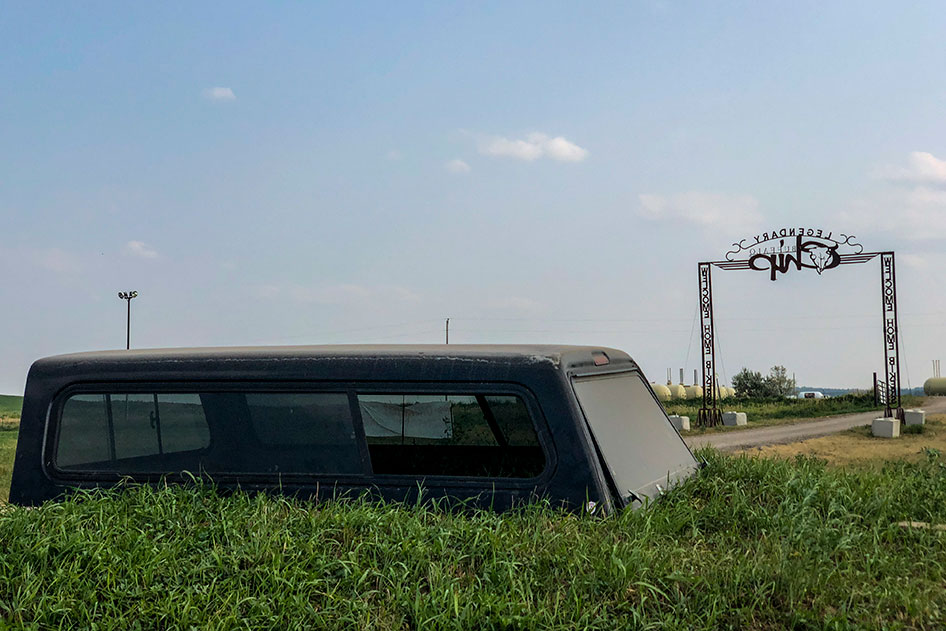 These camo shorts were danglin' from a tree. You could barely see them.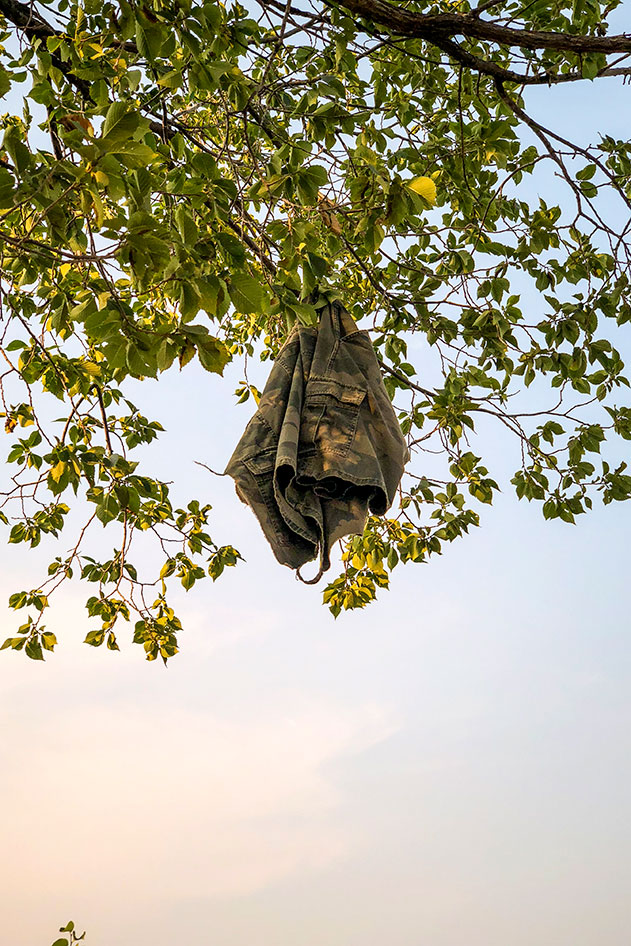 Discarded undergarment from HUNKS The Show?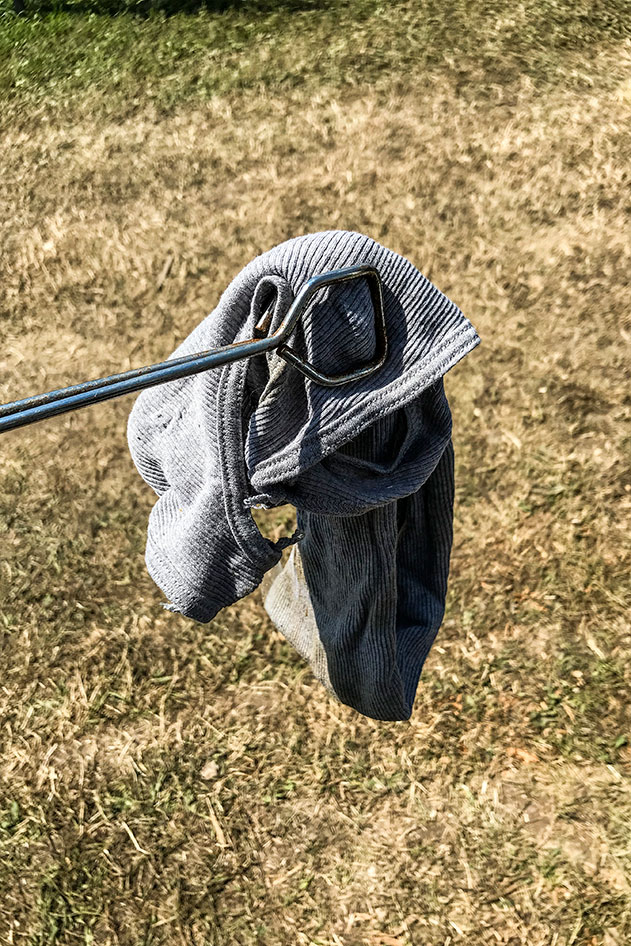 This totally bitchin' pink mullet wig.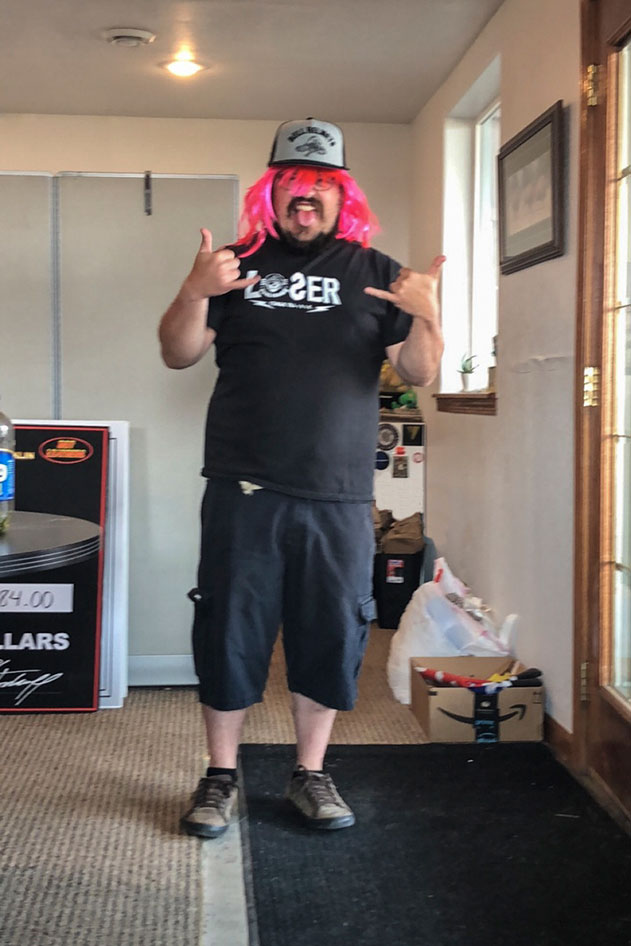 Literally gobs of sleeping bags, foam pads, blankets and miscellaneous camp bedding.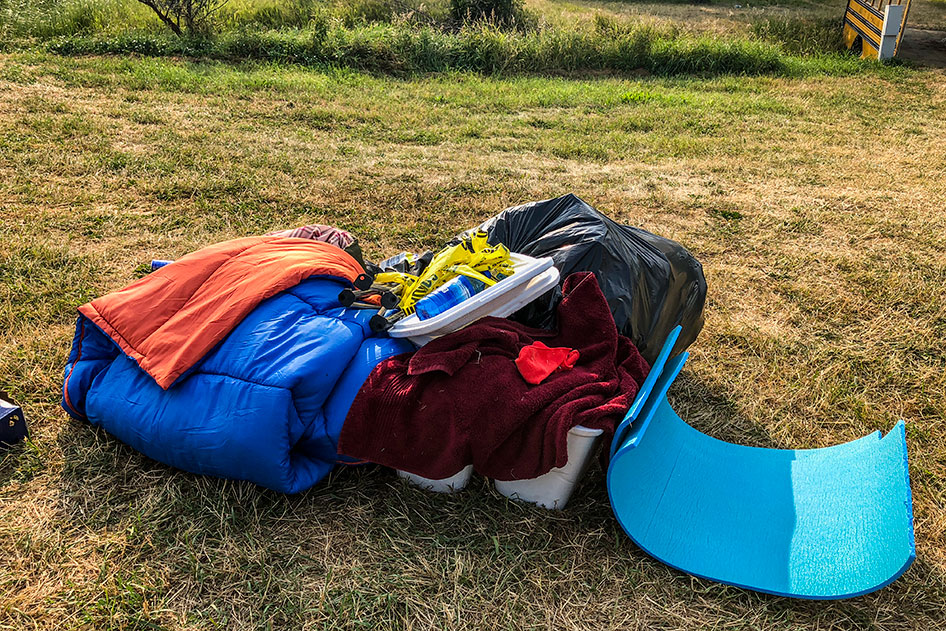 Along with tons of tents in varying states of readiness and usability.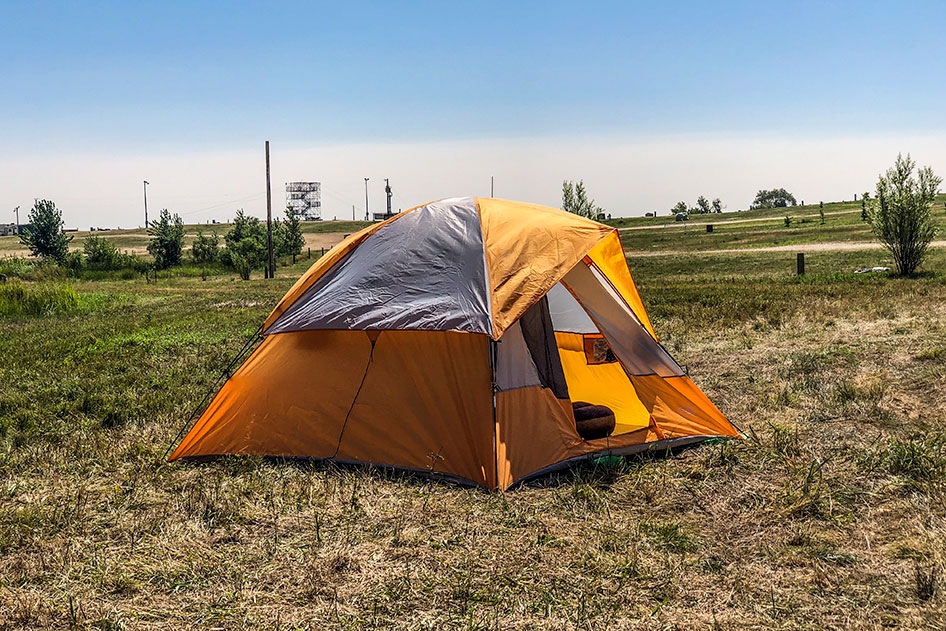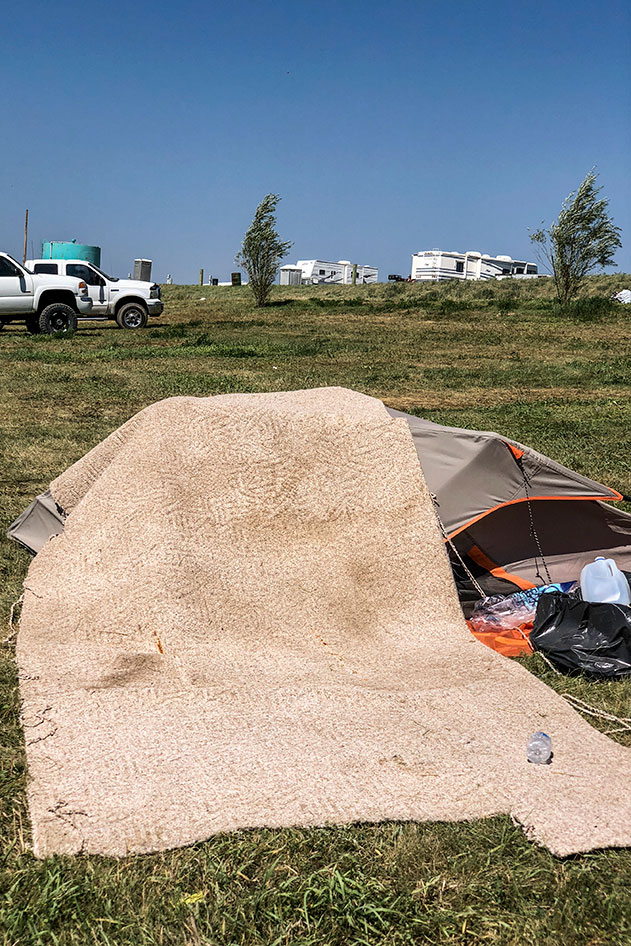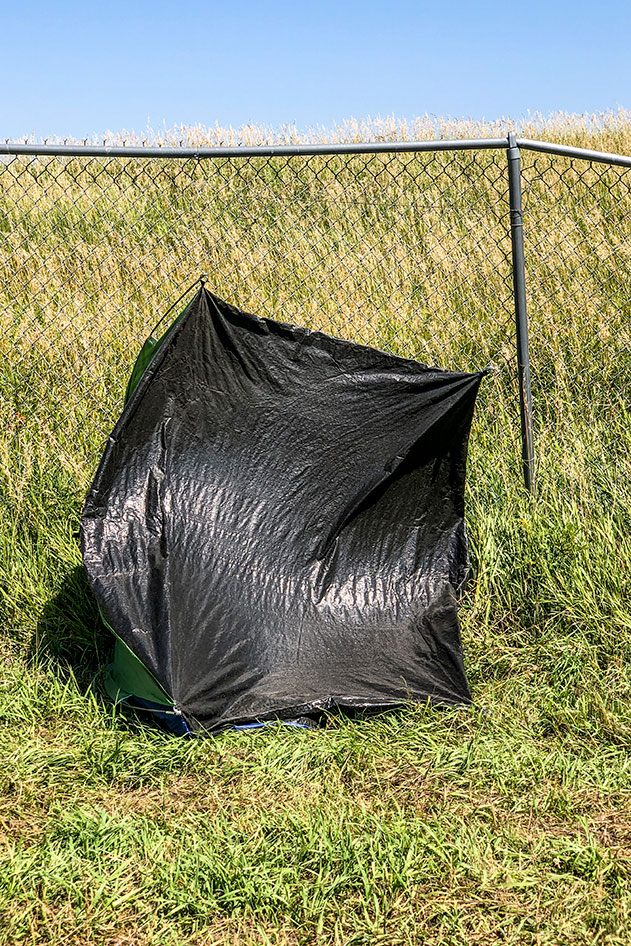 Some lazy boy's Lazy Boy.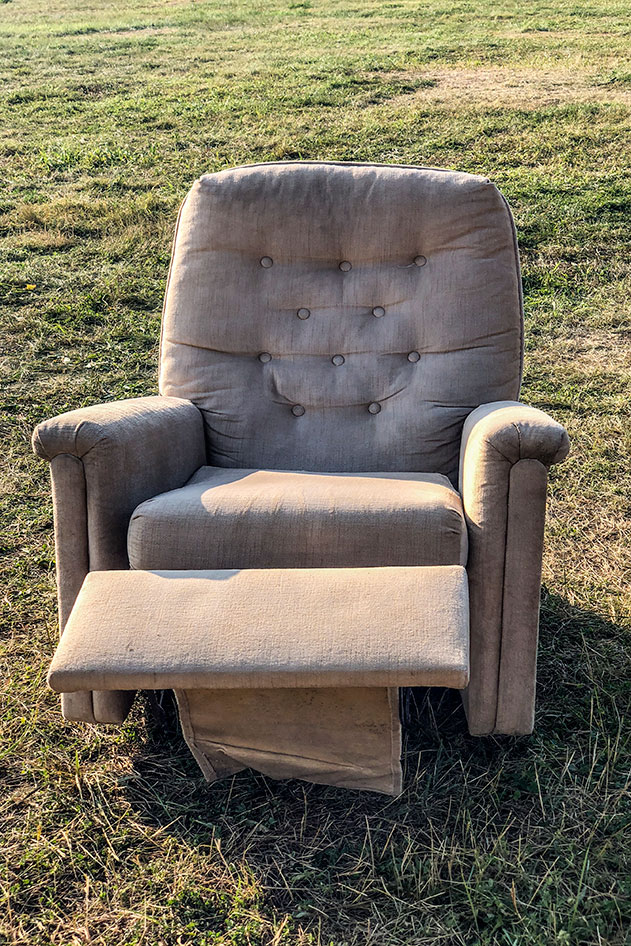 This elusive and endangered Bikini Beach gator.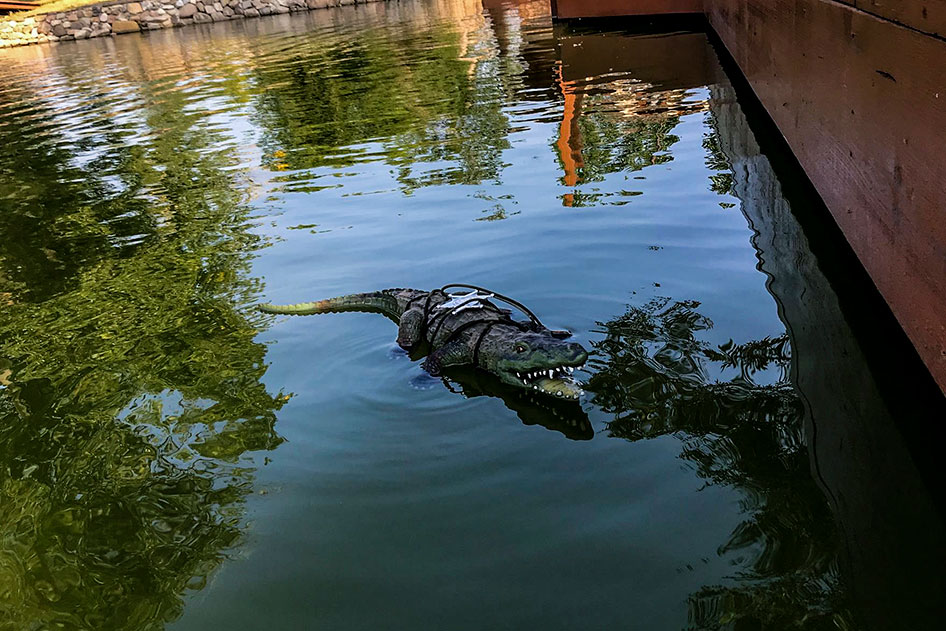 This pink flamingo waiting patiently to use the port-a-potty.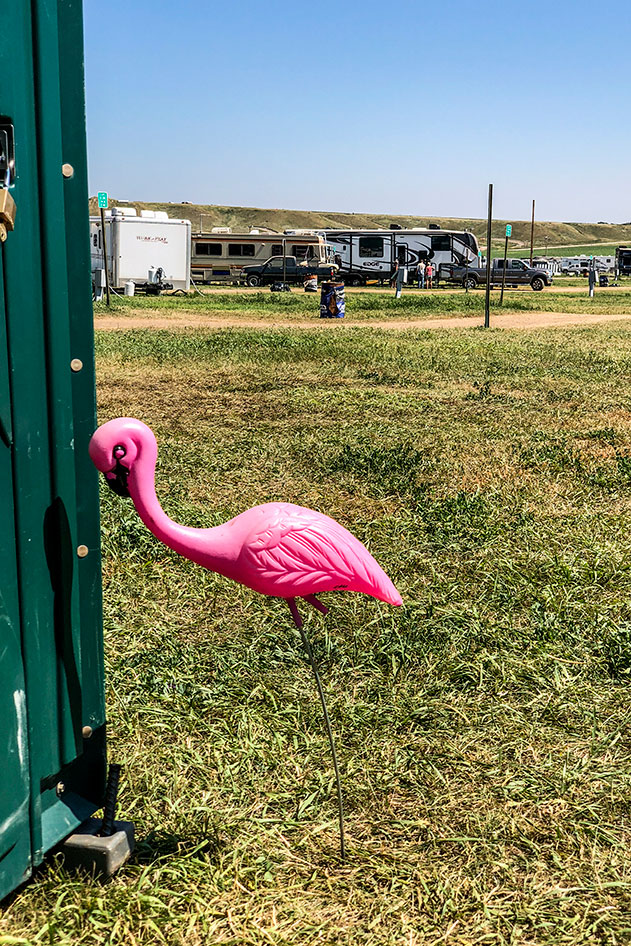 This retro VHS tape of the 1992 "Buffalo Chip Party"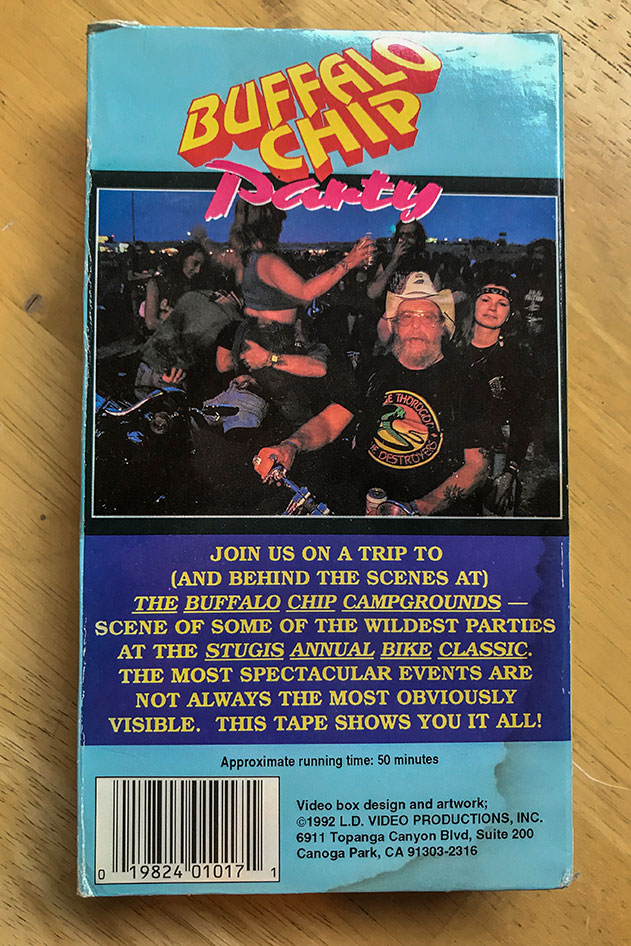 Three couches.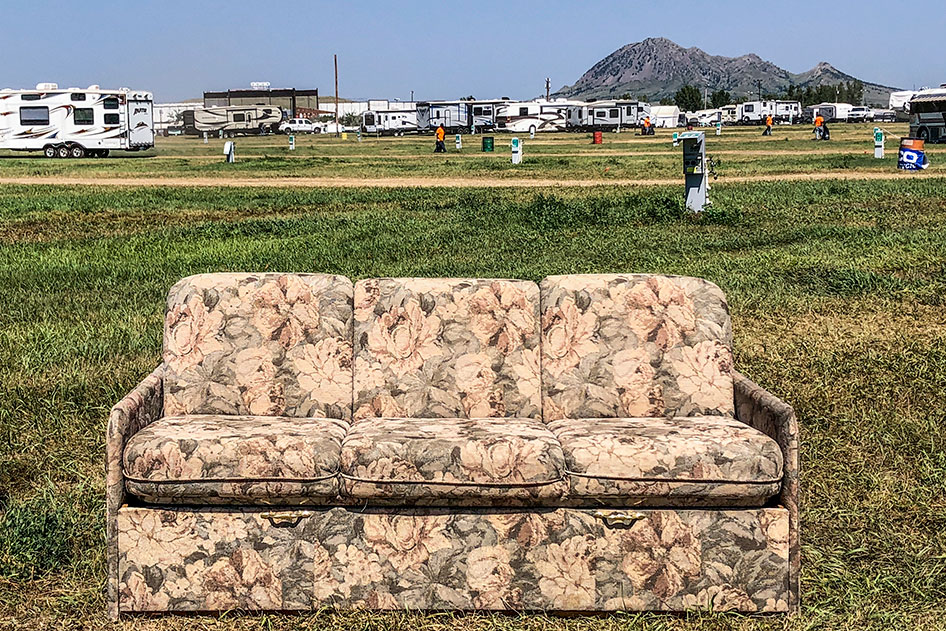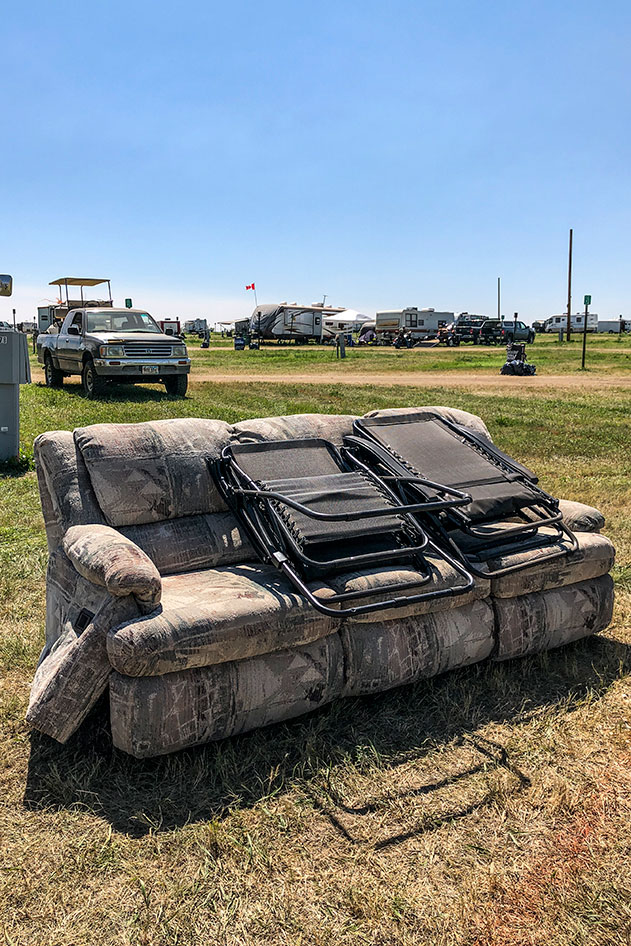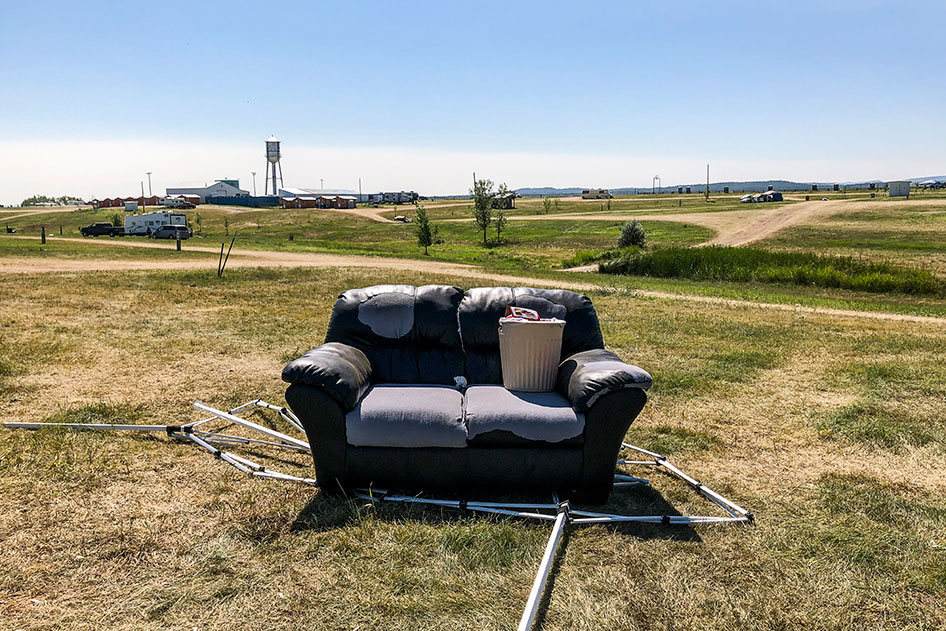 These dirty pillows.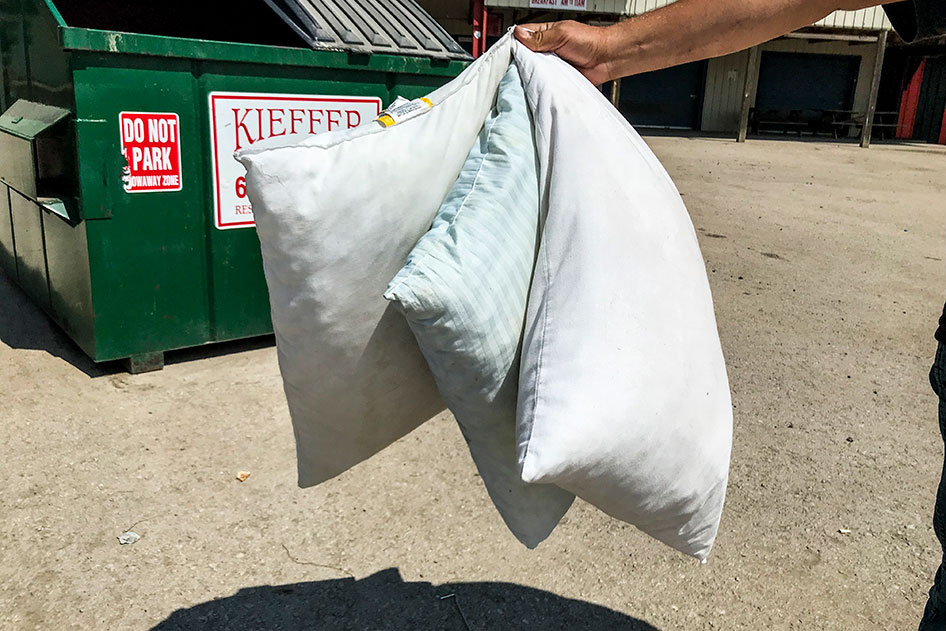 Multiple grills ranging from small charcoal and propane cookers to full-sized BBQ masters.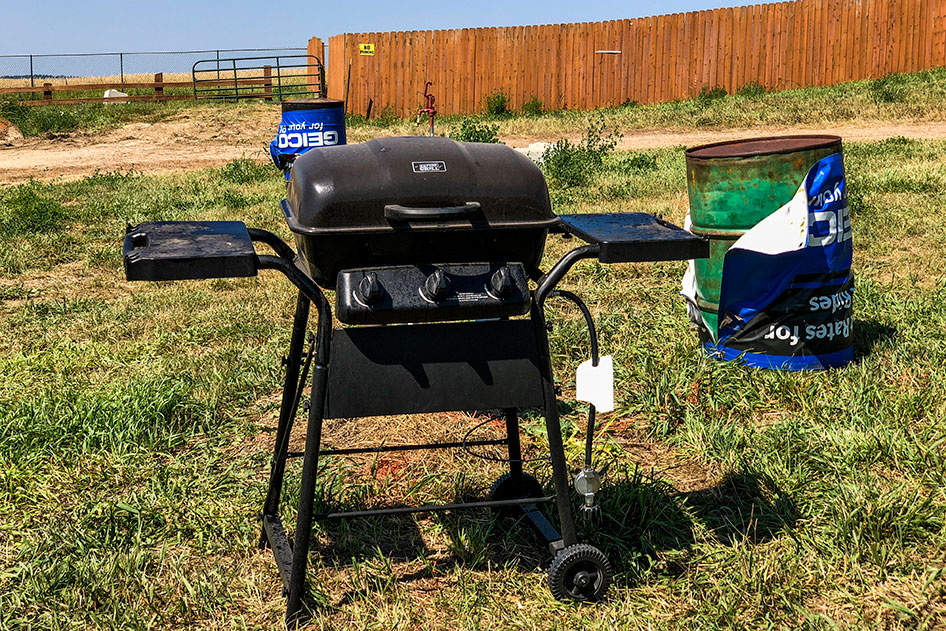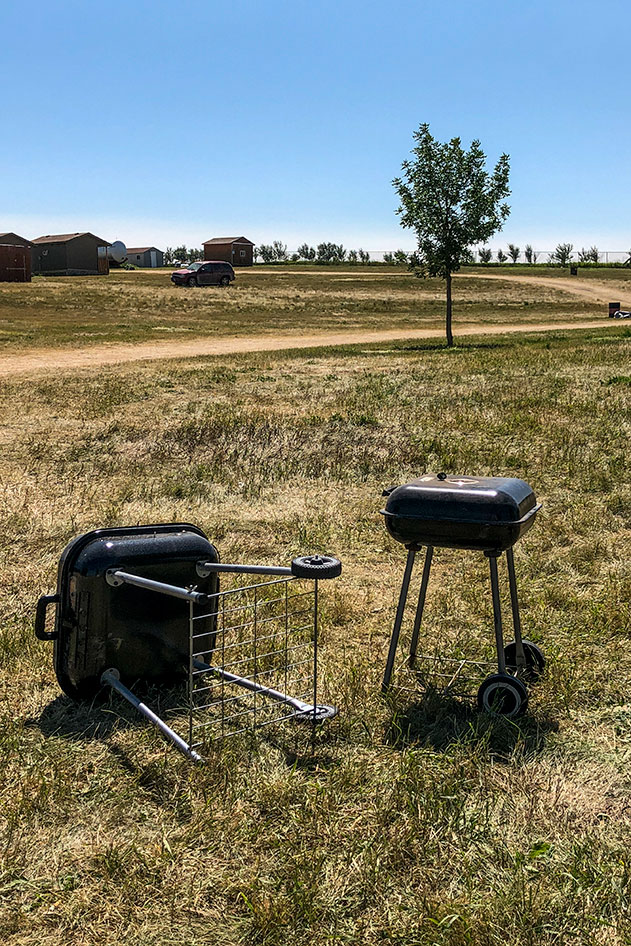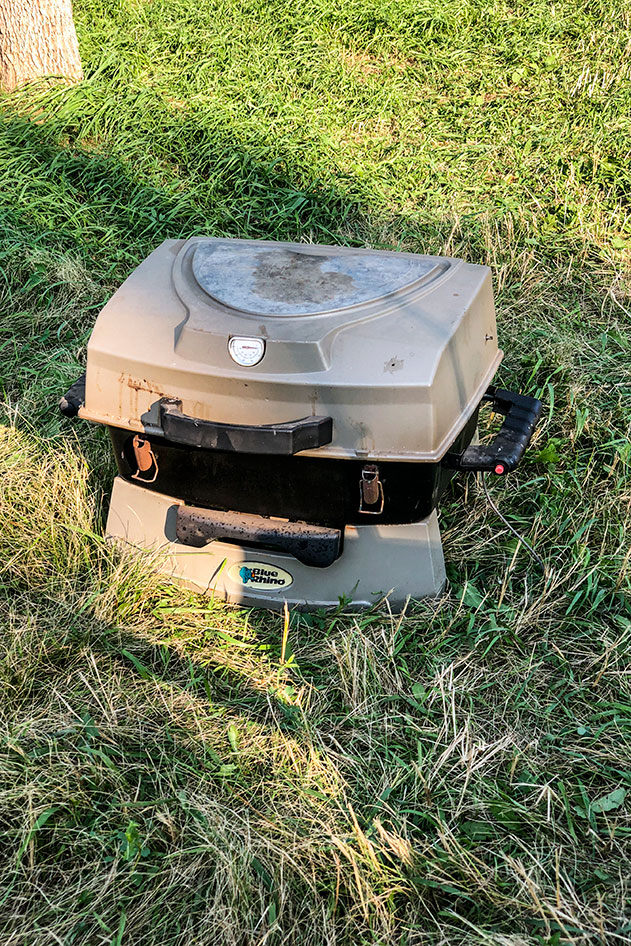 A whole slew of portable pools, ranging from swim-ready to catastrophically capsized crap factories.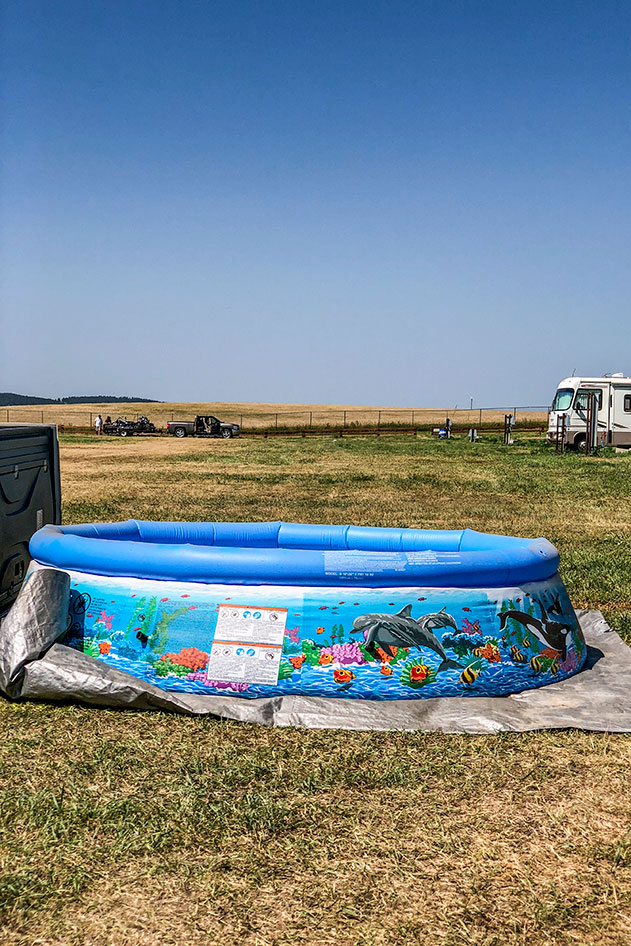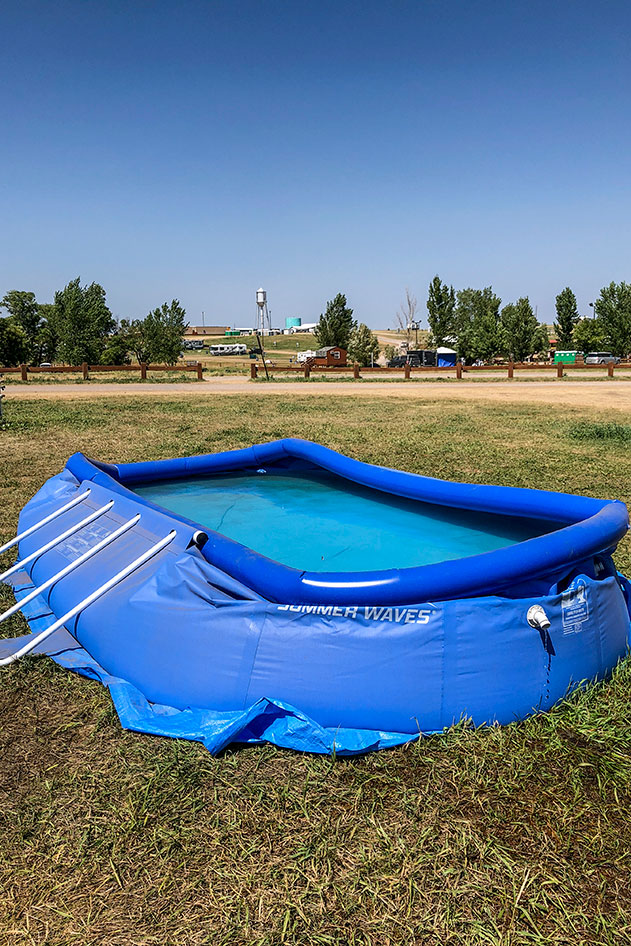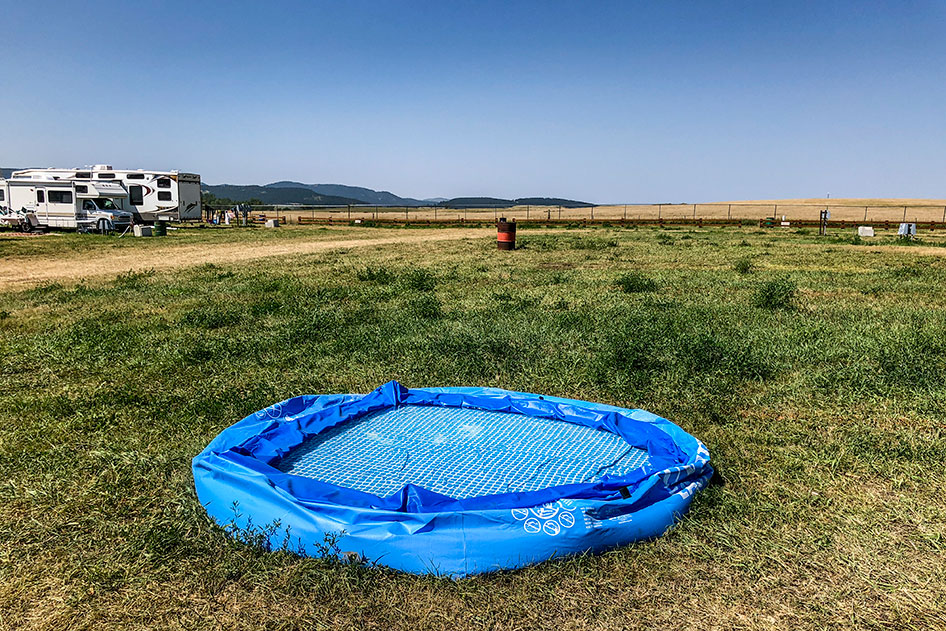 A crap ton of coolers, chairs, tables and miscellaneous camping gear.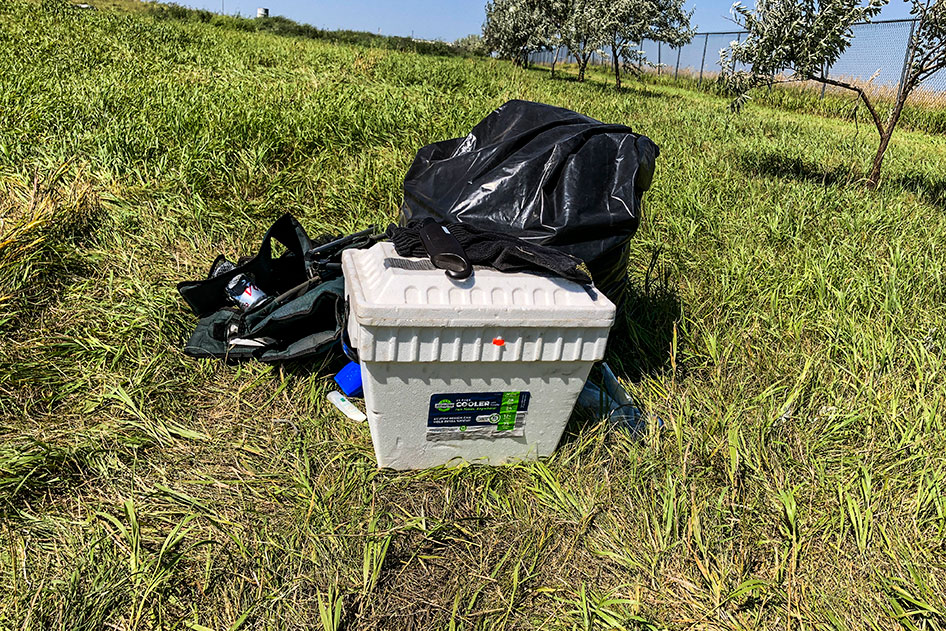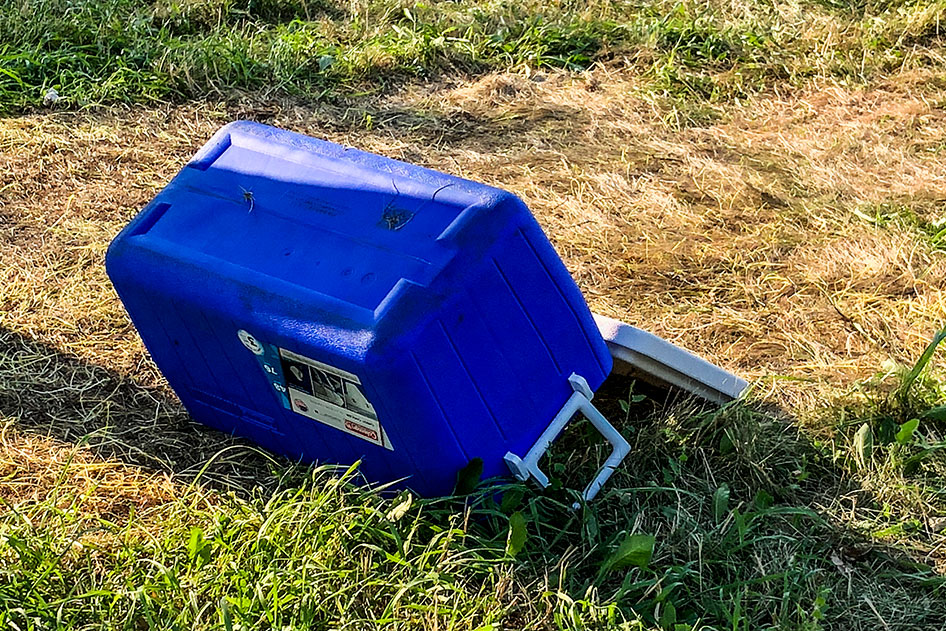 Lotsa little Red Solo Shooters.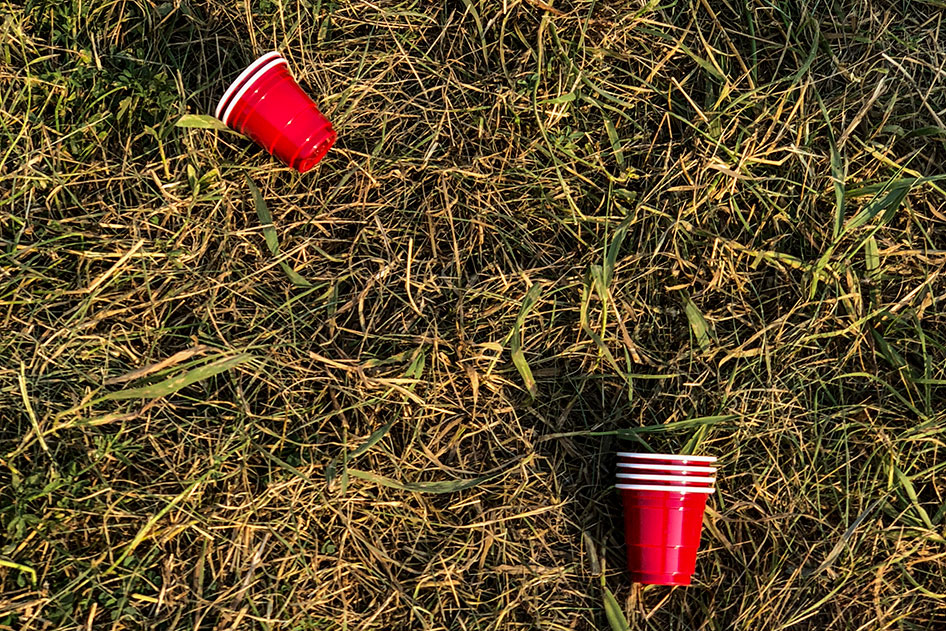 A parrot kite.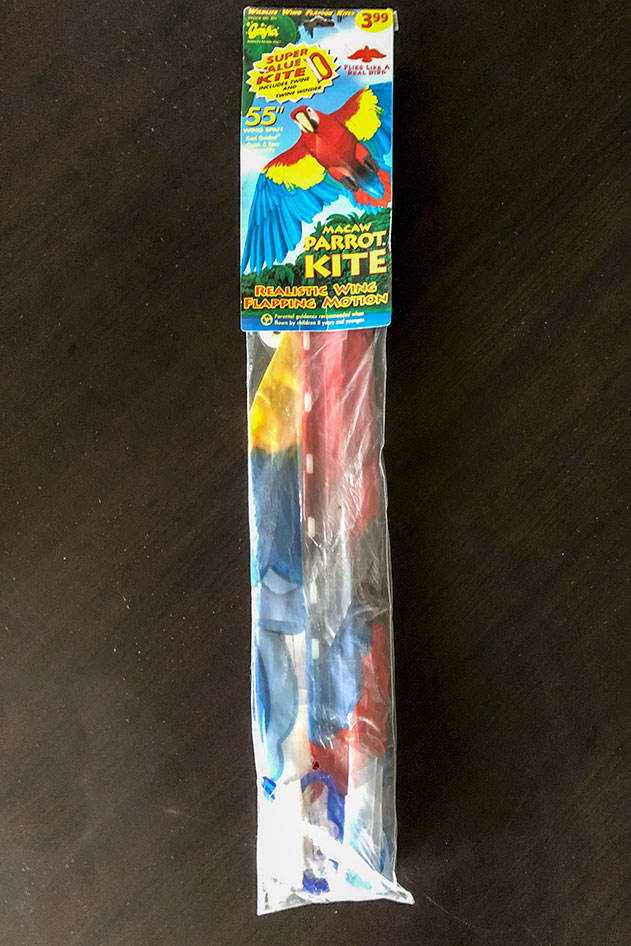 A jar of succulent somewhat un-sucked pickles.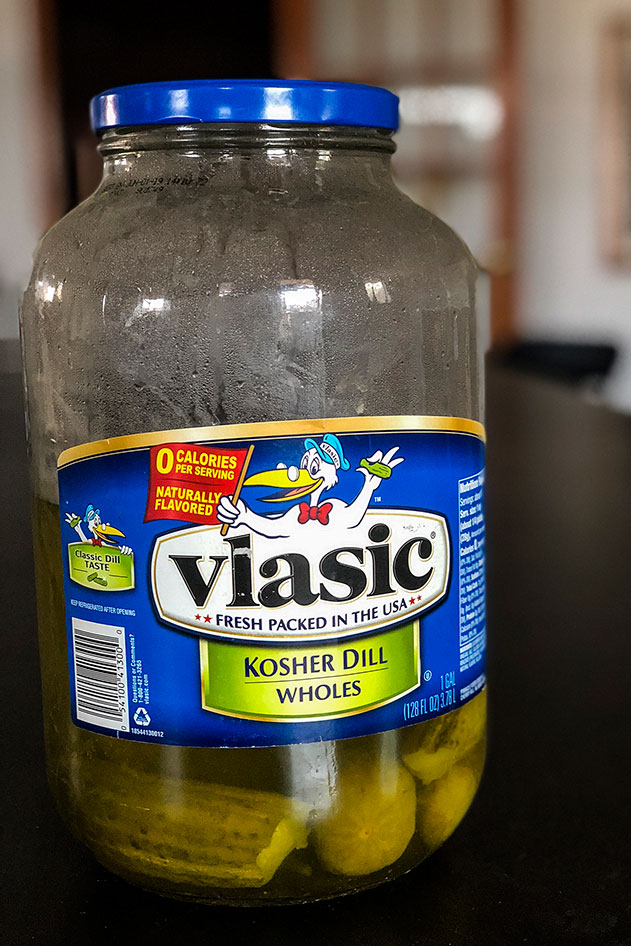 This snazzy riding jacket.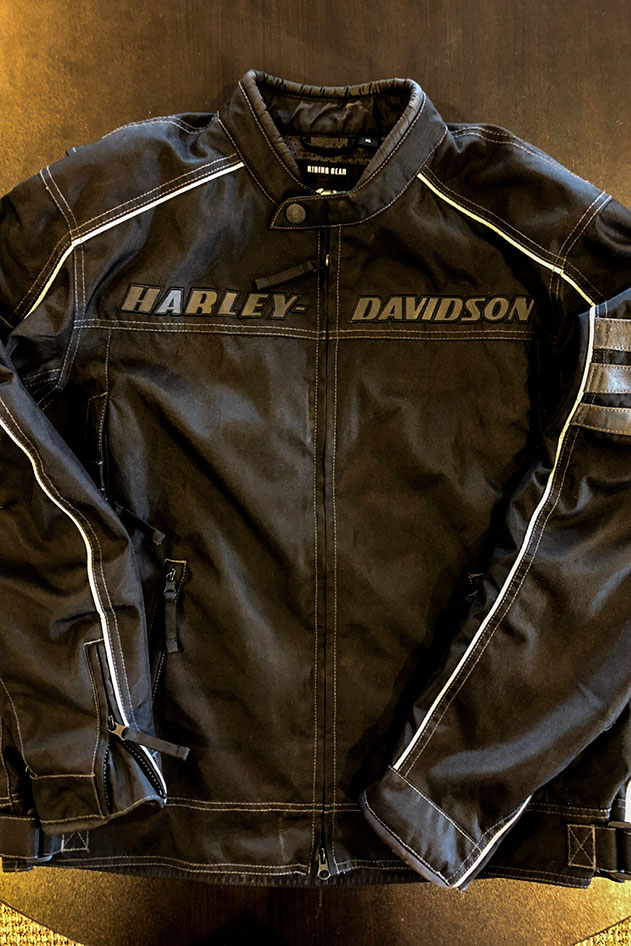 A motorcycle helmet.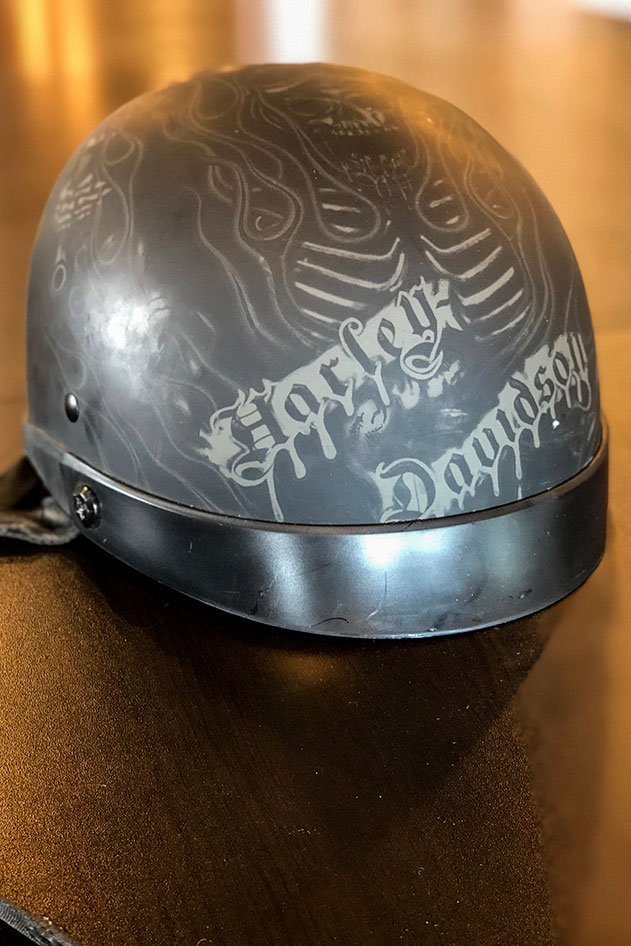 This fuzzy women's jacket and gloves.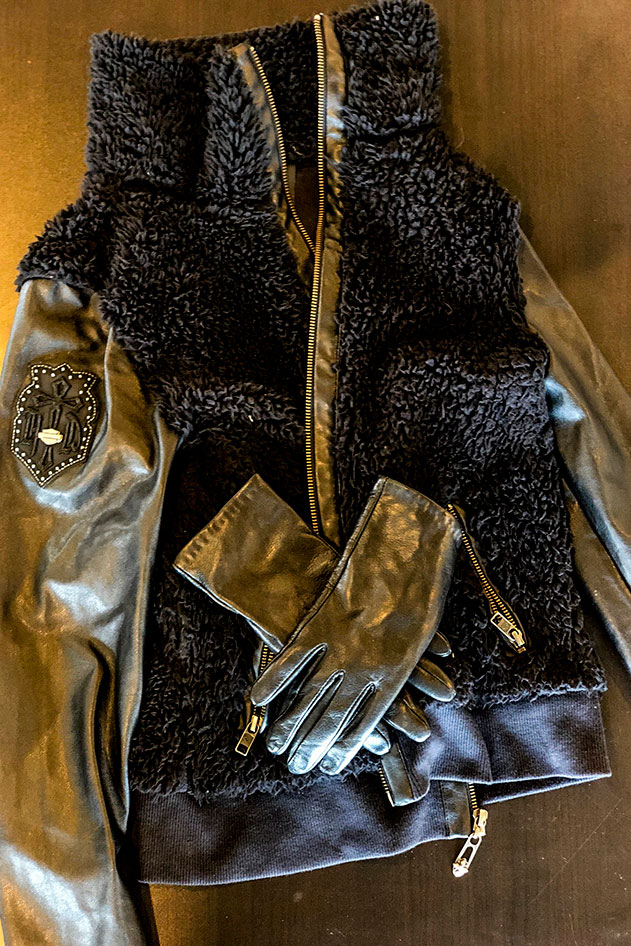 A service dog harness vest.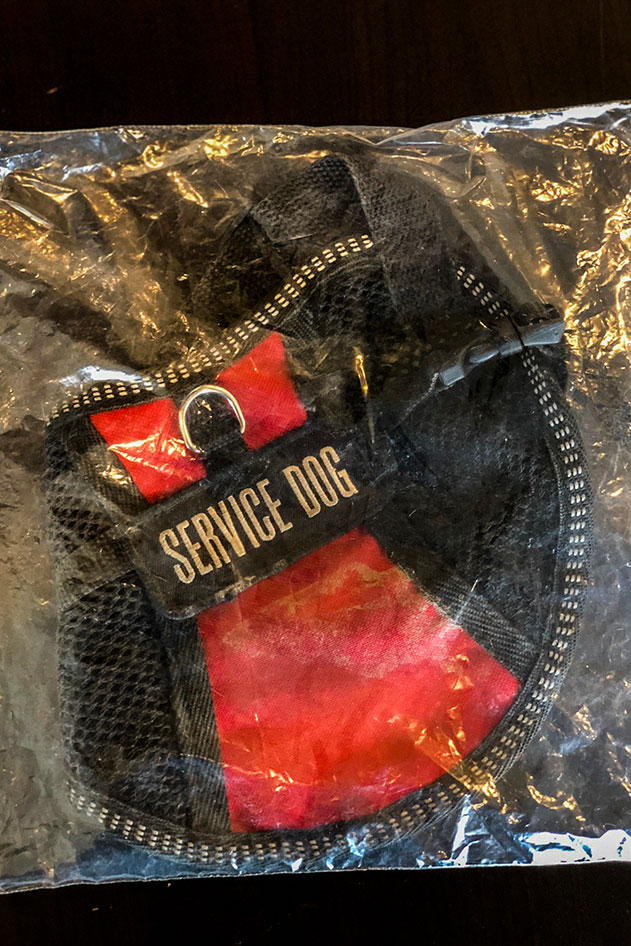 Twelve pairs of glasses, ranging from readers and cheap sunglasses to high-end prescription specs.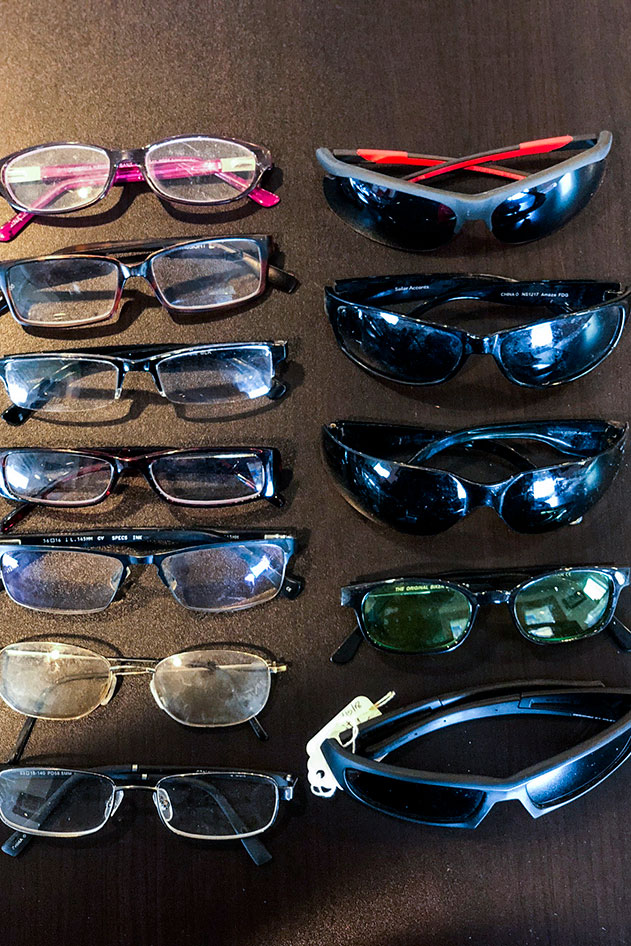 Ten total IDs and Drivers Licenses.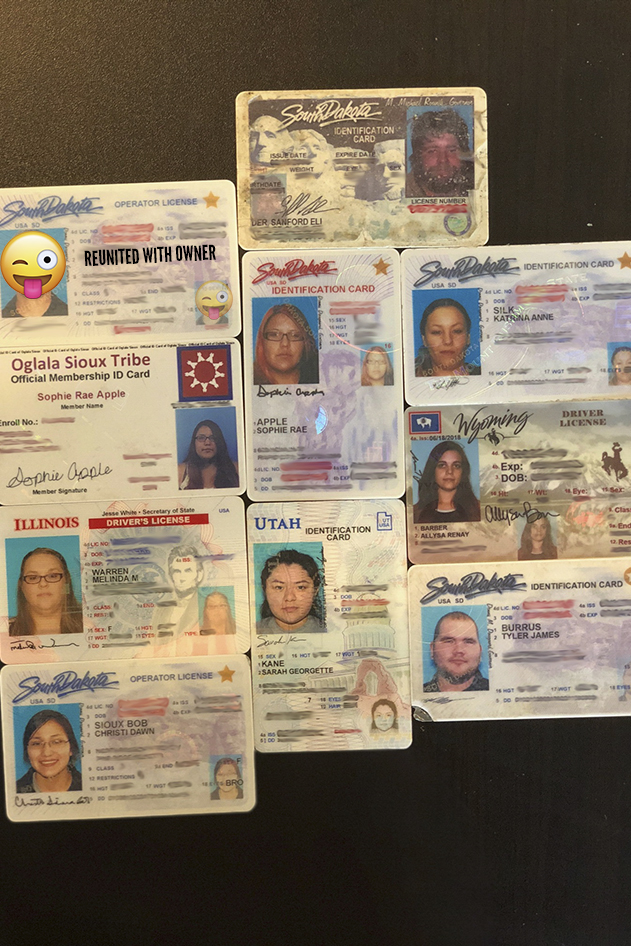 A crapload of credit cards.
This digital camera disappointingly lacking incriminating photos.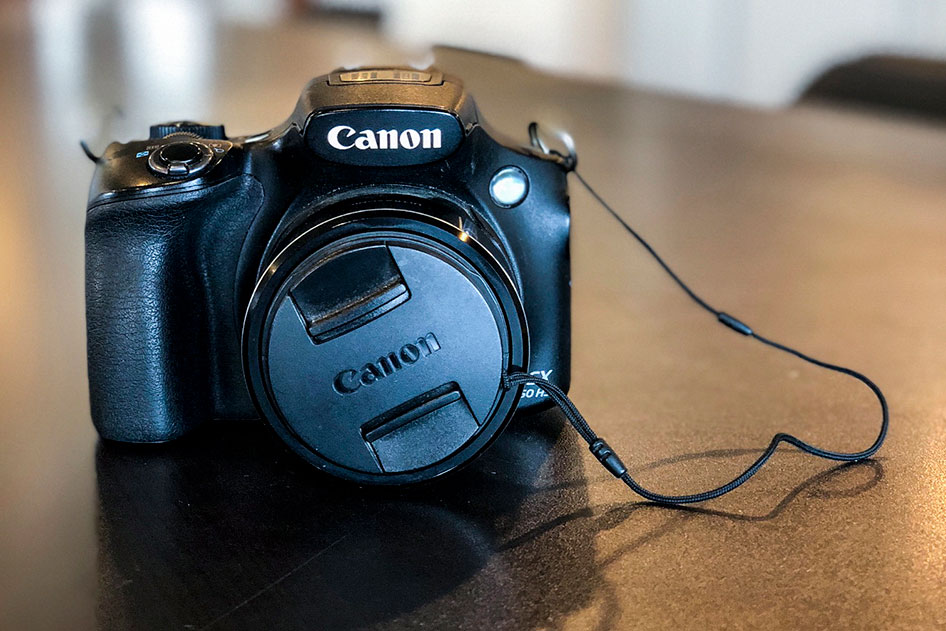 A smattering of smart and not-so-smart phones.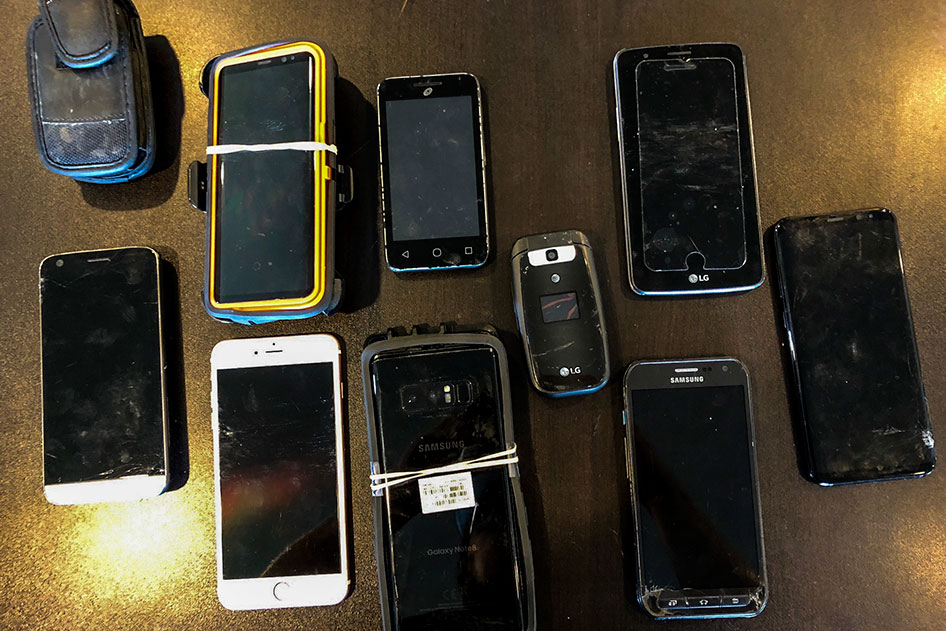 Does any of this stuff look familiar? If so, call (605) 347-9000 to search for and log lost and found items.
Want to see even more weird things campers have left behind after the Sturgis rally? Check out the Buffalo Chip's Lost and Found from 2017, 2016, 2015 and 2014!
Did you find anything at the Chip after the Sturgis Rally wrapped up that's waiting to be reunited with its rightful owner? Tell us what it was in the comments below.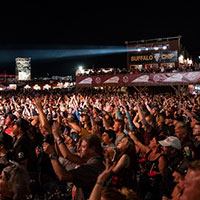 Presented by the Sturgis Buffalo Chip
Known as The Best Party Anywhere®, the Sturgis Buffalo Chip believes festivals should be fun like a high five, reenergize you like a broken rule, and romance you like someone you just met and have to take home.
This nine-day festival of concerts and motorcycle events promises to bring you exciting events like flat track races and live performances from artists like Aerosmith, Willie Nelson, Five Finger Death Punch, Kid Rock, Rob Zombie and many more.
Find out more or get passes to the Best Party Anywhere at www.buffalochip.com and find out why it continues to be one of the most televised festivals in the world.