Another Sturgis Motorcycle Rally has come and gone, and, like every other year, folks on the outside are full of questions.
How many people were there?
What were the best concerts?
How did it compare to last year? The 80th? The 75th?
Of course, the SD Department of Transportation releases traffic numbers. But to truly gauge how crazy the party was, you've gotta check out the stuff that turned up in the Sturgis Buffalo Chip lost and found.
More than 150 items made their way into this year's collection after 14 days of music, motorcycles, freedom and fun. Judging by how completely bizarro they all were, it seems the Best Party Anywhere® may have become the Weirdest Party Anywhere.
Check out the lost and found for yourself and see if you can help the Chip find these items' rightful owners.
The World's Smallest Pair of Jorts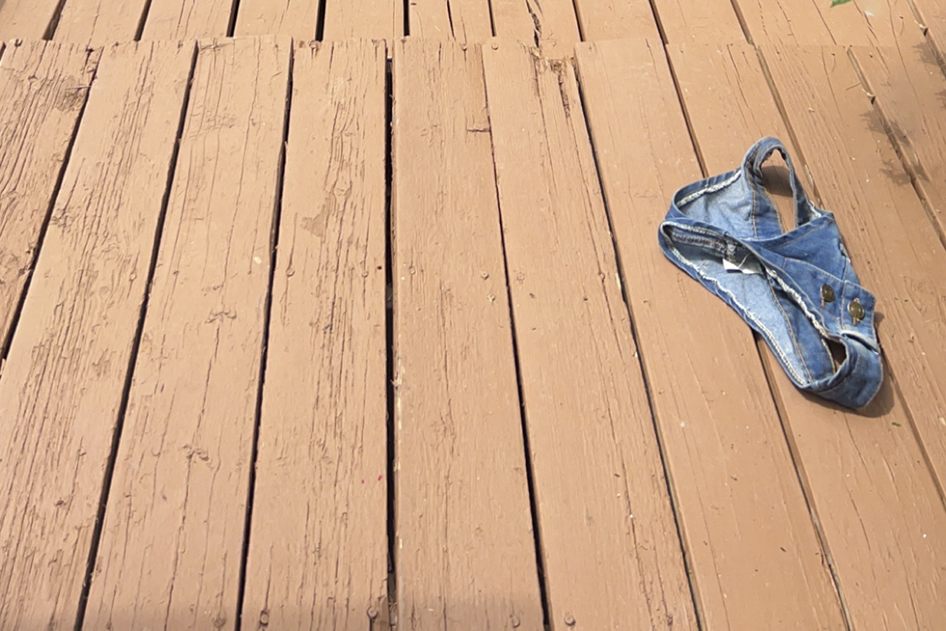 Do these classify as "janties" or a "jong"?
A Runaway Power Chair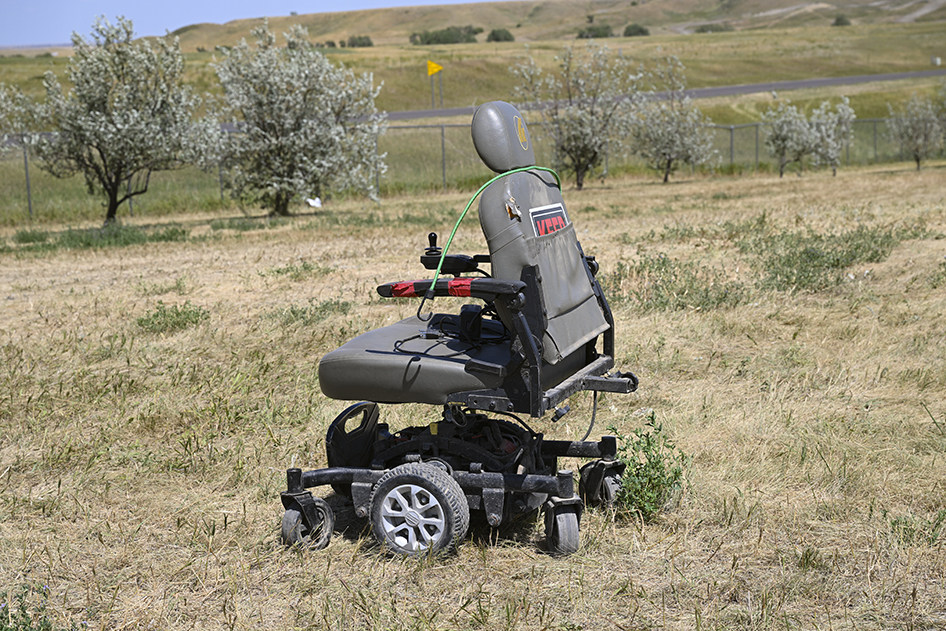 The world is its handicap parking space.
A 3-Wheeled Harley-Davidson Golf Cart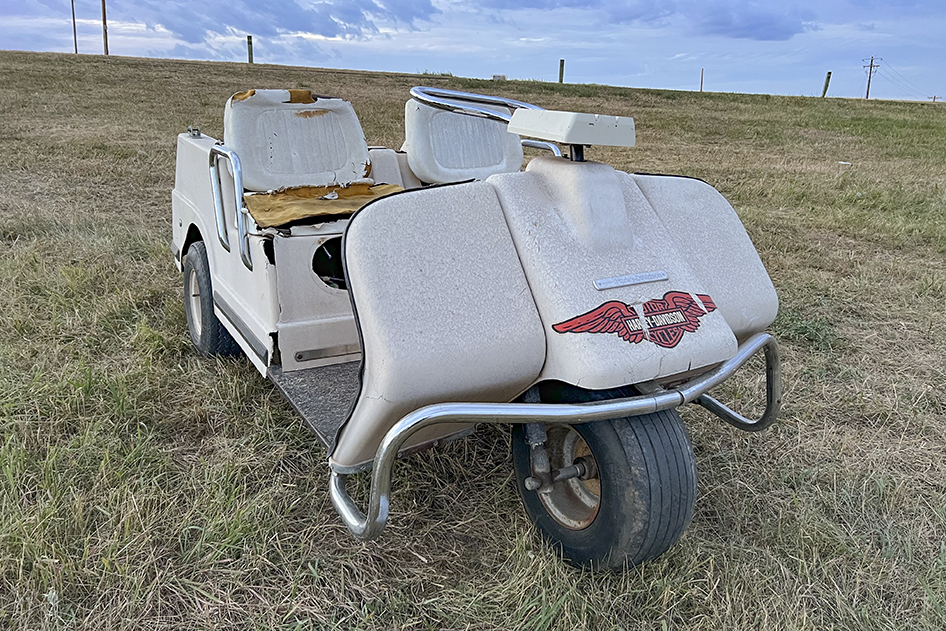 There was no key, but you could take off the parking brake and say "potato-potato" and get the idea.
A Partially Used Box of Emergency Underpants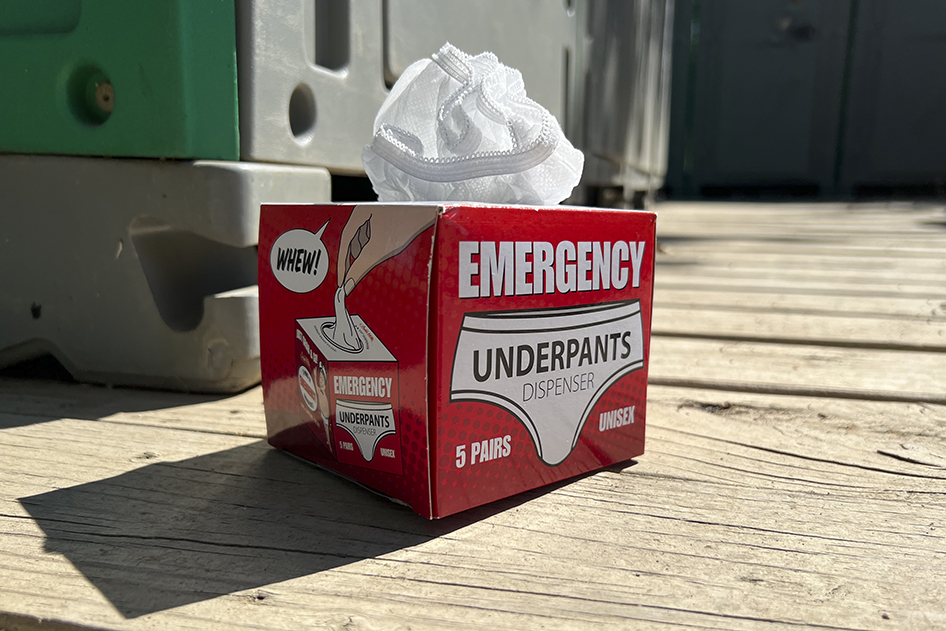 Doo what you gotta doo to keep partying.
Grills that Just Wanna Have Fun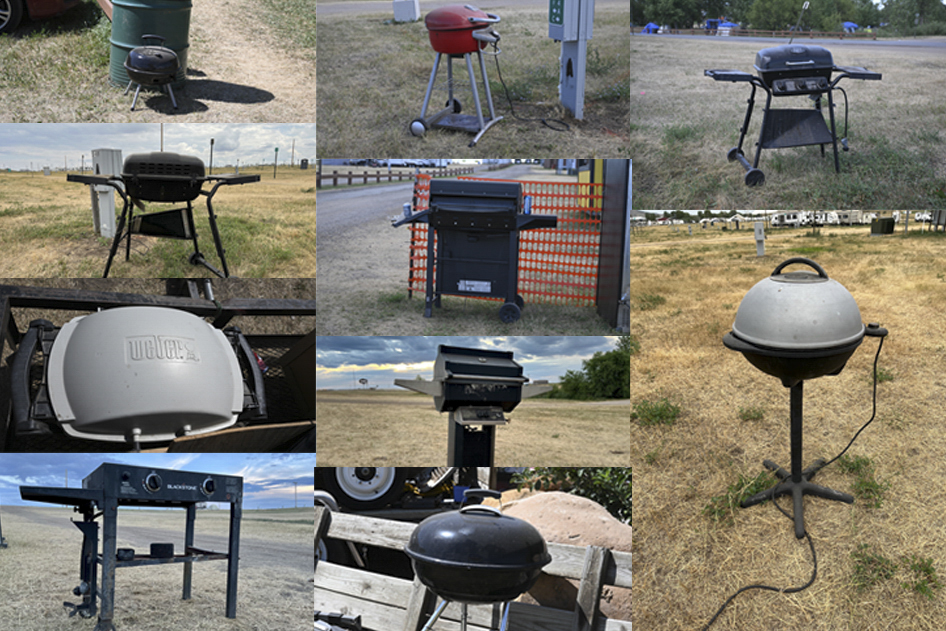 That's all they really want.
A Mysterious Amount of Mystery Meat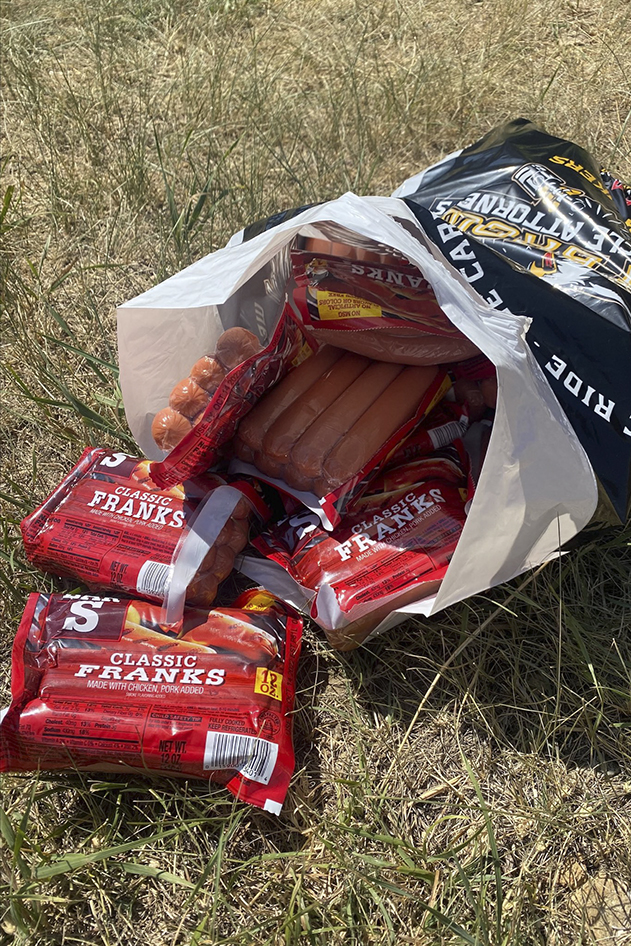 Those grills are missing out on a serious sausage party.
A Giant Game of Connect 4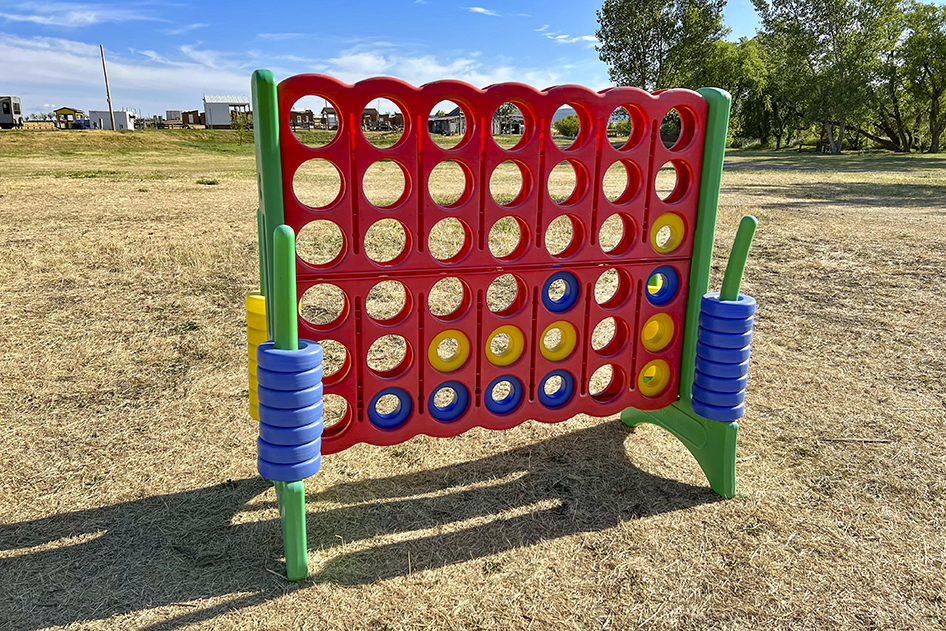 First they lost the match, then they lost the whole game.
A Billy Idol Cardboard Cutout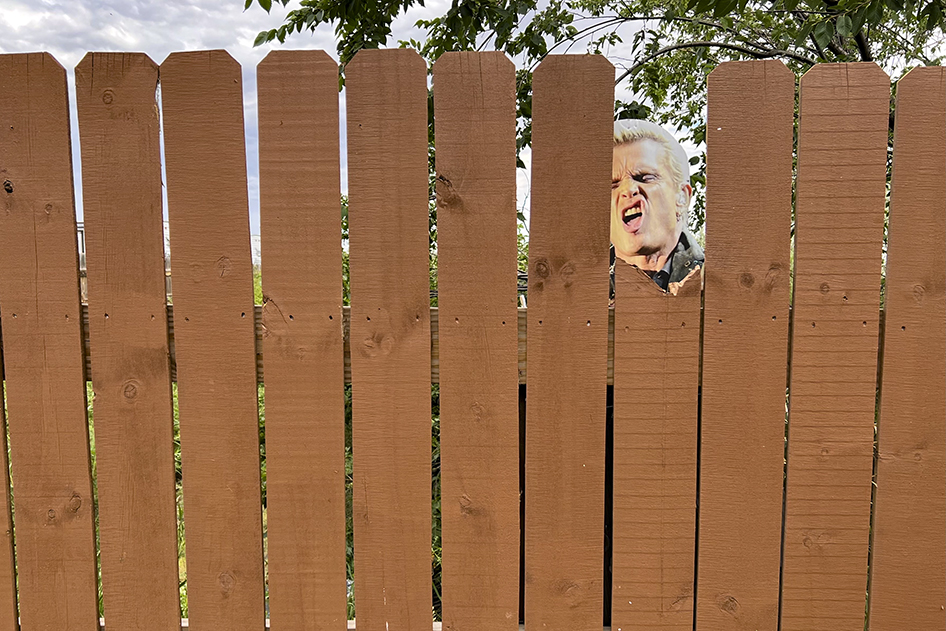 They say Billy never Idles, unless it's behind the fence backstage in Fan VIP.
Tons of Tents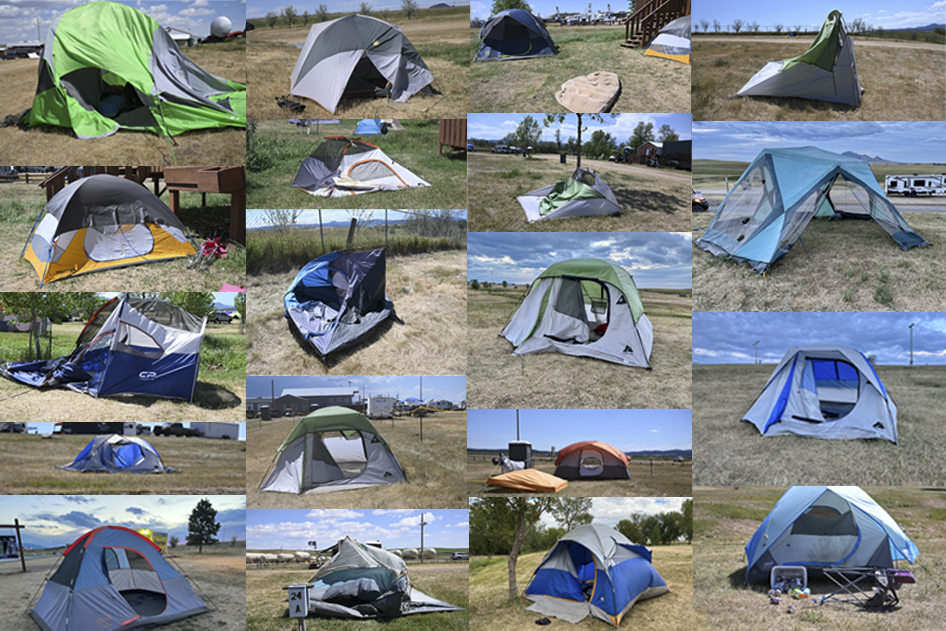 In various states of disrepair.
Refrigerators of All Sizes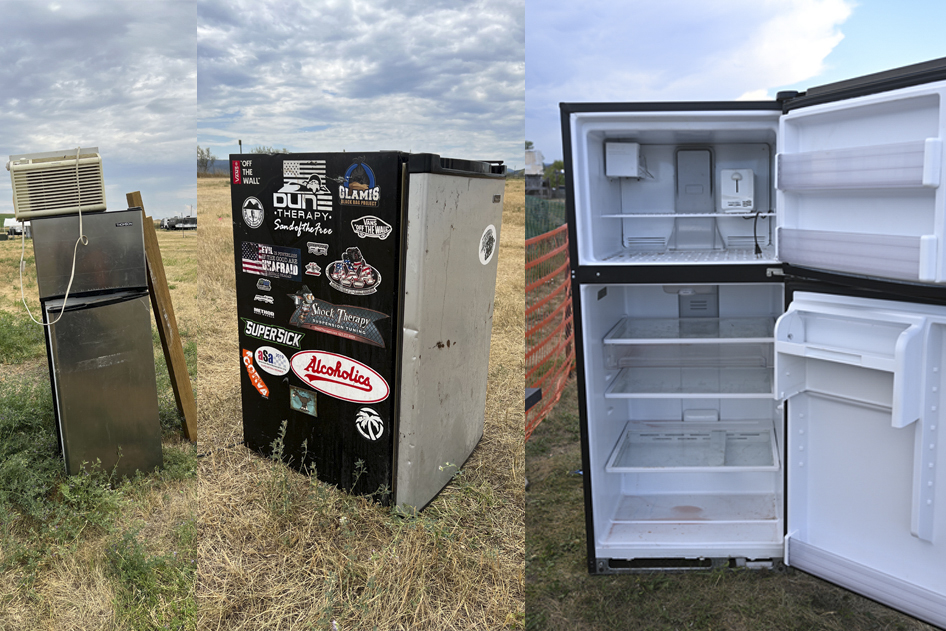 Just chillin' out in the field.
Chairs with No Cares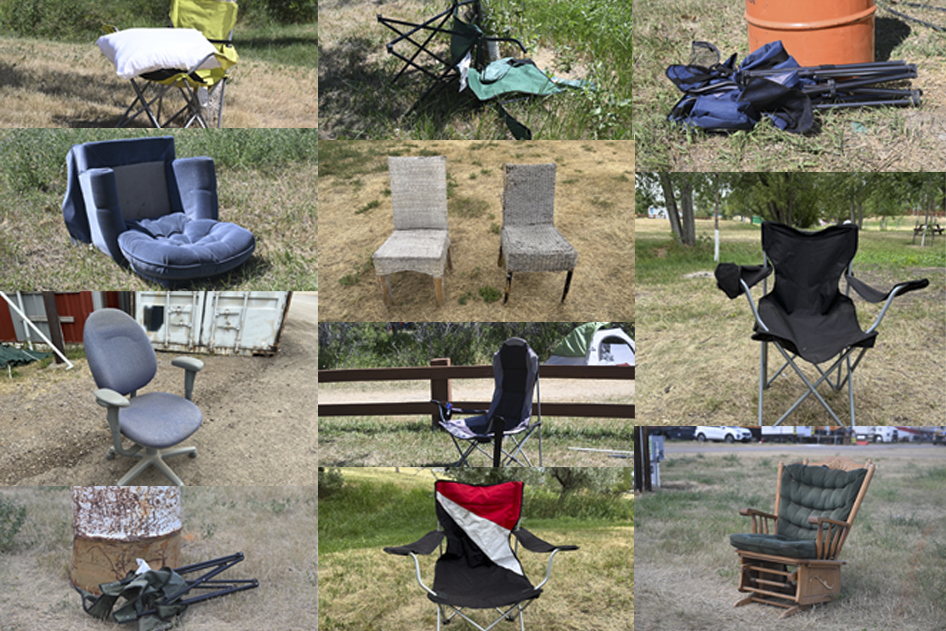 Ready to rock, roll or relax.
A Couple-a Couches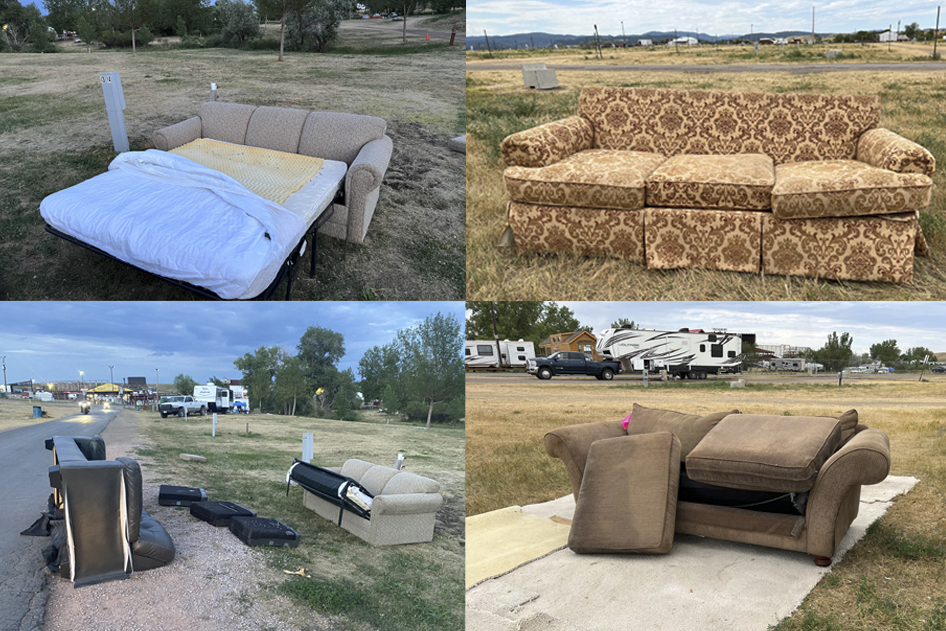 Sleep on the loveseat.
2 Car Seats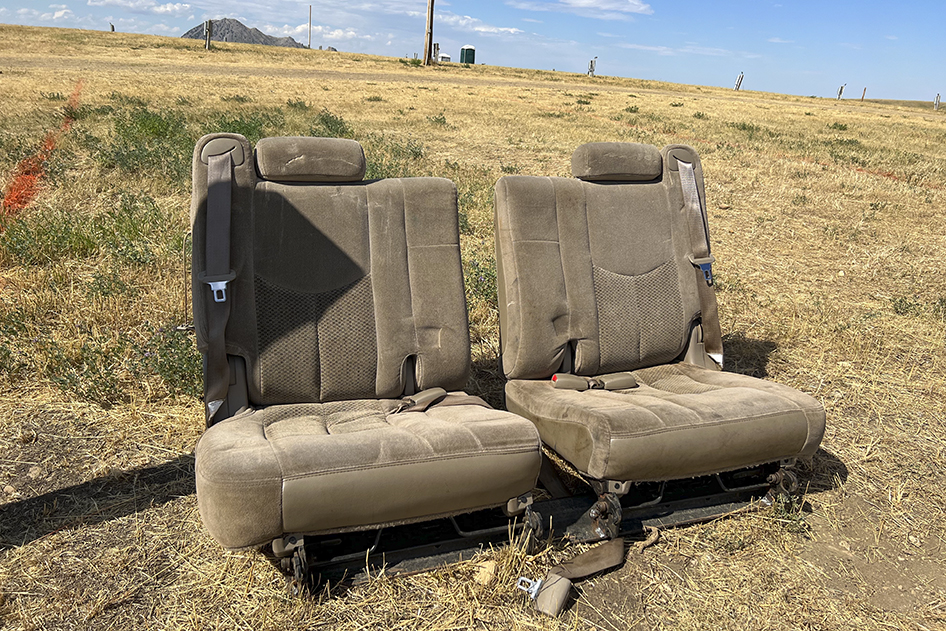 Sometimes you gotta take drastic measures to make room for more souvenirs.
Some Fish Desperately Trying to Get Back to Water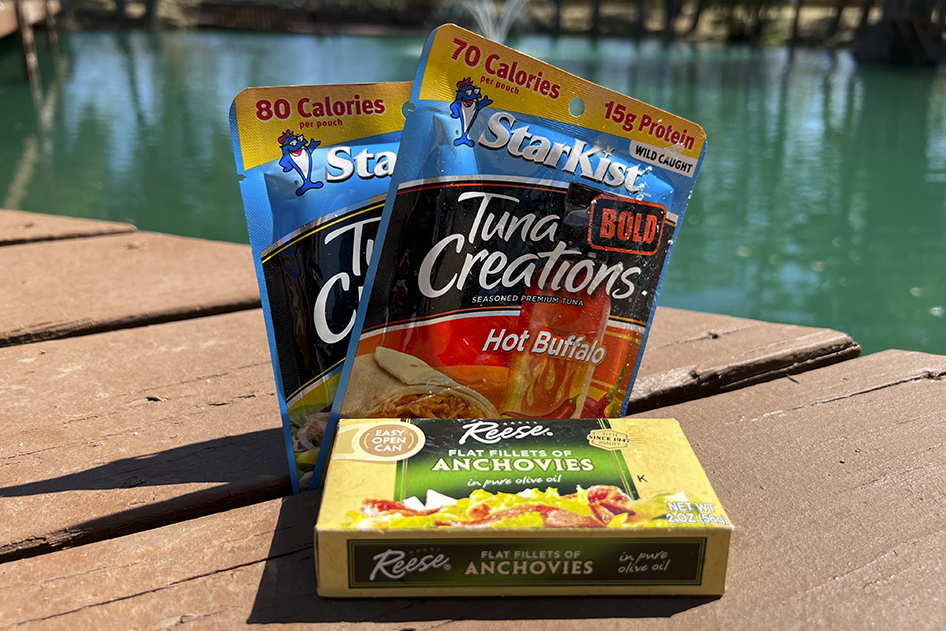 Almost made it!
And speaking of someone's spicy tuna, it's…
A Pile of Pretty Panties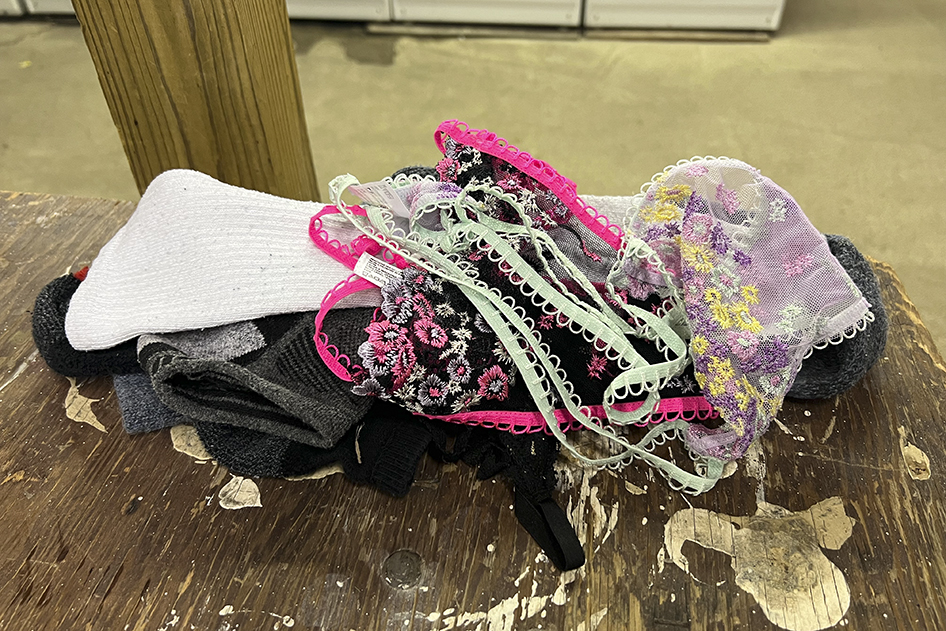 Looks like someone will be going commando for a while.
A Flock of Flamingos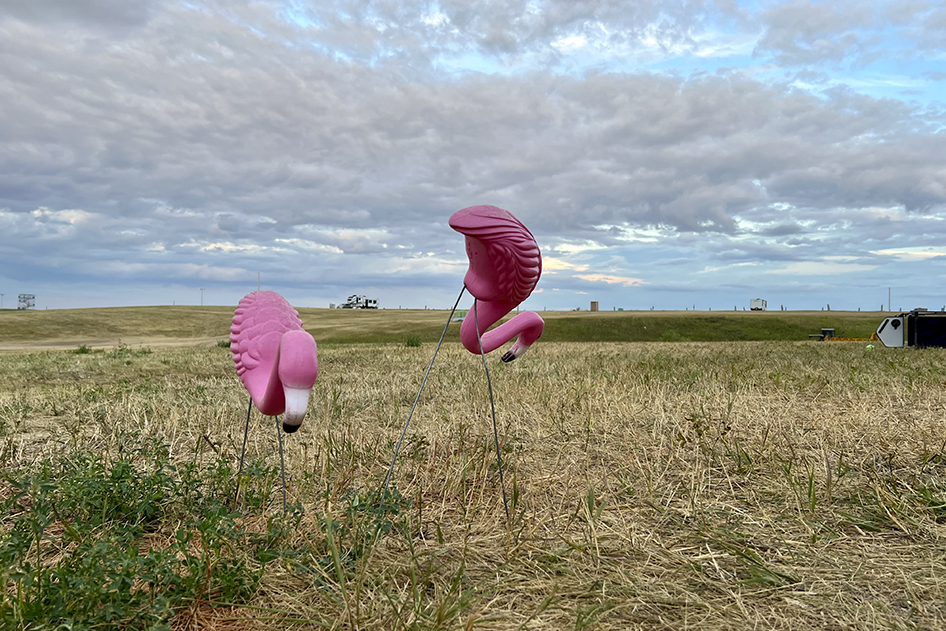 Fly high, free birds!
This Bonehead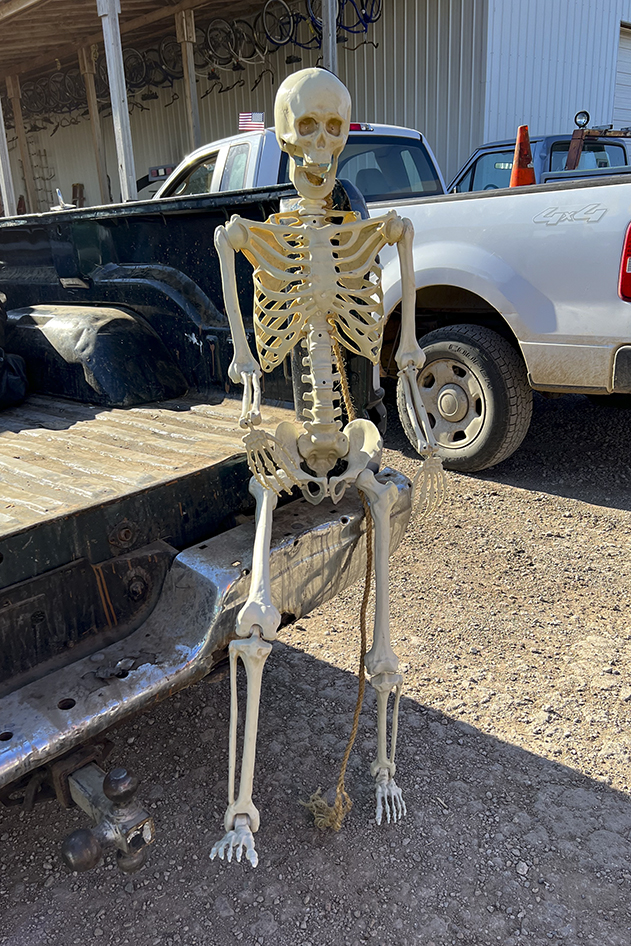 Found all alone with no body.
A Front End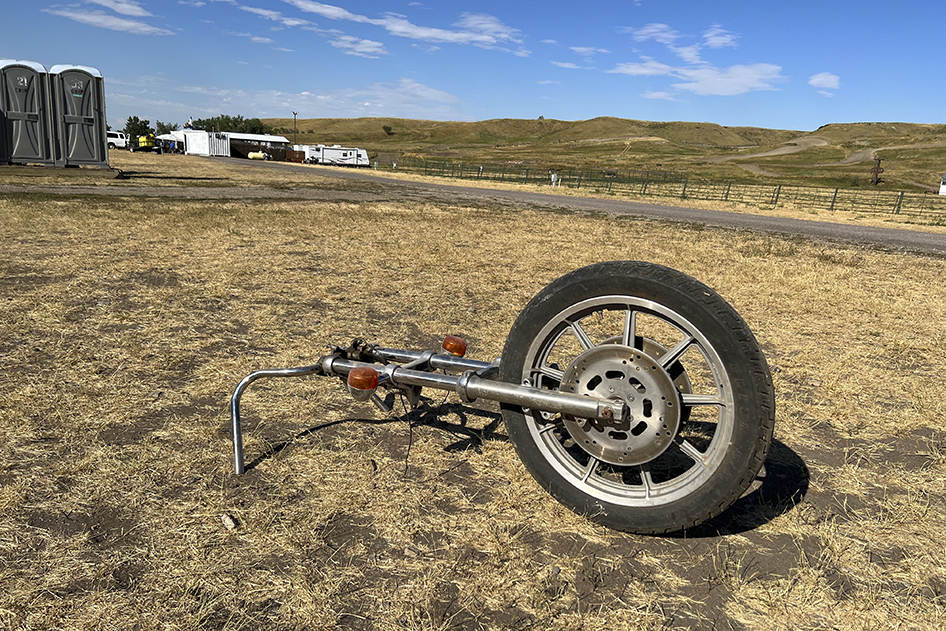 How far do you think they got without it?
A Half Full Gas Can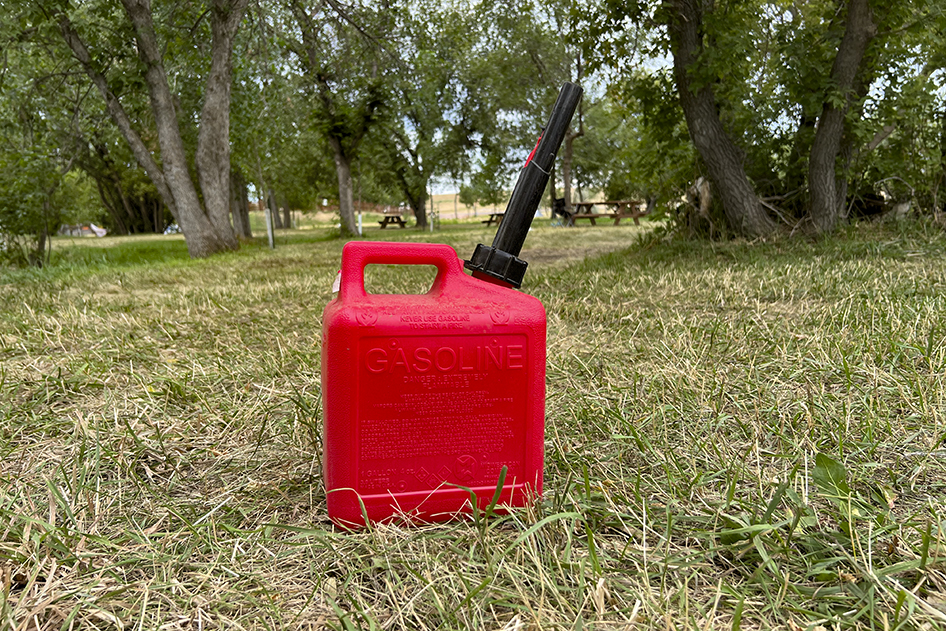 The price tag on the can was $18.99, and the gas inside was worth practically as much!
This Fireman's Hat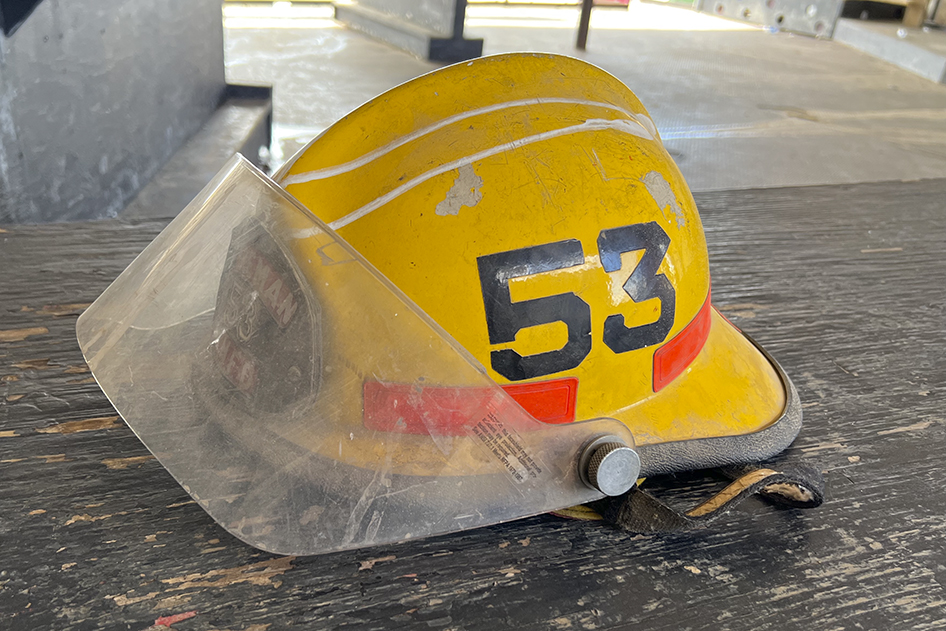 Found at Club Chip, where DJ Hulio brings the fire during the nightly after party.
Something to Fan the Flames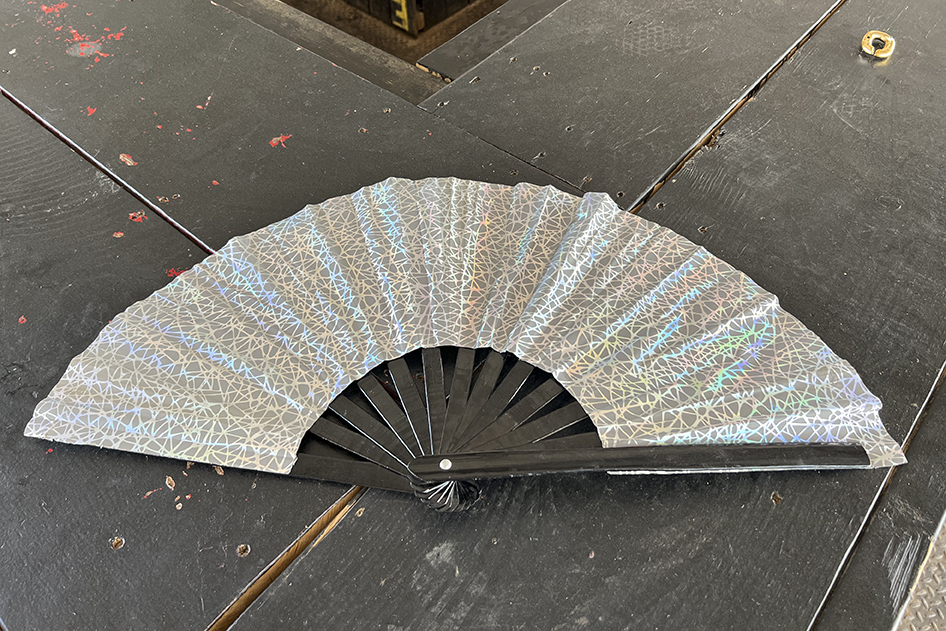 Is it hot in here, or is it just the go-go dancers?
Registration & Proof of Insurance for a '95 XLH883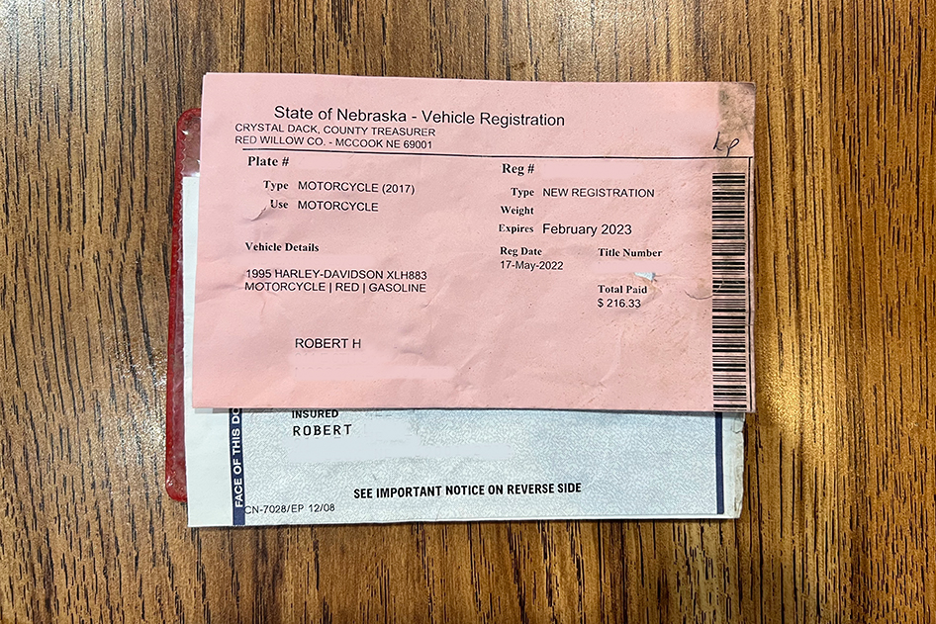 Hope Robert didn't have an encounter with Johnny Law on the way home.
This Trike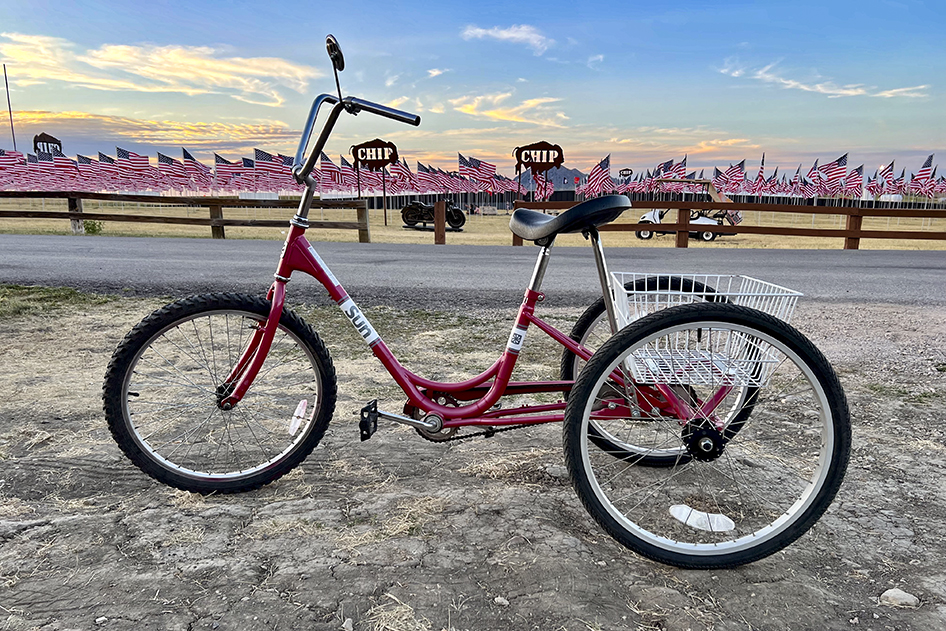 The third wheel always seems to get left behind.
A Table for Four, Please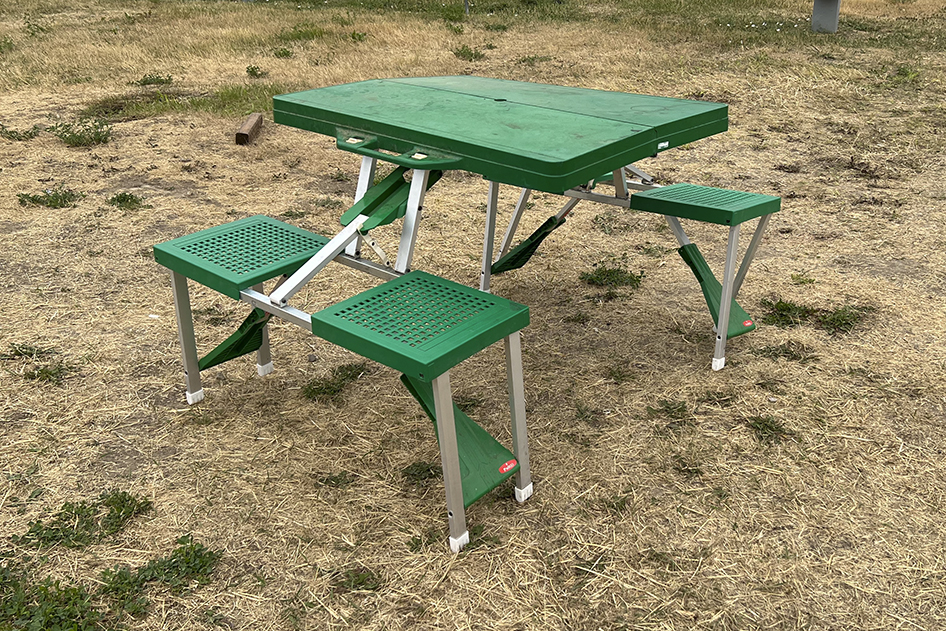 There's one available. Right this way.
Hundreds of Tires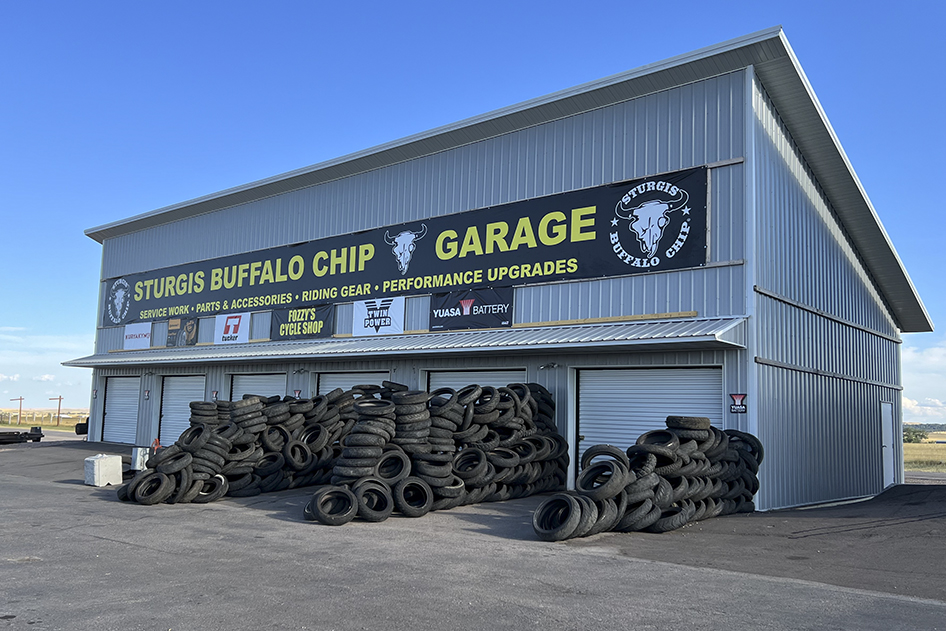 Whether it was the extra miles or a few too many late-night burnouts, Fozzy's Cycle Shop at the Buffalo Chip Garage and several campsites became the final resting place for refuse rubber.
A Flag & Pole Set

Getting real close to breaking flag code here.
A Painted Rock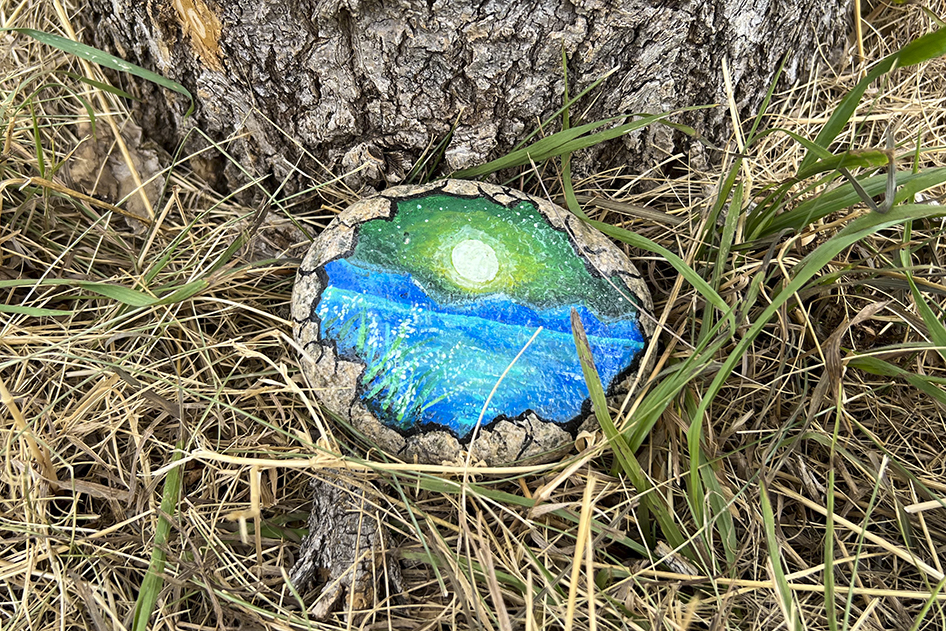 According to a note on the back, this rock was painted for the Facebook group #5280Rocks that paints rocks to hide around Arvada, Denver and all of its neighboring cities and states to spread joy and brighten people's day. It worked!
Loads of Floaties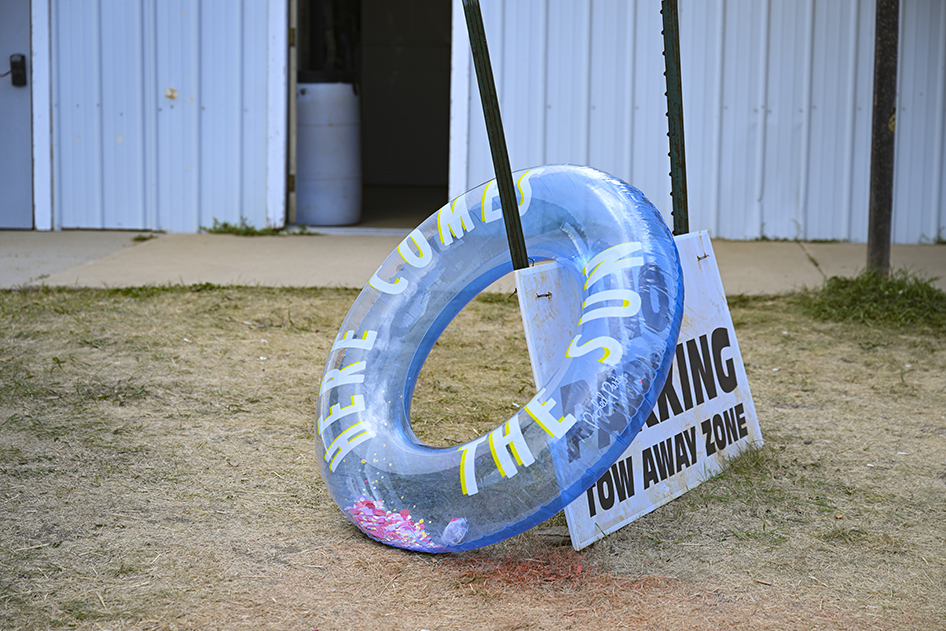 Including two full truckloads of "specialized" inflatables that can't be shown here.
2 Trailers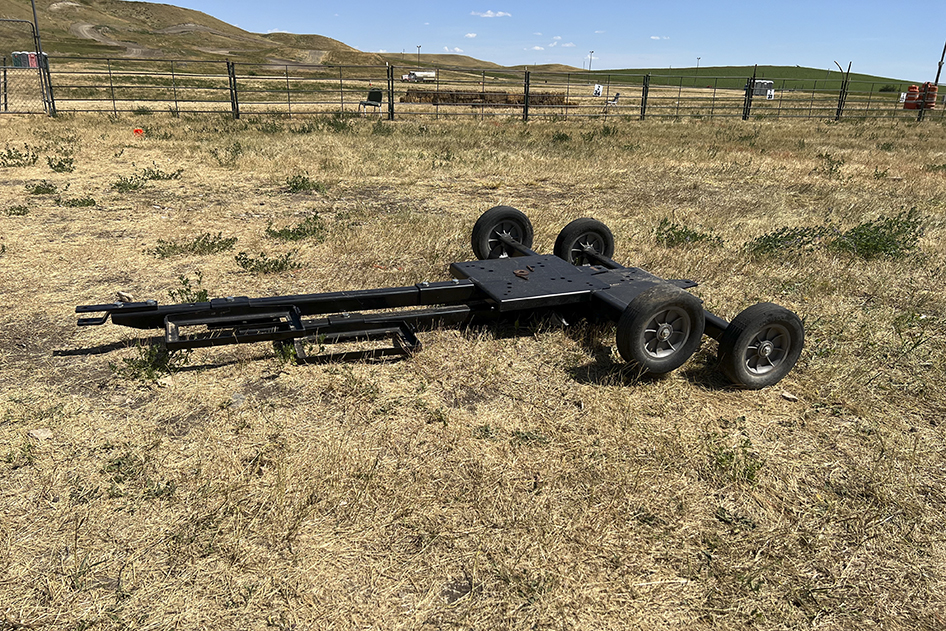 Rumor has it they hauled a motorized couch.
A Big Pile of Mufflers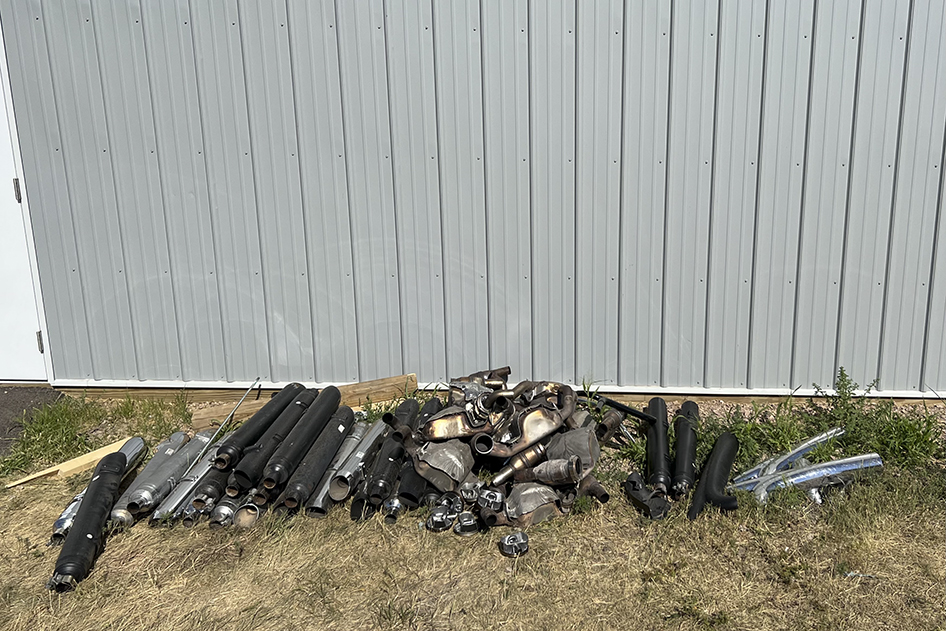 The Lloyd'z Garage guys know loud pipes save lives.
2 Air Conditioners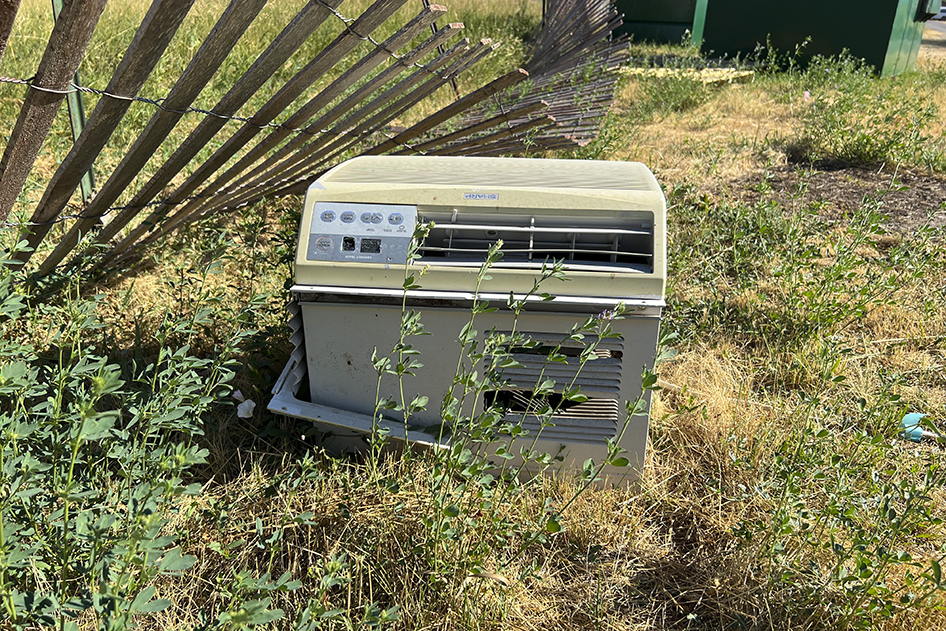 They definitely got a workout during the hottest Sturgis Rally on record.
A Big Ol' Pile of Wood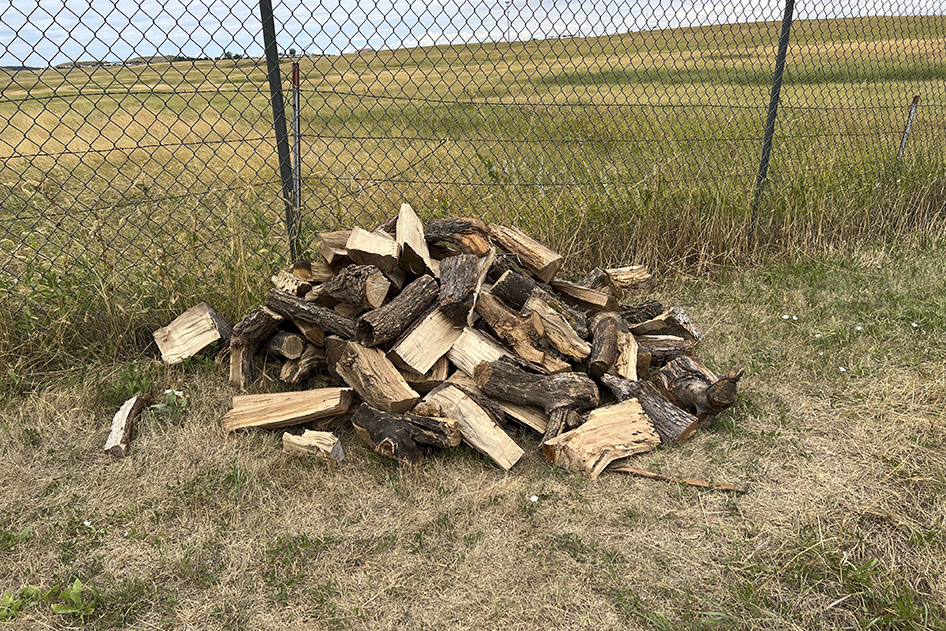 A gift in honor of Buffalo Chip founder "Woody", perhaps?
A Twisted Tea Cornhole Set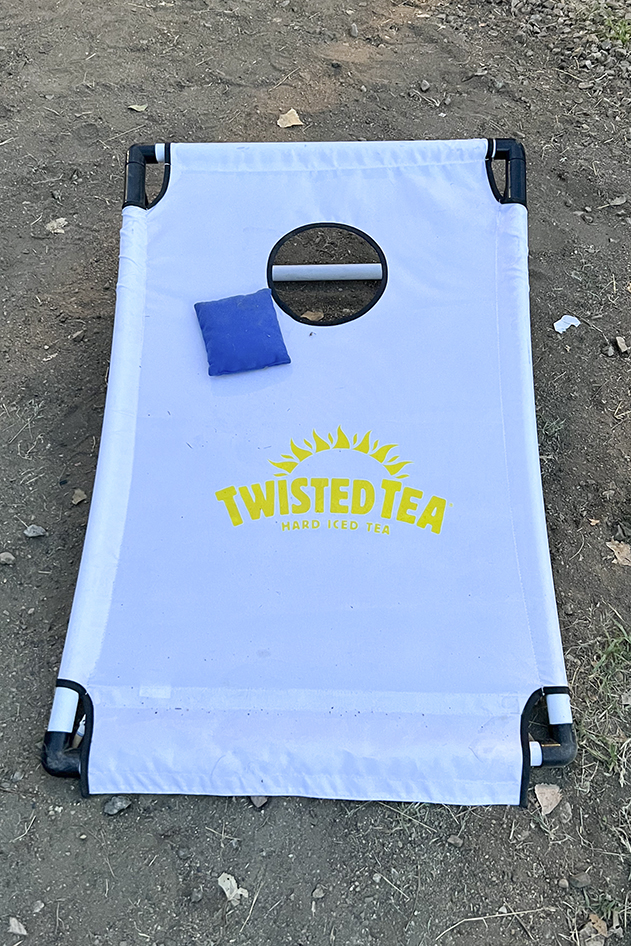 Leaving this Bikini Beach prize behind is worse than getting tea bagged.
An Orry Kraw Poster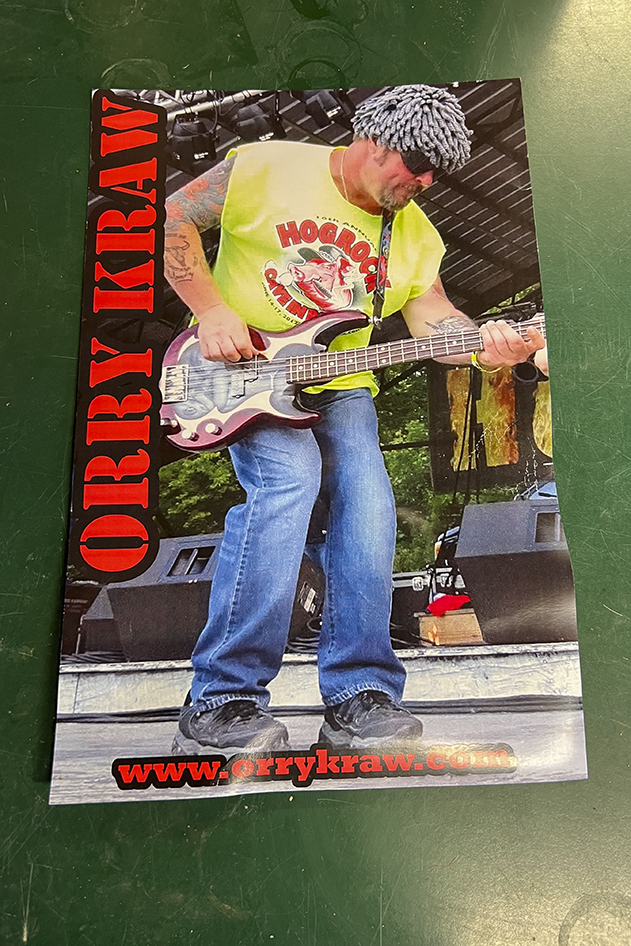 Folks that know him call him "Supercat", but he should be called "Super Bad at Leaving his Stuff Behind".
Jewel Case & Liner Notes for the Moody Blues' "To Our Children's Children"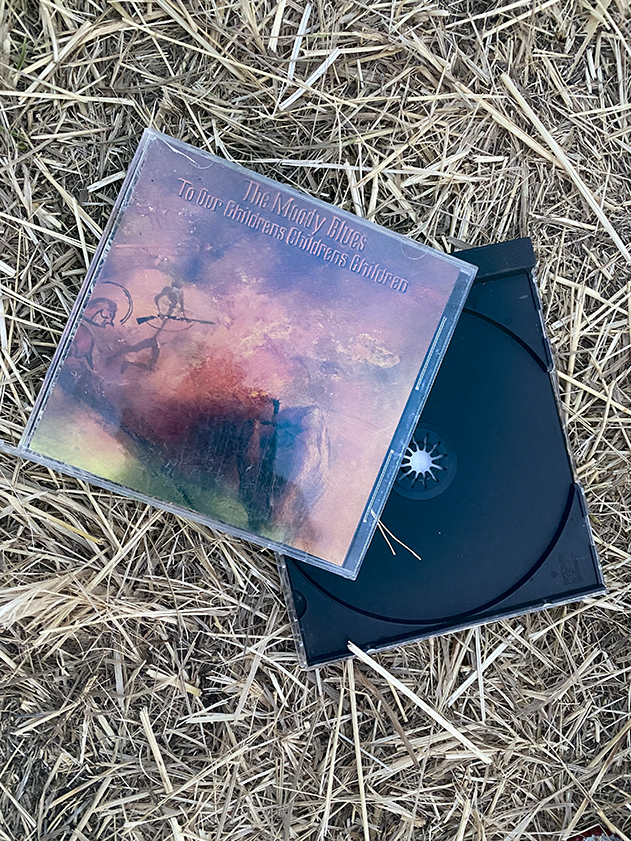 At least they took the best part home.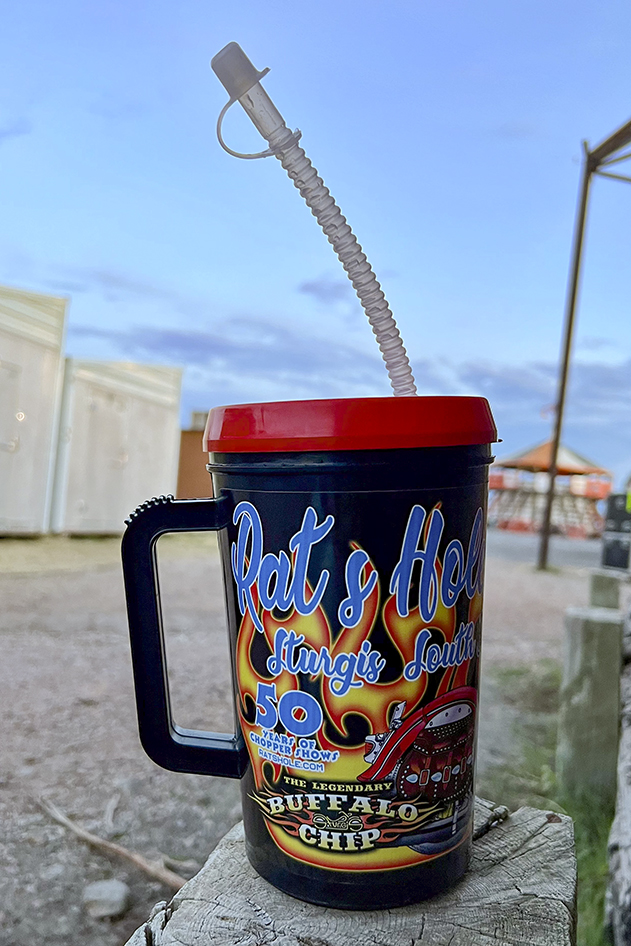 You can lead a horse to the Rat's Hole Bar, but you can't make him drink from the cup forever. Isn't that how the saying goes?
A Well-Traveled Camelbak Bottle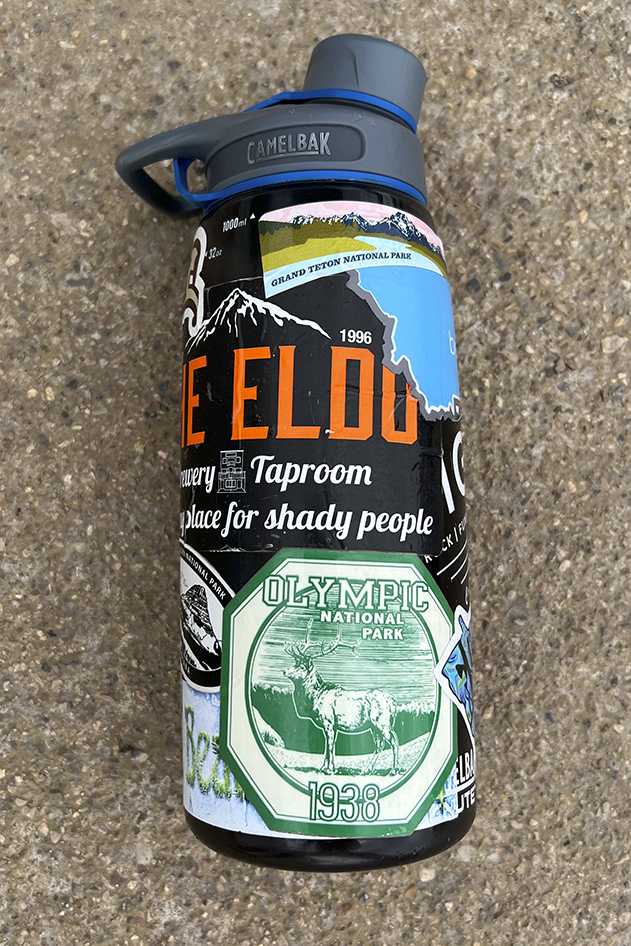 This thing could probably tell some stories.
A Pair of Pleather Pants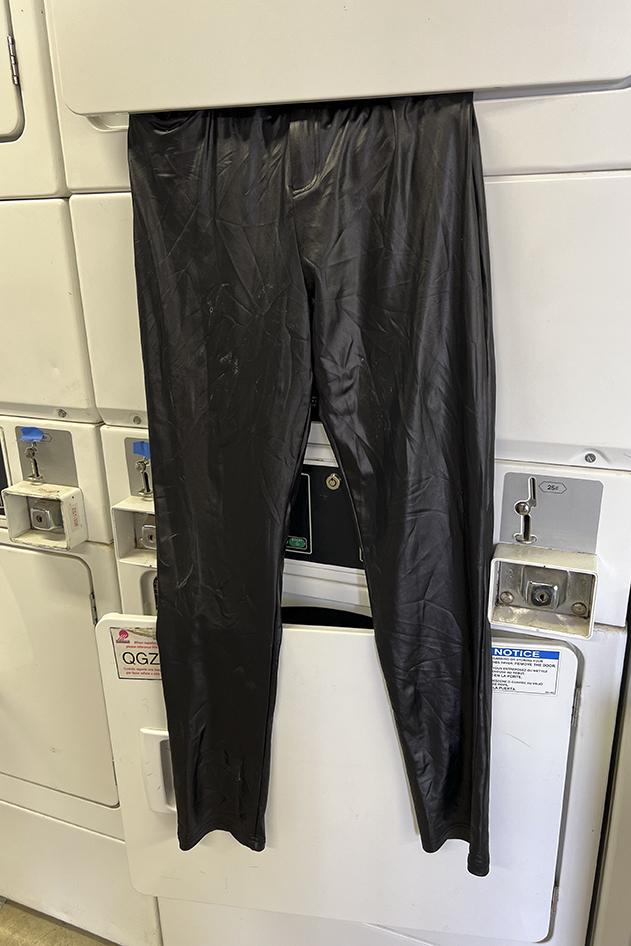 Freshly washed and ready to be sweat in.
A Box of Burlap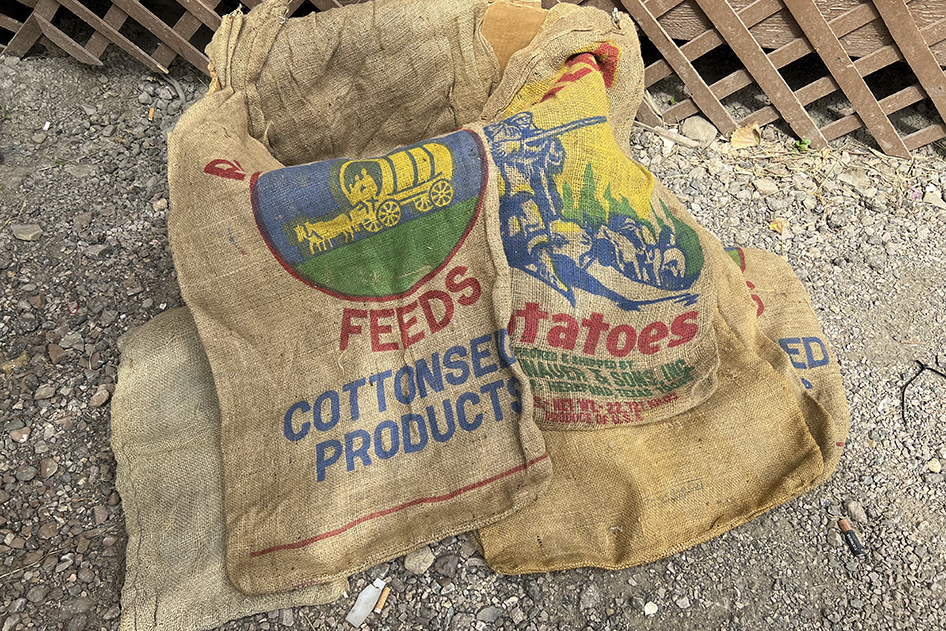 There are quicker modes of transportation to get around the property than a potato sack, but you do you.
A Blood Alcohol Meter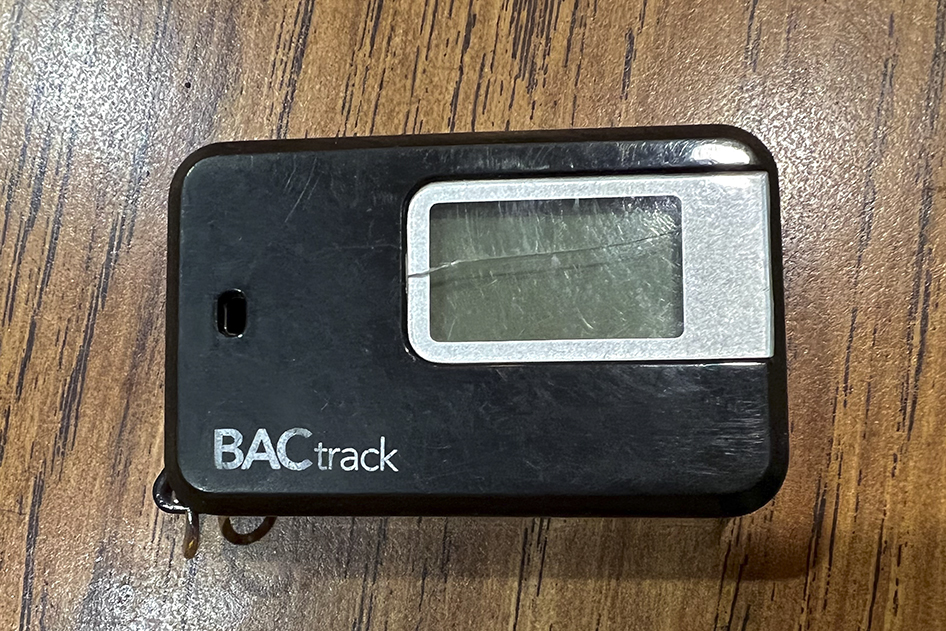 Blow 'em, then leave 'em.
A 15-Piece Drill Bit Set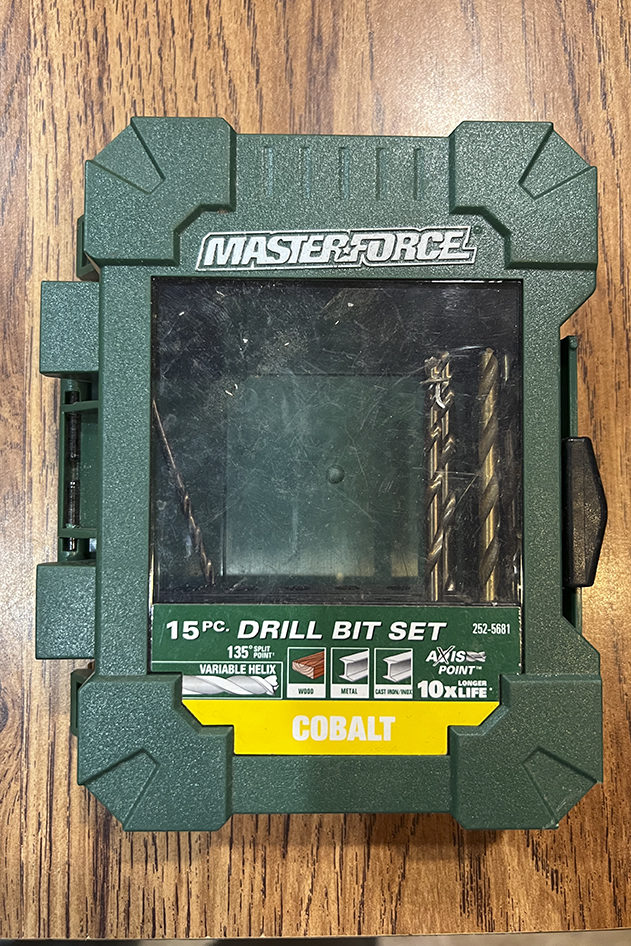 Just a few bits short.
A Tiny Teddy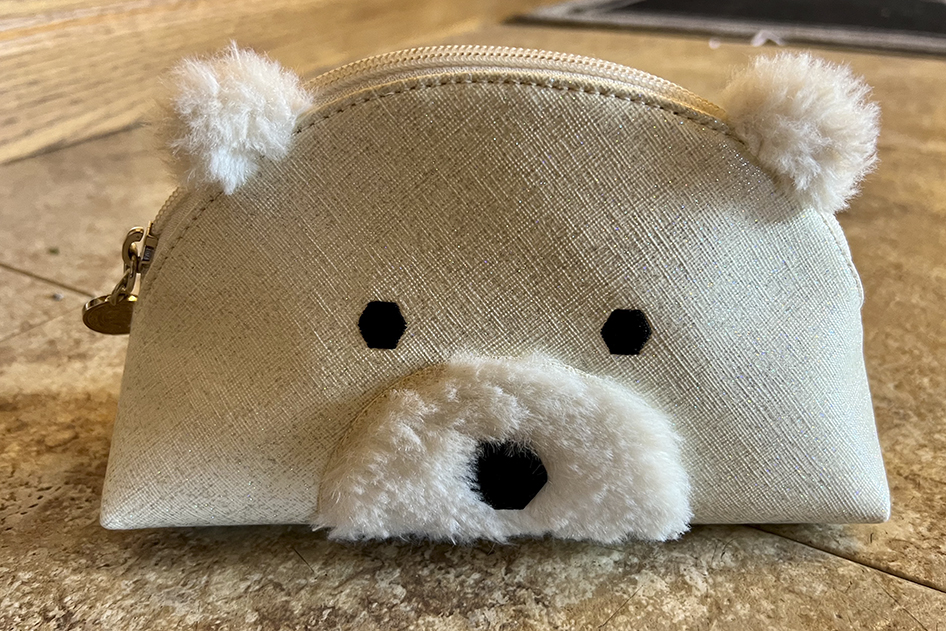 How em-BEAR-assing to leave this behind.
A Pair of Boots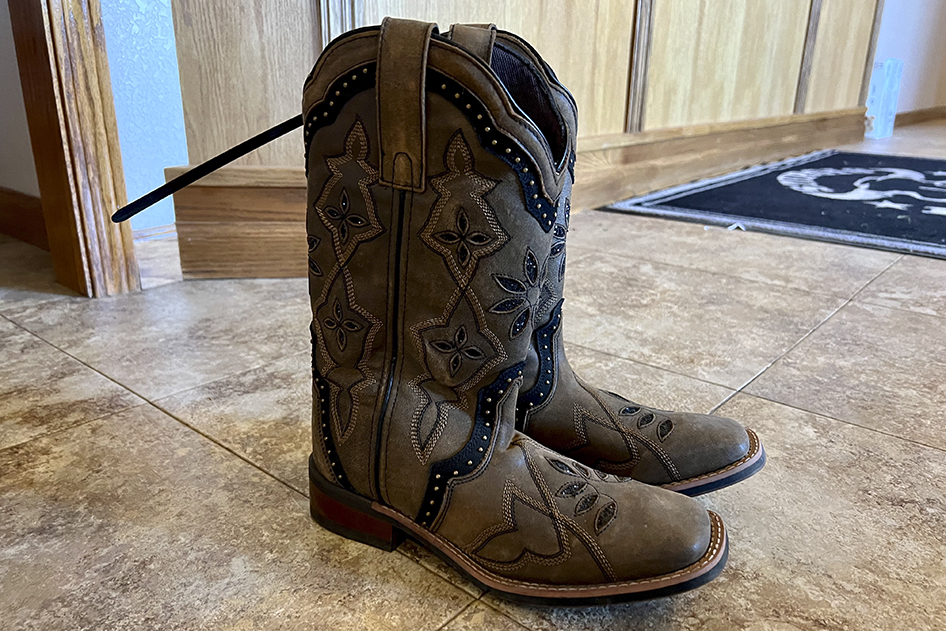 So clean you could eat off the soles.
A Harley-Davidson Brain Bucket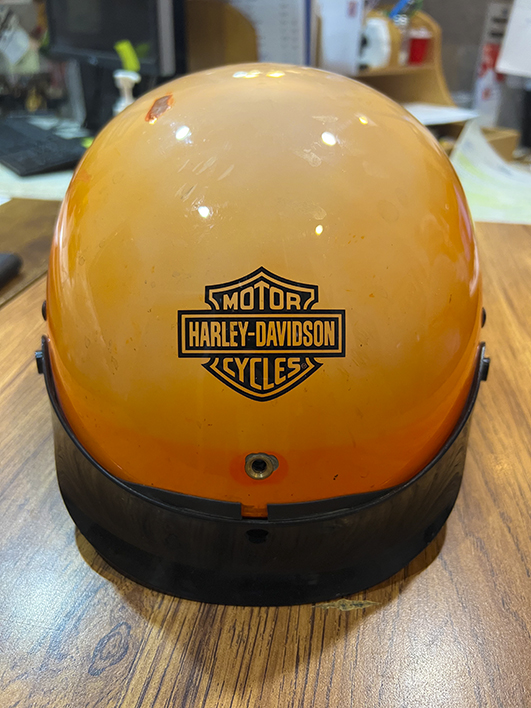 Maybe they got excited when they found out South Dakota doesn't require helmets for adults?
A Gas Cap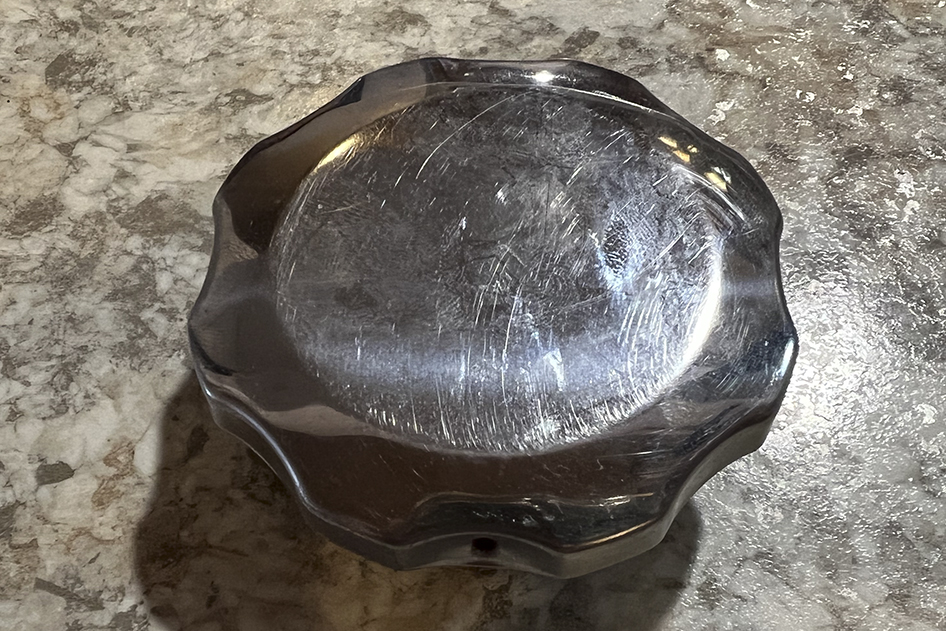 A fill-up ain't any cheaper with the cap missing.
A Canon Sure Shot Telemax Camera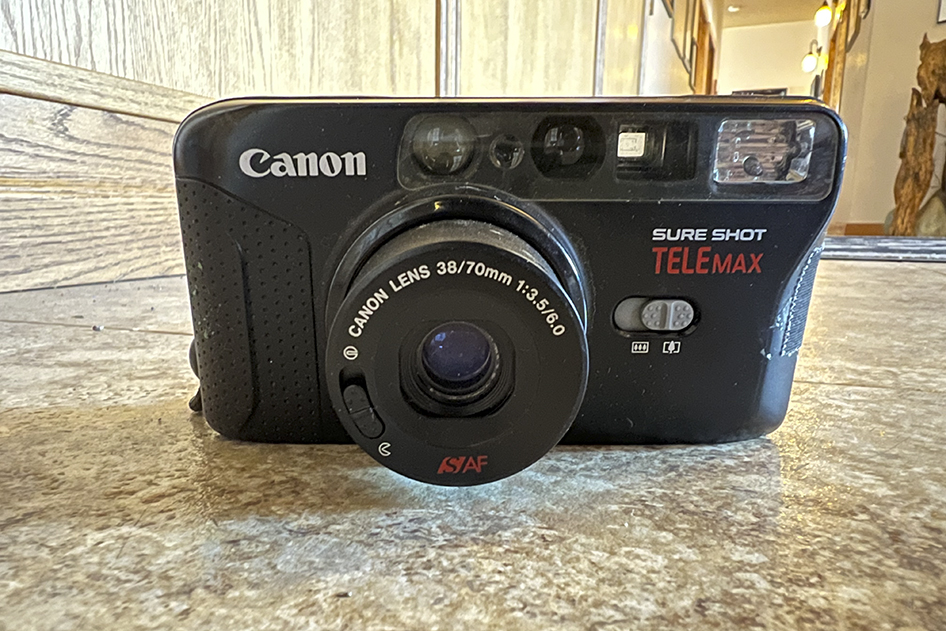 Could it be possible this has been floating around the grounds since 1991?
A Bikers Against Dumb Drivers Cutoff Shirt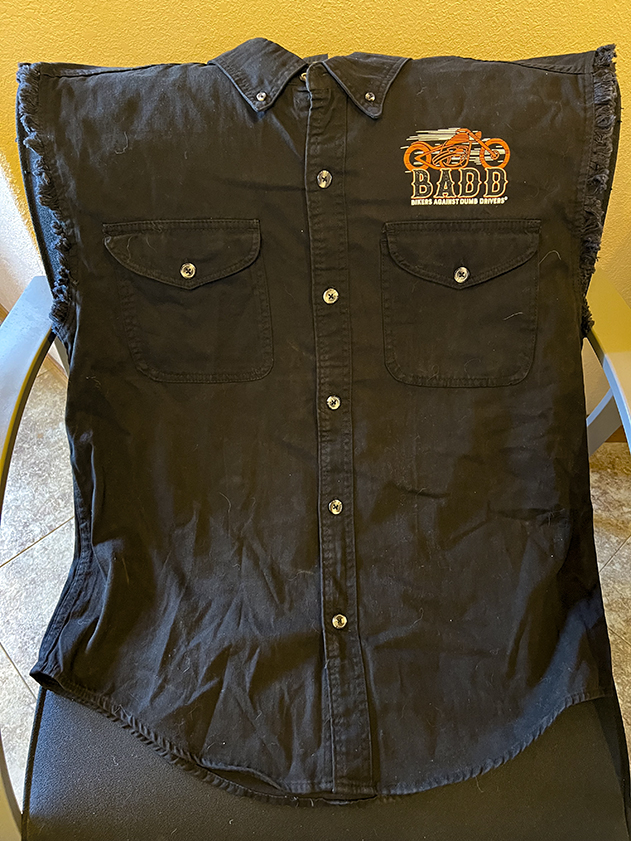 New with tags from Hot Leathers.
3 Knives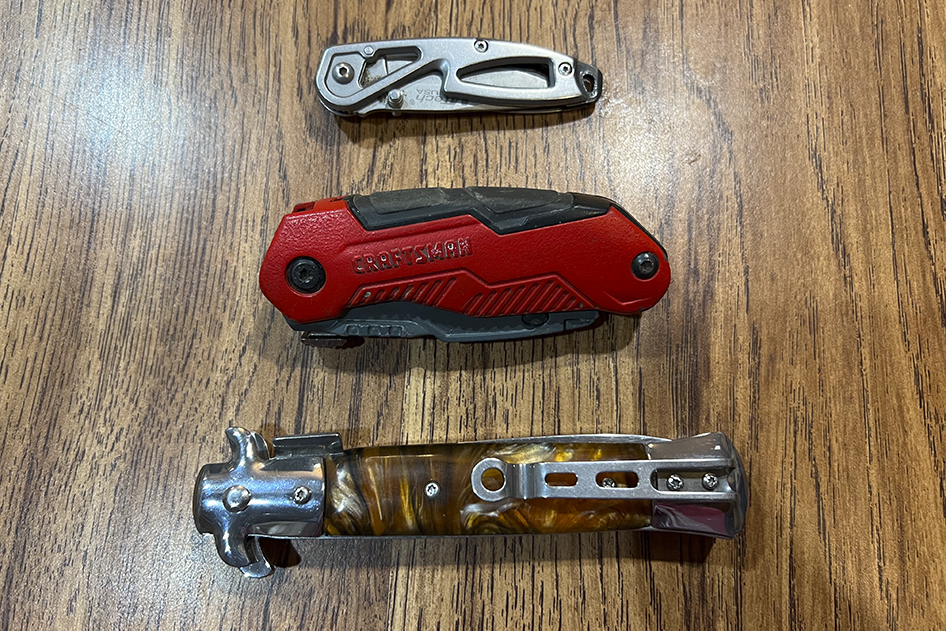 Pocket, utility and switchblade.
3 Gloves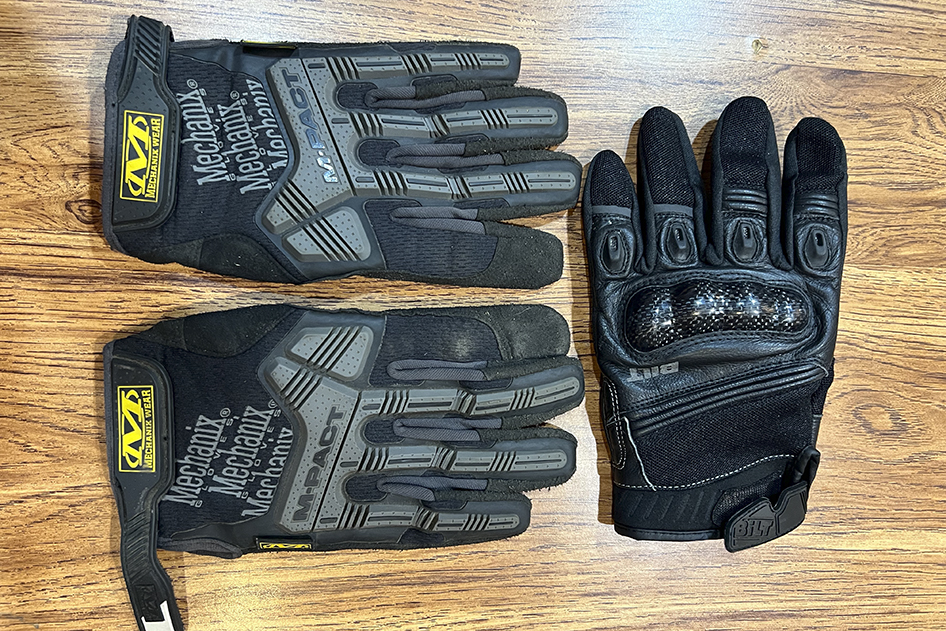 One pair and one lonely only.
8 Pairs of Glasses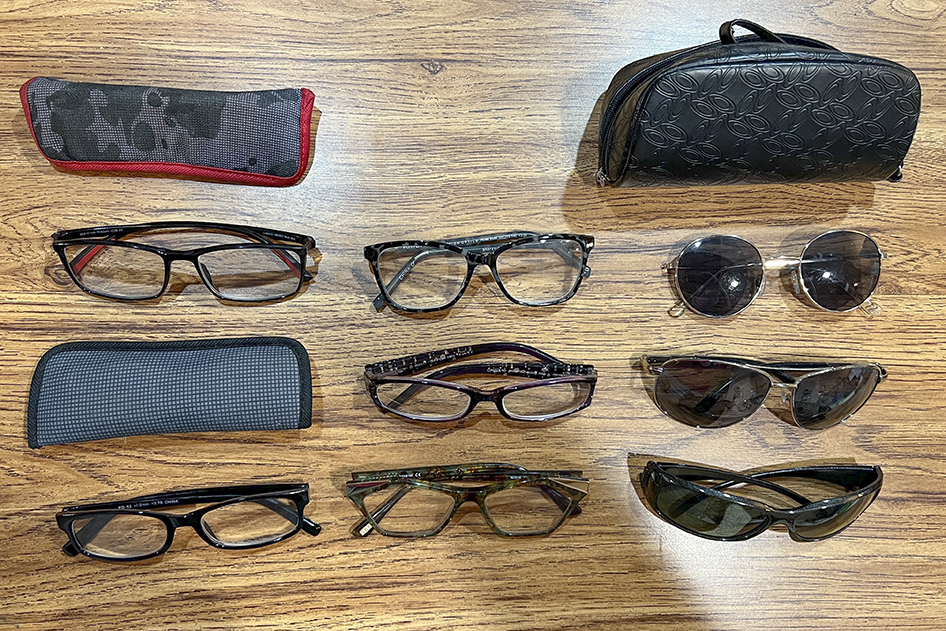 Prescription, readers, sunglasses and cases.
6 Phones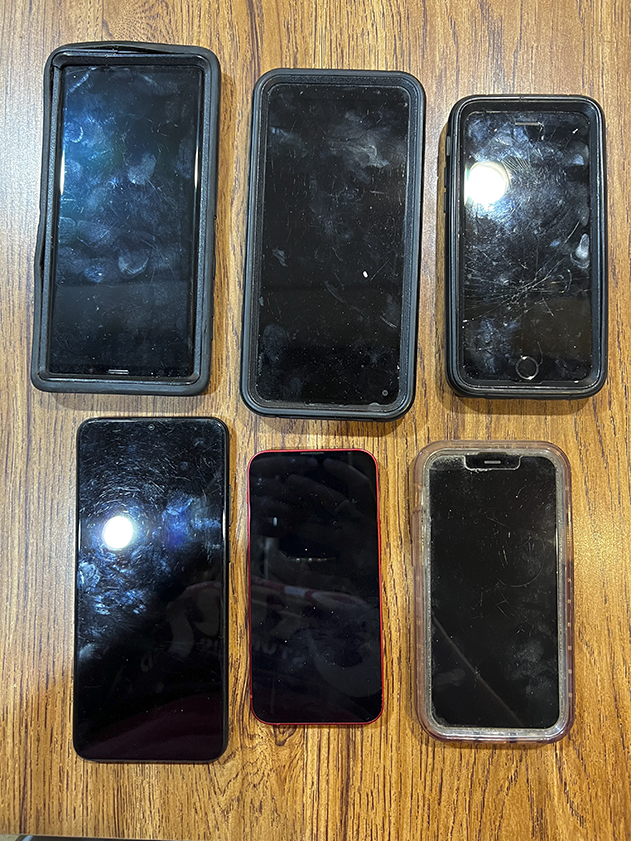 "Hey Siri, tell your master their phone's still at the Chip."
1 Passport & Travel Journal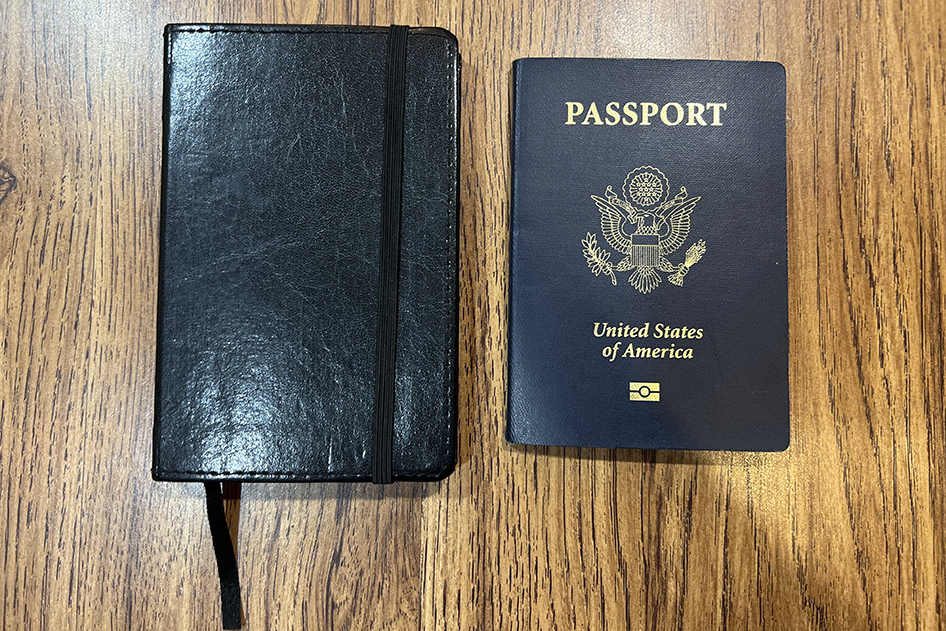 Belonging to Oliver Closeoff.
11 Credit Cards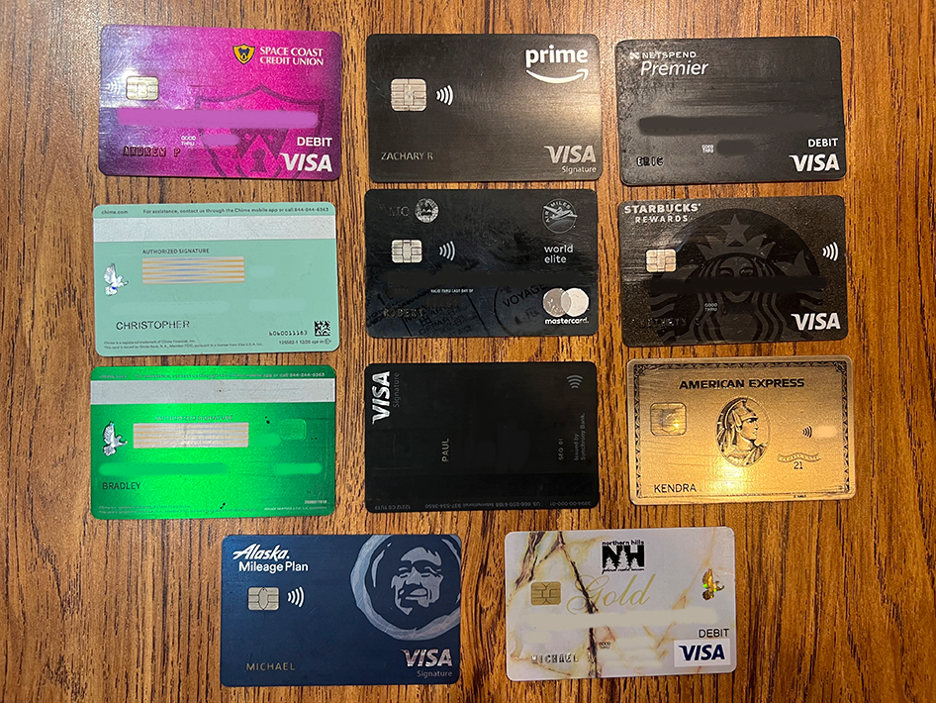 Just a few cards short of a full deck
13 Sets of Keys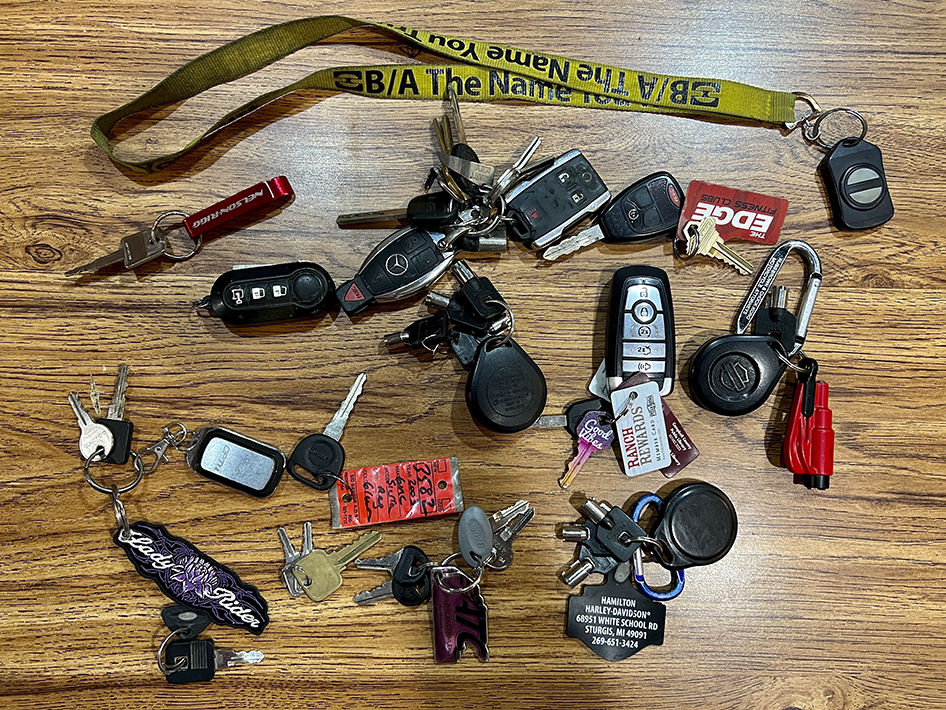 Anyone know a good locksmith?
Call and Describe to Claim
1 Shiti Cooler
2 Communication Devices
Does any of this stuff look familiar? If so, call (605) 347-9000 to search for and log lost and found items.
Want to see even more weird things campers have left behind after the Sturgis Rally? Check out the Buffalo Chip's Lost and Found from past parties:
Presented by the Sturgis Buffalo Chip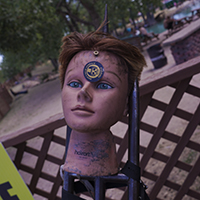 Known as The Best Party Anywhere®, the Sturgis Buffalo Chip believes festivals should be fun like a high five, reenergize you like a broken rule, and romance you like someone you just met and have to take home.
This nine-day festival of concerts and motorcycle events promises to bring you exciting events like flat track races and live performances from artists like Aerosmith, Willie Nelson, Snoop Dogg, Five Finger Death Punch, Kid Rock, Rob Zombie and many more.
Find out more or get passes to the Best Party Anywhere at www.buffalochip.com and find out why it continues to be one of the most televised festivals in the world.
Did you find anything that was left behind at the Buffalo Chip after the Sturgis Rally? Tell us what it was in the comments below so we can get it back to the rightful owner.