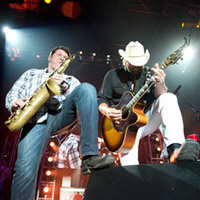 They say a picture is worth 1,000 words, so rather than bombard you with 10,000 words, here are 10 cool bike rally photos to feast on. Stay tuned each week to the Legendary Buffalo Chip Facebook page for 10 new photos of varying topics. More bike rally photos are available on the Buffalo Chip website in the 2013 photo gallery as well!
This week's topic: Nine nights of concerts!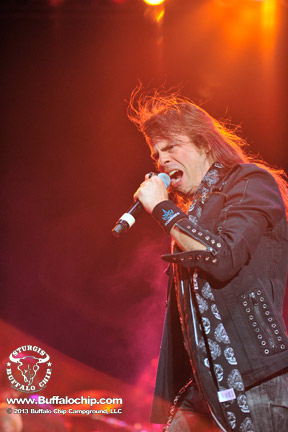 Queensrÿche kicked off the Best Party Anywhere™, headlining the second annual Friday Fest on Friday, Aug. 2, 2013.
Buckcherry made music history by performing their hit album, "15" in its entirety during this year's 2013 Sturgis Motorcycle Rally at the Best Party Anywhere on Saturday, August 3, 2013, opening up for The Cult.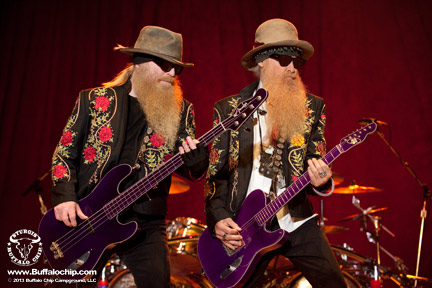 ZZ Top, a Chip favorite, brought their classic hits "La Grange," "Tush" and "Sharp Dressed Man" to the Buffalo Chip on Sunday, August 4, 2013, following Halestorm.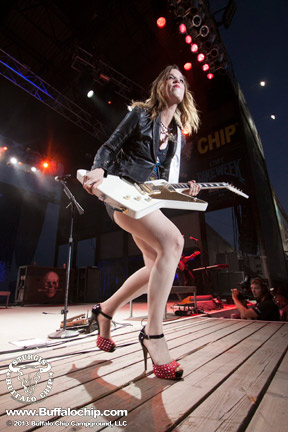 Grammy Award winning rock band Halestorm tore up the amphitheater Sunday, Aug. 4, 2013 with hits such as "I Miss the Misery" and "Love Bites (So Do I)."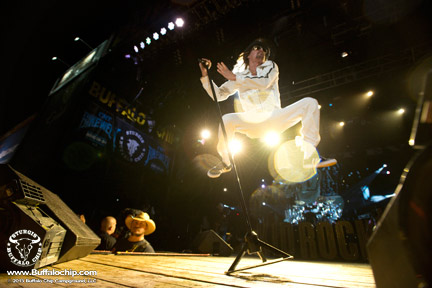 American Badass, Kid Rock, brought the roof, and rain, down on Monday, Aug. 5, 2013. The thunderstorm wasn't enough to stop him, or his fans that packed the house, and the lightning added a unique touch to the already electrifying performance.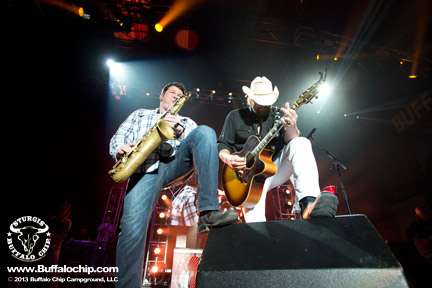 Toby Keith killed it on Tuesday, Aug. 6, 2013, following the annual Biker Belles® ride that celebrates women in motorcycling. Toby Keith rocked the Wolfman Jack stage with hits such as "Red Solo Cup," "Made in America" and "Beer for My Horses."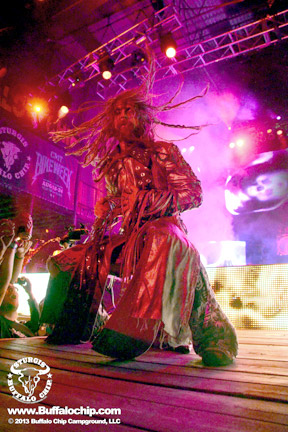 Rob Zombie pulled out all the stops, with everything from giant stage props to videos to pyrotechnics to confetti at this year's Best Party Anywhere performance, setting the crowd on fire on Wednesday, Aug. 7, 2013, following the inaugural Daredevil Day.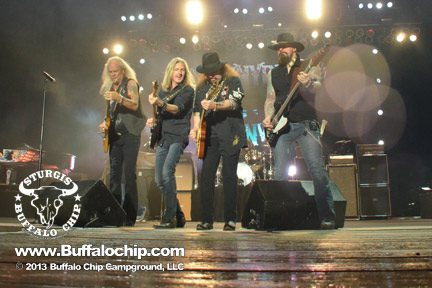 Classic rock band, Lynyrd Skynyrd, tore up the stage to raging engines and cheers on Thursday, August 8, 2013, after the Buffalo Chip's Freedom Celebration.
Filter closed out the party on Saturday, Aug. 10, 2013 with a riveting performance of their hits such as "Take a Picture" and "Hey Man, Nice Shot."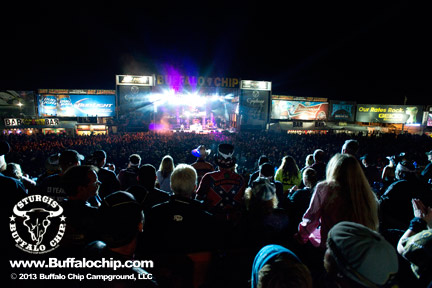 The house was packed for all nine nights of concerts at the Best Party Anywhere during the 2013 Sturgis Motorcycle Rally.