*thump*
What was that?
*THUMP-THUMP-THUMP*
Oh no…it's RAIN!
You quickly spring into action, frantically pulling a GEICO poncho over your head while scrambling around the campsite to secure your belongings. As you scurry through the wet grass to cover your motorcycle seat, a gust of wind catches your open RV hatch, ripping it right off the hinges and hurling it into a neighboring campsite.
GAH! What a nightmare.
If only you realized you already possessed the one tool that could solve festival camping problems like those posed by this storm, navigating an unfamiliar campground and even curing a hangover–your trusty GEICO poncho!
That's right, a GEICO poncho like you get when you check in at the Sturgis Buffalo Chip® does so much more than keep your shirt dry. Read on to learn dozens of ways this simple plastic get-up can help you out of a jam.
Motorcycle Seat Cover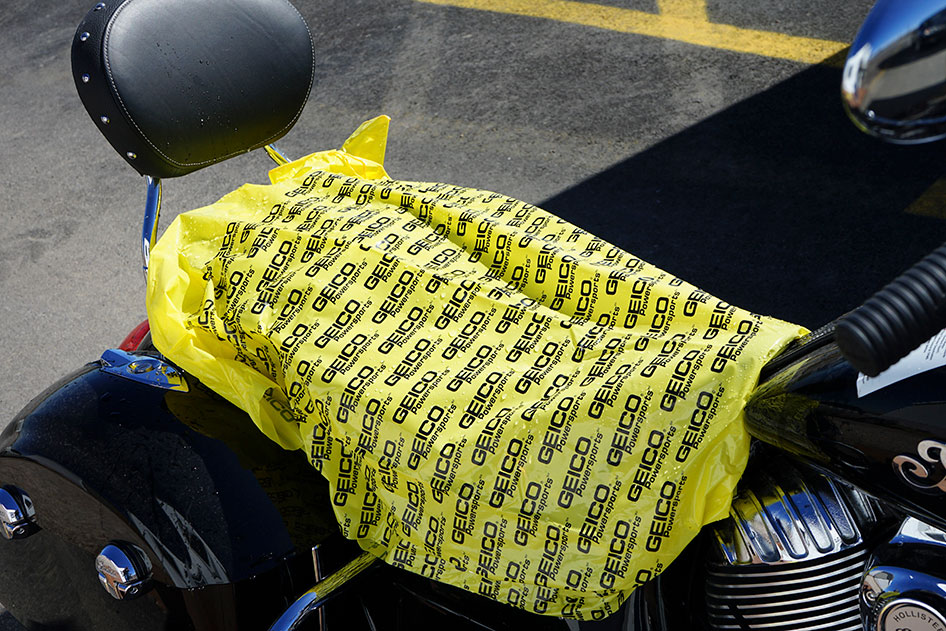 Keeps your seat from getting cracked and your crack from getting soaked.
Window Covering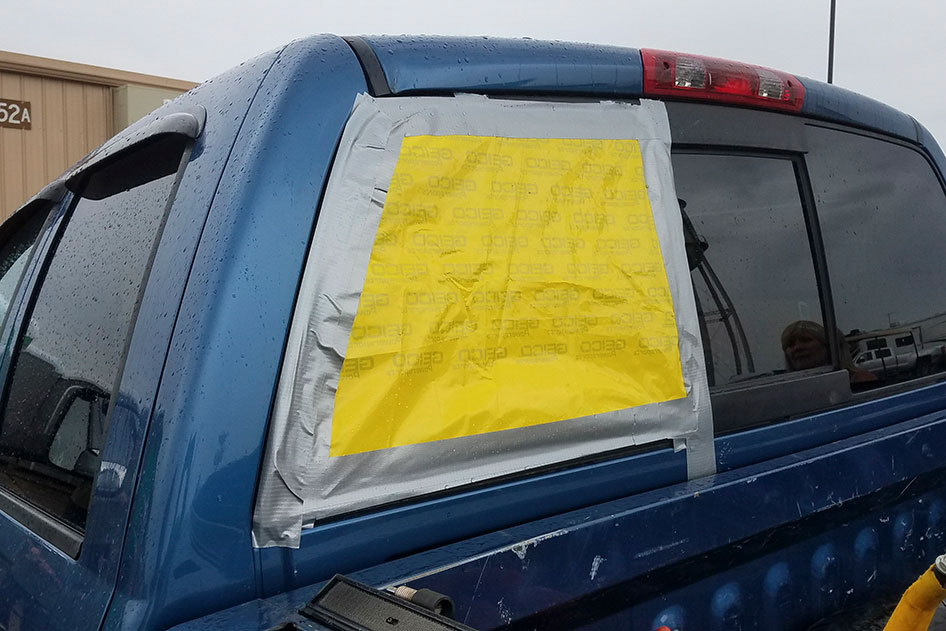 Rain can turn to hail pretty quickly in South Dakota. In the unfortunate instance you lose a window to a hailstone, a GEICO poncho and some duct tape can get you back in business.
Tent Patch
The above works for a rip in your tent as well!
RV Cover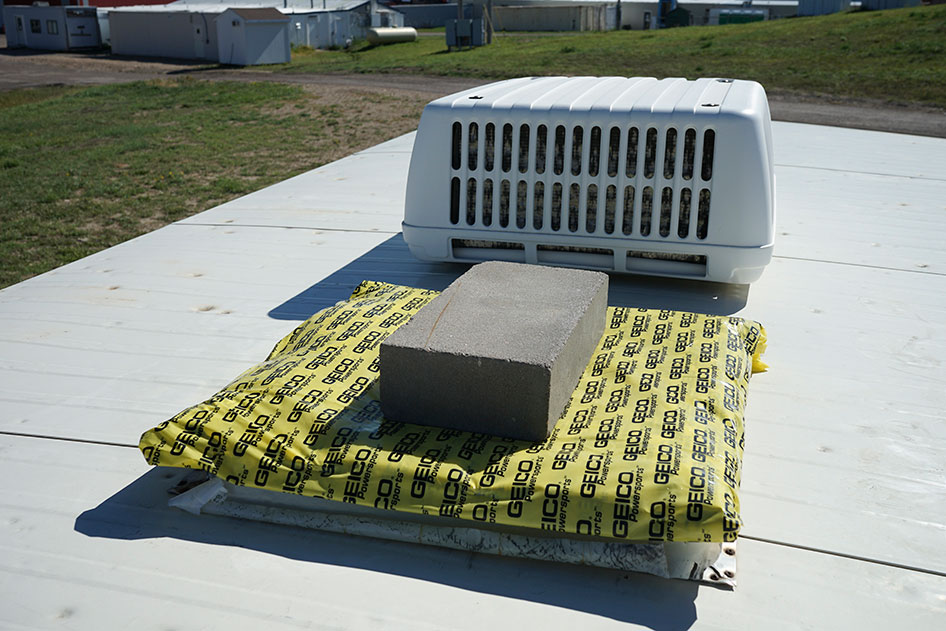 Lost your hatch cover to the wind? Wrap a piece of plywood with a GEICO poncho and secure it with something heavy, like a brick or large stone.
Ground Tarp
Keep a waterproof layer between you and the earth while you're catching some Z's, powering down a burrito or doing anything else that requires you to sit on the ground.
Gear/Shade Covering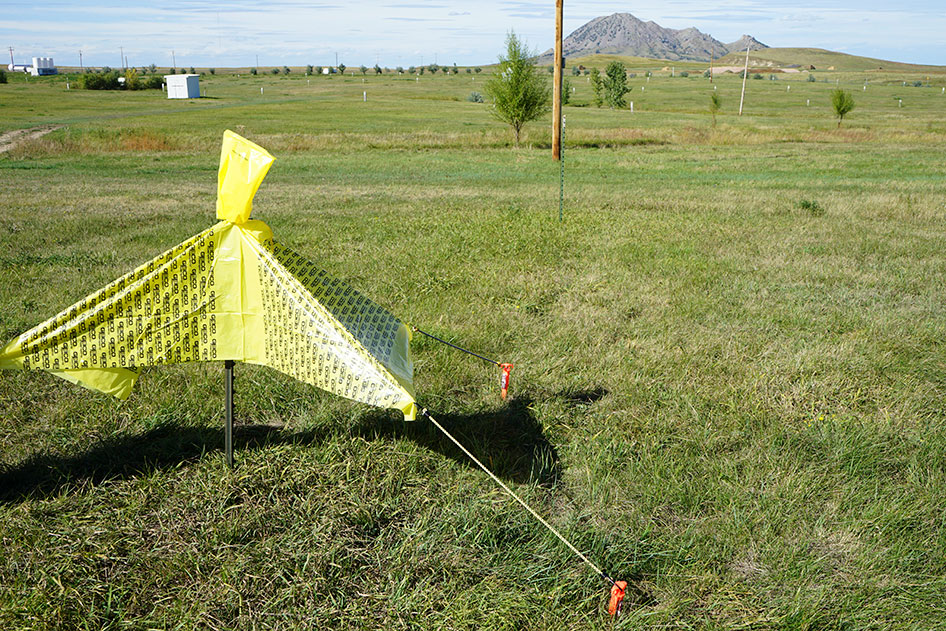 Need a patch of shade to sweat out last night's mistakes or a covering for your camping gear? A GEICO poncho, stakes and bungee cords do the trick nicely.
Flag
Help your friends find where you're camped by attaching your poncho to the end of a long pole at your campsite.
Trail Marker
If you've got a terrible sense of direction, you can even Hansel and Gretel your way around by tearing off shreds of your GEICO poncho and wrapping pieces of it around tree branches. (Or be boring and check out the map inside your festival guide.)
Doormat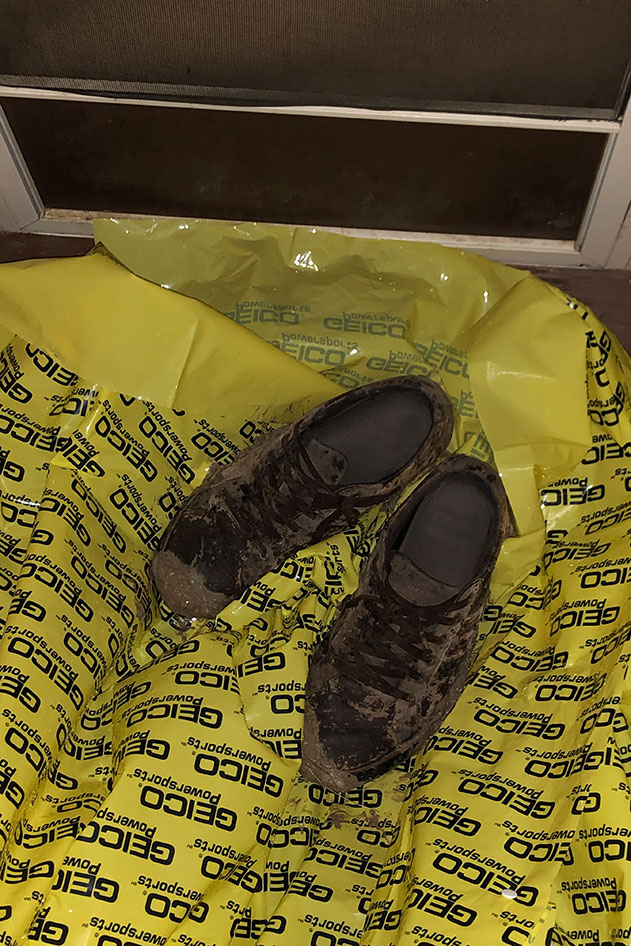 Contain dirty shoes in your camper or tent by converting a GEICO poncho into a doormat.
Golashes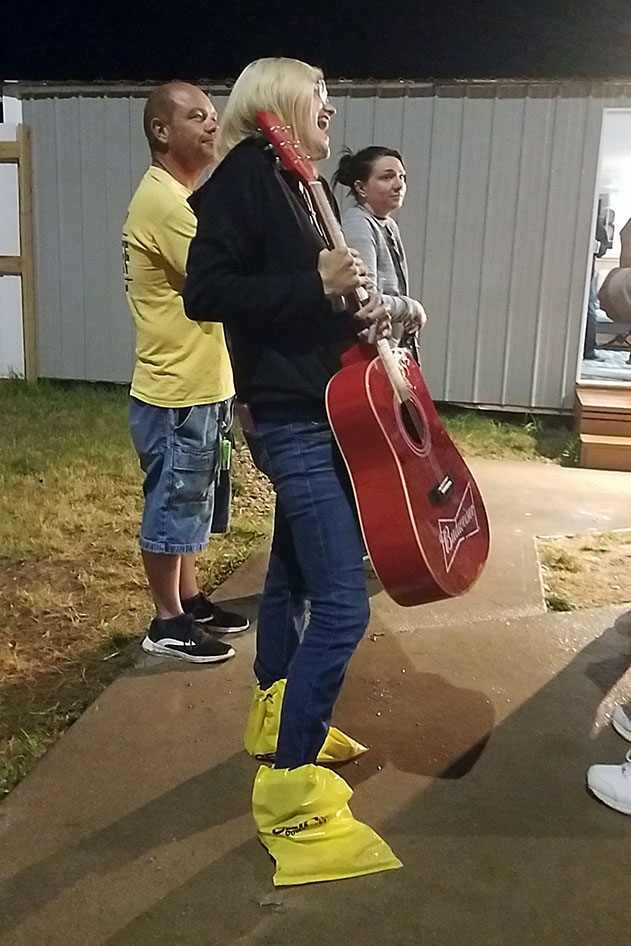 Avoid wet and muddy shoes all together! Simply step into a section of poncho and tie it around your leg or use one of the drawstring carrying bags the poncho came in.
Waterproof Socks
If you're worried you might slip and fall, you can step into the poncho first, then put your shoes on over the top.
Basket
Pull the four corners together, and your GEICO poncho is now a makeshift basket for carrying beer, food, sun block or anything else you need to carry.
Cold Compress
Fill your poncho basket with ice and wrap it up with a towel or shirt, and you've got a cold compress to help sooth your fever, sprain or hangover headache.
Extra Outer Layer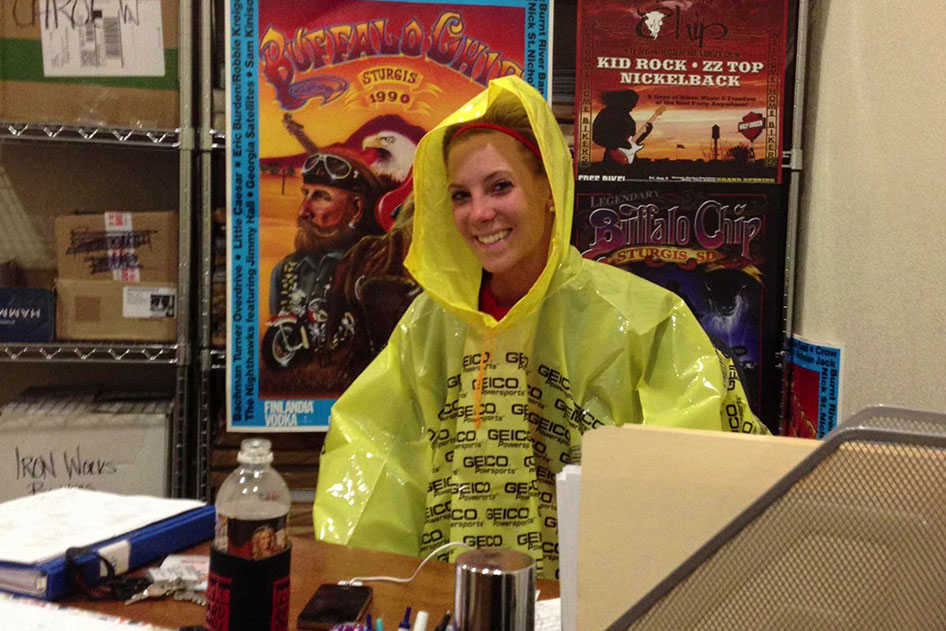 And don't forget…a GEICO poncho's thick plastic traps heat, making it a useful accessory to keep you insulated any time you find yourself somewhere chilly.
Uncommon Uses for GEICO Ponchos
Useful? Maybe. Hilarious? Definitely.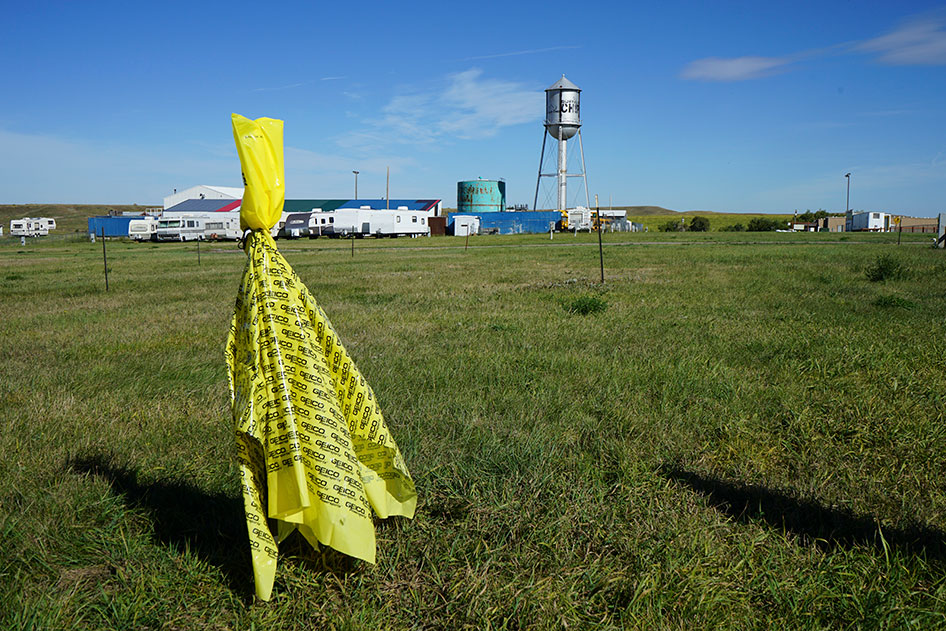 Scarecrow
Slip 'n' Slide
Decoy
Emergency Use Only
WARNING! GEICO ponchos not recommended for the following uses:
Life Vest
Impromptu Condom
Uh oh…Don't have your own GEICO poncho yet? Be sure to grab one (or two) the next time you visit the Sturgis Buffalo Chip. You'll find them at the Sturgis Rally Info Center, West Box Office and General Store. See campground map for directions.
What life or camping hacks have you discovered using a GEICO poncho? Tell us in the comments below.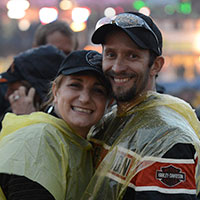 Presented by the Sturgis Buffalo Chip
Known as The Best Party Anywhere®, the Sturgis Buffalo Chip believes festivals should be fun like a high five, reenergize you like a broken rule, and romance you like someone you just met and have to take home.
This nine-day festival of concerts and motorcycle events promises to bring you exciting events like flat track races and live performances from artists like Aerosmith, Willie Nelson, Five Finger Death Punch, Kid Rock, Rob Zombie, Snoop Dogg and many more.
Find out more or get passes to the Best Party Anywhere at www.buffalochip.com and find out why it continues to be one of the most televised festivals in the world.