Having a good time at the Best Party Anywhere® isn't rocket science; you just need good friends and good music. But there are some other essentials to consider, and if you're on a tight budget, it might be hard to afford everything you want to see and do. That's why we've assembled this guide of seven secret money-saving deals to help you get the most bang for your buck while you're at the Chip.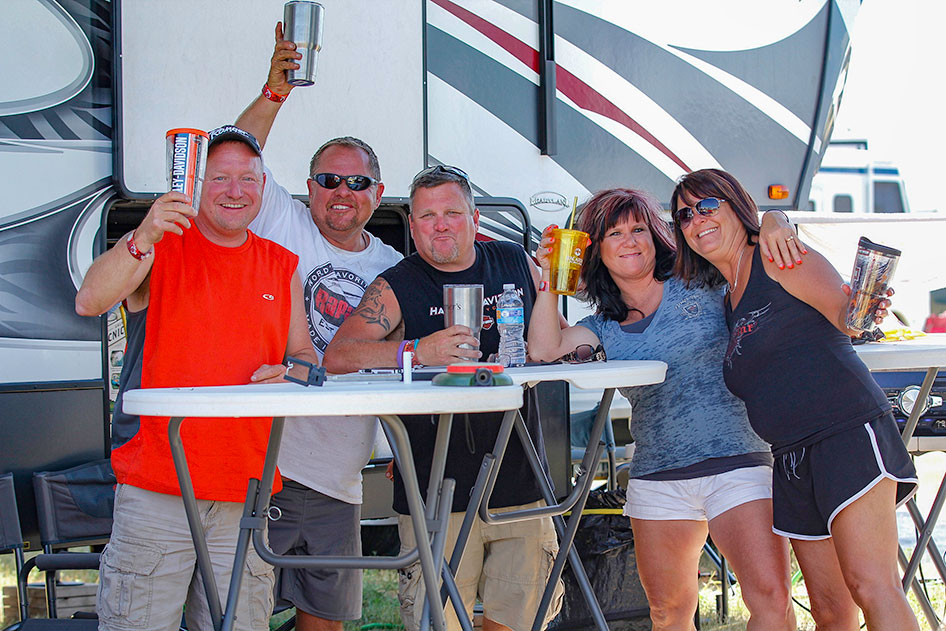 The earlier you book, the cheaper it is. Plain and simple. Many guests book for the following year before this year's rally is over because they've come to trust and know that 40 years of The Best Party Anywhere® isn't a fluke. To reward those loyal partiers and friends for their continued patronage, The Chip® gives the best value possible for those who book early. Special prices end incrementally throughout the year as bands are confirmed. Don't hesitate when you know you deserve to treat yourself to another Best Party Anywhere.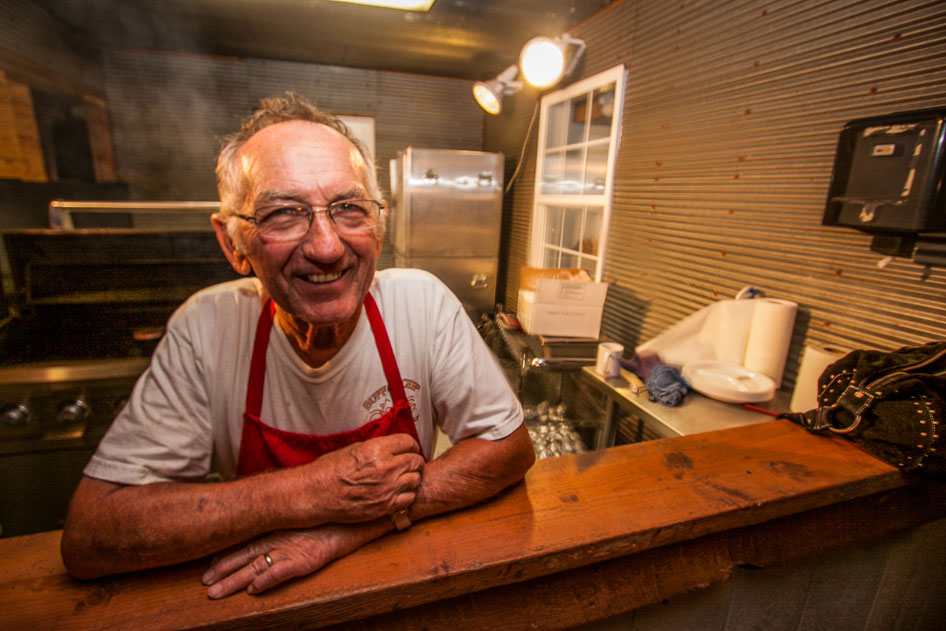 The Stage West Café offers meal plans tailored to your needs. You can save a lot of cash by buying a plan before you come. Enjoy delicious choices such as pancakes, French toast, bacon and eggs, prime rib, breaded chicken, and more. We recommend you leave room for one day to check out some our delicious food vendors though.
3. Seek Out Drink Specials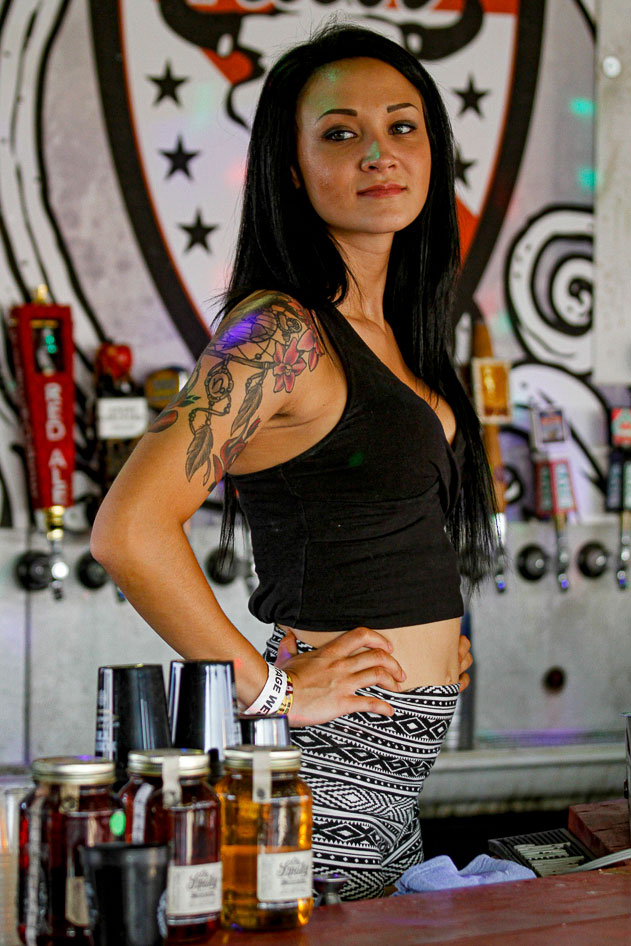 There are many of them– $1 Drafts at Woody's Watering Hole, The Rat's Hole mug, craft beer cans at Club Chip and specials on shots at Bikini Beach and the bar at the Kinison Playground. There's no excuse for not throwing back a cool one at unheard of prices.
4. Have Yourself Some Dollar Dogs and Drafts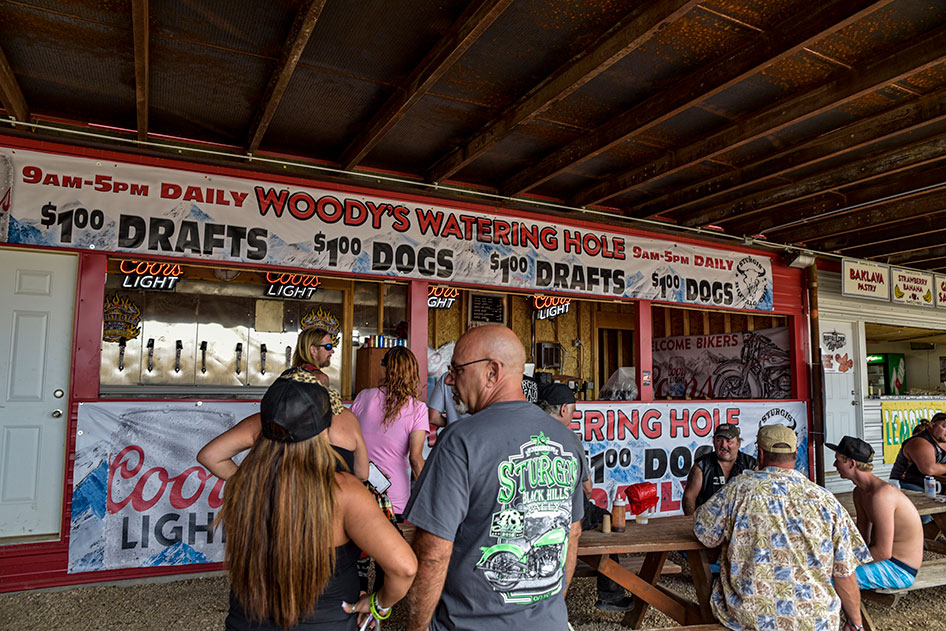 In addition to the meal plans and drink specials, the Chip has proudly served Dollar Dogs and Drafts since 1995. To hell with inflation; they've been offering the lowest Rally food and drink prices anywhere for nearly 30 years. It's nothin' fancy, but the savings from only spending a couple bucks on a hot dog and a beer tastes amazing.
You can find this ridiculous deal at the Woody's Watering Hole in the amphitheater daily from 9 am to 5 pm.
5. The General Store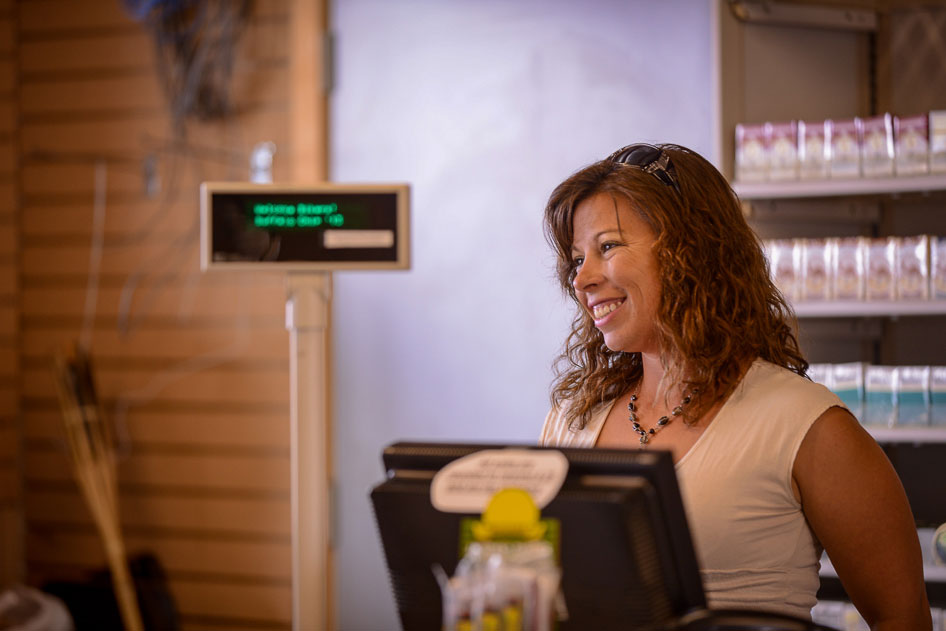 Was there anything you forgot? If so, the General Store in the amphitheater can provide you with pretty much anything you need. The prices are comparable to your favorite corner convenience store, so skip the hassle and wasted hours of going into town and just head down to the General Store.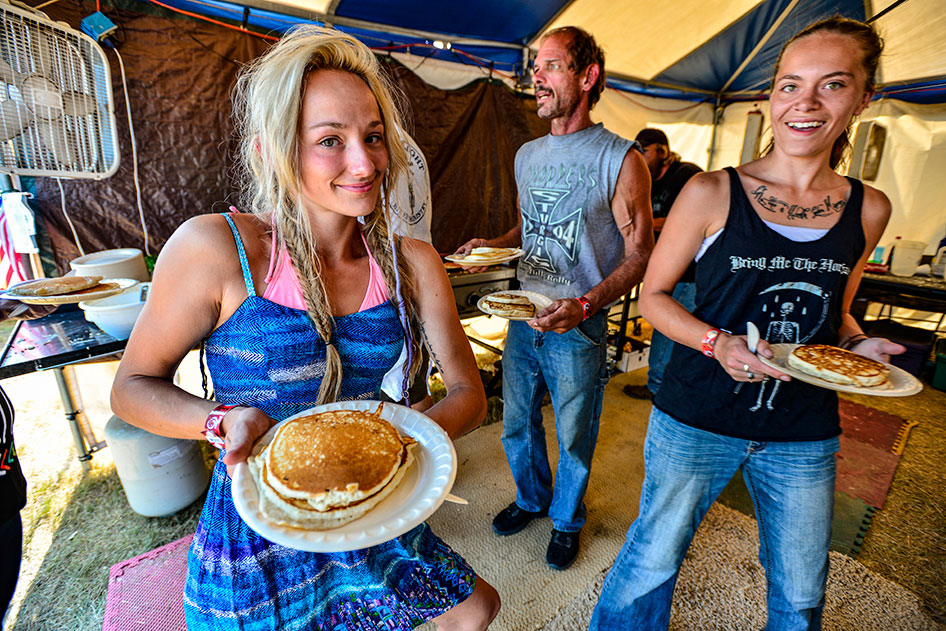 Yes, you heard correct. Get a FREE pancake breakfast every morning starting Saturday, Aug 7 from 7 to 11 am at the Sons of Light tent. Pass the syrup!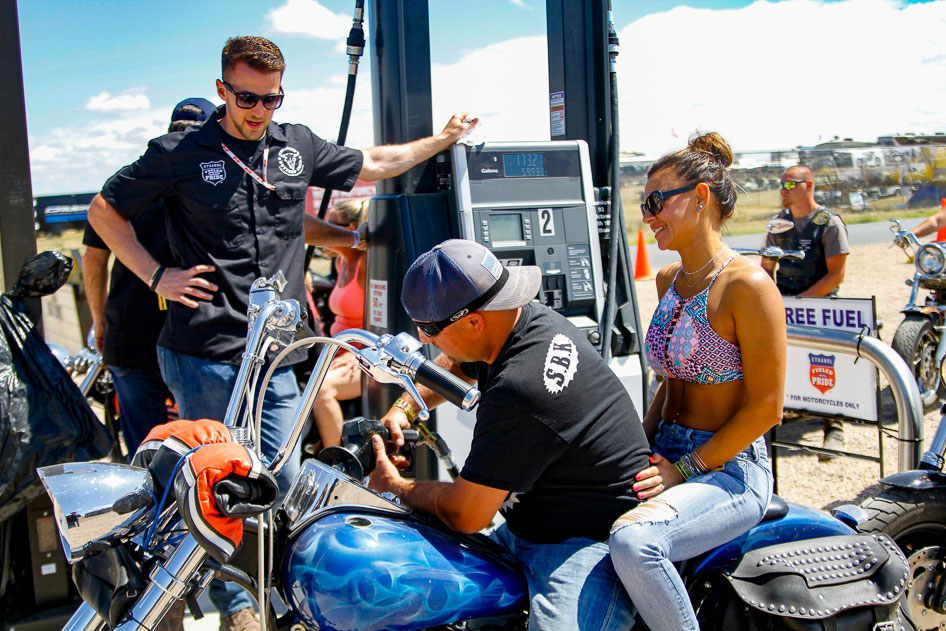 Come again? Free fuel?! Yep. Fill up your bike for FREE courtesy of Renewable Fuels Association. Ride on up to the Buffalo Chip's Stop & Fuel Gas Station Monday, Aug. 9 through Thursday, Aug. 12 between 11 a.m. and 1 p.m. and let Renewable Fuels Association top off your motorcycle's tank with 93 octane E10 (10% ethanol, 90% gasoline) for free!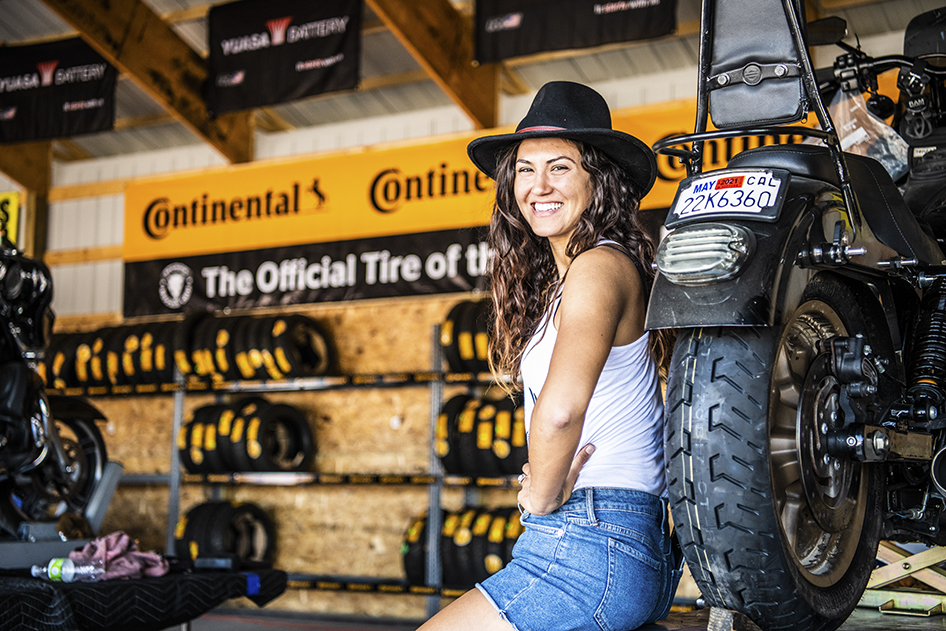 Whether you need a fresh set rubber, a new battery or an oil change, you're not going to find a better deal than the ones at Fozzy's Cycle Shop during the 2021 rally. Roll on up to the Buffalo Chip Garage at the free-access CrossRoads for 2-for-1 Continental Tires (get the front free when you buy the rear), a new Free Yuasa battery with the install (to the first 150), or the Cheapest Oil Change in Sturgis™. Ride up or make your appointment in advance online.
*******
To learn everything you'd ever need to know to ensure your time spent at the Chip will be the time of your life, check out the Festival Guide. In addition to price conscious tips like these, it contains detailed maps, time-saving routes, and South Dakota weather survival guide, as well as information on campground amenities and absolutely everything happening at the Best Party Anywhere… and that's a lot of stuff.
Which of these secret deals did you not know about? Or know about any we forgot to mention? Tell us in the comments below!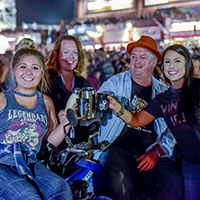 Presented by the Sturgis Buffalo Chip
Known as The Best Party Anywhere®, the Legendary Buffalo Chip believes festivals should be fun like a high five, reenergize you like a broken rule, and romance you like someone you just met and have to take home.This nine-day festival of concerts and motorcycle events promises to bring you exciting events like flat track races and live performances from artists like Aerosmith, Willie Nelson, Five Finger Death Punch, Kid Rock, Rob Zombie and many more.Find out more or get passes to the Best Party Anywhere at
www.buffalochip.com
and find out why it continues to be one of the most televised festivals in the world.