Freedom… Depending on where you live, it's a word you hear a lot. If you've lived free your entire life, it's easy to take for granted and impossible to imagine being without. It's a lot like air–you don't realize how important it is until you're not getting any. But whether you fly with the eagles or the man's holding you down, it's important to stop and smell the freedom flowers every once in awhile, to breathe deep the sweet nectar of liberty and take stock of what makes life so great. Which of these 15 crucial freedoms mean the most to you?
1. Freedom to Honor Those Who Sacrificed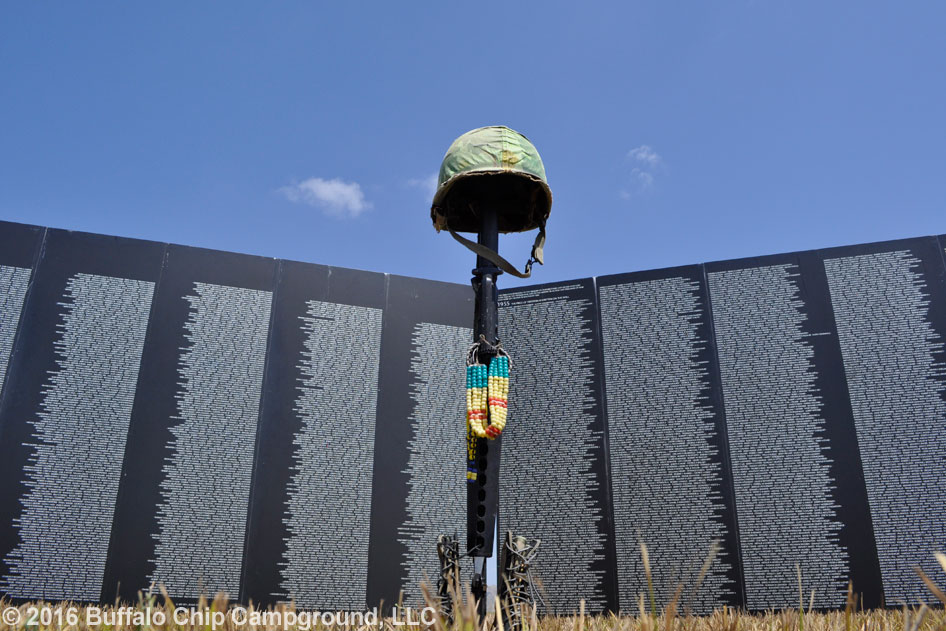 Even if you've never served, perhaps you like to pay your respects and put the value of life into perspective. Many have done just that on their vacations by visiting the AVTT Memorial Wall and other patriotic displays at the Chip.
2. Freedom to Throw Caution to the Wind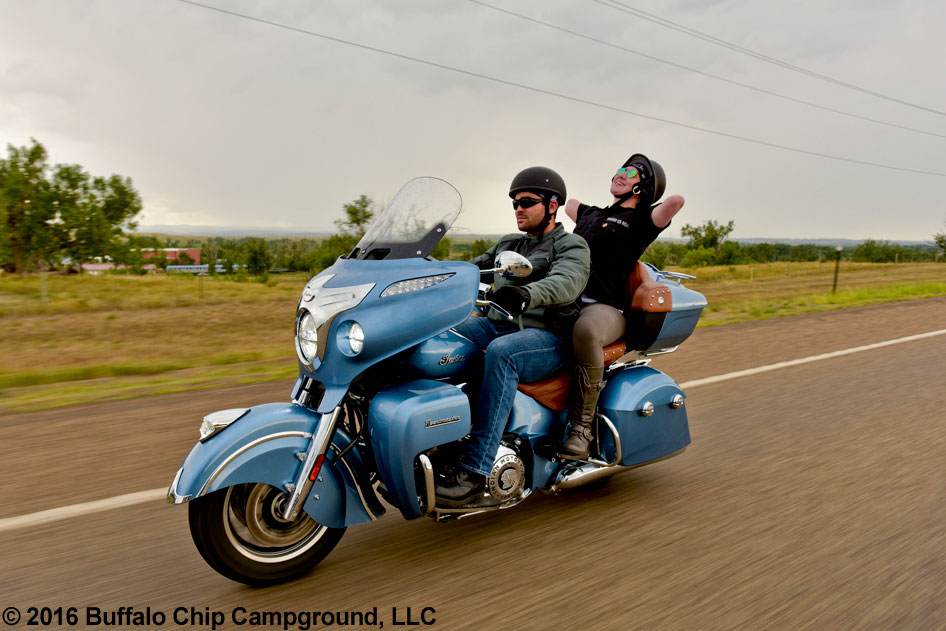 It's hard to match anything else with the feeling of freedom you get from roaring down the road. That's exactly what people say they experience on the Chip's signature rides: Whether it be the Legends Ride, Biker Belles or Freedom Celebration Ride, they roll down the open road with some of the finest people to support some great causes.
3. Freedom to Be Too Hot to Handle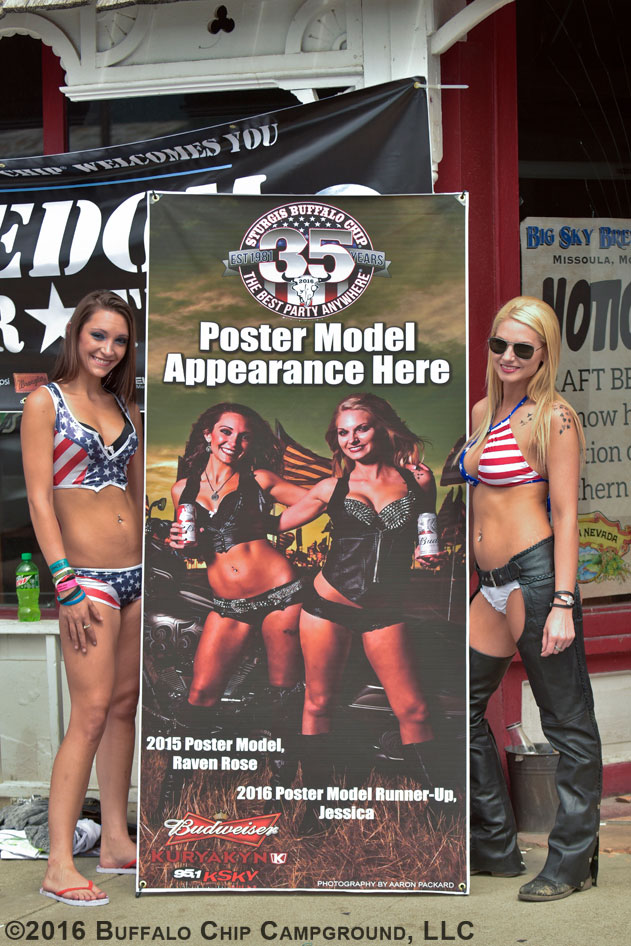 Do you feel good on the inside about your outside? Some places are better for flaunting it then others. There's almost no better place to do that than the Chip. The lovely ladies in this photo demonstrated that all week long. Yowza! Especially in Spearfish before the Freedom Celebration Ride took off!
4. Freedom to Love Your Country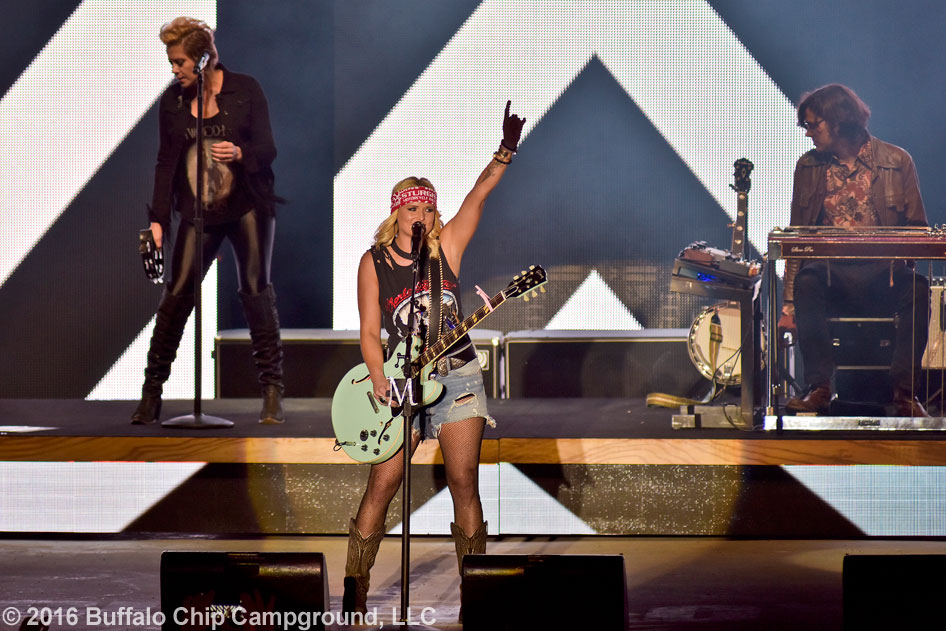 When you're proud of where you come from, it's only natural to want to tell folks about it. Whether that means flying the flag on your front porch or getting up on stage and professing your love in front of thousands like Miranda Lambert.
Check out more concert photos guaranteed to melt your face here!
5. Freedom to Be Moved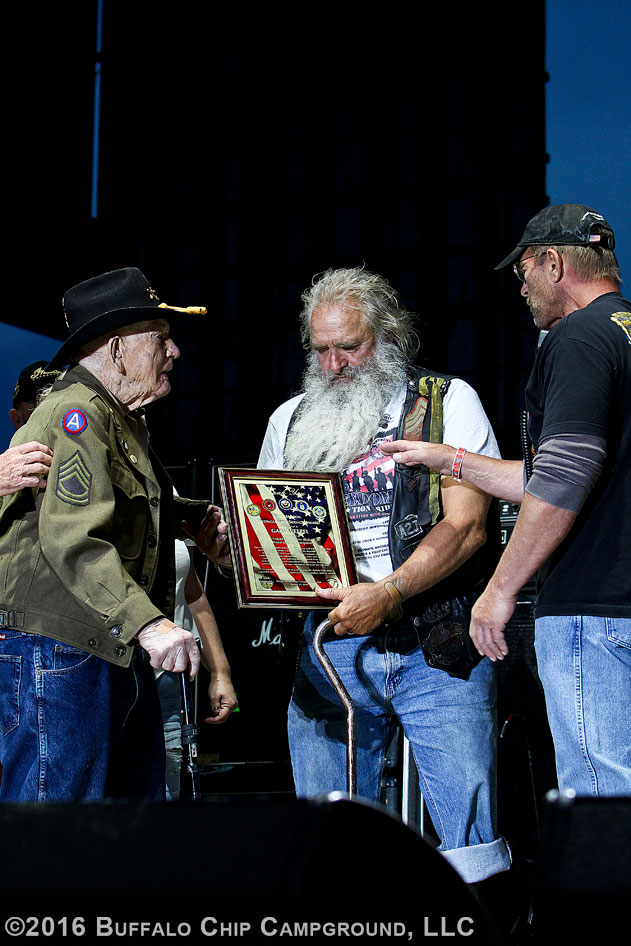 If you've ever been in the presence of a true hero then you already understand why a select group of distinguished military members are honored with the Bob Hanson Distinguished Service Member Award on the Chip's mainstage each year. Whether you've served or not, there's no denying a moving ceremony when you see one. You couldn't find a dry eye in the house when former Wisconsin State Senator and Vietnam veteran David Zien accepted the Bob Hanson award on behalf of Gary Wetzel who was not in attendance due to a recent motorcycle accident.
Check out all the photos from the Bob Hanson Awards and the rest of the Freedom Celebration right here!
6. Freedom to Tell Terrorists, "F*** You!"
By celebrating your freedom, you're doing just that every second you're alive. If you feel like giving ISIS the bird like veteran, decorated war hero and all-around badass Lt. Jason Redman did from The Chip's Wolfman Jack Stage during the Freedom Celebration you could have.
Watch the entire 2016 Freedom Celebration here!
7. Freedom to Dye your Fu Manchu Red, White and Blue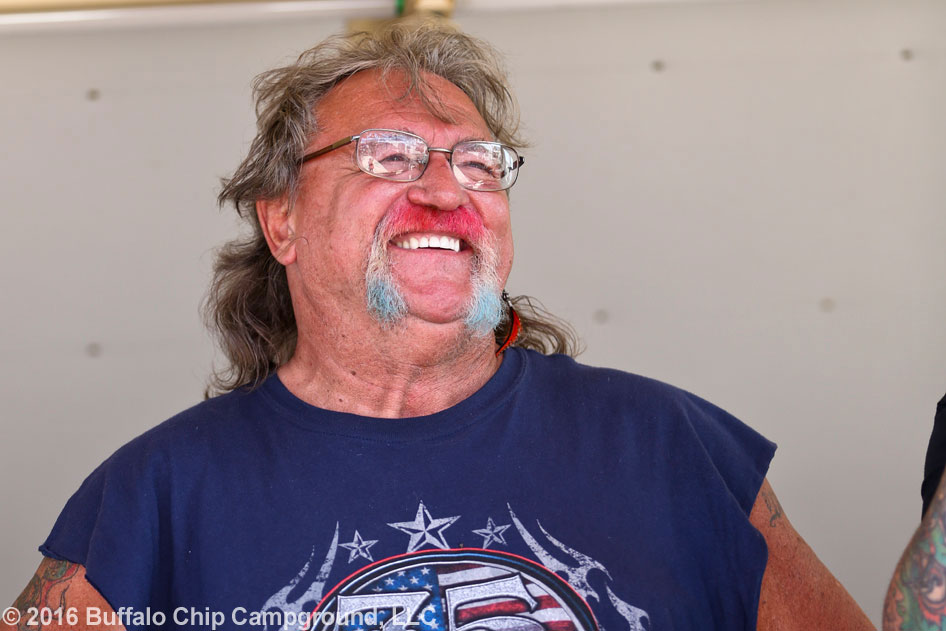 There might not be a better place to express yourself and your love of freedom than your face, and this fella most certainly did that with his incredibly patriotic entry into the beard contest at Fan Fest.
8. Freedom to Let It All Hang Out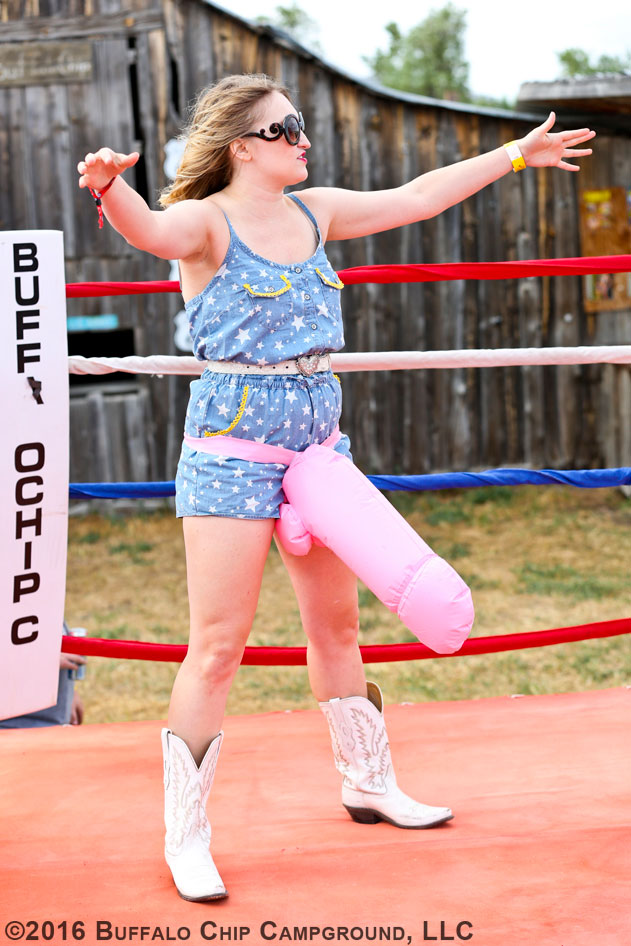 While it's not legal in the U.S. to walk around in the buff, the opportunity to let it all hang out and shake it around during a round of Johnson Jousting at the Hoyt Axton Stage is an incredibly liberating feeling. Just ask Katy from the Reformed Whores!
9. Freedom to Ride Whatever the Hell You Want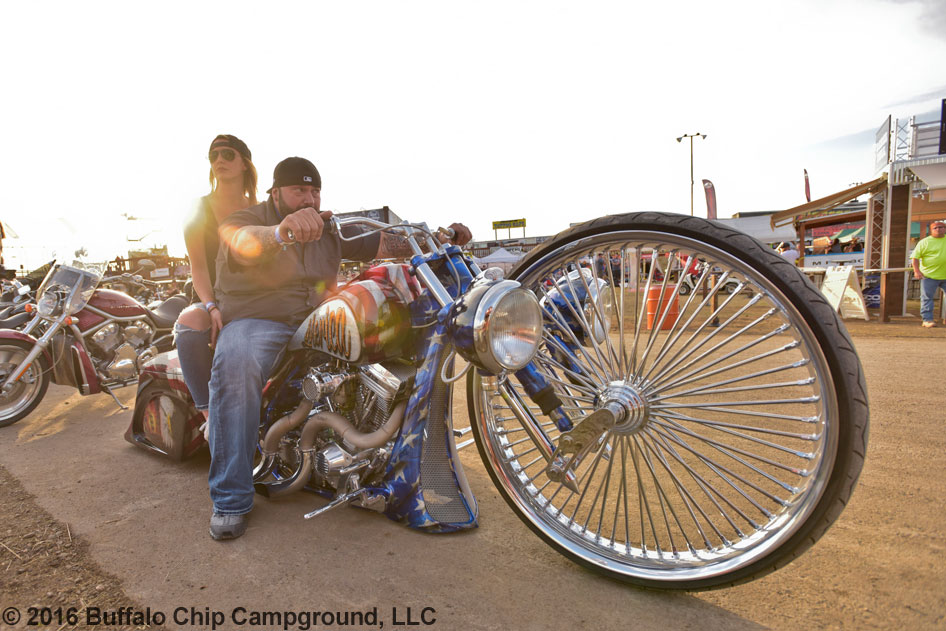 Being truly free means riding a bike that is an extension of your identity. And if you want to see how that's done, feast your eyes on this this custom jaw-dropper named " 'Merica," It's literally the embodiment of freedom!
10. Freedom to Salute the Stars and Stripes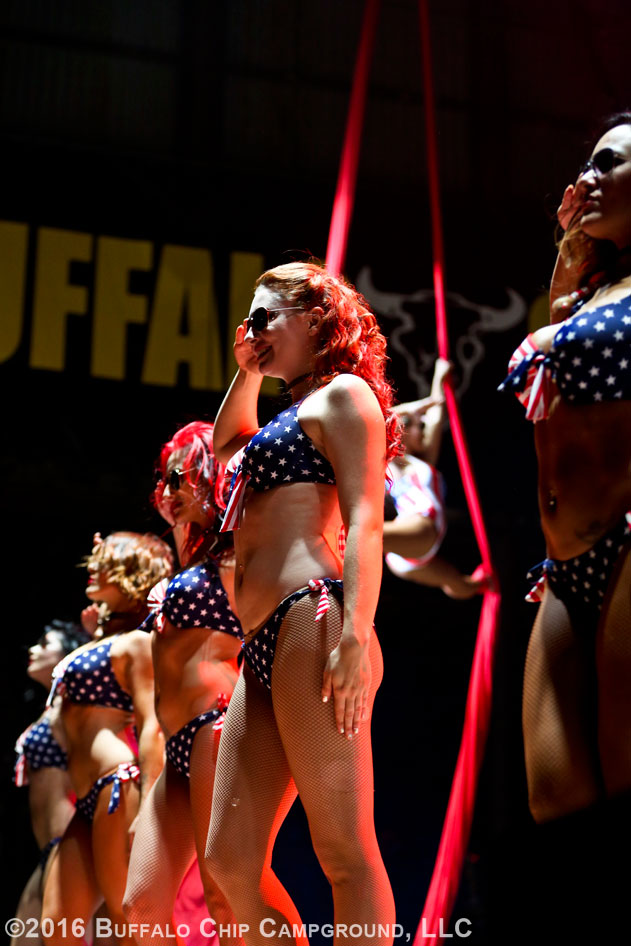 If you're a proud patriot, it's hard to resist the urge to salute the flag at every opportunity… especially if it's being flown in the form of a bikini on a smokin' hot bod. The Flaunt Girls' felt free enough salute the flag as well as sport it, serving as a perfect reminder to all those in attendance why we're called "America, the beautiful." Ten-hut!
11. Freedom to Get Pie-Eyed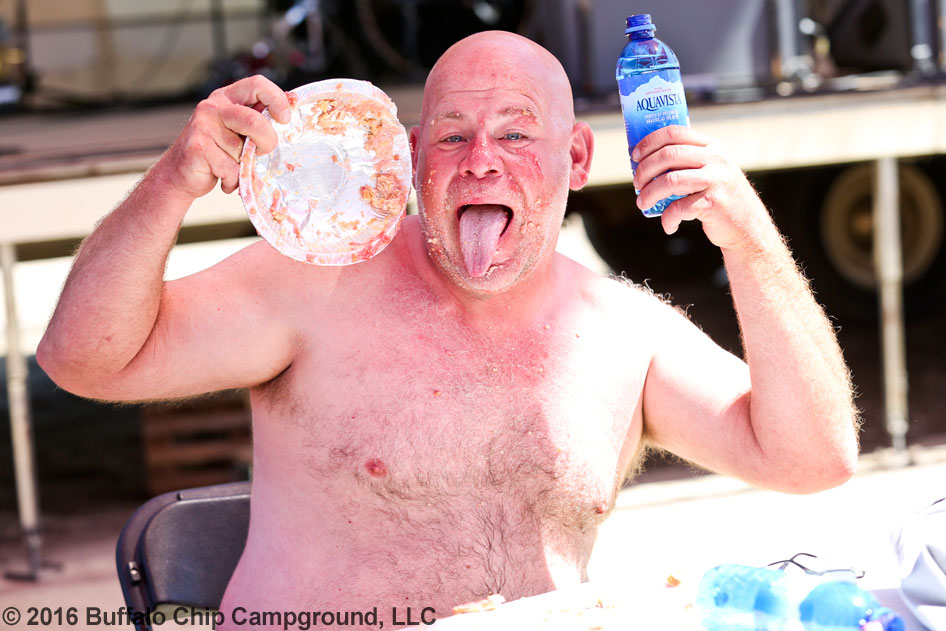 When you're free and on vacation, there's not much you've gotta worry about aside from enjoying yourself. And whether you do that by enjoying a few of your favorite adult beverages, or by burying your beak in a cherry pie, woodpecker-style, it's all game. AND, you can do either as fast as you want, although you probably won't be able to do it as fast as Tim here ate his pie during the cherry pie eating contest at Fan Fest.
12. Freedom to Let Your Freak Flag Fly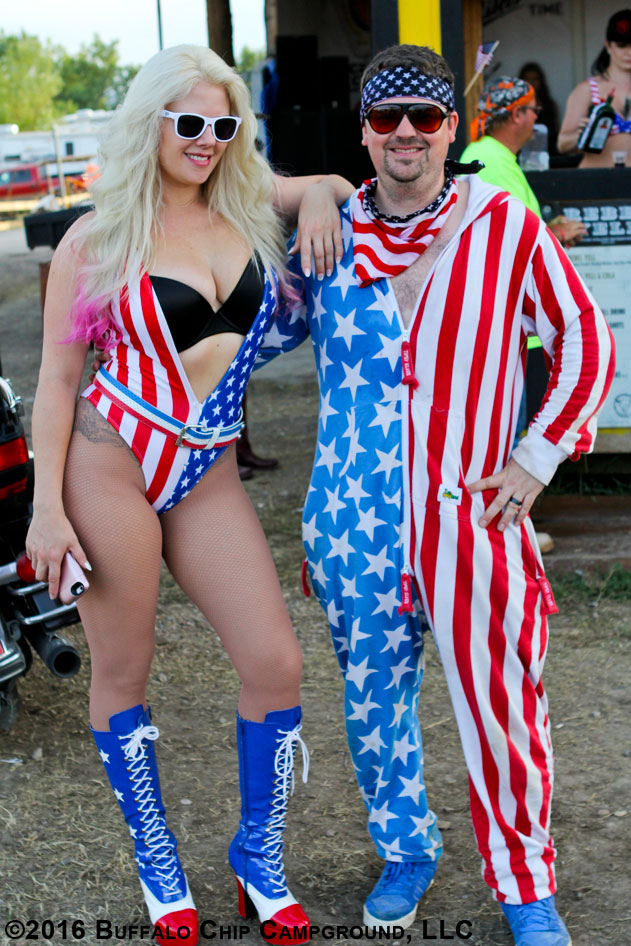 Sometimes the pride felt from reflecting on what it means to be a citizen of this great country can be so great, it'll cause a person to strive their best to actually become an American flag!
13. Freedom to Stare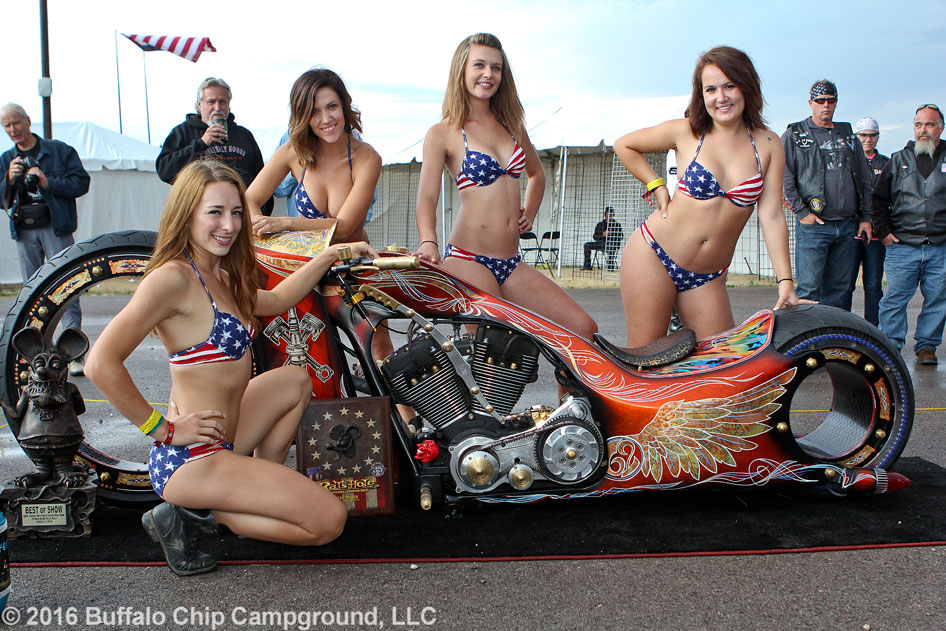 Taking a moment to delight in what you see can be incredibly freeing, and this photo gives you a chance to try this freedom out. In between the sexy and talented Sturgis Rider Rhythm Rockers and this jaw-dropping custom that won best in show at the 2016 Rat's Hole Bike Show, there's a lot to take in here!
Check out some more jaw-dropping bikes here!
14. Freedom to Party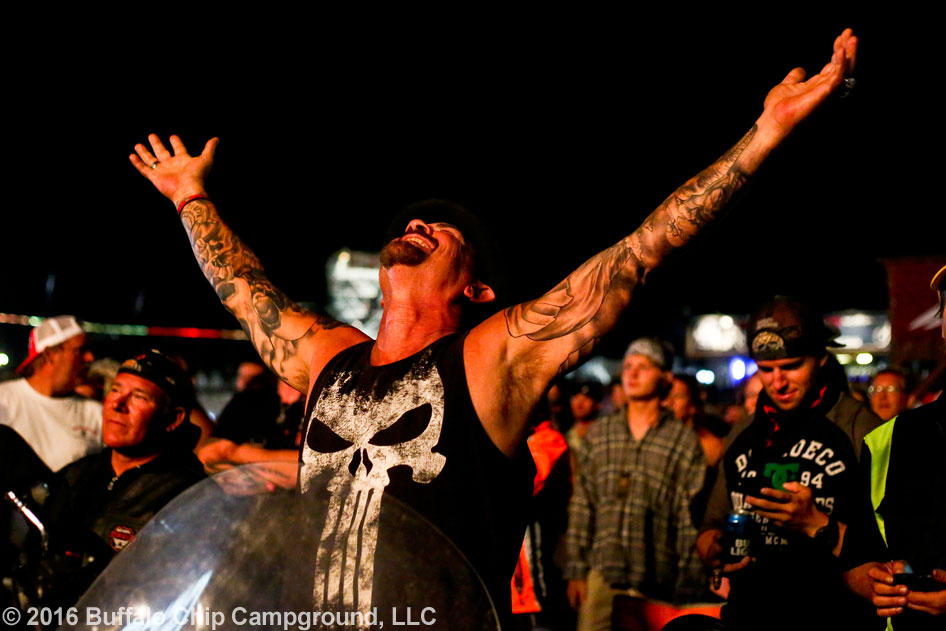 When you're free, you don't have to fight for your right to party. You can rage if you want to, when you want to. Crack a beer and chill, or rage your face off. You can do either at the Chip, chilling at your campsite or partying at one of the eight different stages. Feel free to tilt your head back, throw your hands in the air and just soak in the beauty of it all.
15. Freedom to be a Hooligan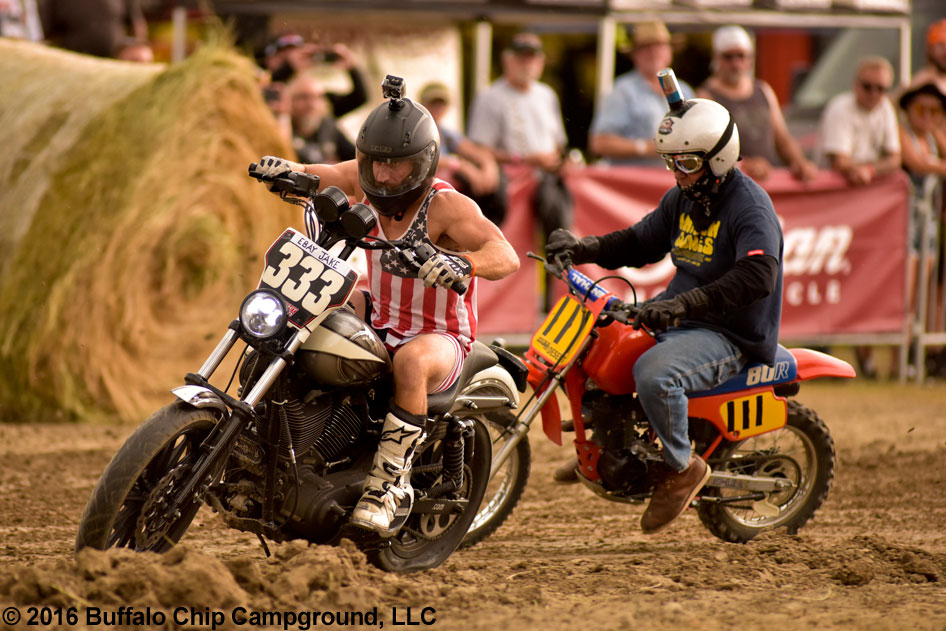 Sometimes there's no more satisfying feeling than participating in general hooligan tomfoolery. When you're on a bike, you can be a Super Hooligan and race in the Run What Ya Brung class! And whether we're talking the bike you ride, or what you wear while you're riding it, the same principle applies­– the weirder the better!
Watch all the 2016 Hooligan Races here!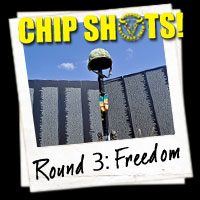 HEY! Did you snap any cool shots of all the freedom being experienced while on vacation at the Sturgis Buffalo Chip in 2016?
Tell us about what you saw in the comments below, then submit your photos into the Chip Shots Photo Contest! You've got the opportunity to win killer prizes just for sharing your experience with the world! If you want to check out more incredible freedom-oriented photos shot by Buffalo Chip photographers, check out the Chip's Freedom Celebration Photo Gallery!