The Sturgis Buffalo Chip® turned 35 years old in 2016, and to commemorate this milestone they did what they do best–throw you nine nights of insane parties and concerts. Now that the final performer said goodnight and the hangover has subsided, chances are you're jonesing for more. Thankfully you can transport back in time to those epic face-melting moments from the Chip's 35th anniversary with these 26 concert photos!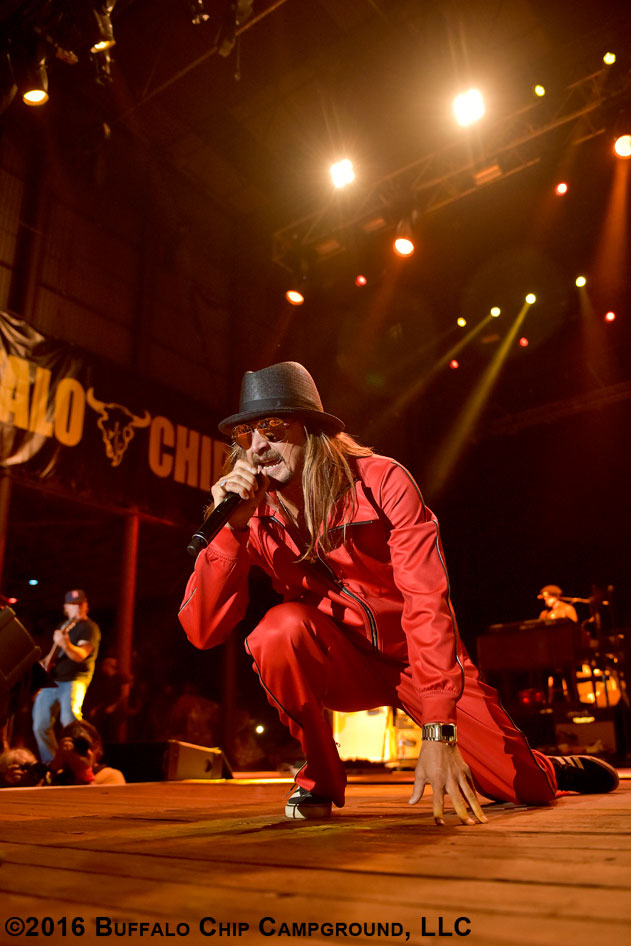 Kid Rock never ceases to deliver the goods, even when he has to wait out a near two-hour rain delay of biblical proportions. The American Badass took the stage and rocked an amphitheater full of wet concertgoers into a state of blissful oblivion.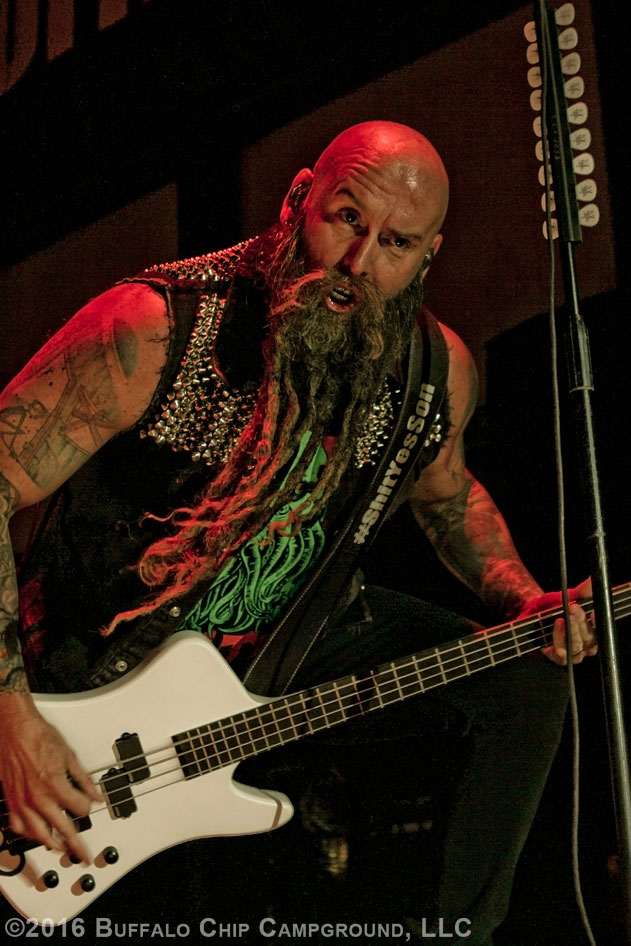 Chris Kael, bass master for thunderous metal band Five Finger Death Punch, laid down enough earthshaking low end to summon the mythical beast Cthulu, to which he ironically bears a strong resemblance.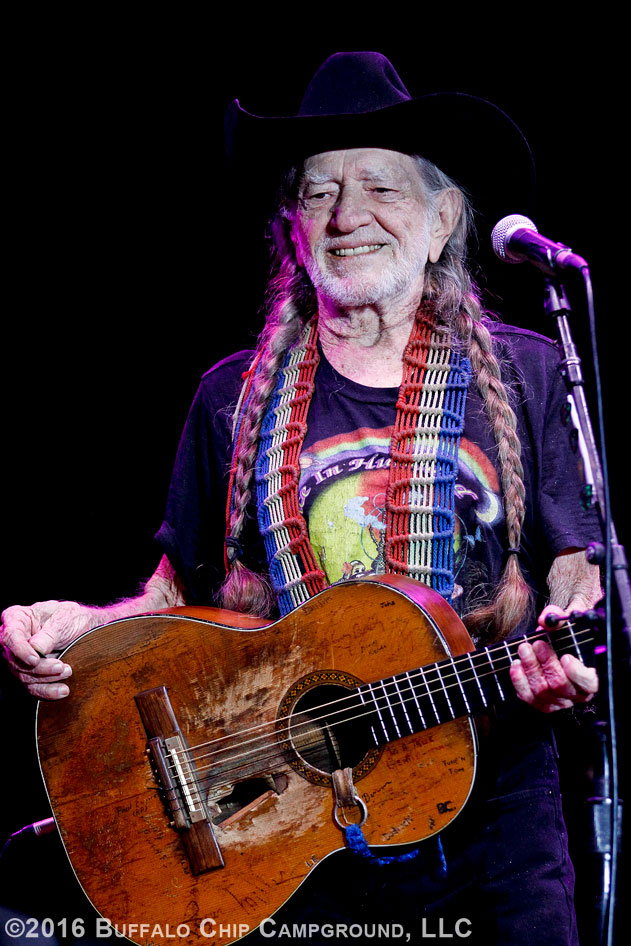 Country legend and national treasure Willie Nelson graced the Wolfman Jack Stage for the first time ever in 2016. If this unprecedented stop wasn't enough, it was on the first Friday, marking the Chip's biggest kickoff party to date.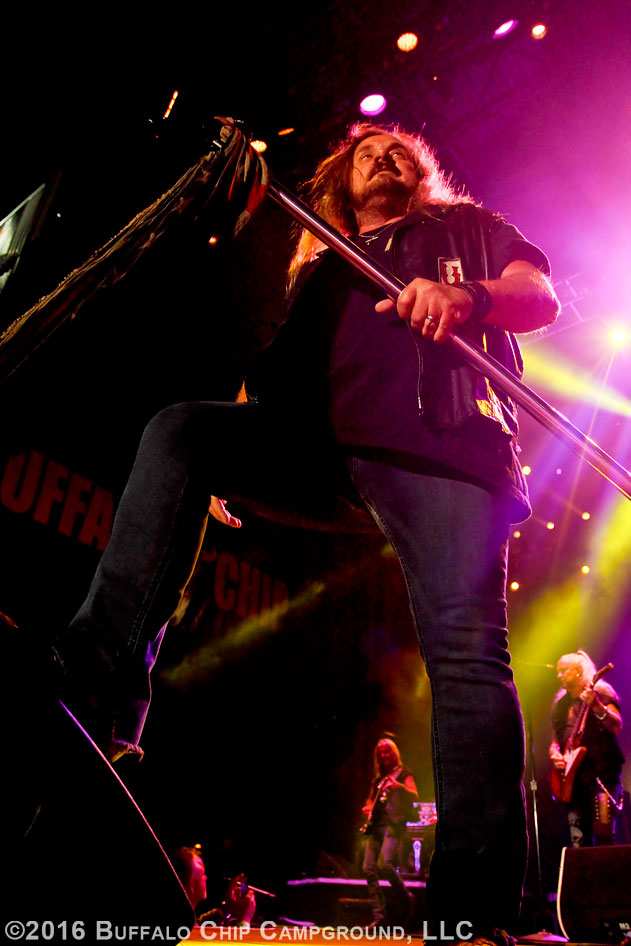 Legendary Southern Rock Godfathers Lynyrd Skynyrd have become one of the Buffalo Chip's most beloved traditions, and that was cemented when they referred to themselves the Chip's house band while on stage in 2016.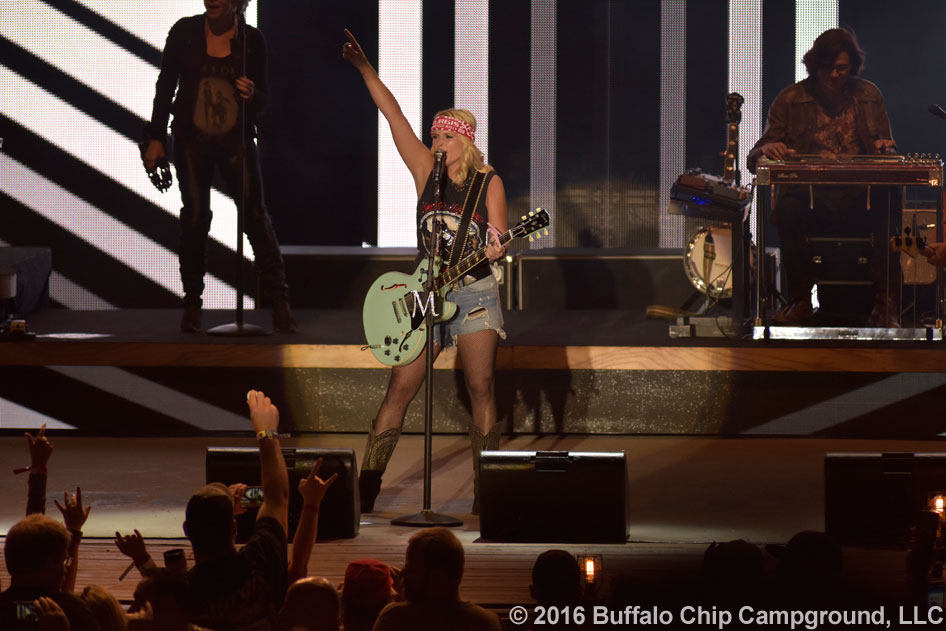 Miranda Lambert admitted she was nervous to play the Chip, but that didn't stop her from putting on a show that had both skeptics and diehards eating from her palm. See more of her's and other stage-commanding performances in the Buffalo Chip's Biggest Concerts Photo Gallery.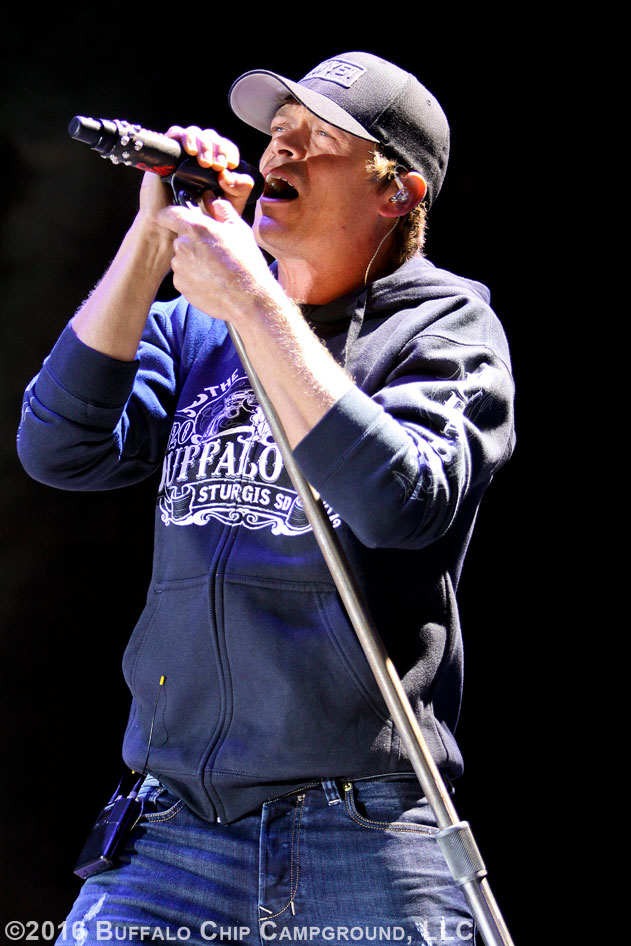 Word on the street is that you could hear it for miles around when Brad Arnold of 3 Doors Down and the entire Chip crowd sung together in unison for the majority of the band's hit-heavy set.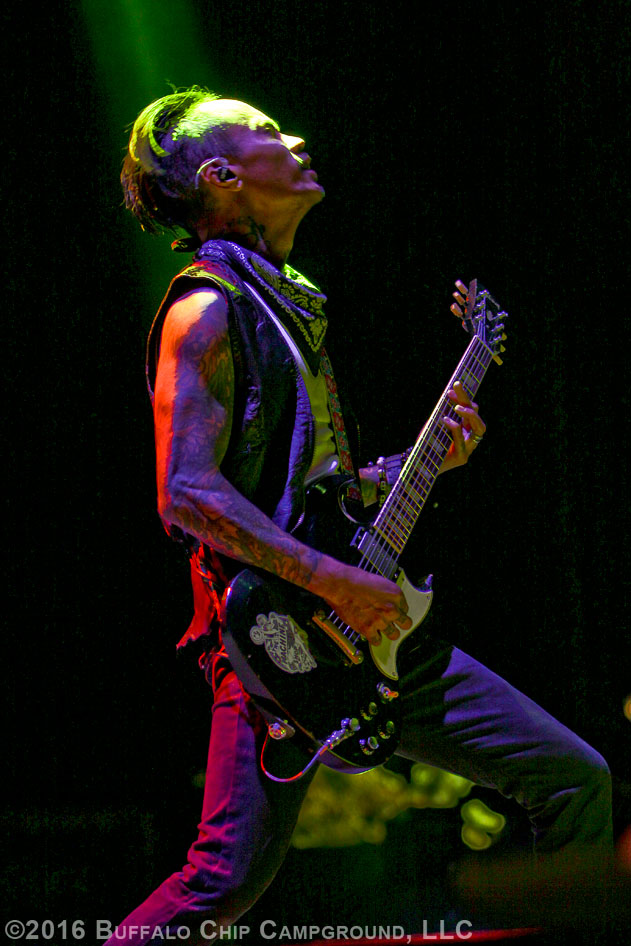 Stevie Dacanay of Buckcherry channels divine rock 'n' roll power from the heavens during the band's raucous set on the final Friday of the Chip's 35th anniversary celebration.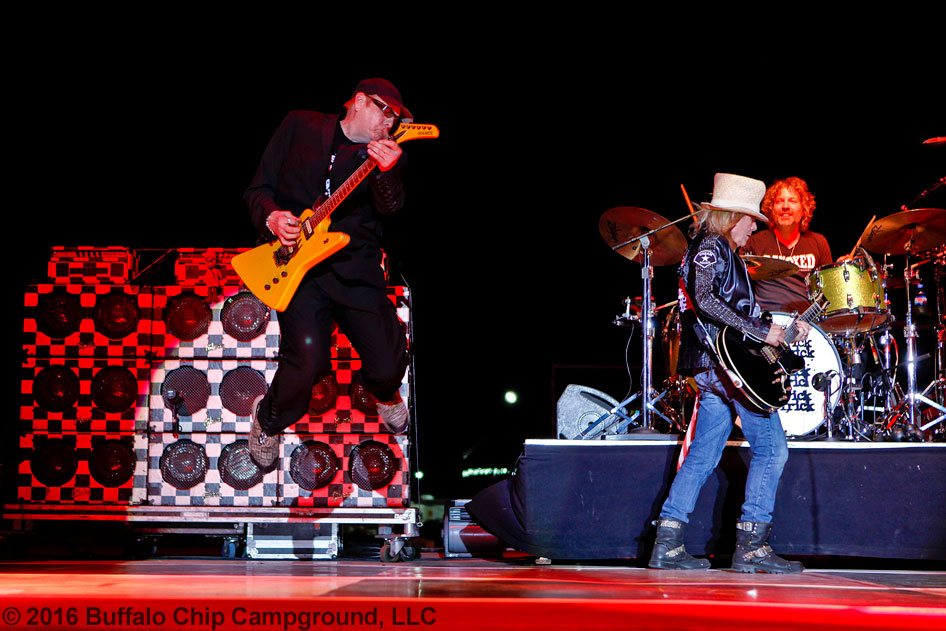 Rick Nielsen, legendary axe-man from Cheap Trick, proves that white men CAN, in fact, jump. Cheap Trick were inducted into the Rock & Roll Hall of Fame in April 2016, and this performance proved once and for all they belong there.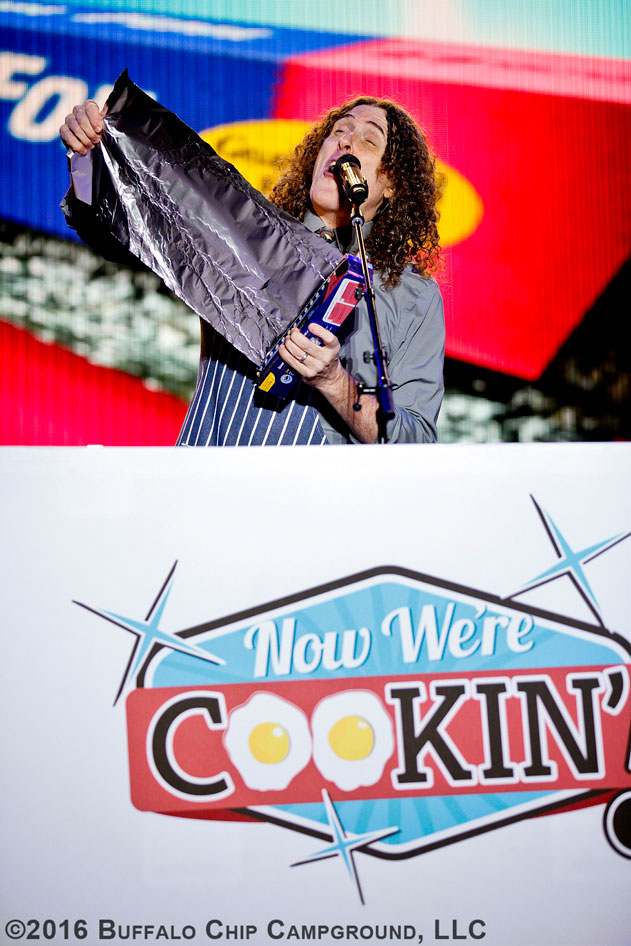 "Weird Al" Yankovic put on a multimedia extravaganza unlike any seen before at the Chip. Costume changes and integrated video reinforced the King of Parody's spot-on renditions and style spoofs, skewering roughly 30 years of pop culture.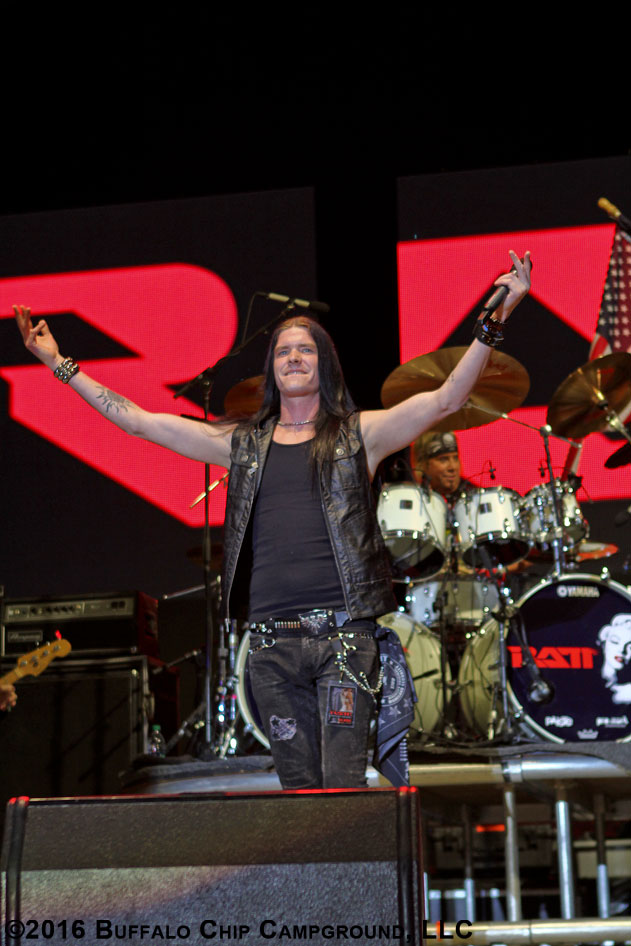 Ratt front man Joshua Alan welcomes the distinctive roar of cheers and revving motorcycles the Buffalo Chip crowd is famous for.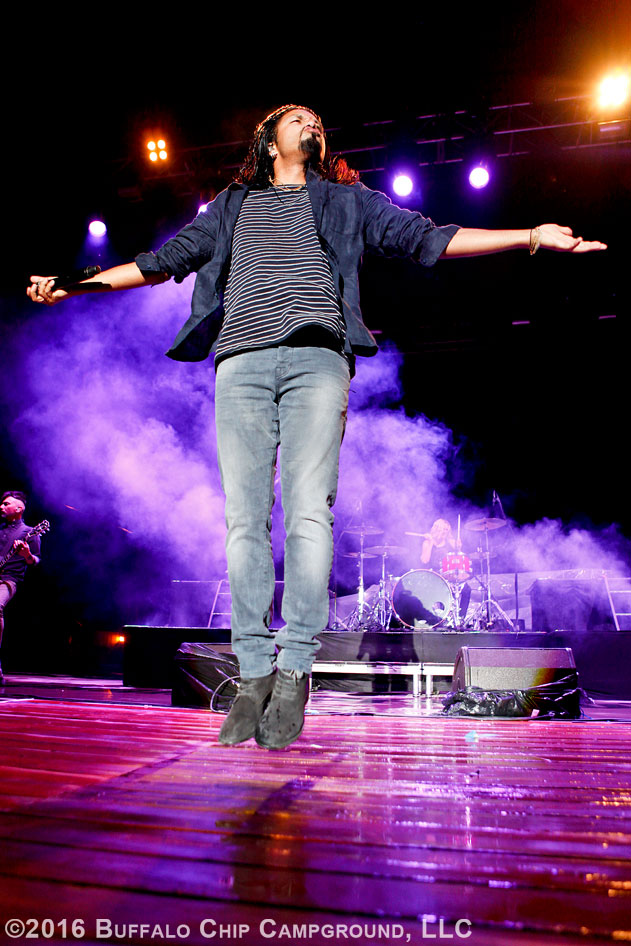 Leigh Kakaty of Pop Evil took the Chip higher during their no-holds-barred rock show.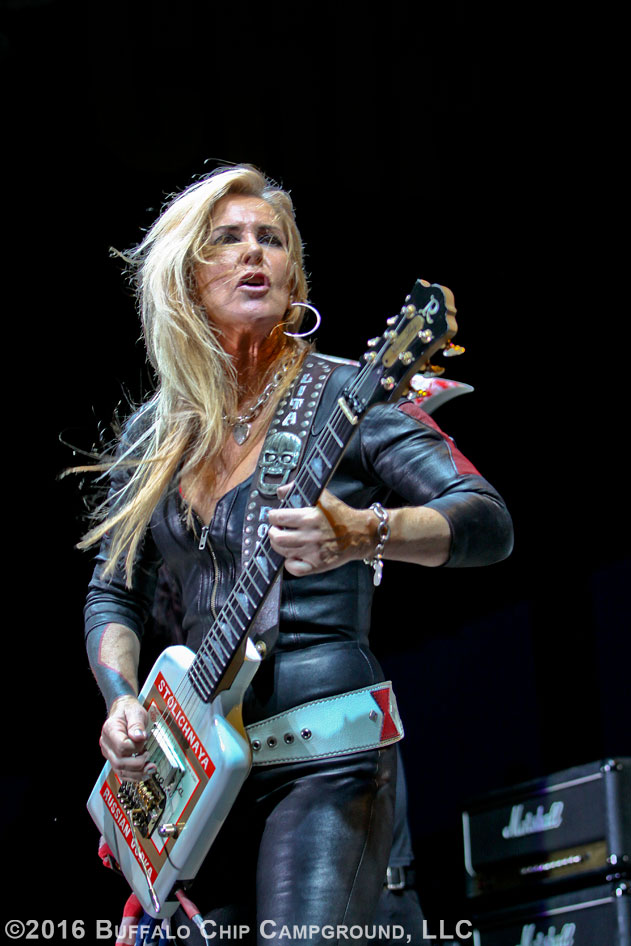 For anyone with any doubts, it became clear in a hurry that Lita Ford can and absolutely does shred with the best of 'em. Her performance was just like a good rock show should be– loud, fast, sexy and dangerous.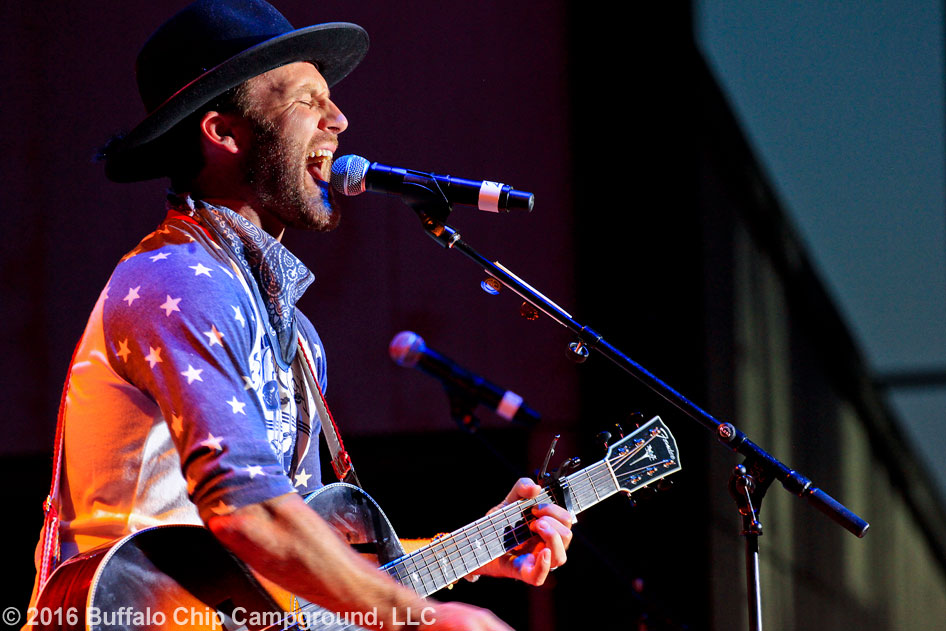 Drake White had big shoes to fill as the opener for Willie Nelson during the Chip's biggest kickoff party to date. The rising country-rock star's stirring performance shifted the party in to overdrive before the Red Headed Stranger took it home.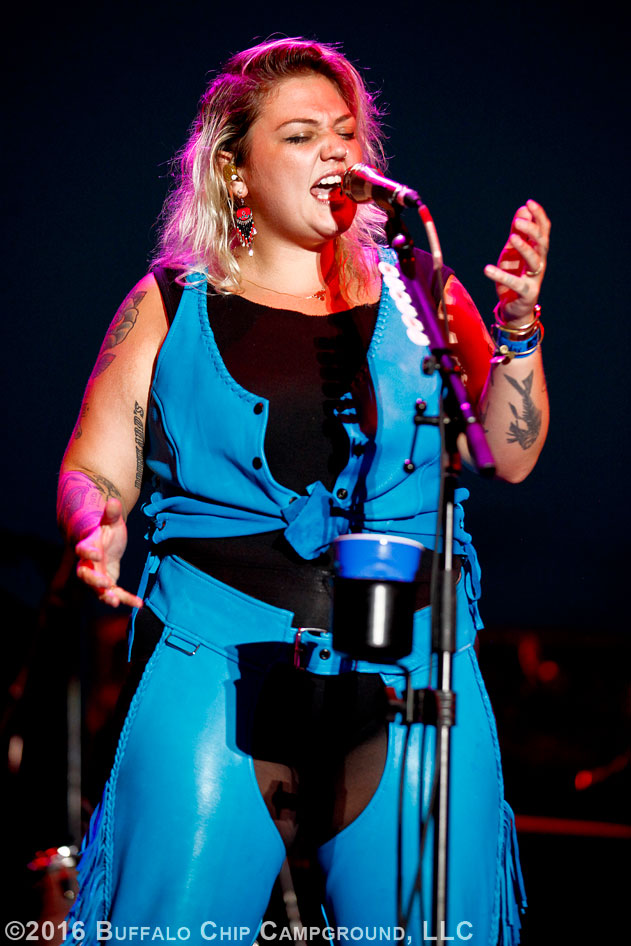 During her Studio 14 interview, Elle King said that hearing revving motorcycle engines in place of applause gave her a "girl boner to the max!" Whether or not that's true, she fed off the energy from the crowd to give one helluva debut Chip performance.
Reverend Horton Heat blew the audience away with their pedal-to-the-metal redlining rockabilly style and their resilience, which saw them performing through a near apocalyptic windstorm.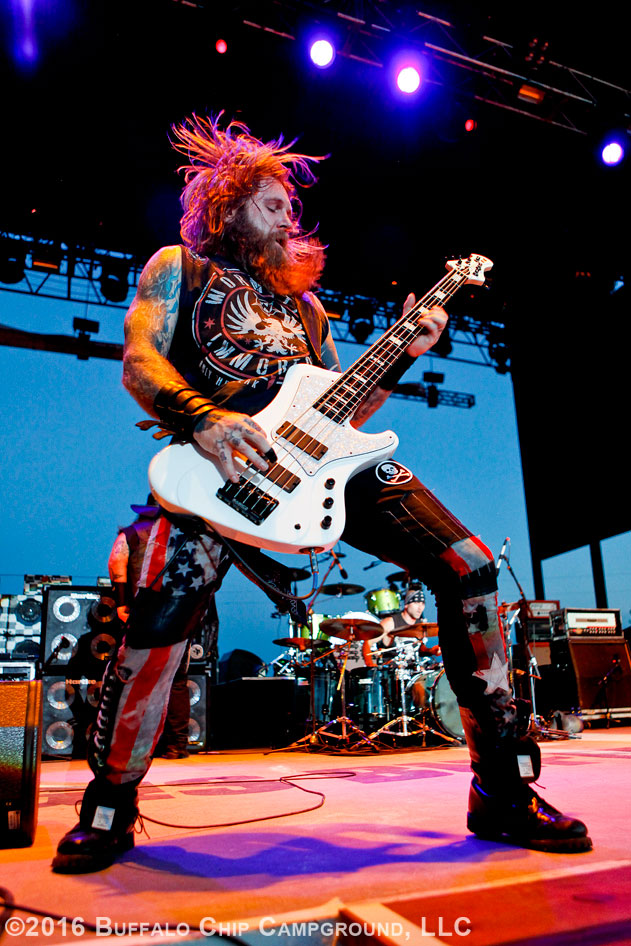 Texas Hippie Coalition bassist John Exall managed to lay down rock solid bass lines while simultaneously head banging like a mad man for 90 minutes straight.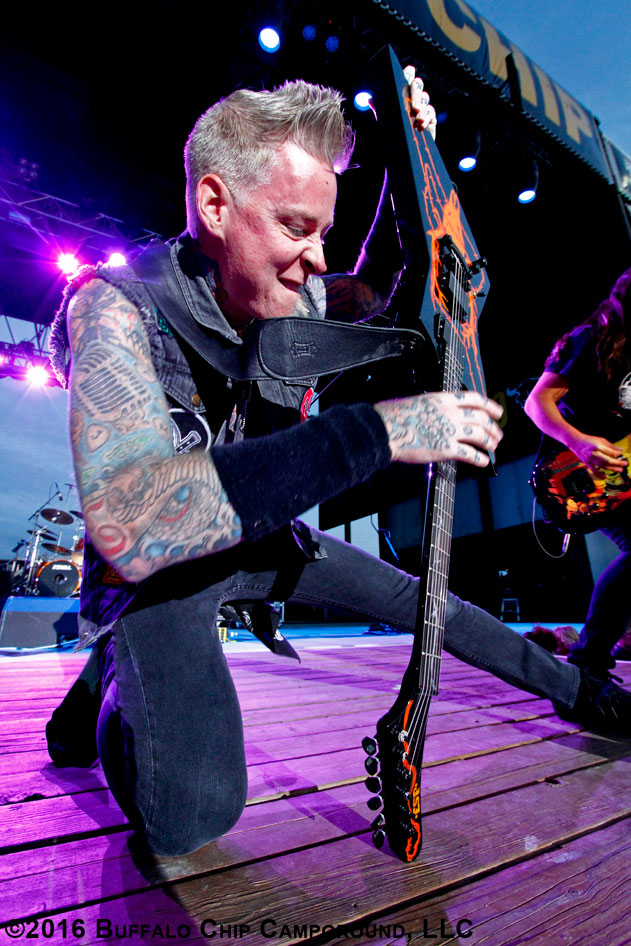 Chris Westfall and the guys from ONE – the Only Tribute to Metallica expertly delivered a 90-minute tour de force spanning the iconic metal band's entire catalog.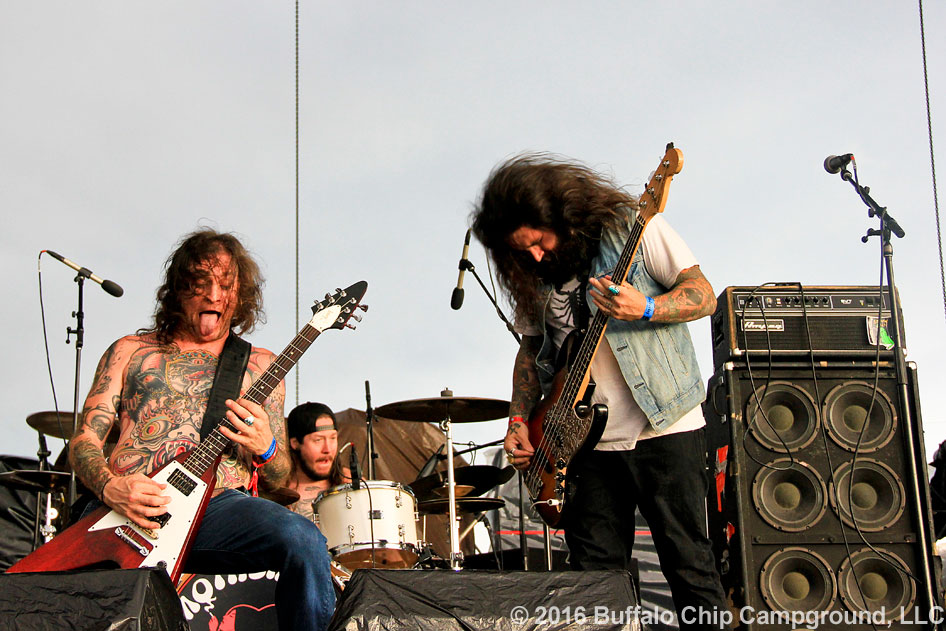 Texas-based psychedelic hard rock power trio Mothership abducted earthlings of the Buffalo Chip on three separate occasions in 2016. Each performance was a wild musical ride showcasing the band's crazy talent and boundless energy.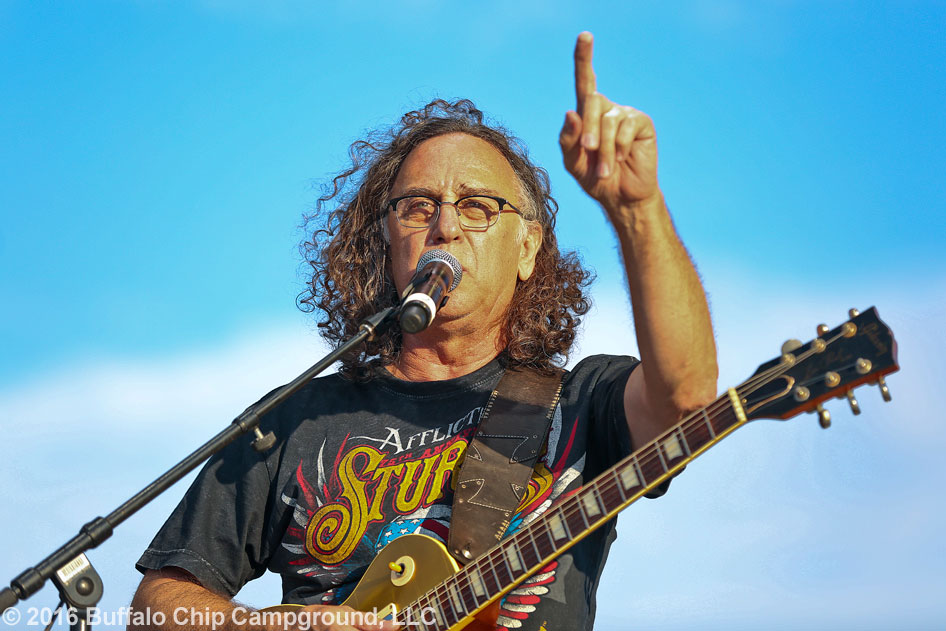 The Electric Reverend Jimmie Bratcher blessed the Chip crowd with uplifting stories and groovin' blues-rock tunes.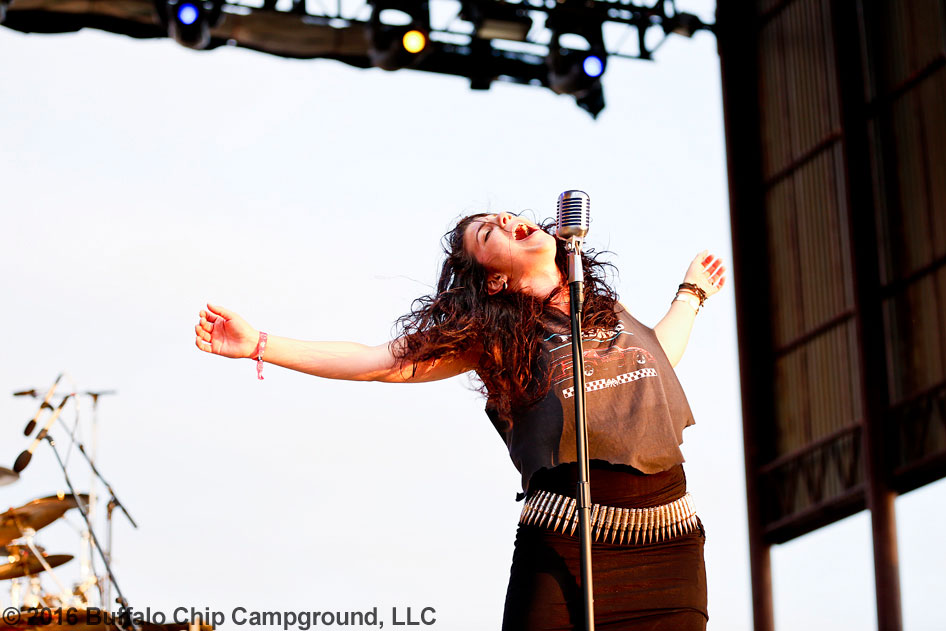 Midnight Mob was one of the bands selected to perform via an opportunity through ReverbNation, and boy, did they made every second count! The band's sizzling mixture of rock, punk, soul and blues spearheaded by powerful vocalist Blackey Deathproof left the crowd in a daze.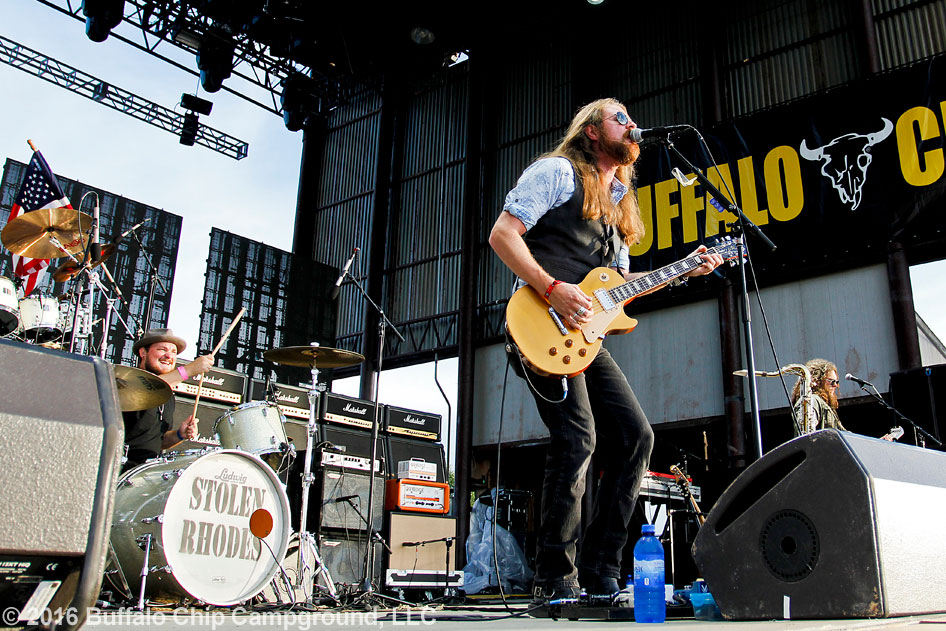 After making their debut at the Chip in 2015, Stolen Rhodes was back for more in 2016, tearing up the main stage in support of Ratt and Miranda Lambert. Keep an eye out for these guys– they are on the rise!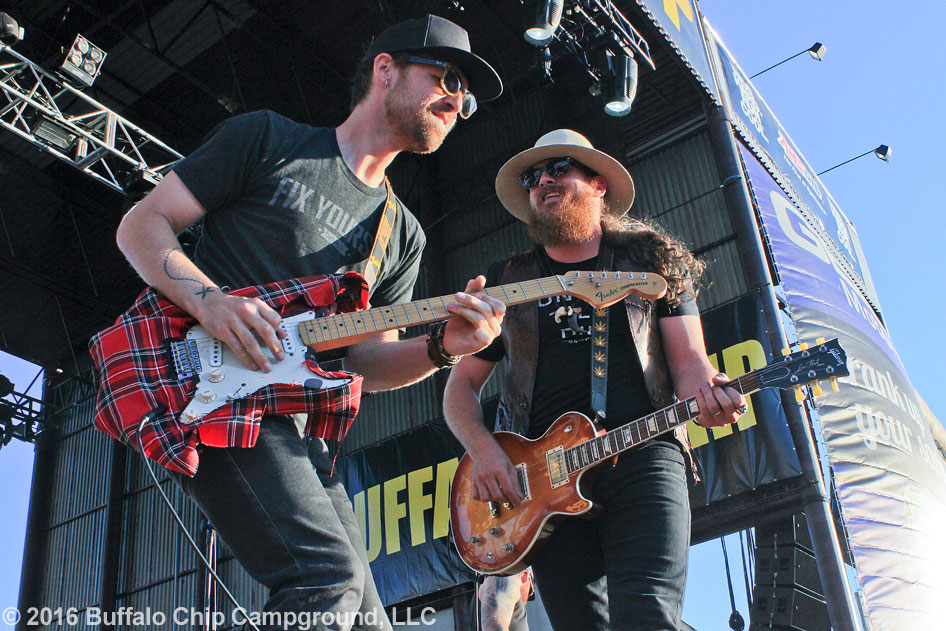 Tim Montana and the Shrednecks, and also their beards, came to party, and party they did. The renegade country-rockers fit right in at the Chip, both in attitude and appearance.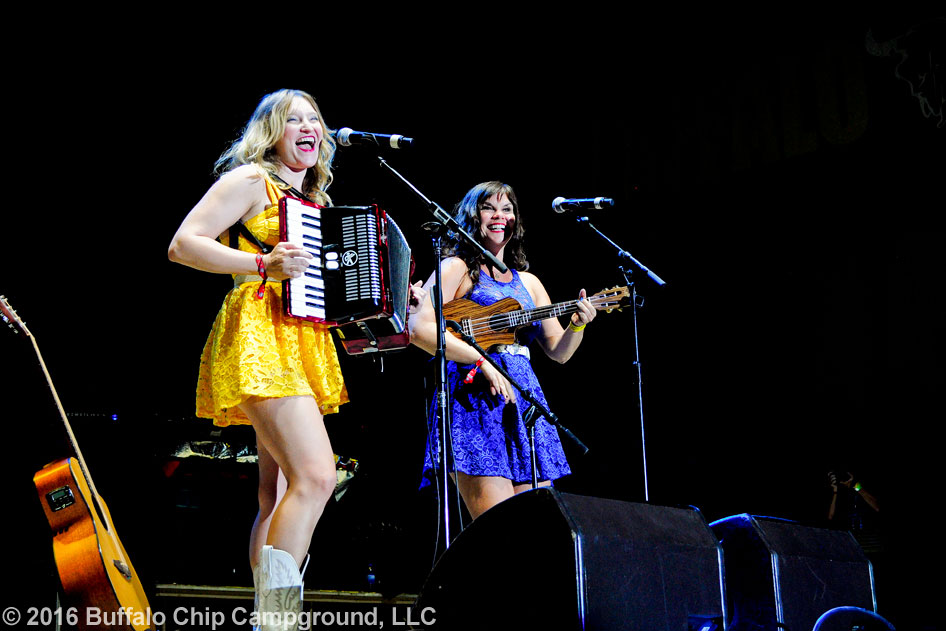 The Reformed Whores put their experience performing hot sets in front of a crowd to the ultimate test during the Chip's 35th, climaxing in an opening spot for their comedic musical idol "Weird Al" Yankovic.
Low Volts laid down his award-winning one-man, dirty, foot-stompin' bluesy rock 'n' roll while the Hi-Watts seductively shimmied and shook attendees of the first ever Buffalo Chip Moto Stampede into a trance.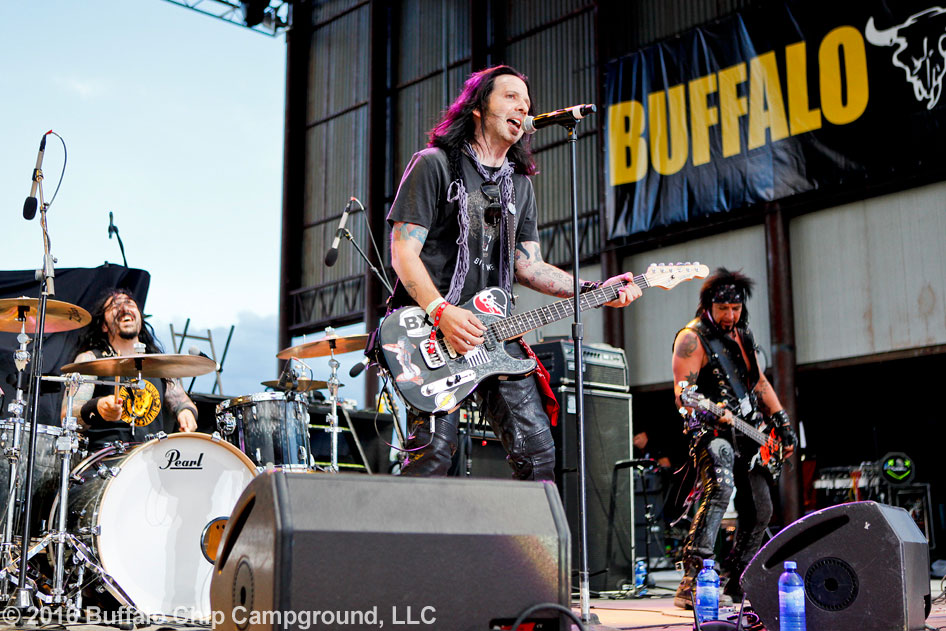 Sweet Cyanide set the tone for one of the festival's headbangin'-est nights, opening for Pop Evil and Buckcherry with their unrelenting brand of hard rock.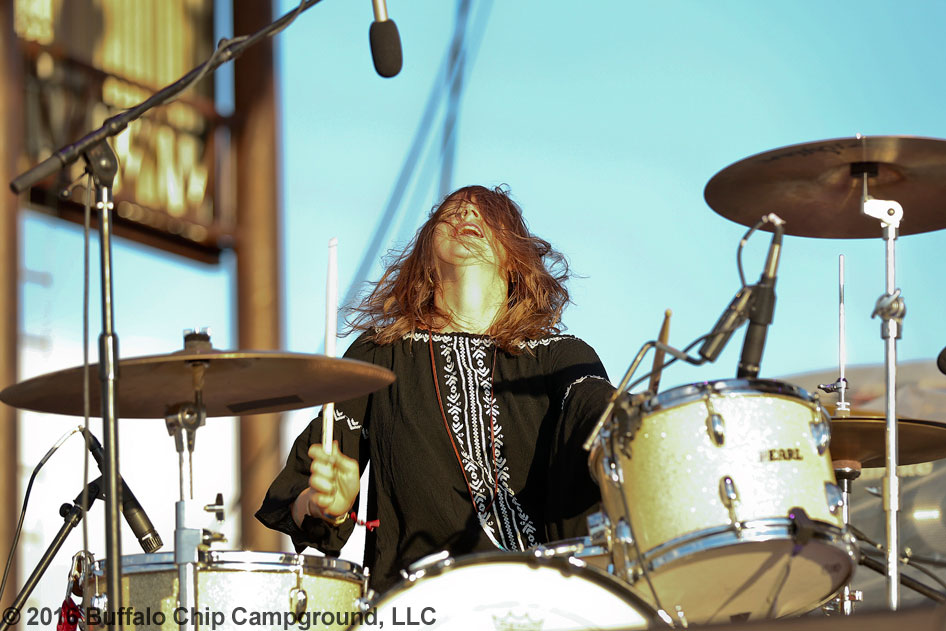 While The Grizzled Mighty's minimalist approach to classic-vibe blues/rock makes for small stage footprint, their massive mixture of catchy riffs and soulful melodies left a monstrous impression on the Chip audience.