Life is short. So why not work somewhere awesome? Sturgis Rally jobs at the Buffalo Chip are a great way for you to gain access to the most insane concert lineup during the Rally, while making money and potentially even starting your career in marketing, public relations or event production. With hundreds of positions available, you're sure to find a spot at the Best Party Anywhere® to fit your needs and personality. Check out some of the available positions below and apply today!
Year-Round Opportunities
B2B Marketing Content Manager
Provide a critical link between marketing and commercial departments by developing and executing support marketing and managing brand integration for the Sturgis Buffalo Chip, its programs and clients. See full job description here.
Graphic Designer
Aid in the visual communication of Sturgis Buffalo Chip messages as part of larger department-wide marketing objectives. Produce high-quality graphic pieces that adhere to brand guidelines, including but not limited to web graphics, logos, printed advertisements, billboards, festival guides, POS displays, sales materials, corporate reports and printed premiums See full job description here.
Internship Opportunities
(July-August)
Work alongside professional mentors and get a behind-the-scenes look at the planning, promotion and execution of the Largest Music Festival in Motorcycling®! (All internships meet 150-hour minimum to receive three course credits.)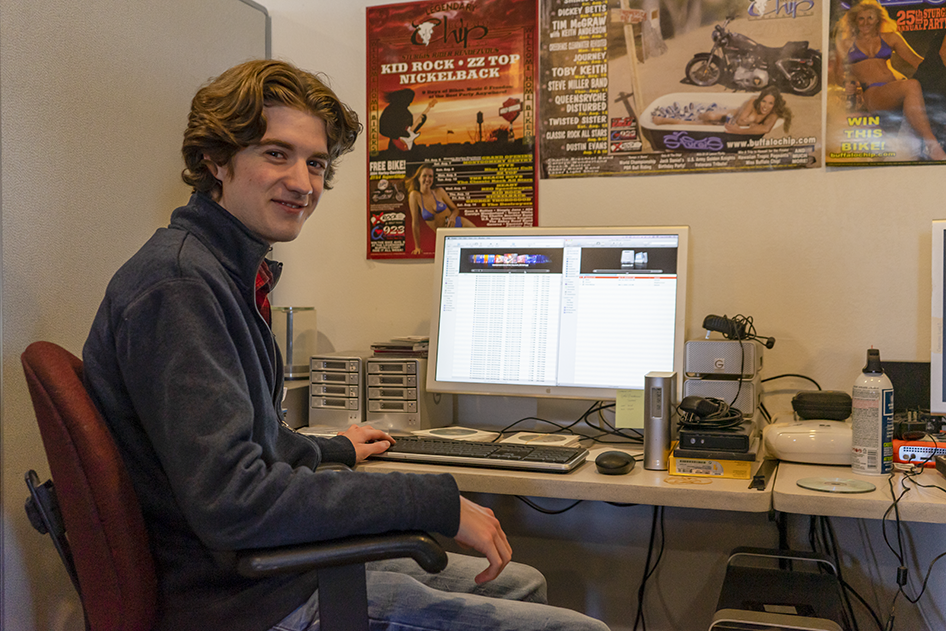 Marketing Content Associate
Work closely with and receive mentorship from each member of a fun team of marketing and media professionals with a diverse set of knowledge and skills. This internship allows students to take part in every level of the marketing process from concept to execution. See full job description here.
CrossRoads Events Intern
Assist Crossroads area manager and Custom Series manager to ensure ideal preparation for and execution of special events including but not limited to stunt shows, bike shows See full job description here.
Press Assistant
Aid the Marketing Department and PR manager with press relations and assisting visiting press before and during the Sturgis Motorcycle Rally. See full job description here.
Rally Positions
(Must be available July 29 – Aug. 14, 2022 unless otherwise noted)
Coming to the Sturgis Rally and the Chip is an annual ritual for many guests. For many others, it will be their first time attending. As a Buffalo Chip event staff member, you can help create a memorable experience for all who call the Chip home during the Sturgis Rally.
Buffalo Chip staffers have so much fun working the festival that many come back to work the festival year and after year. Check out the available positions, then apply online! We'd love to have you join the Chip family!
Stage Video Camera Operator
Operate camera equipment during stage performances. Must know how to properly operate camera equipment to maintain consistent lighting and color throughout the entire show. Must be able to stand for long durations and maintain steady camera operation. Must be able to follow directions and have an understanding of associated video terminology and stagecraft. See full job description here.
Event & Execution Set Team Member
Execute the set up and tear down of all sponsorship department events and signage before, during and after rally. Requires willingness to adapt to change, creative problem solving and a positive can-do attitude. Must work well—rain or shine—with a small group of people day in and day out. See the full job description here.
Vendor Office Assistant
Serve as a valuable member of the vending team, assisting with vendor office reception, shipping and deliveries. Requires basic phone and computer skills and excellent communication and customer service skills. Part-time hours are available starting in May. Full-time, daytime hours are available for the two weeks of rally.
Gate Security
Greet thousands of guests as they enter the grounds for the vacation of a lifetime.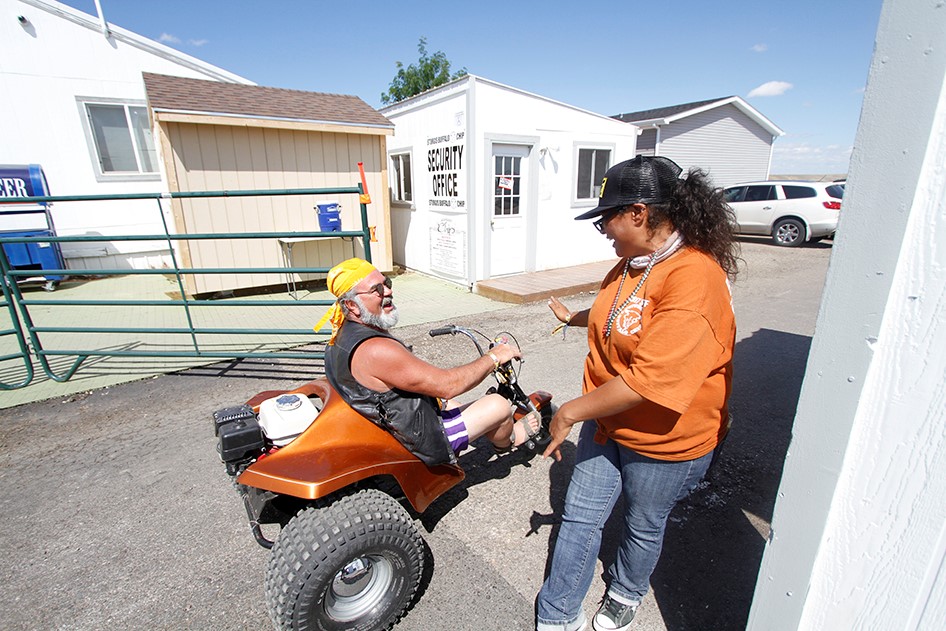 Traffic Control
Direct traffic so guests can quickly and safely get where they need to go.
ADA Customer Service
Assist guests with ADA needs. West Gate Security Office controls ADA Stickers and East Gate provides golf cart rides from Free Parking to designated ADA locations in the Amphitheater.
Event Center Staff
Setup and man the Motorcycles As Art Exhibition, conduct bag check, greet guests and scan wristbands.
Ground Security
Serve and protect Buffalo Chip models, dignitaries and celebrity guests.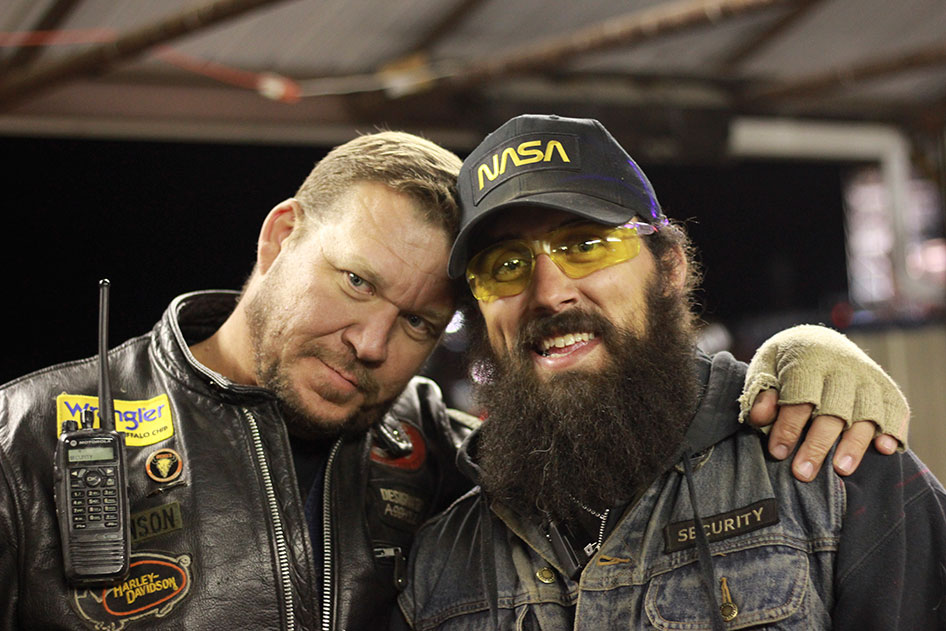 ID Checker
Help the Chip uphold the law by keeping minors from purchasing alcohol on site.
Box Office Staff
Check in guests who have advance reservations and sell passes to those yet to reserve in air-conditioned comfort. Must be detail oriented, be comfortable with a computer POS system and have good people skills. Long hours are available if you are up for them.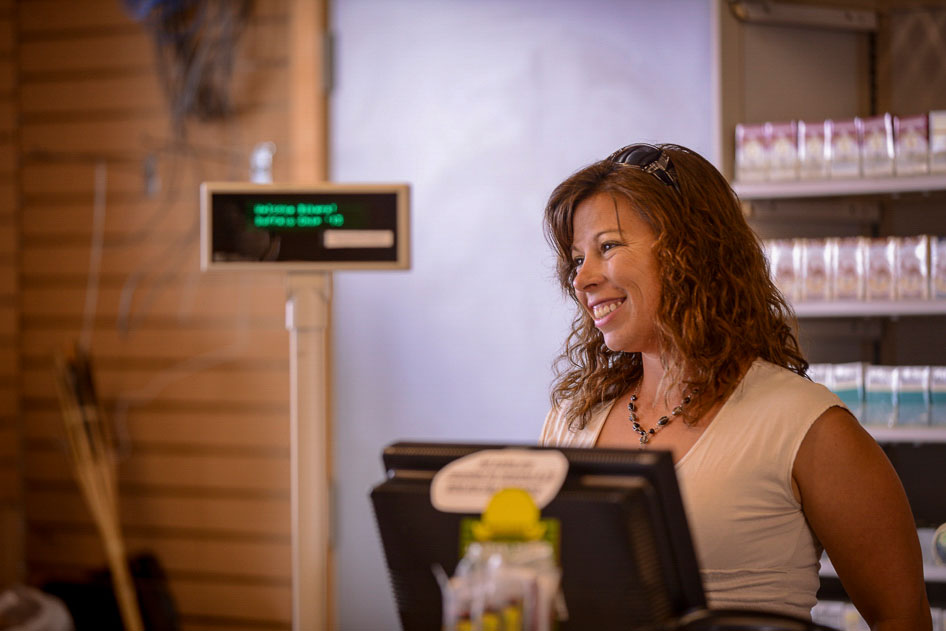 Convenience Store Cashier
Assist customers and ring up items at the Buffalo Chip General Store.
Bar Office Cashier Clerk
Balancing daily receipts, organizing daily transactions, filing, general office duties. Must have integrity and strong math, organizational and communication skills. iPad/Square device experience preferred. Shifts available for day, evening and night schedules See the full job description here.
So what are you waiting for? Apply online now to become part of the Buffalo Chip family!
Know someone you think would be a perfect addition to the Buffalo Chip staff? Tag them in the comments below!