What's the best part of the Best Party Anywhere®? It depends on who you ask. For some, it doesn't get any better than securing a spot in the front row and locking eyes with your favorite band. Others can't wait to stroll through the sea of beautiful bikes. Then, there are those who would never miss the opportunity to escape everyday life and embrace their wild side. No matter what gets your motor running, everyone can agree the Sturgis Buffalo Chip® is a place where one may explore what makes you happy on a larger-than-life scale.
Buffalo Chip staff photographer Derek Dobell found himself amid all these folks.
See the sights through his captivating camera lens, experience the raw energy and epic moments, immerse yourself in the Best Party Anywhere.
He is the king of rock & roll, the king of the campgrounds.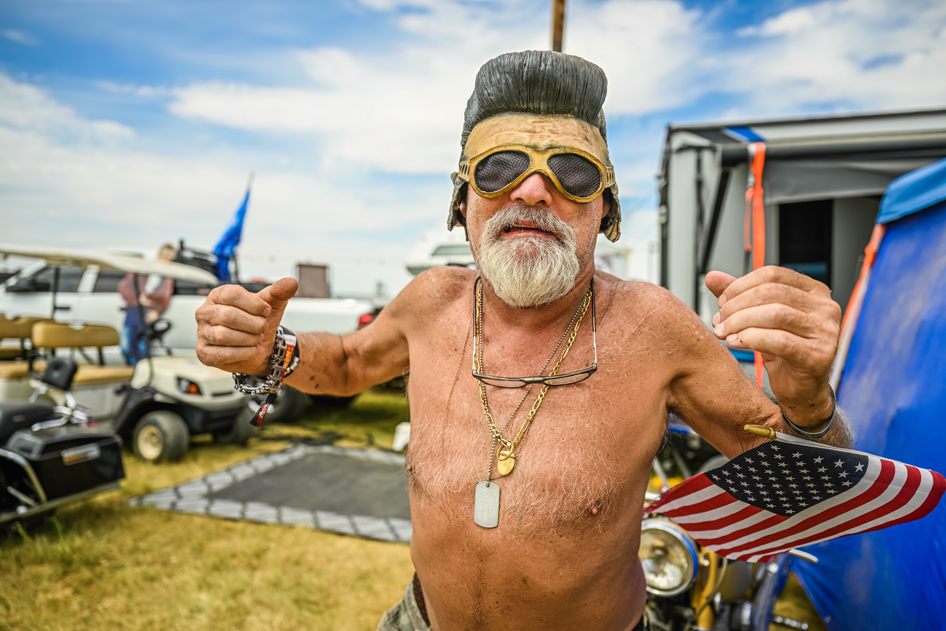 He loves his country, the annual Freedom Celebration, motorcycles, everything Buffalo Chip, and turning the music up loud. Have a seat at his campsite, make yourself at home, buckle up for unbelievable stories.
Front row spots secured. We live here now.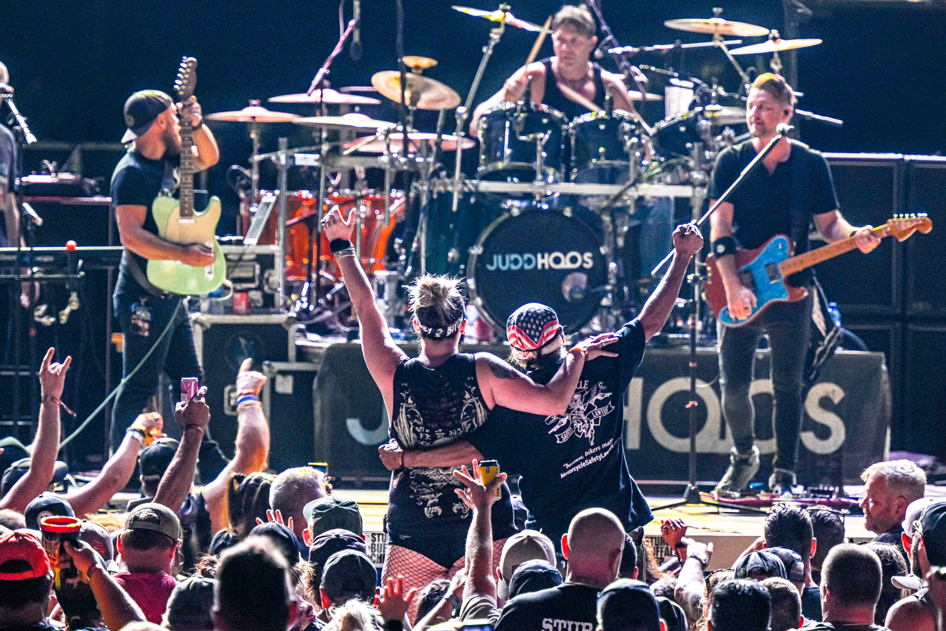 Moments like these will turn nights into mornings, friends into family, and your dreams into reality.
"All I've got is a photograph, but it's not enough."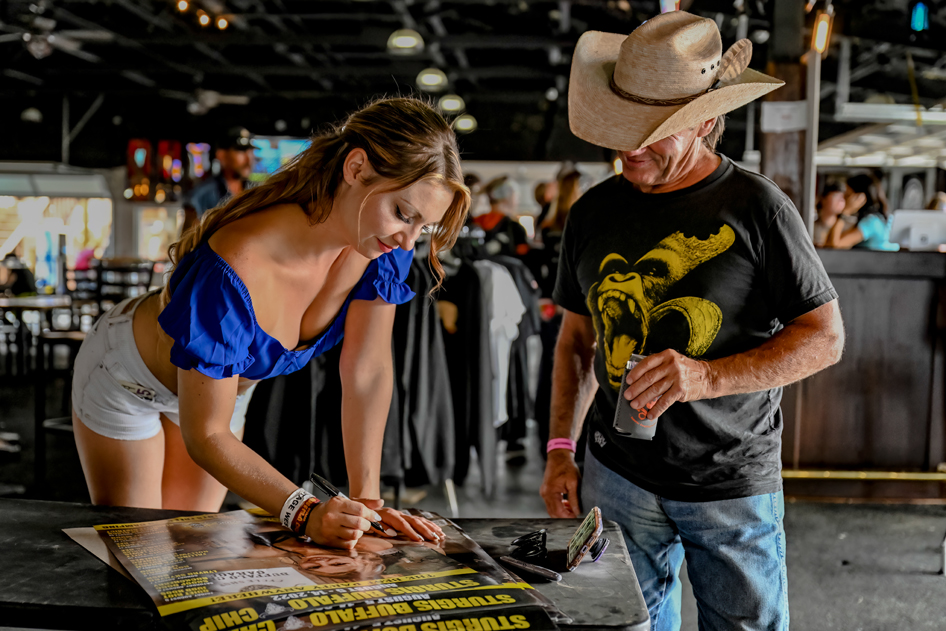 The Best Party Anywhere has the best poster anywhere. Every year you can find the Buffalo Chip Poster Model making appearances, along with previous winners who have held the title and graced our cover. These beauties will be sunbathing at Bikini Beach, signing autographs at the Big Engine Bar, and rocking out to the legendary lineup of concerts and entertainment.
Winner, Winner! Your favorite band is on main stage after dinner.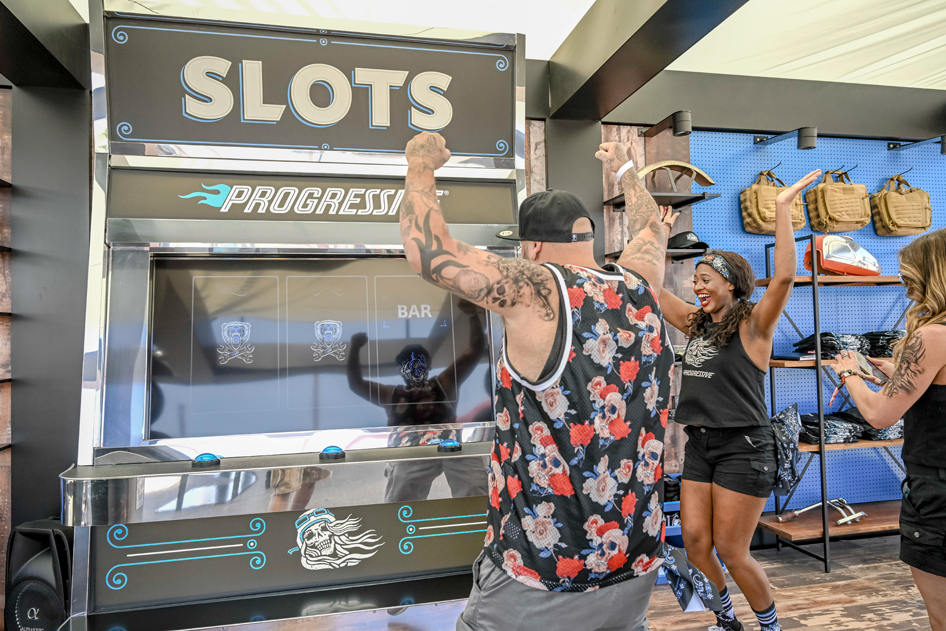 It may be progressive to say, but this is how the Buffalo Chip experience makes you feel.
No Tumbleweeds were harmed in the making of this photograph.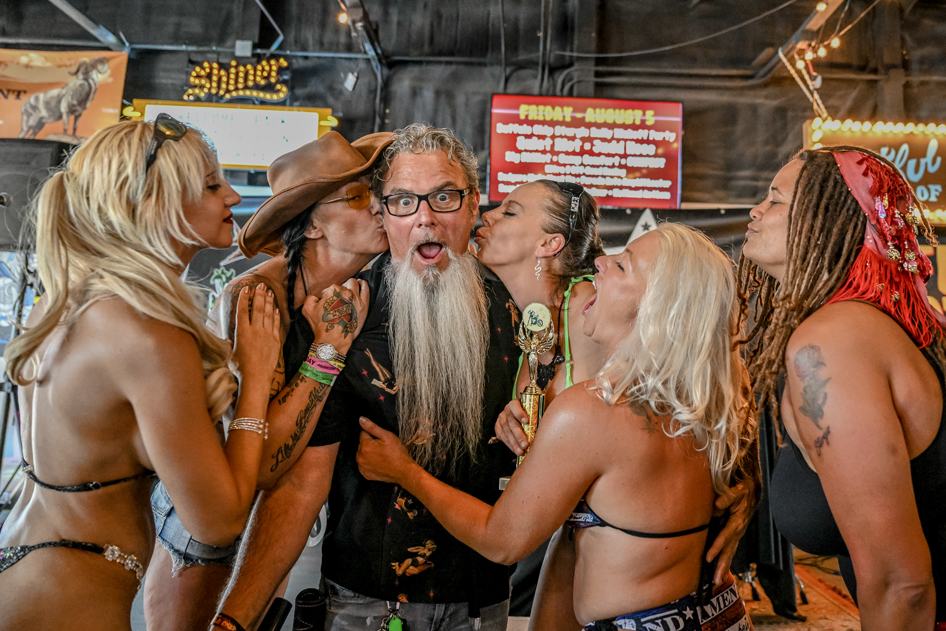 Kiss your idea of a good time goodbye because the Buffalo Chip will blow your mind with exciting live events, contests (like the Sassy & Classy Model Search seen here), games, entertainment, vendors, demonstrations, and delights. Enjoy free activities and access to CrossRoads during the motorcycle rally, or daily throughout the summer at our now open Big Engine Bar!
Whatever happens at the Buffalo Chip, stays at the Buffalo Chip…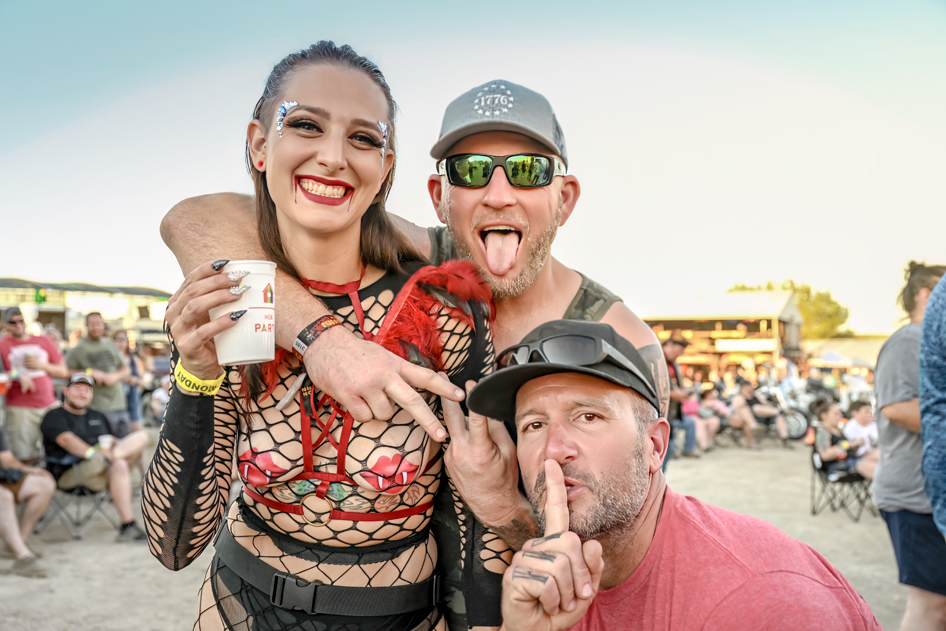 Unless Derek, or a member of the Chip media crew, happens to catch it on photo or video. Then it lives forever in infamy featured like this on Sturgis Rider News. #squadgoals #thebestpartyanywhere
Pour some sugar on me.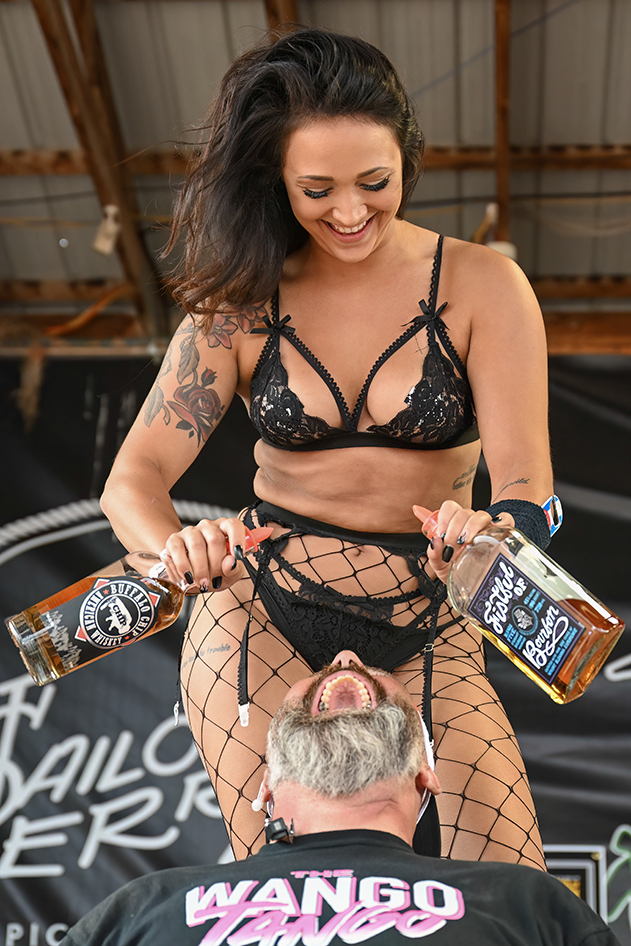 I will have whatever he is having. Make it a double.
The Buffalo Chip is blessed with the most talented and beautiful ladies featured in the Miss Buffalo Chip Pageant while bartending, washing bikes, hosting events, leading promotions, assisting with community charity fundraisers, and enjoying the campgrounds to their fullest.
Love bites.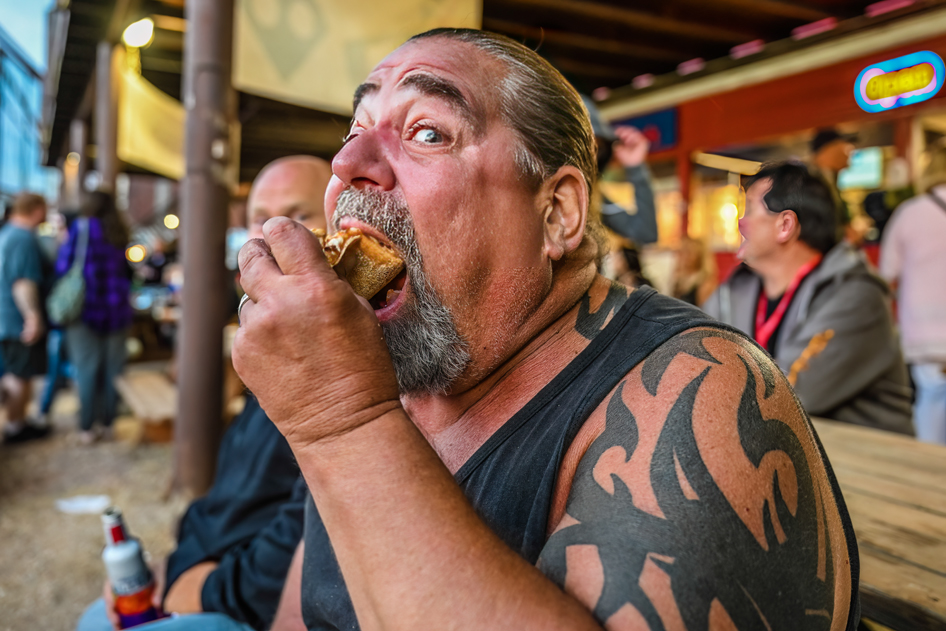 Food, drinks, souvenirs, accessories for your ride, general store goods. Every item, product, service, or smile that you may want will be found without having to leave the Sturgis Buffalo Chip grounds! The fantastic Chip vendors are friendly, welcoming, fun, and ready to help you find what you need.
Raise your hand if you want to help them embrace their wild side.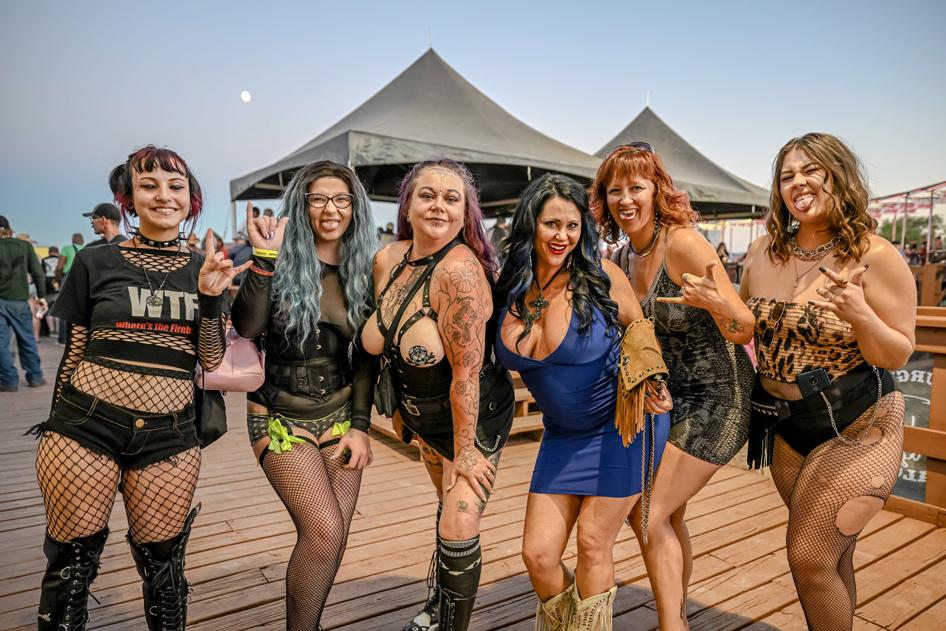 Is this the sea of beautiful bikes they were talking about? Let's go swimming. Dive in to read more about the Badass Babes of the Buffalo Chip. They rock, ride, love to party, and know how to have a great time.
"You've got some kinda hold on me. You're all wrapped up in mystery."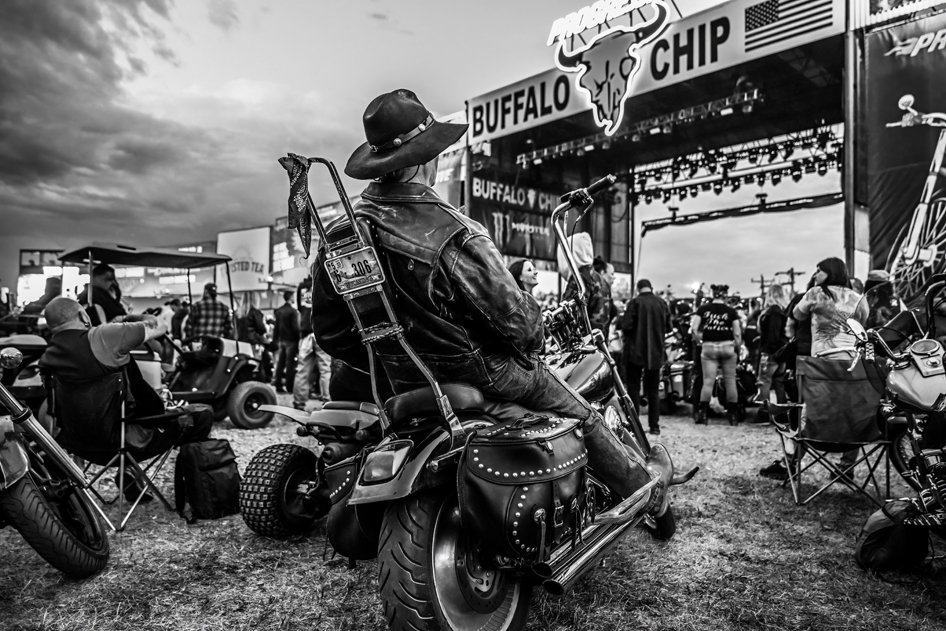 "So wild and free, so far from me. You're all I want, my fantasy." The 83rd Sturgis Motorcycle Rally is right around the corner, book your 2023 Buffalo Chip Party Passes today. Enjoy a full schedule of unrivaled entertainment, access to on-site events, exclusive areas, legendary musical acts, and much more.
If the Buffalo Chip has a spirit animal, it may be this guy.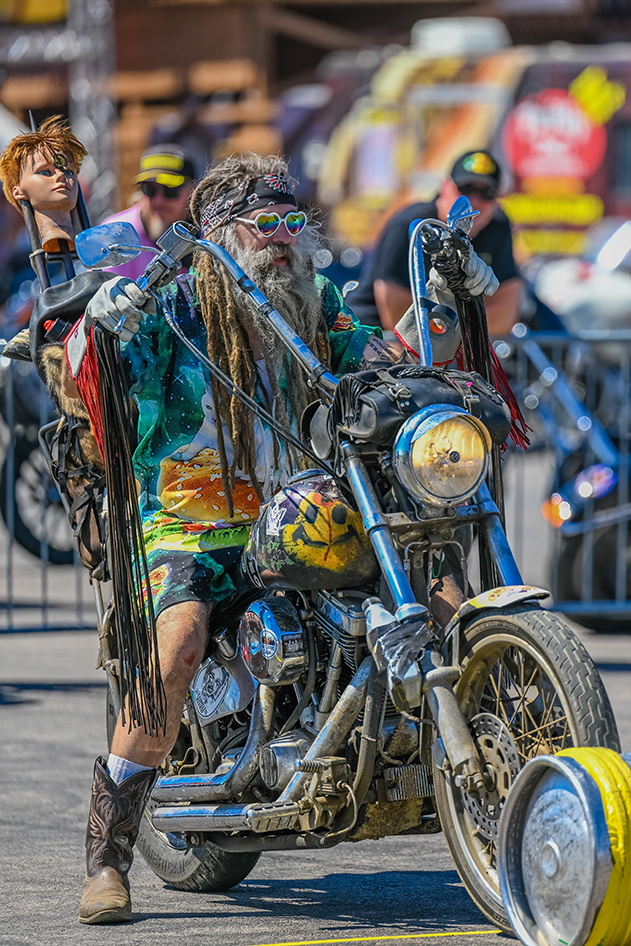 "If you see me at the rally, be sure to shout out "Hey Fotog" and strike a pose." –Derek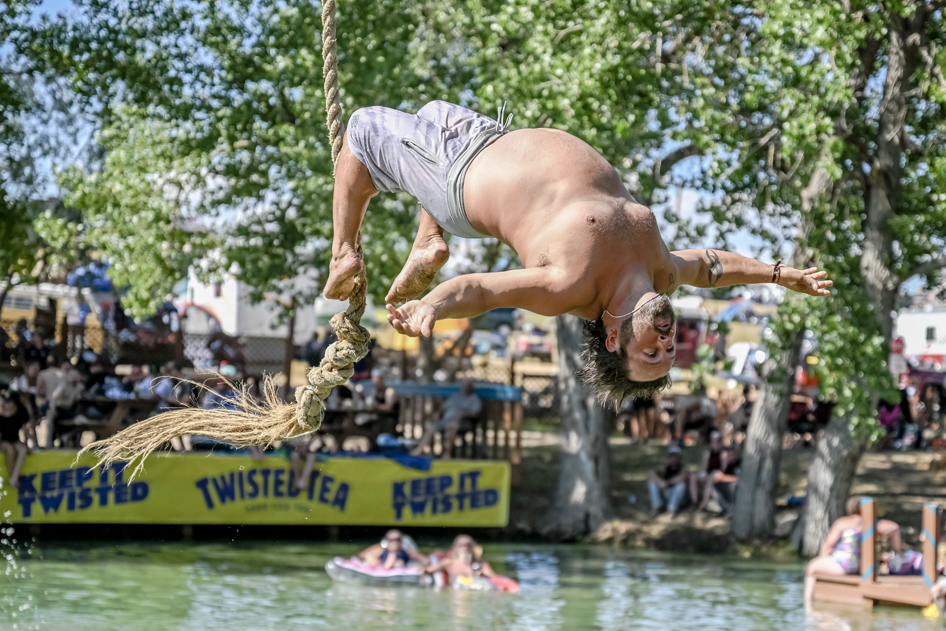 The Bikini Beach ultimate rope swing is a crowd and camera favorite. From belly floppers and flippers to stunt divers, the memorable moments here make it a must see. Be entertained by a daily series of crazy contests with fantastic prizes, and nightly showcase performances from Buffalo Chip bands.
Hello America, Hello America.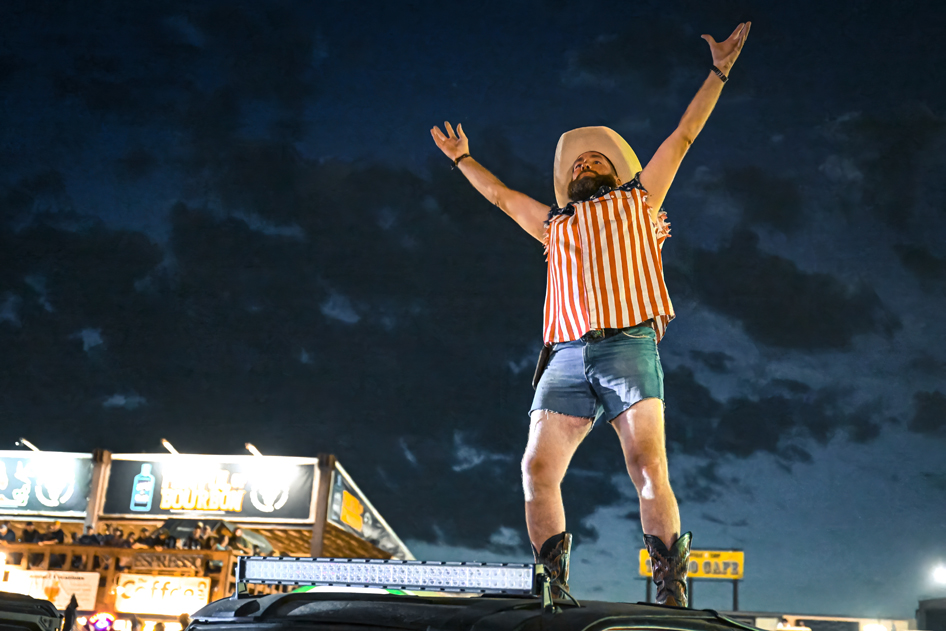 Def Leppard says it best, "I'm going to take you where the lights are bright. I'm going to give you my love tonight."
We are in this together.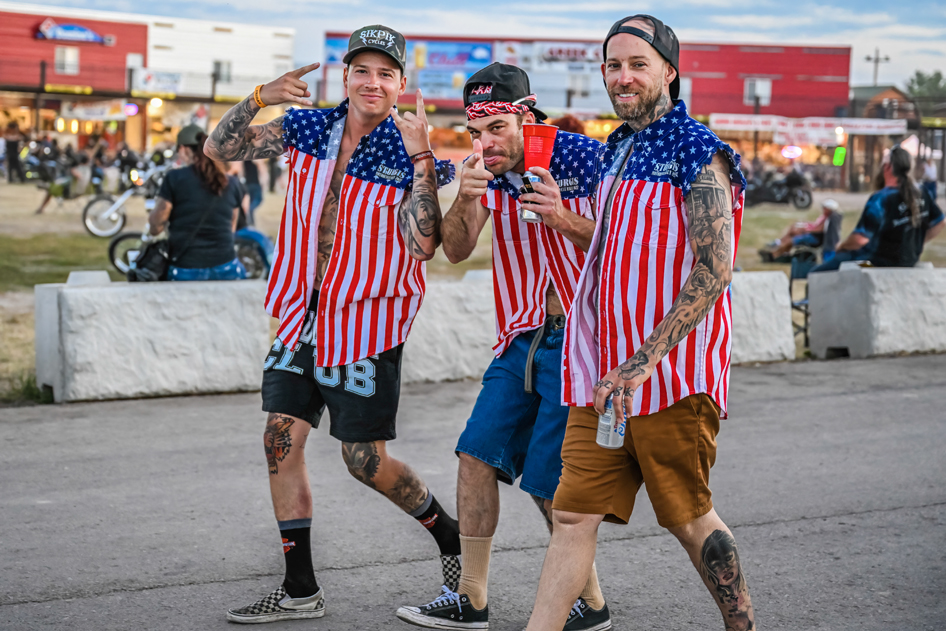 Grab your besties, buy matching Sturgis merchandise, headbang and air guitar your way into the Best Party Anywhere. We want your scandalous stories to start with statements like, 'Hey ya'all, watch this!" and when you capture those priceless moments on film or digital, enter the Chip Shots Photo Contest to share the good times.
WANT TO SEE MORE?
Celebrate the outstanding legacy of the Buffalo Chip through over four decades of Photo Archives and Video Footage highlighting the heritage, tradition, and climactic culture. Join us for the 83rd Sturgis Motorcycle Rally at the Legendary Buffalo Chip Campgrounds & Music Festival August 4-13, 2023.
What are you waiting for?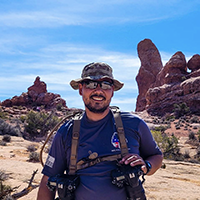 Meet Derek Dobell
For the past two rallies, I have been fortunate and blessed to have been a Sturgis Buffalo Chip staff photographer. I have always had an interest in photography, something my father passed down to me, himself being an avid amateur photographer. I took a serious interest in photography in 2015 when I came back from my deployment in Afghanistan. It truly helped me to re-enter civilian society. I was trained and mentored by Andy McAlpin, a 35-year professional who showed me the true art of photography. I have been a professional photographer since 2019 and have loved every moment, meeting wonderful people and capturing the action, spirit, vibe and emotion of everyday and not-so-everyday life. If you see me at the rally, be sure to shout out "hey fotog" and strike a pose, you may become Buffalo Chip famous. See you in the viewfinder for 2023.
Which of these photos best captures the Sturgis Buffalo Chip spirit?
Tell us in the comments section below.
Presented by the Sturgis Buffalo Chip
Known as The Best Party Anywhere®, the Legendary Buffalo Chip believes festivals should be fun like a high five, re-energize you like a broken rule, and romance you like someone you just met and want to kiss.
This nine-day festival of concerts and motorcycle events promises to bring you exciting live performances from artists like Aerosmith, Willie Nelson, Five Finger Death Punch, Kid Rock, Rob Zombie, "Weird Al" Yankovic, Toby Keith, Lynyrd Skynyrd, Mötley Crüe, Miranda Lambert, 3 Doors Down, ZZ Top, Sublime with Rome, Slash, and many more.
The Best Party Anywhere remains one of the most televised festivals in the world and has been featured on the Travel Channel, the Discovery Channel, CMT Bike Week, HISTORY, TLC, National Geographic and more.
Learn more at www.BuffaloChip.com.