They love to rock. They love to ride. They love to party. The women who call the Buffalo Chip home during the Sturgis Motorcycle Rally know their way around a good time and are nothing short of badass. If you've got it in your head that the Sturgis Buffalo Chip® is just a place for old biker dudes, think again. It's a playground for everyone! Let's meet some of the ladies who got down at the Buffalo Chip in 2022…
Miss Buffalo Chip Contestants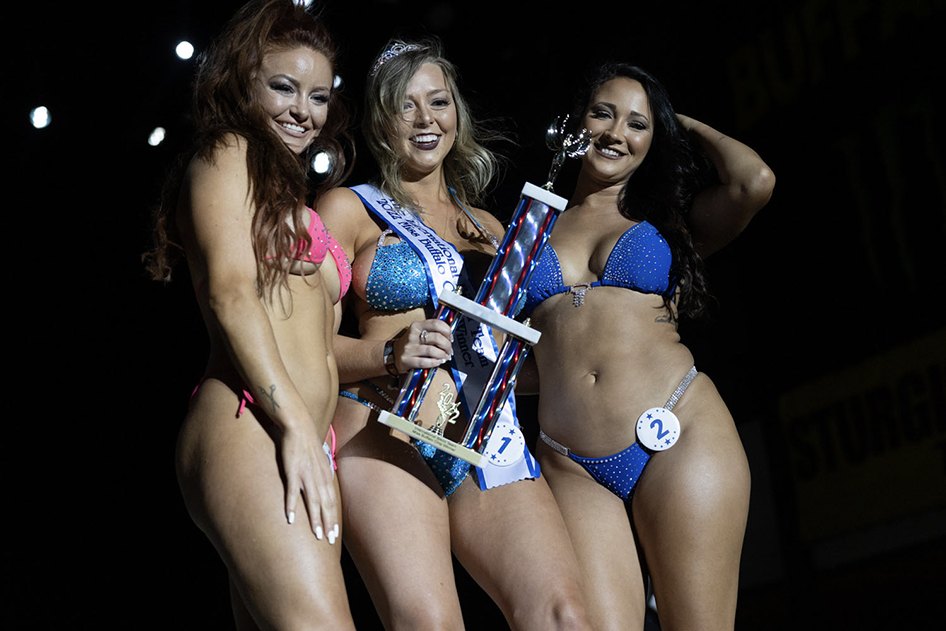 Make no mistake about it…the luscious ladies of the International Bikini Team are some of the hardest-working girls of Sturgis, and the legendary party at the Buffalo Chip just wouldn't be the same without them. It seems everywhere you look you find these beautiful babes greeting campground guests, pouring a stiff drink at your favorite watering hole or, of course, strutting their stuff across the Wolfman Jack Stage during the annual Miss Buffalo Chip Pageant.
Go behind the scenes with the 2022 Miss Buffalo Chip Contestants in this video!
2022 Sturgis Buffalo Chip Poster Model Marilyn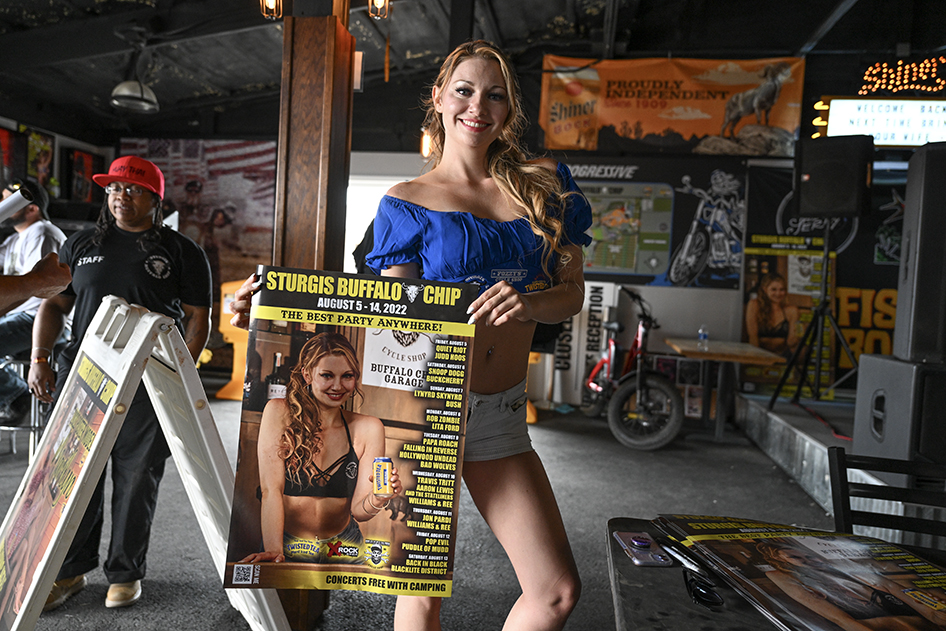 It was hard to go anywhere without seeing Marilyn Neubert in 2022. As the winner of the Buffalo Chip's 2022 Poster Model Search, she served as the face of the party, attending all the Chip's biggest events, greeting guests, posing for pictures and signing copies of the poster with her photo on it.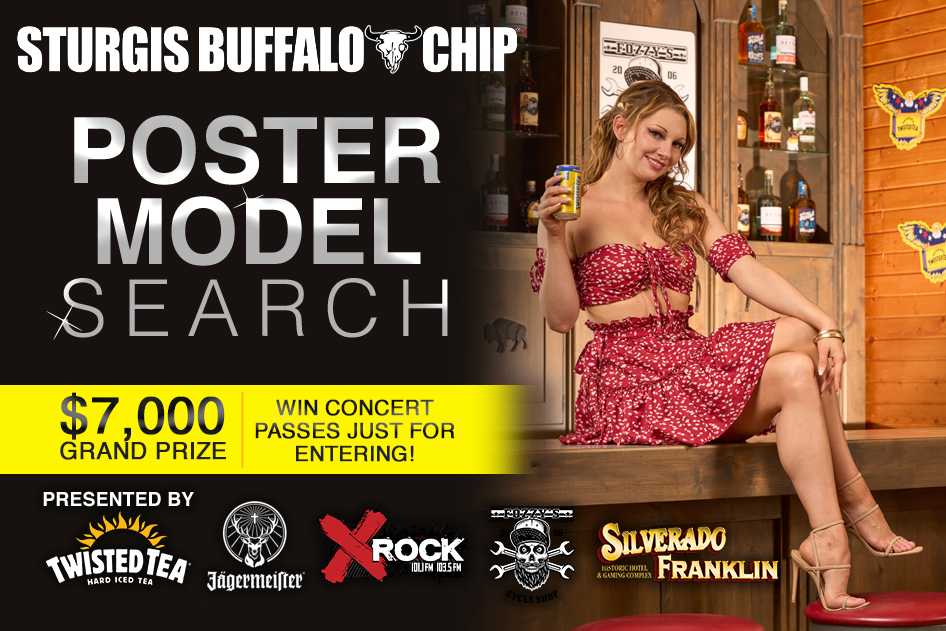 If you've ever dreamt of becoming a model, have a girlfriend, friend or wife you think is worthy, or you just like to be around pretty women, the Buffalo Chip's annual Poster Model Search presented by Twisted Tea, Jagermeister, Fozzy's Cycle Shop, Silverado Franklin and XRock is worth learning more about. This regional search brings women out of the woodwork to compete for the chance to become the 2023 face of the Best Party Anywhere and win thousands of dollars in cash and prizes! Plus, all contestants win a free concert pass just for entering!
Backstage VIP Hostess Em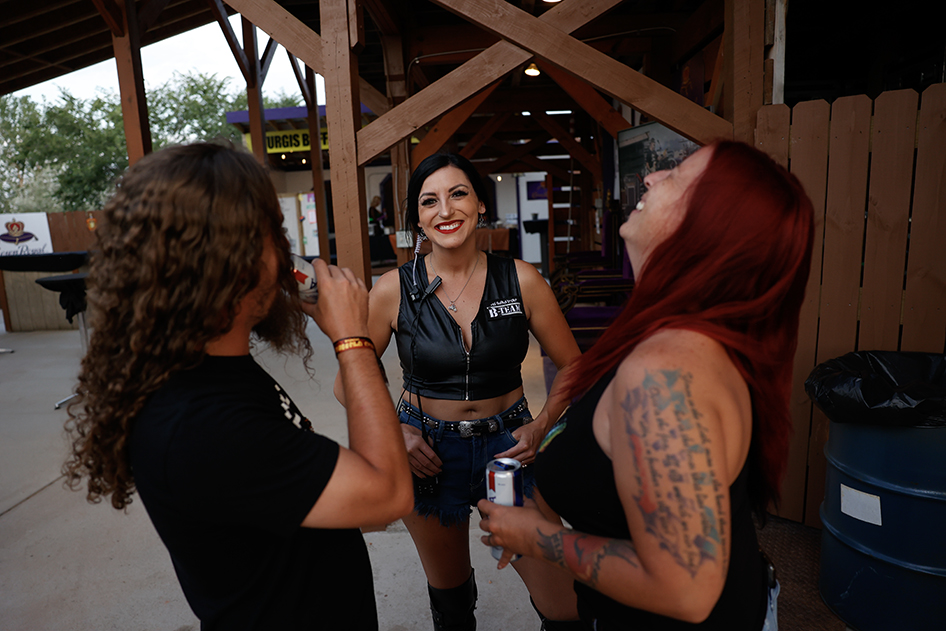 If you got a Fan VIP Upgrade in 2022, you were bound to bump into the backstage hostess Em Wiegel. Not only does she know a TON about classic rock and Sturgis Rally history, she went on an epic 48-state motorcycle trip with her dog right after the 2022 rally!
Devon Worley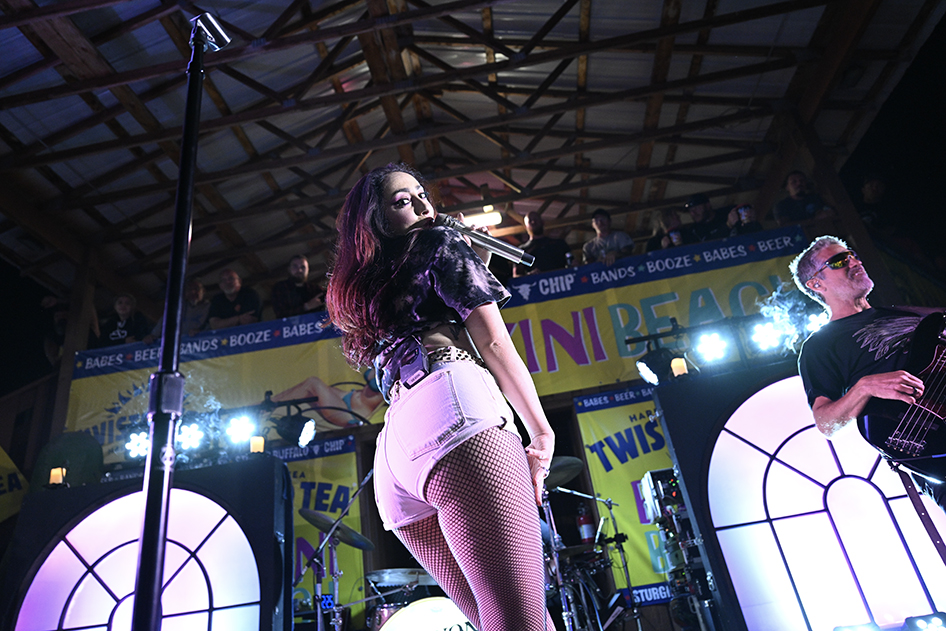 The namesake of the Devon Worley Band captured hearts and captivated audiences throughout the week as she performed on every stage on the property. This loveable bunch of mainstream music outliers made their way to the Sturgis Buffalo Chip by submitting through an artist opportunity through ReverbNation
Do you know a band interested in performing at the Legendary Sturgis Buffalo Chip? Learn more about getting a gig at the Largest Music Festival in Motorcycling®!
Buffalo Chip Bartenders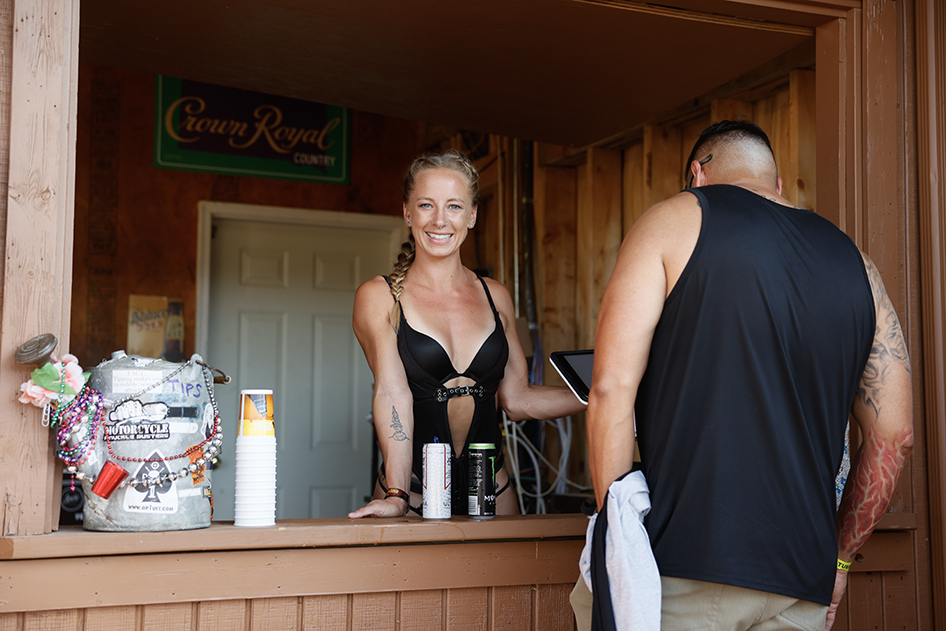 In the August heat, keeping rally-goers' thirst quenched is a big job. Thankfully, there's always a smiling face waiting to greet you on the other side of the 25+ bars that can be found throughout the property.
Bike Builders & Owners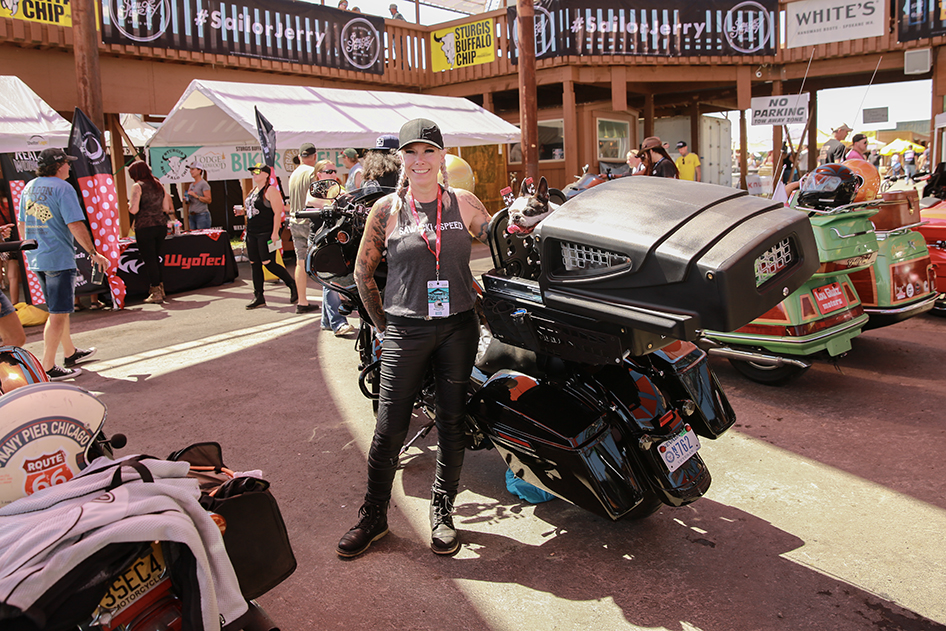 A unique collection of women-owned machines was on display during the Sturgis Buffalo Chip's Biker Belles® Women's Day. Women from all walks rode in to show off their bikes and share the stories behind them during the Biker Belles® Women's Bike Show.
Pop Evil Drummer Hayley Cramer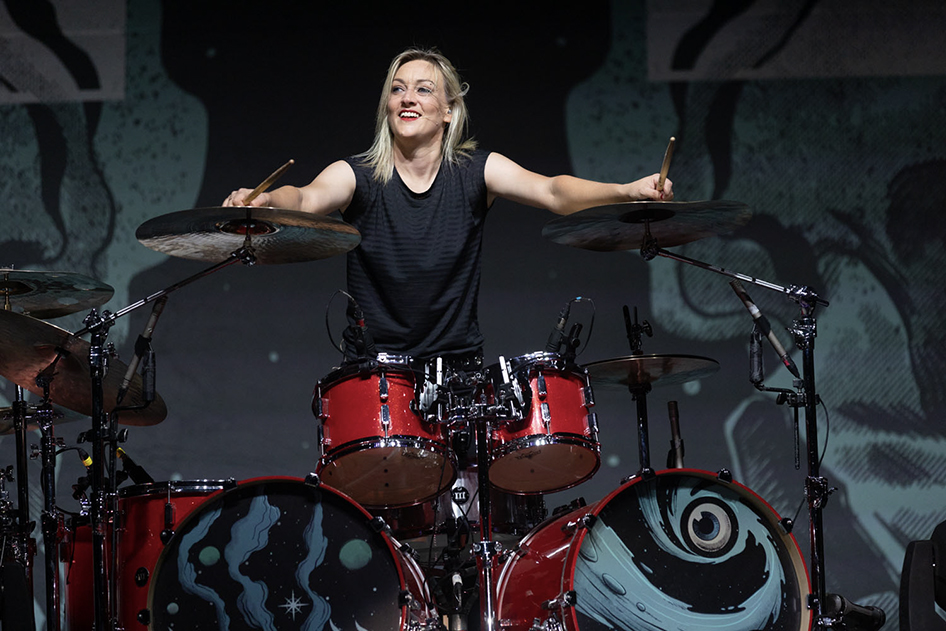 Hayley Cramer has become one of the most recognizable drummers currently touring, providing the driving beat for rock powerhouse Pop Evil. Her fourth performance at the Sturgis Buffalo Chip in 2022 might be her most hard-hitting to date!
See more concert photos from 2022 in Your Closest Look Yet: The Best Sturgis Buffalo Chip Concert Photos of 2022!
Sassy & Classy Over 35 Model Search Contestants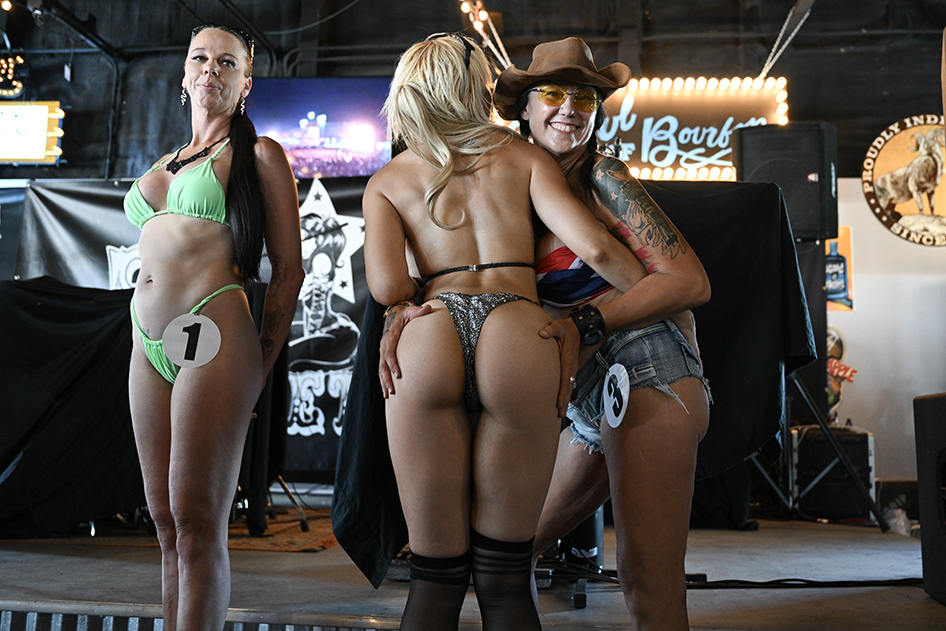 You don't have to be in your 20s to strut your stuff at the Buffalo Chip. Like a fine whiskey or your favorite pair of leather boots, the women of the Buffalo Chip's Sassy & Classy Over 35 Model Search are proof that certain things just keep getting better with age! In the case of this photo, we've got sass, class and a little bit of ass.
Homemade Bikini Contests Contestants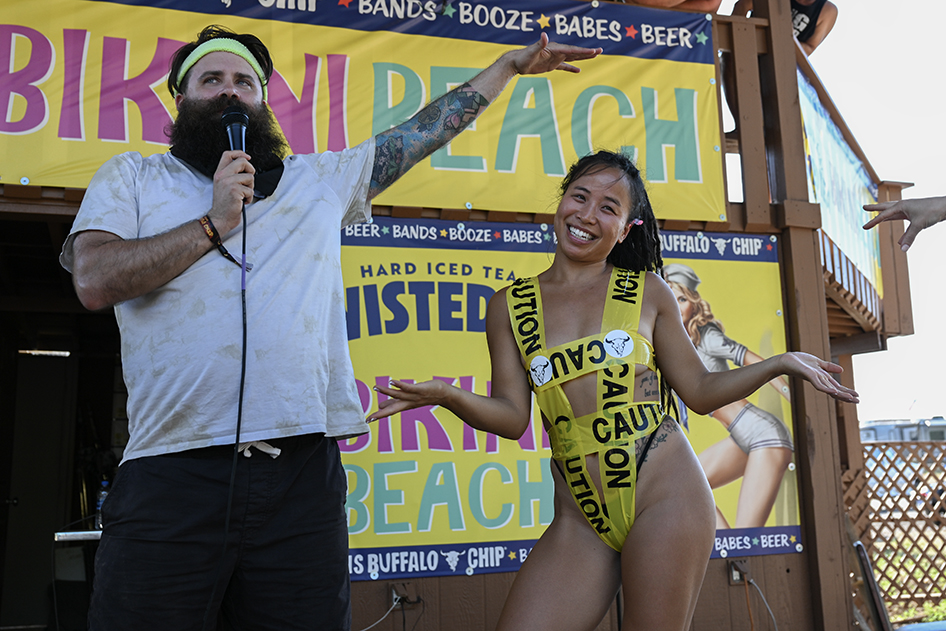 Creativity was on full display each afternoon at Bikini Beach during the Homemade Bikini Contest. Ladies with a "Do It Yourself" attitude put their skills to the test for a chance to win prizes. Former Buffalo Chip Poster Model Mai Richards understood the assignment.
Easyriders Cover Models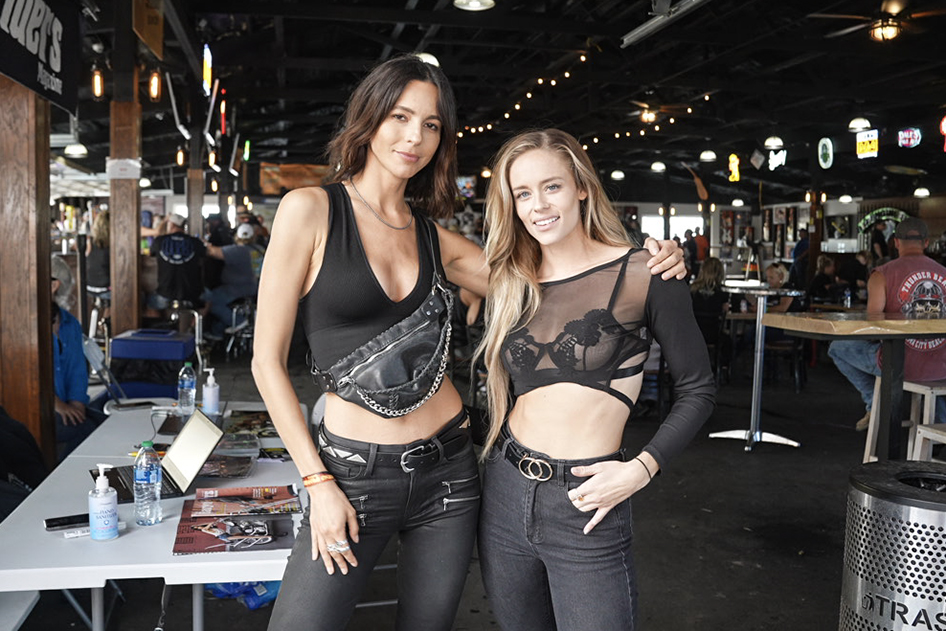 It's hard to imagine biker lifestyle today without Easyriders Magazine. Since the early '70s, the magazine has been a mirror for motorcycle culture, featuring righteous rides and rowdy rallies. Of course, all the issues came locked and loaded with some of the most head-turning cover photos of models and bikes you could imagine. Recent cover models Amanda Pizziconi (left) and Lauren Ann (right) represented the magazine for its exciting return to print throughout the week at the Big Engine Bar.
Want to see more biker babes who grace the cover of Easyriders Magazine? Sign up for the Sturgis Rider® Newsletter and you'll get a free digital Easyriders subscription!
Lita Ford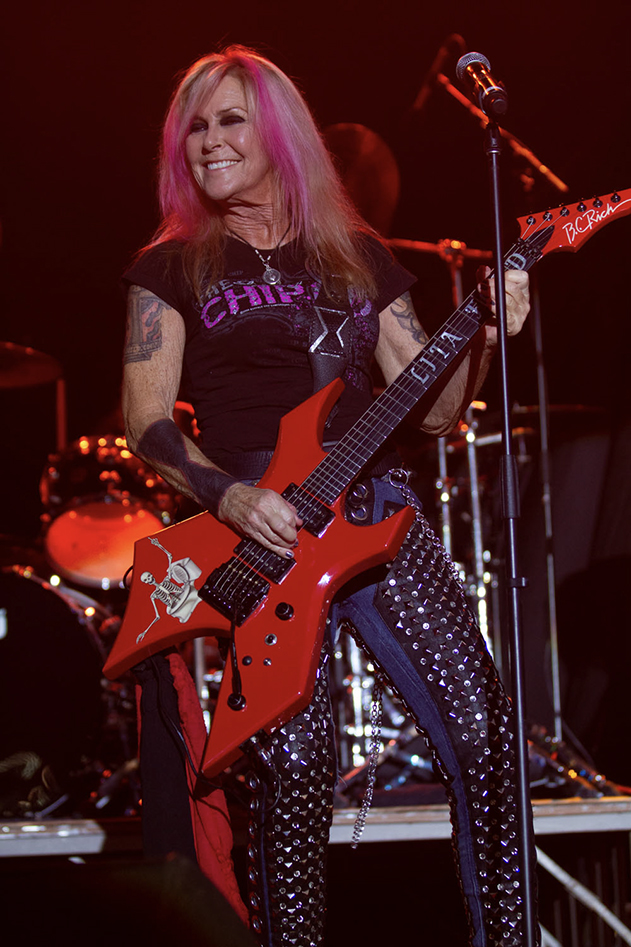 Guitar goddess Lita Ford lit up the Best Party Anywhere with searing solos and brilliant, emotional ballads on Monday, Aug. 8. This was her fifth time flooring fans at the Buffalo Chip since her first performance back in 1990.
The Monster Girls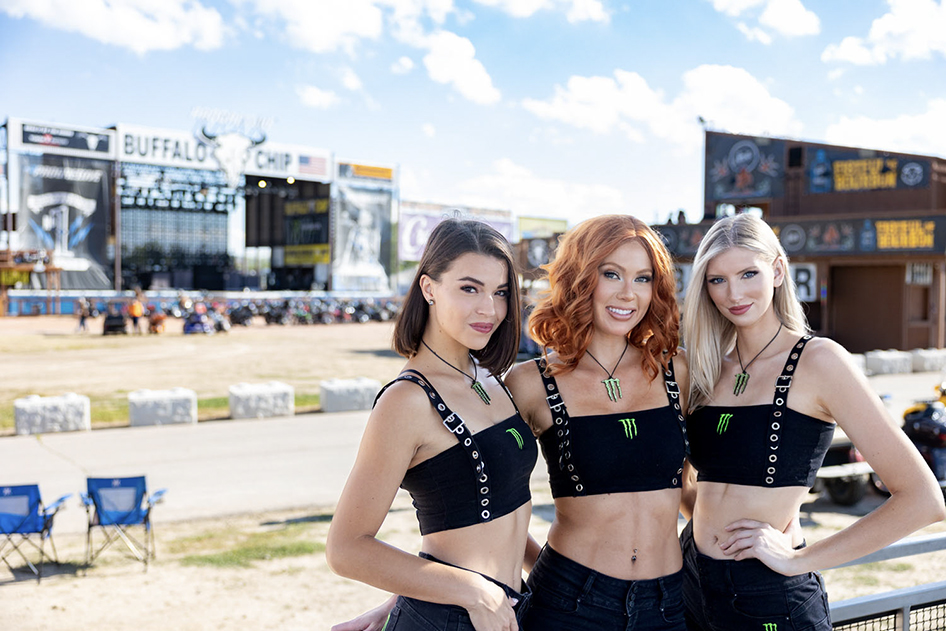 This fun-loving group of girls was a blast to be around, with or without all the free Monster they gave away. Can you think of a better crew to get you hyped for a night of partying at the Chip?
Have you met any badass biker babes at the Chip? Tell us about them in the comments below!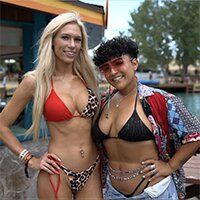 Presented by the Sturgis Buffalo Chip®
Known as The Best Party Anywhere®, the Legendary Buffalo Chip believes festivals should be fun like a high five, reenergize you like a broken rule, and romance you like someone you just met and have to take home.This nine-day festival of concerts and motorcycle events promises to bring you exciting events like flat track races and live performances from artists like Aerosmith, Willie Nelson, Five Finger Death Punch, Kid Rock, Rob Zombie and many more.Find out more or get passes to the Best Party Anywhere at
www.buffalochip.com
and find out why it continues to be one of the most televised festivals in the world.