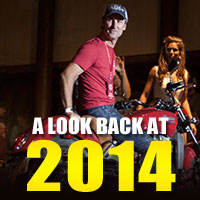 Just because 2014 is now officially in the bag doesn't mean you should kick it to the curb. We know you might not be ready to say goodbye, so come with us on a journey of the best Sturgis photos and videos and relive the 14 most memorable Buffalo Chip moments from the last year.
1. Joe Denim, aka "The Drone Hunter," vows to shoot down any unmanned aircraft flying over the Chip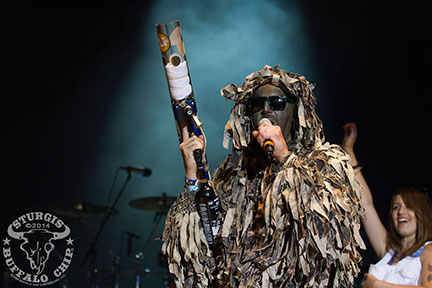 The Drone Hunter's N.A.D.S. (National Association of Drone Sportsmen, that is) set up near the Buffalo Chip's shooting range to let guests use drones for target practice. Did you take aim?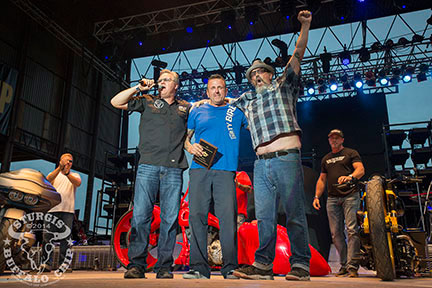 To see Sturgis' most jaw-dropping customs including Shope's, be sure to check out the Buffalo Chip's Baddest Bikes Photo Gallery.
"Do you do a lot of yoga?" "Do you like poetry?" "Have you ever broken a bottle over someone's head?" Unexpected questions like these brought about hilarious answers in the "Watters' World" segment filmed at the Chip on Tuesday, Aug. 5, 2014.
4. Pat Monahan of Train borrows fan's phone to pose for selfie with audience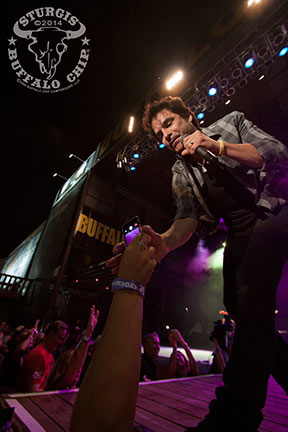 Jury's still out on whether or not Pat blinked during the photo.
See more photos from the front row by checking out this amazing lineup of 2014 headliner highlights!
5. The Pretty Reckless' Taylor Momsen calls the Buffalo Chip "the best f***ing venue in the world!"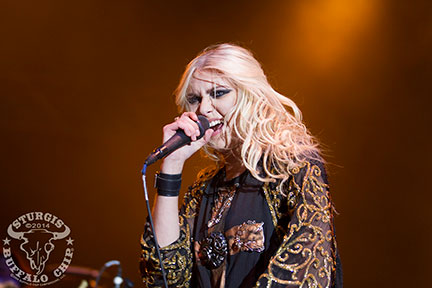 We don't know where she learned to talk like that, but we approve! Want to hear Taylor speak her mind even more? Then be sure to check out the exclusive Studio 14 interview she did with Sturgis Rider® TV right before her band's Buffalo Chip debut.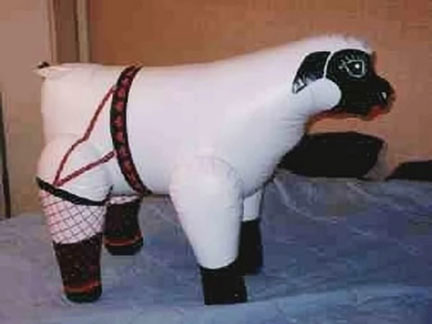 This sheepish looking inflatable, discarded undergarments, an abandoned motorcycle and many other oddities turned up during the post-rally cleanup.
7. Laramie Noyce beats out huge group of hotties to win the 2014 Poster Model Search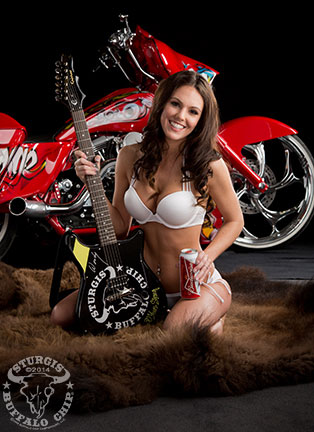 Laramie Noyce proved the third time's a charm when she won the coveted position as Buffalo Chip Poster Model in 2014. Would you like to serve as the face of the Best Party Anywhere™ during the 75th anniversary of the Sturgis Rally? You can! Locations and dates for 2015 qualifying Poster Model Search stops are coming soon.
See 10 leaked shots from Laramie's Poster Model photo shoot here!
8. Members of Japanese showcase band MMS repeatedly shout the words "MOTORCYCLE SOUND" in an attempt to fire up the crowd…and it works!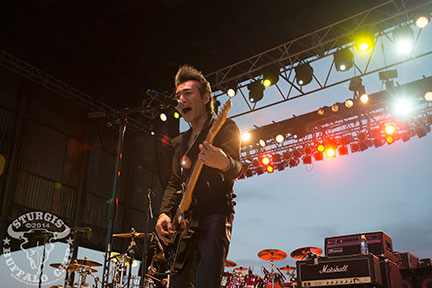 See more of the Buffalo Chip's showcase performers by checking out the Showcase Experience Photo Gallery!
9. Big Sturgis Gig™ winner Jeremiah James Korfe rocks so hard he rips out the back of his jeans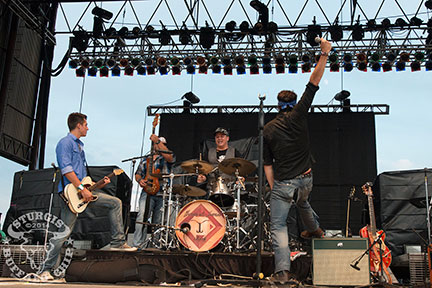 Jeremiah James Korfe and his band proved they had more than what it takes to
share the stage with the big boys after winning the Big Sturgis Gig online talent search. The performance had Jeremiah so amped up that he was bursting at the seams…literally!
10. Buffalo Chip honors past and present military members during Freedom Celebration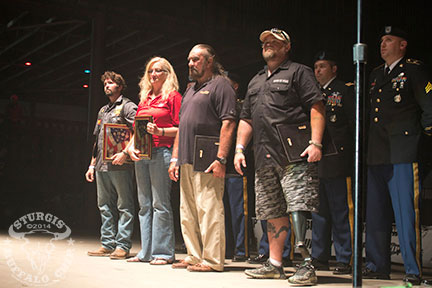 During this moving ceremony on the legendary Wolfman Jack Main Stage, LT Jason Redman, Debbie Lee, Dick Marcinko and MSgt William "Spanky" Gibson received the Bob Hanson Distinguished Service Award for their courage, sacrifice and heroic patriotism.
11. Jesse James presents a West Coast Chopper to Chinese actor Li Chen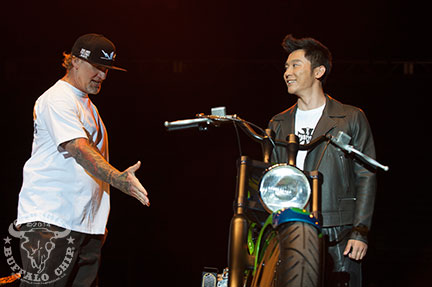 This Chinese movie powerhouse flew half way around the globe with a large group of Chinese media so that the presentation could be filmed for television broadcast in his home country.
Check out the Sturgis Rider Daily interview, "5 Minutes with Jesse James" to find out more about this bad boy's time at the Chip.
12. Mike Wolfe introduces the new 2015 Indian Scout on the Buffalo Chip Main Stage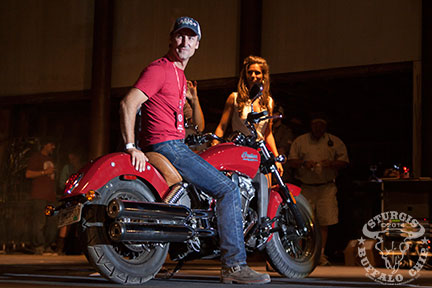 This "American Pickers" star and his co-host, Frank Fritz, both made appearances at the Chip during the 2014 Sturgis Rally.
When the American Motorcyclist Association asked officials and riders in its Extreme Dirt Track ATV Racing series to choose their favorite track, the vote was nearly unanimous for the new track at the Buffalo Chip PowerSports Complex!
The group of Sturgis Brown High School students participating in the Buffalo Chip's 2014 Student Build Challenge proved they could compete with the motorcycle industry's top professionals.
What was your most memorable Buffalo Chip moment from 2014? Tell us about it in the comments below!